If I were a professional photographer, I guess this would be a very ordinary event. However since I'm not a professional photographer, this is kind of exciting! A while back I was contacted by someone from a graphic design firm, Bluestone + Associates. The firm had been contracted to do a project for Klehm Arboretum and Botanic Garden, and as part of this project, they wanted to use one of my photos.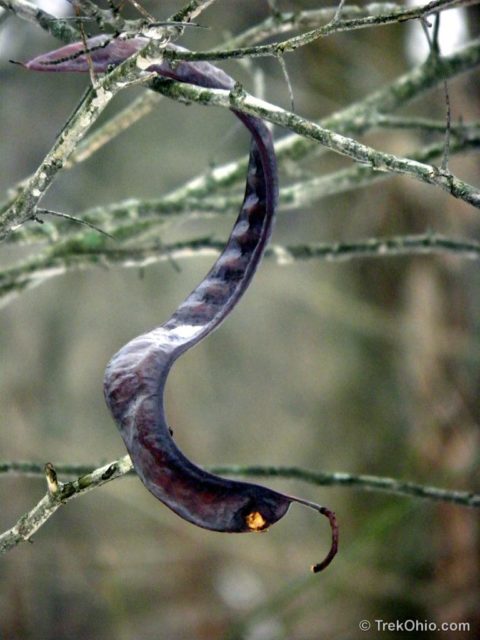 Their plan was to use my photo as the background image for an interpretive sign. It would be enlarged to be 30 inches by 20 inches (76 cm by 51 cm), and then overlaid with text and some smaller illustrations. In addition the design firm told me that I would credited as the photographer on the sign. While we were discussing their plans, they sent me a mock-up of how my image would be used.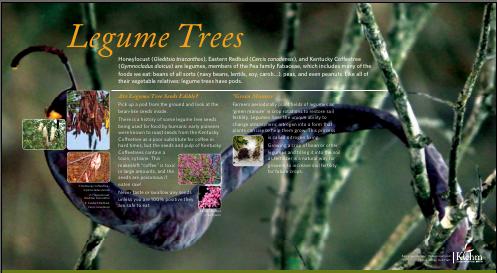 I actually remember taking this photo. I was using a point-and-shoot camera, and I had struggled with my camera's auto-focus to convince it that yes, I really did want it to target that little thing in the tree far away. After taking a number of blurry shots, I was lucky enough to get this one.
I didn't ask the design firm how they found my particular image, but after we had come to an agreement on the sale, I tried searching for "honey locust seed pod" on Google Images. Okay, I didn't find my photo on the first page of results, or the second… or the eleventh. Basically I was unable to ever find my photo using Google. However when I tried doing the same search via Bing Images, it turned up in the fifth row of results. It kind of makes you wonder what criteria different search services use to sort their image results.
At any rate, I am very pleased and flattered that my photo will be on display at an arboretum. I may never sell another photo again, but it's nice thinking that this one will be on display in the kind of place that I like to visit.

Update: My photo installed at arboretum.
© Deborah Platt, Robert Platt and TrekOhio.com 2012 to 2021