Have you enjoyed the thrill of standing in a high place surveying the landscape far below? It's a bit of a challenge to find such places in a natural setting in Ohio, but not impossible. Below is a list of scenic overlooks or vistas that Deb and I have enjoyed along with links to their location and some notes.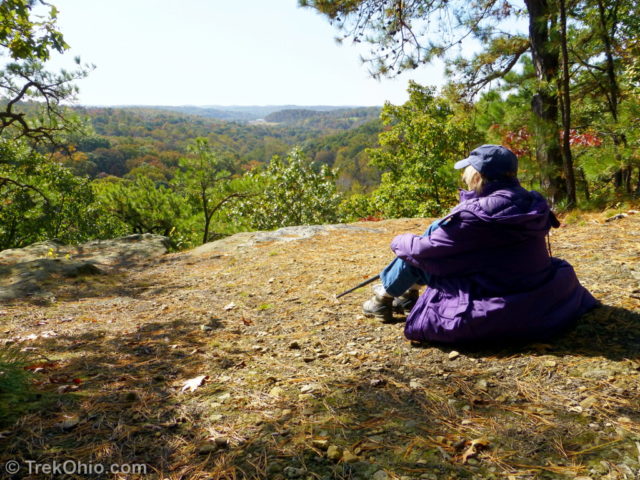 Its not possible to simply look at a topographic map and find good scenic overlooks. As Ohio doesn't have mountains, a hilltop may potentially offer a vista but be so heavily forested as to preclude a good view. Even on trails labelled 'Vista Trail', the former view may now be obscured by the subsequent growth of large trees. Hasta la vista, vista.
I've tried to list (mostly) natural sites offering a nice unobstructed view. Some are easily accessible by car, others require a hike of several miles, and may involve a steep climb. The list is not all encompassing, I've no doubt left some off. If you know of a great vista in a park that I've omitted, please let us know in the comments below.
Scenic Overlooks
Fire Towers
The Ohio Department of Natural Resources used to use hill-top firetowers around the state to watch for wildfires. The advent of aircraft and high speed telecommunications made these towers obsolete. Although most were torn down, those that remain offer a nice view of the surrounding terrain. The structure on the top of the tower is locked, but you can still climb the stairs to just below this structure to get a great view.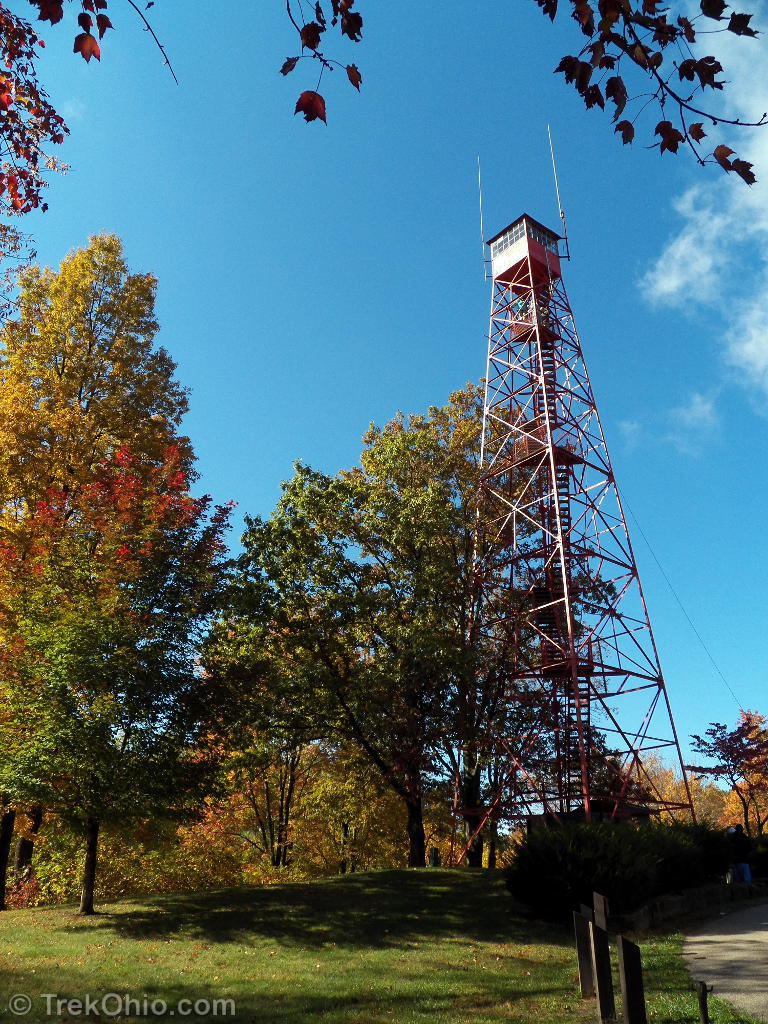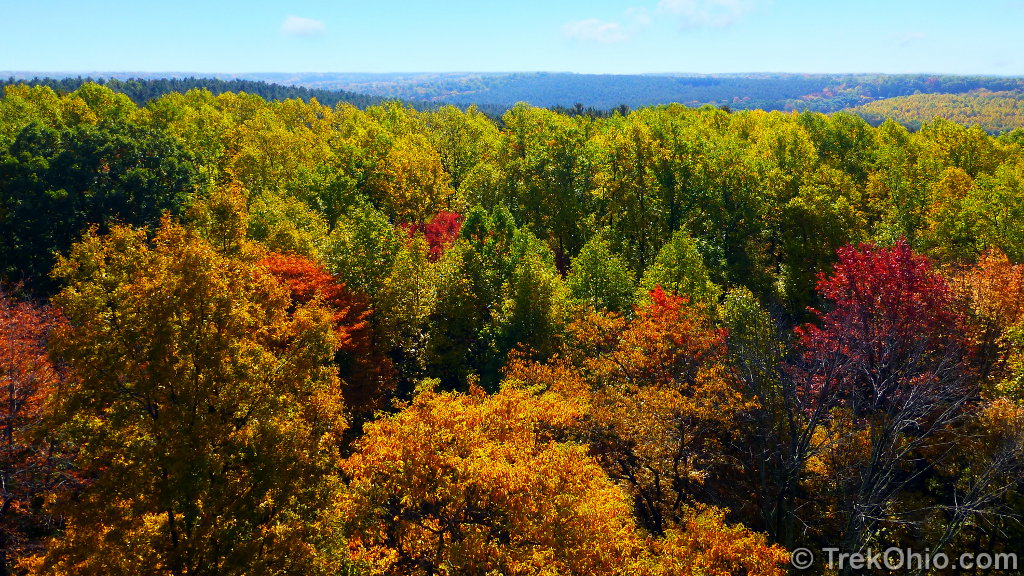 We've visited several fire-towers: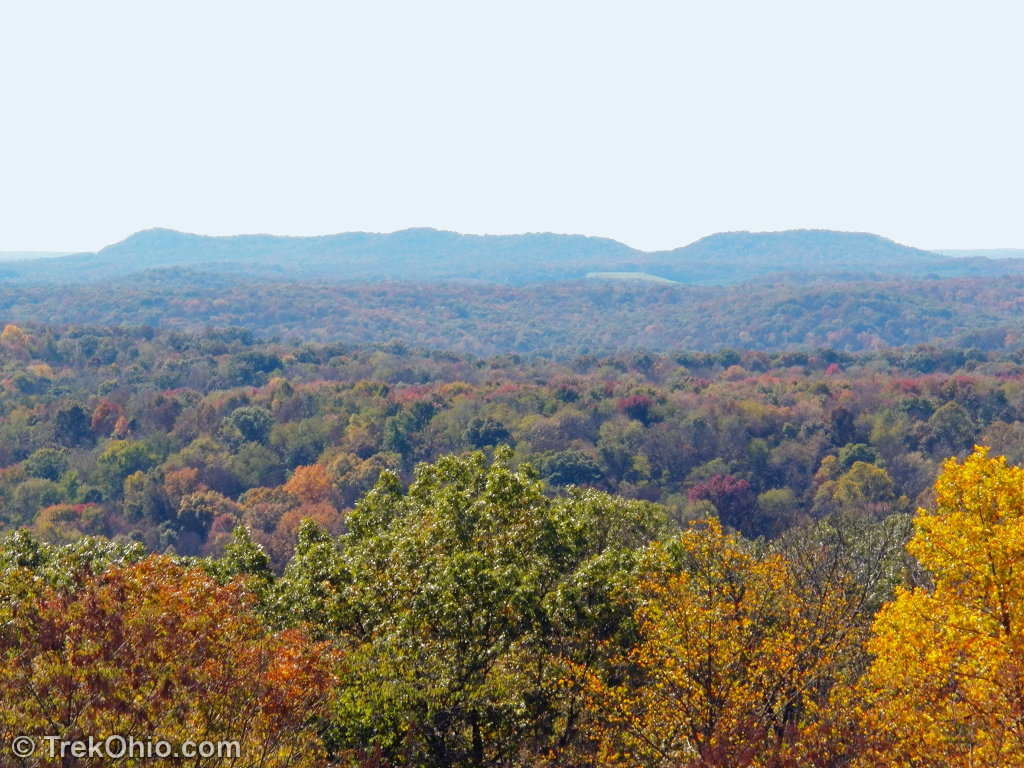 "I can see for miles and miles and miles and miles and miles"
— The Who ("Tommy")
Additional information
Fall Color in Ohio
© Deborah Platt, Robert Platt and TrekOhio.com 2012 to 2021