This past weekend we went back to our favorite spots for fall foliage in northeast Ohio: Mohican State Park and Malabar Farm. At Mohican we stopped at Pleasant Hill Dam. We photographed the foliage in the Clear Fork Gorge on one side of the dam and along Pleasant Hill Lake on the other. Lots of people were taking advantage of the wonderful weather to sight-see, hike, or boat on the lake. We then drove over to Mohican Lodge for lunch and a short walk from the lodge over to the lake.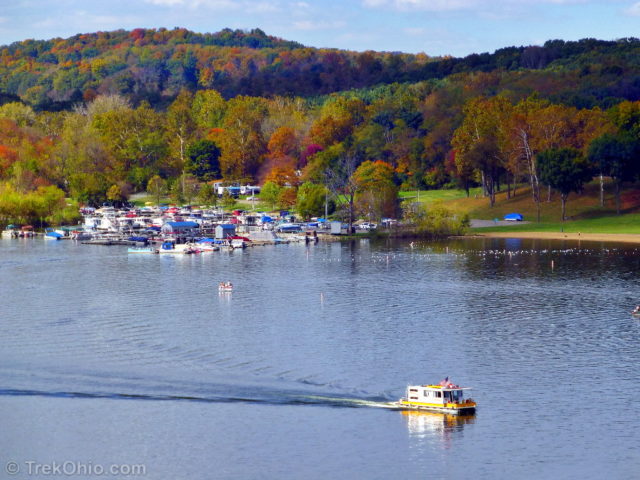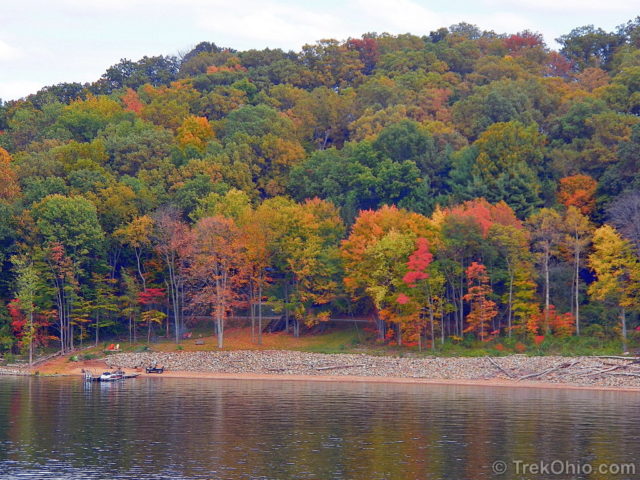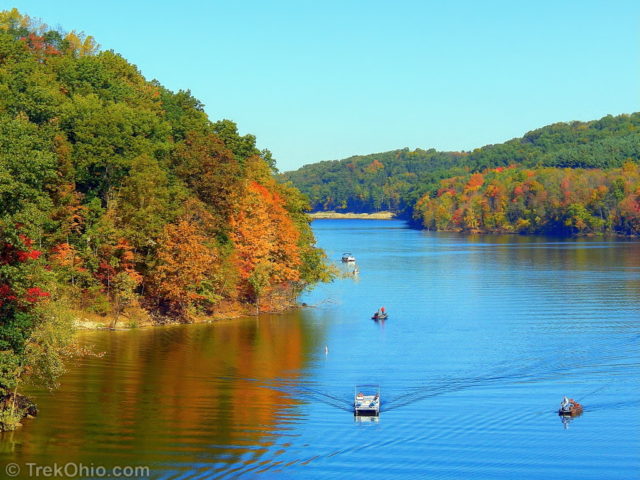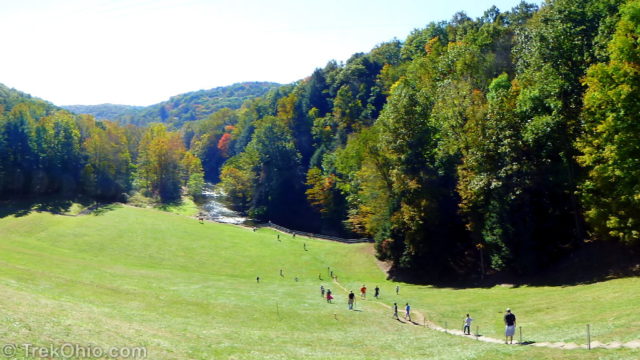 We also climbed the fire tower at Mohican State Park to photograph the surrounding area. The fire tower is 80 feet tall and located on a hill-top, so there's a pretty good view of the state park and surrounding state forest.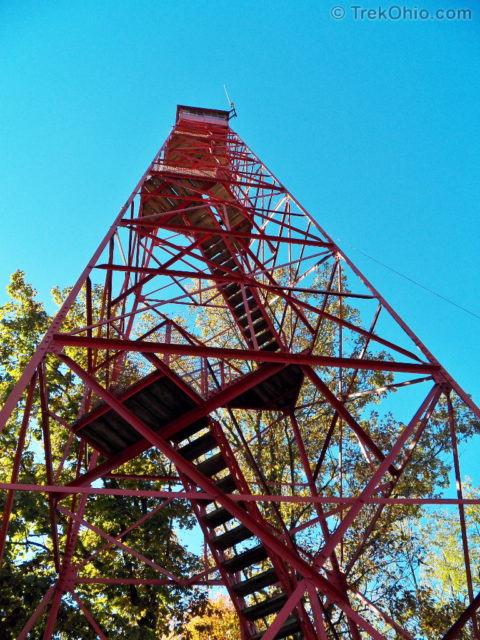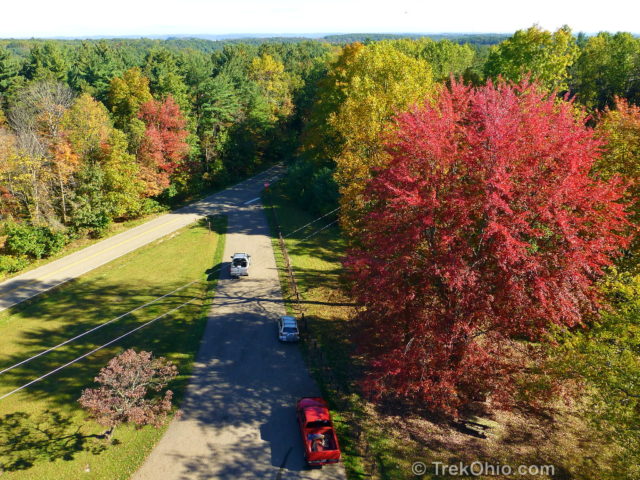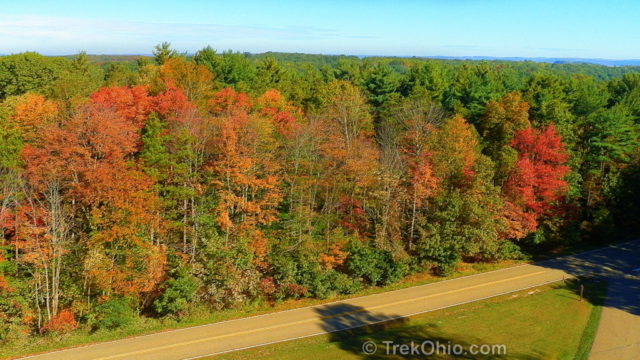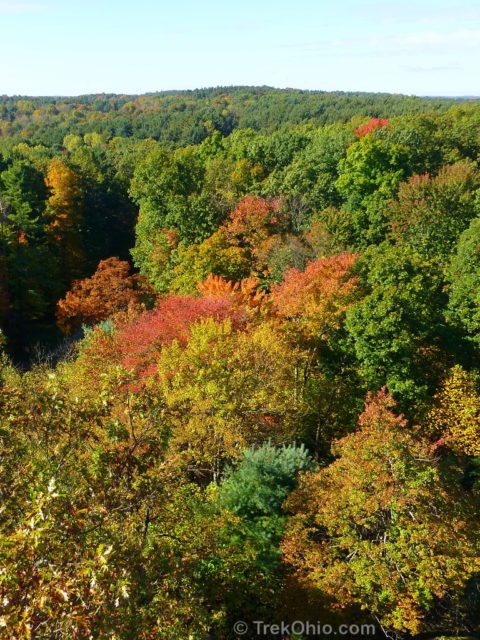 Our final stop was Mt Jeez overlooking Malabar Farm. This is a popular vantage point and was very popular this past weekend with an almost full parking area.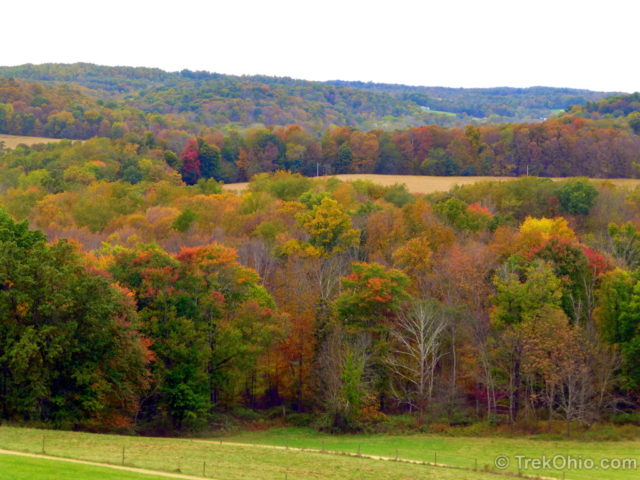 The foliage in this area of Ohio was near peak during our visit and will probably be at peak this coming weekend (Oct. 18-20, 2013).
Additional information
© Deborah Platt, Robert Platt and TrekOhio.com 2012 to 2021