Malabar Farm State Park was once the home of Louis Bromfield (1896 – 1956). He was a novelist and screenplay writer. His very first novel (The Green Bay Tree) was a critical and commercial success. His third novel (Early Autumn) won Bromfield a Pulitzer Prize. He was good friends with movie star, Humphrey Bogart (deemed to be the greatest, male film star of all time by the American Film Institute). When Bogart and Lauren Bacall were making their wedding plans, Bromfield offered them the use of his farm.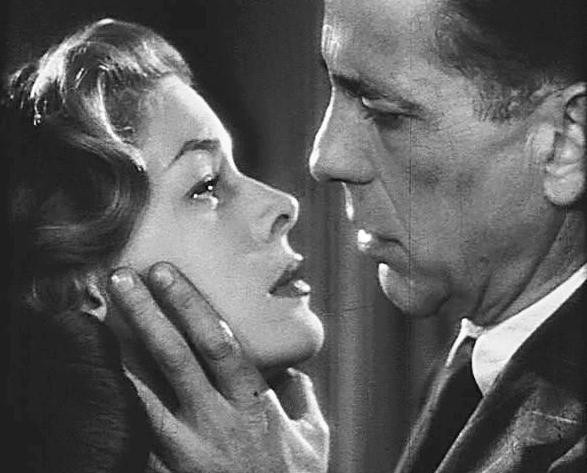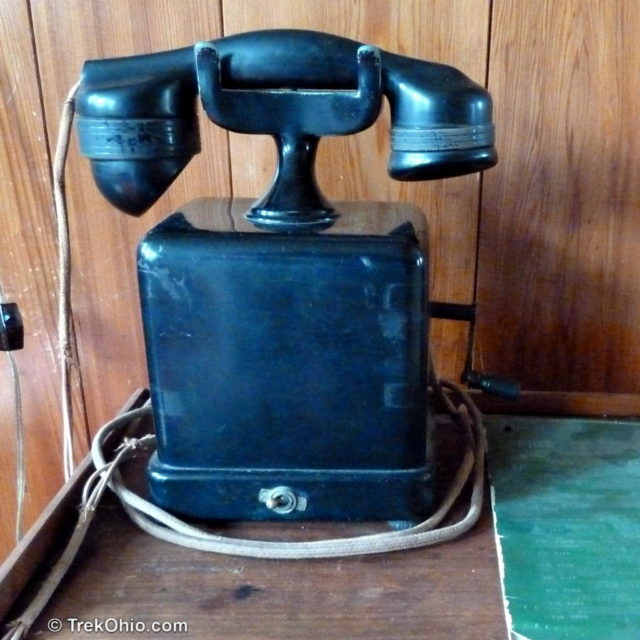 Perhaps Bogart and Bacall had wanted to begin their wedded life out of the lime light. Their romance had set tongues a wagging, both due to their age difference (25 years) and the fact that it had begun while Bogart was still married to his third wife. However the wedding didn't end up being the private affair that the couple had envisioned. While the residents of Malabar Farm were using the telephone to make wedding arrangements, a nosy telephone operator was eavesdropping, and she spilled the beans to the press. Since the wedding was being held on private property, I didn't think that the press could just sashay in, but apparently that's exactly what they did.
The couple had planned on having an outdoor wedding, but since a crowd of wedding crashers had gathered on the lawn, they decided to hold the wedding indoors near the base of the stairs below.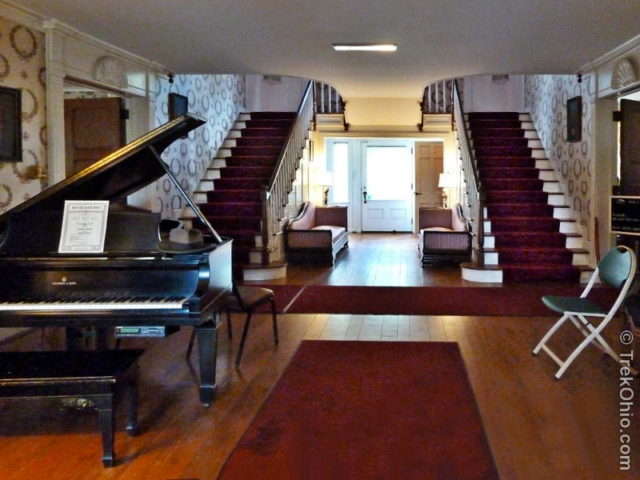 After the ceremony the couple posed on the lawn for photographers, then apparently invited the press in. While searching for images, I found many that had originally been published by Life magazine, including a cute photo of Lauren Bacall feeding Humphrey Bogart a piece of wedding cake (as seen here). Now that the home is basically a museum, the park officials have placed a cake facsimile where their wedding cake had been on a table in the breakfast nook.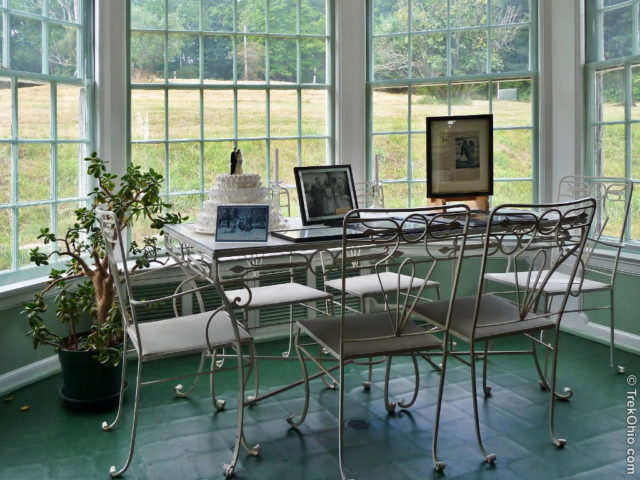 The newlyweds honeymooned in the guest room pictured below. Lauren Bacall was asked later in life about the twin beds (which apparently were popular for guest rooms of that era); she explained that the beds had wheels and could be easily pushed together.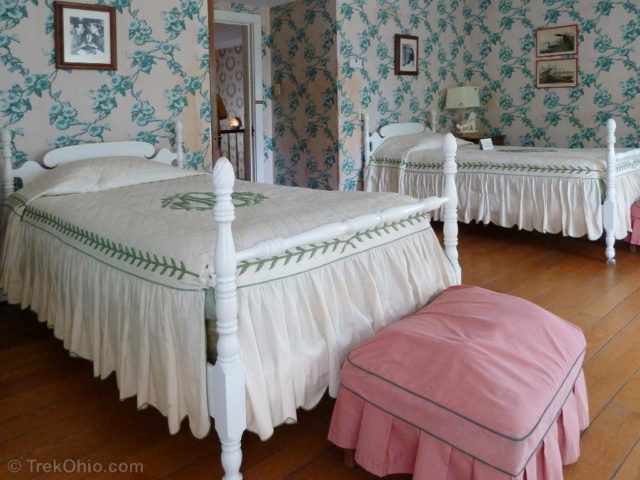 The room was decorated with a number of photos taken of the couple at Malabar Farm, but the walls were also hung with a number of original Audubon paintings of birds and mammals.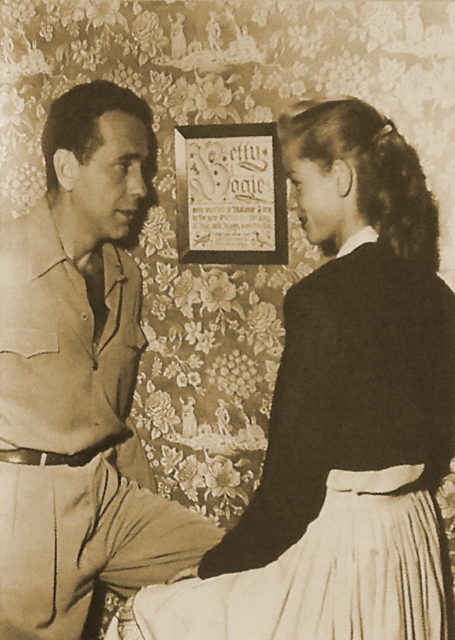 Now I would like to turn my attention back to the owner of Malabar Farm, Louis Bromfield. As I mentioned earlier, Louis Bromfield was a successful author; however, I hadn't even heard of his Pulitzer-prize winning novel, Early Autumn. According to Goodreads it's about a rich family in New England; the novel explores the tension between desires and responsibilities, and it also examines characters who hold to tradition, but in a way that just becomes hypocritical. Although reviewers at Goodreads gave it 3.42 stars out of 5, it's not exactly my cup of tea. Nonetheless I find Bromfield himself to be interesting, and I think that some of his non-fiction works might appeal to me more, such as Animals and Other People.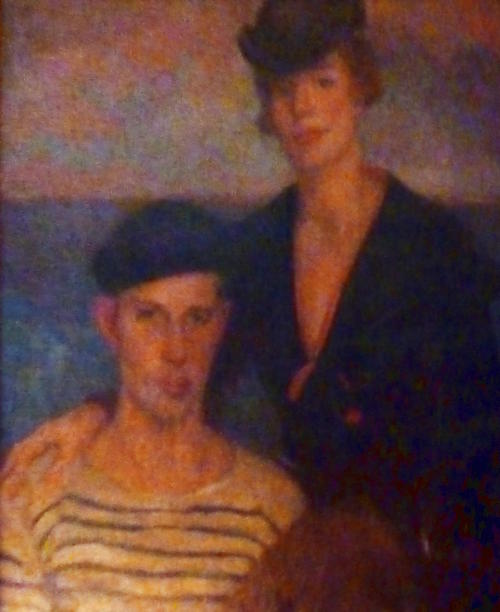 Bromfield was born and raised in Mansfield, Ohio. He began his post-secondary education at Cornell University in agriculture, but then transferred to Columbia University where he intended on majoring in journalism. However after a short time at Columbia he quit to support the allies in WWI by driving an ambulance in Europe. After serving with distinction (he was awarded the Croix de Guerre and the Legion of Honor), he returned to New York City where he found work as a reporter. In 1921 he married New York socialite, Mary Appleton Wood. Three years later he had a smashing success with his first novel. A year after that he moved his family to Paris. During the 1920s a number of artistic, American expats were living there. However after 13 years in France he believed that another world war was approaching, and he wanted to get his family out of Europe to a safer environment.
He did end up coming back to Ohio, but it wasn't an easy decision for him. Two of his most famous novels were set in India (A Night in Bombay and The Rains Came) The Rains Came had been made into a movie twice (1937 and 1955). Bromfield was on location while the 1937 release of the movie was being filmed on the Malabar Coast of India. He loved it there, and he had been seriously considering relocating his family to the Malabar Coast. But in the end he moved to Ohio and named his farm, "Malabar." I'm told that "Malabar" means "gently rolling hills and valleys." This is a an apt description of the region in Ohio where he put down roots.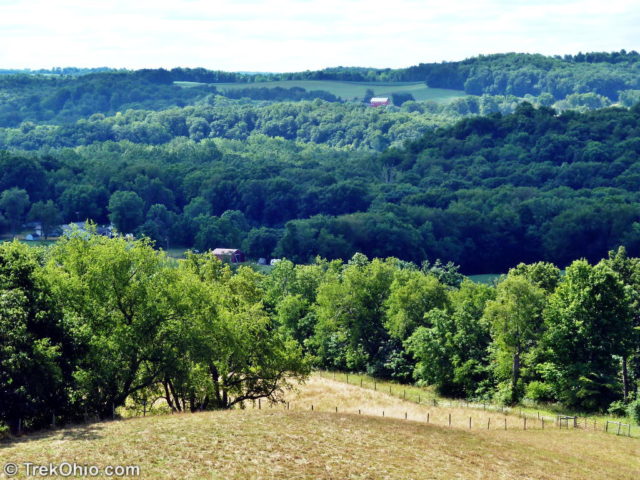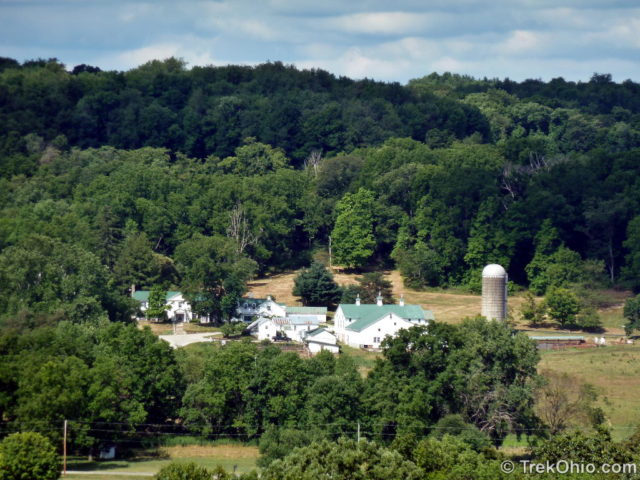 While we were at Malabar Farm State Park, we paid $4 per person to go on a guided tour of the interior of the big house. Besides learning more about Louis Bromfield and the famous couple who married there, I have to say I really enjoyed looking over the house. It's essentially a museum in which an upscale home from the early to mid twentieth century has been frozen in time. The people managing the big house have kept almost all the original decor, plus they've accented it with period items, such as old issues of Life magazine. It was fun looking at the antique typewriters, adding machines, shortwave radio receivers, refrigerators, etc. And the home still had a warm, lived-in feel to it. There were also a number of paintings on display, two by Grandma Moses and many by John James Audubon.
Below I have embedded a Flickr slideshow that features images of the home's interior. By clicking on the right-hand side of the first photo, you can step through all the photos in the album.
There are three relatively short hiking trails and a 5.2 mile bridle trail on the grounds. We only had time for a short hike before our tour. Here's a bit of what we saw.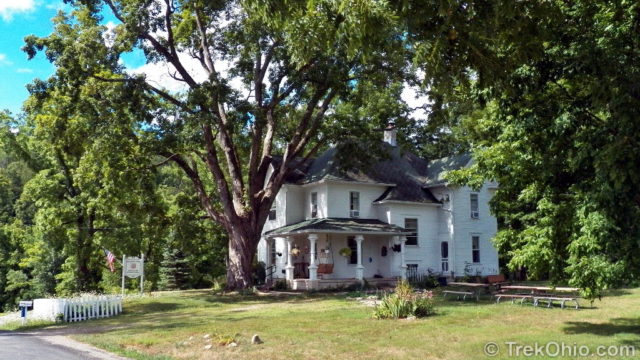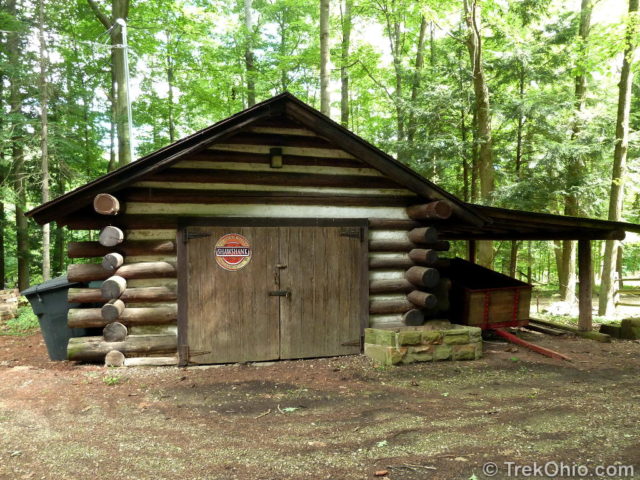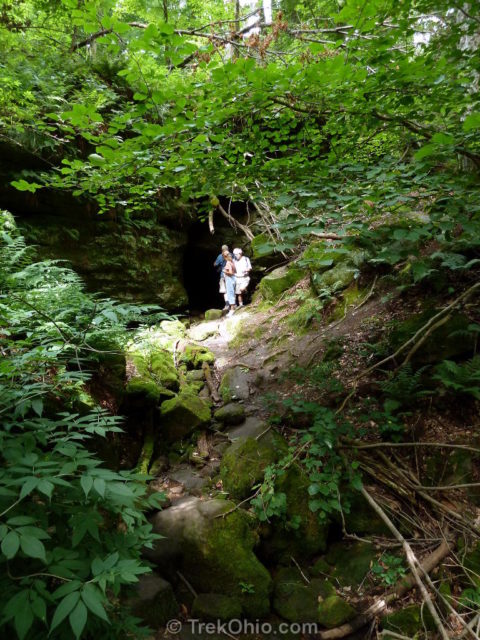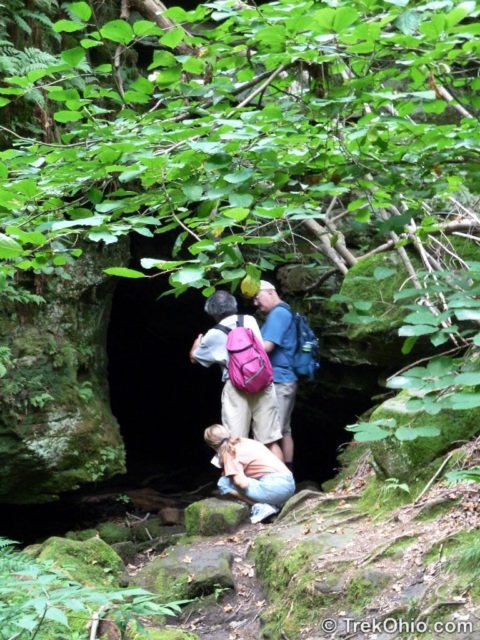 Louis Bromfield dedicated the latter portion of his life to exploring new agricultural techniques on his farm. He considered it to be a model farm and gave tours and talks where he explained some of the innovations that he was implementing. He continued to have ties to Hollywood due to his involvement in screenplays, and stars and starlets of his era periodically dropped by his house for business reasons. When they did, he apparently put them to work on the farm which amuses me to think about it. He seemed to have been quite the character. For a small fee you can go on tractor-pulled wagon tour of the farm itself and learn a bit about his farming innovations.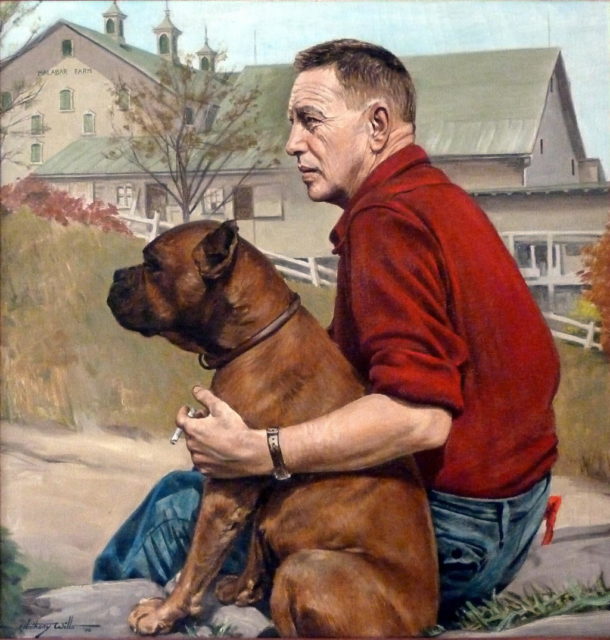 Additional information
Location
More on Richland County
© Deborah Platt, Robert Platt and TrekOhio.com 2012 to 2021