We attended the 40th Annual Malabar Farm Maple Syrup Festival on Saturday March 5th. From the parking area participants queued for a ride by horse drawn wagon to the festival which was centered around the Malabar Farm sugar shack. There were a variety of wagons available for transporting visitors, some with benches and others with hay bales for seating. The wagons were 2HP – each being drawn by two large draft horses. The horses and wagons were provided by volunteers from the Central Ohio Draft Horse Association. Passengers were taken to Malabar Farm's sugar shack where tree sap is boiled down until it becomes maple syrup. Nearby the sugar shack where historical reenactors, a place to purchase food and drink, and of course locally-made syrup for sale.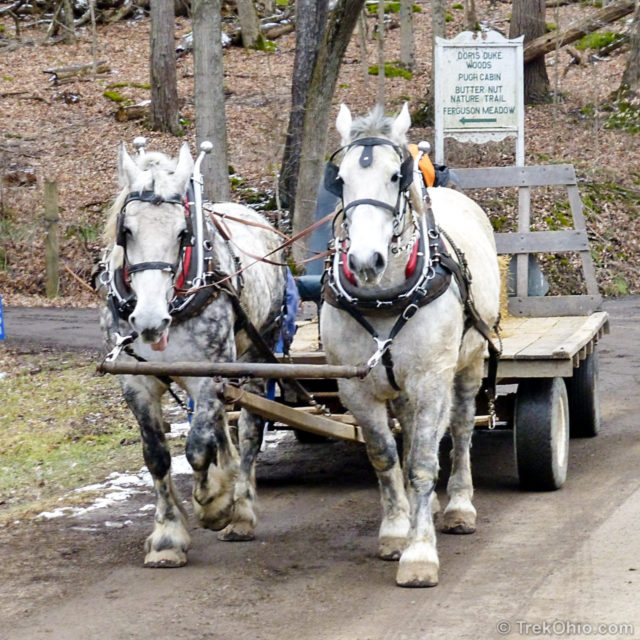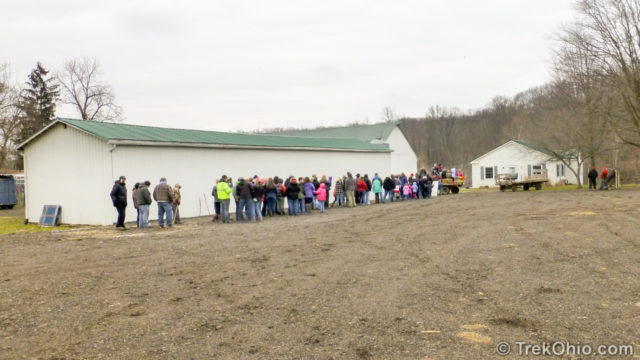 The starting point for maple syrup making is the tapping of sugar maple trees. On the way to the sugar shack, we passed a row of maple trees on either side of the path. Some had older style taps with buckets. Most had newer style plastic hoses which fed maple sap into large plastic barrels.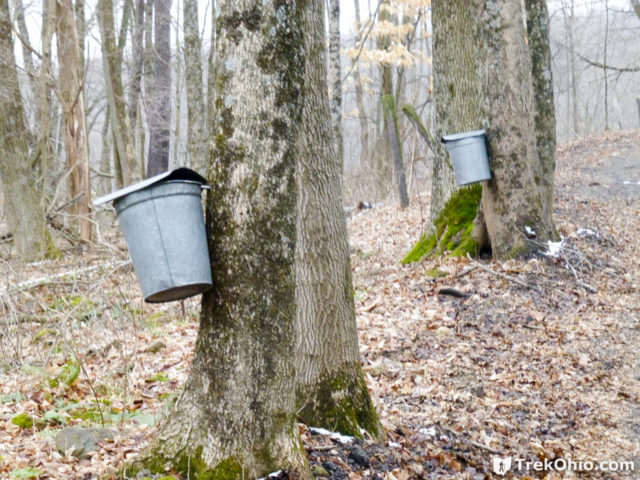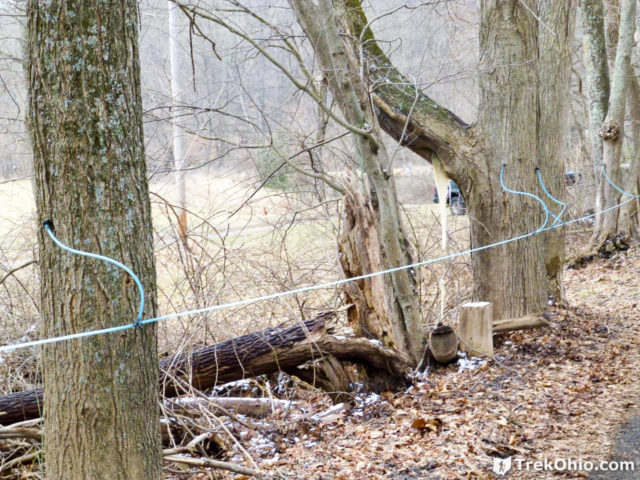 There were demonstrations by both Native American and actors representing early settlers which showed how syrup was made in an earlier era. The Native American method used a hollowed log as a container for maple sap; they placed hot rocks from a fire into the hollowed log to boil off excess water. Meanwhile the actors representing settlers put their sap into large iron pots where they boiled off water using an open wooden fire.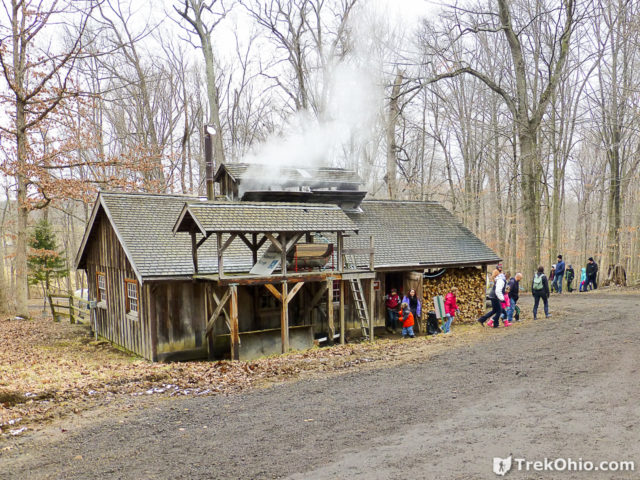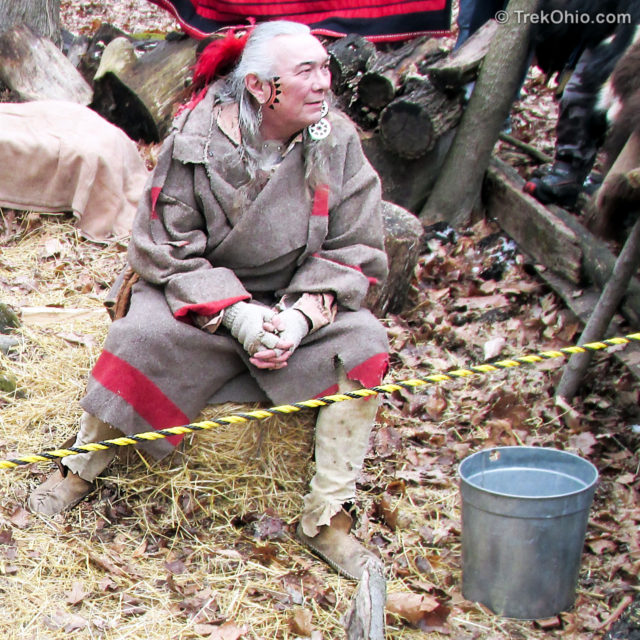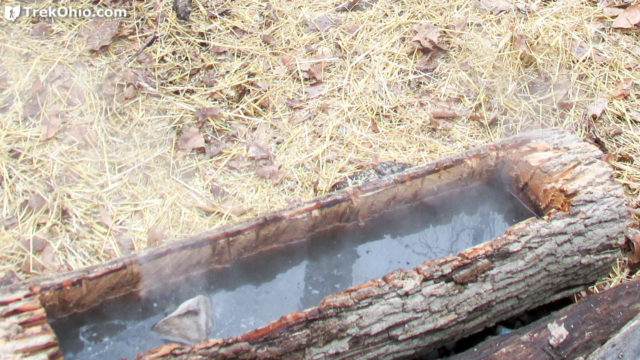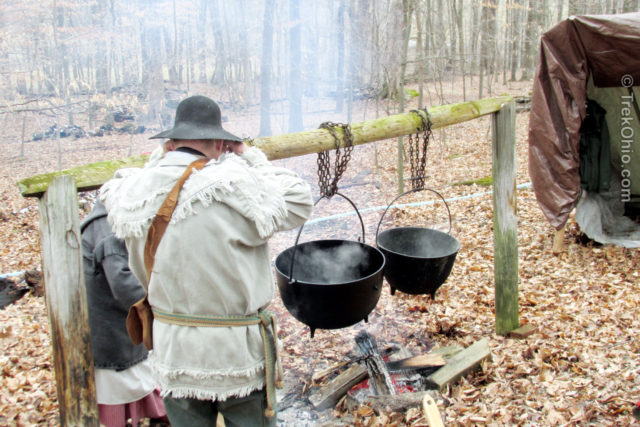 The sugar shack used a more modern approach using reverse osmosis for initial removal of 50% of the water. Then a wood-fired evaporator removed additional water until the sugar concentration reached 66%.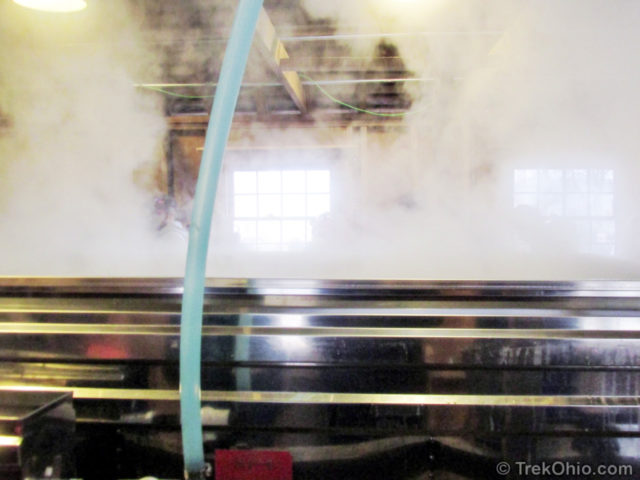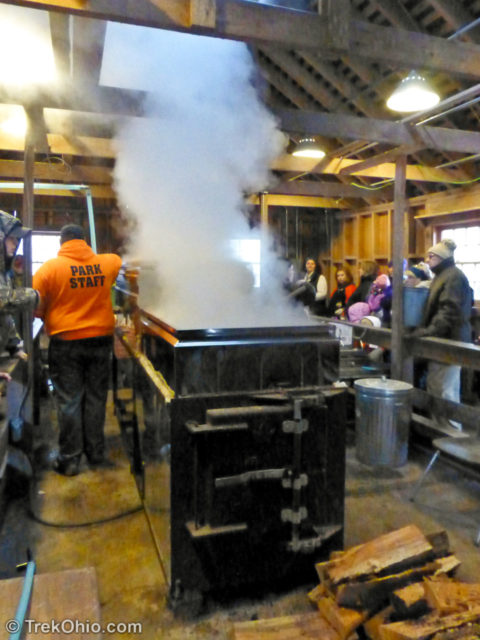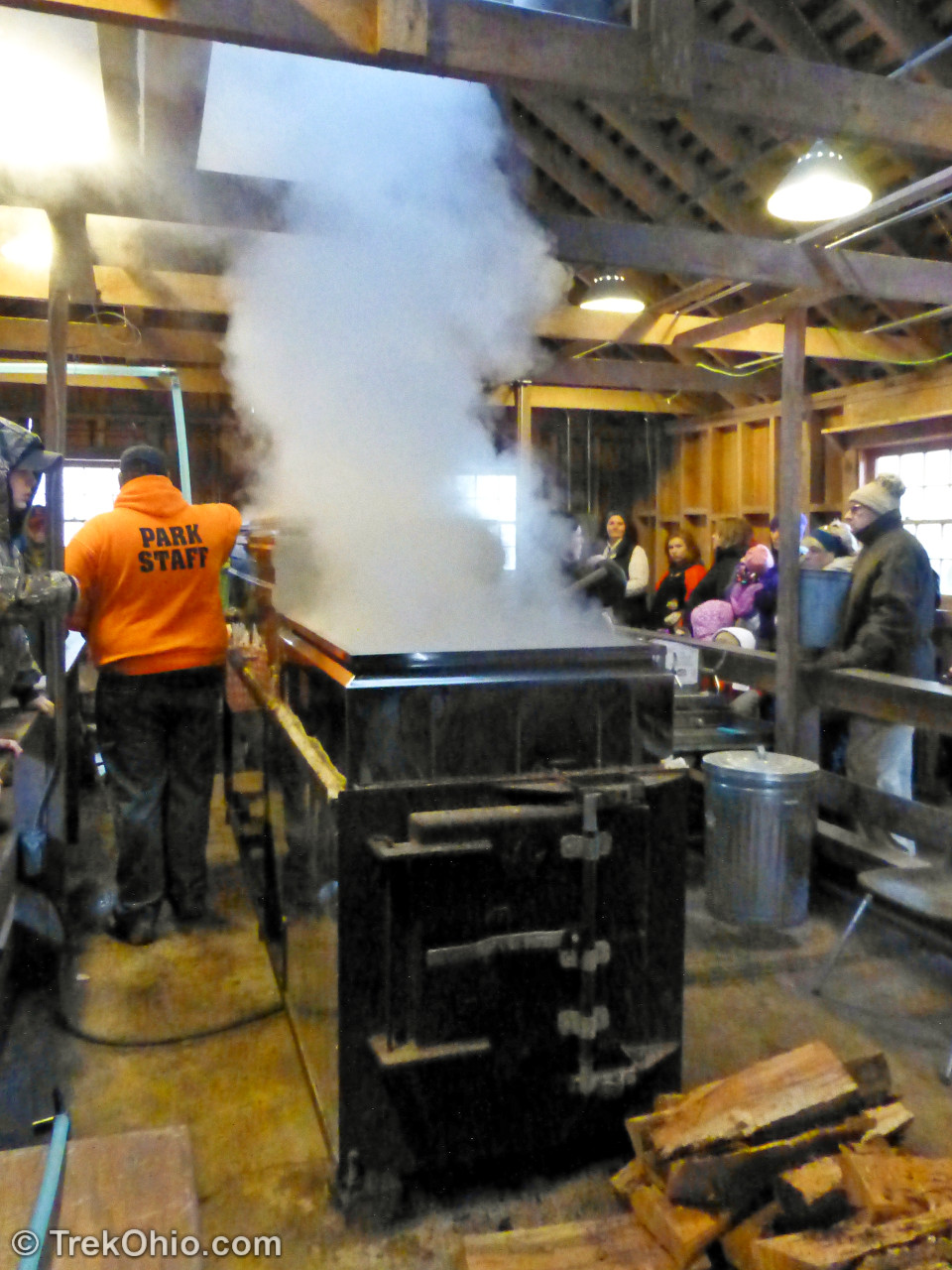 The festival site featured other demonstrations of skills utilized by early settler, including cooking, drilling, and nail-making. Maple themed food was available and a store sold maple syrup and other maple related goods.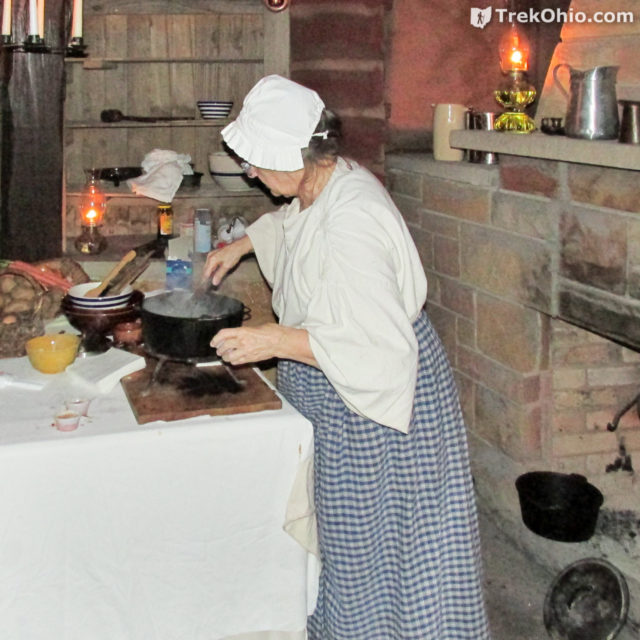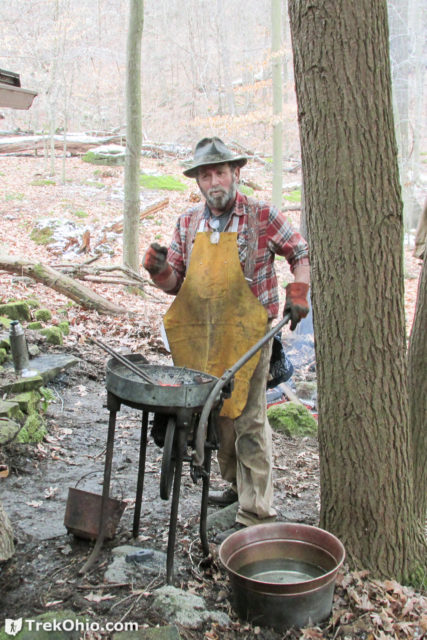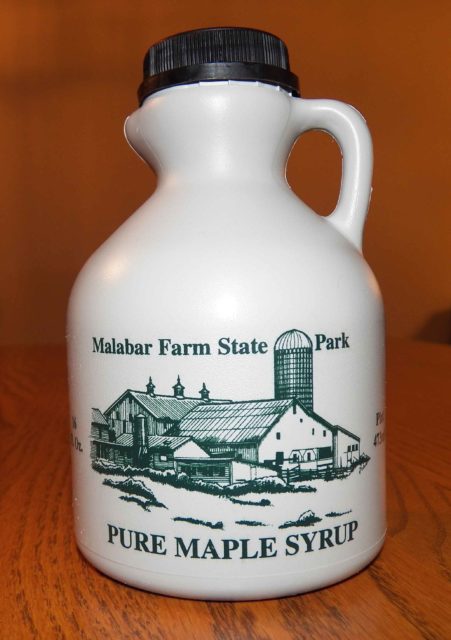 Maple syrup events occur throughout the state from about mid-February through the end of March. At the beginning of February, we update our article, Ohio Maple Syrup Events, so that it lists the events being held that year.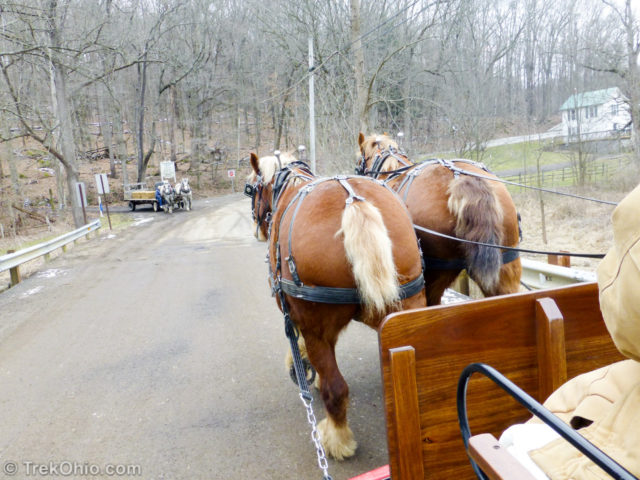 Additional information
More on Richland County
© Deborah Platt, Robert Platt and TrekOhio.com 2012 to 2021