Previously I've discussed Louis Bromfield's home at Malabar Farm, the Bacall/Bogart wedding that was held there, and the beautiful fall foliage. Today I'd like to address the farm itself. While facing the big barn with the mural, you'll note a small sign pointing toward a downward ramp to the left. If you go down this ramp, you can check out the farm animals like the attractive rooster above. Below are a few more animals in and around the barn.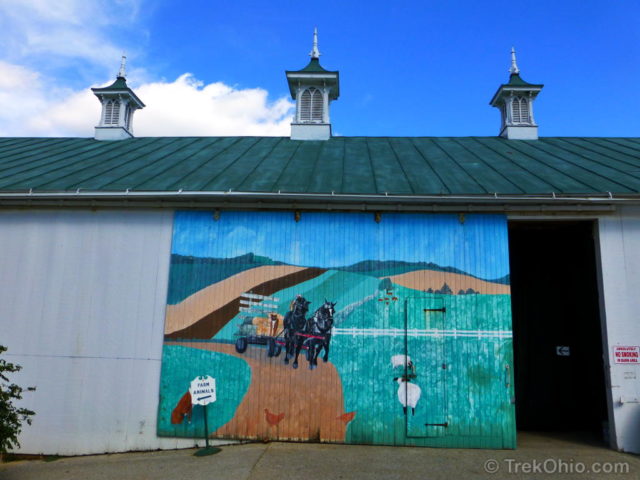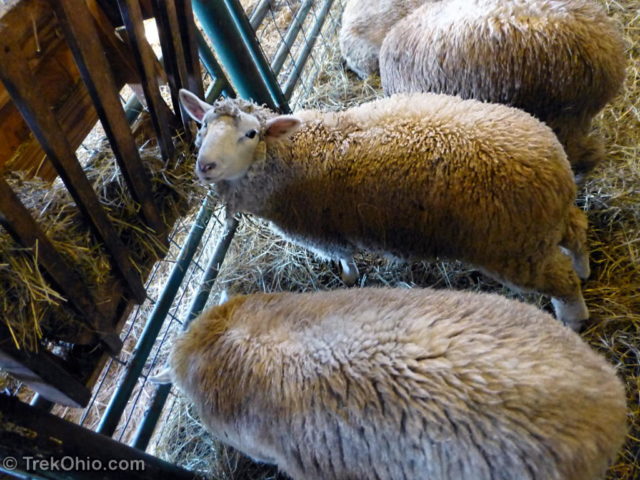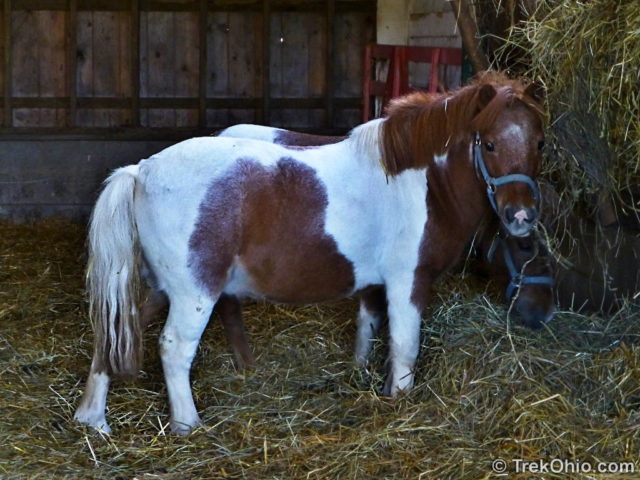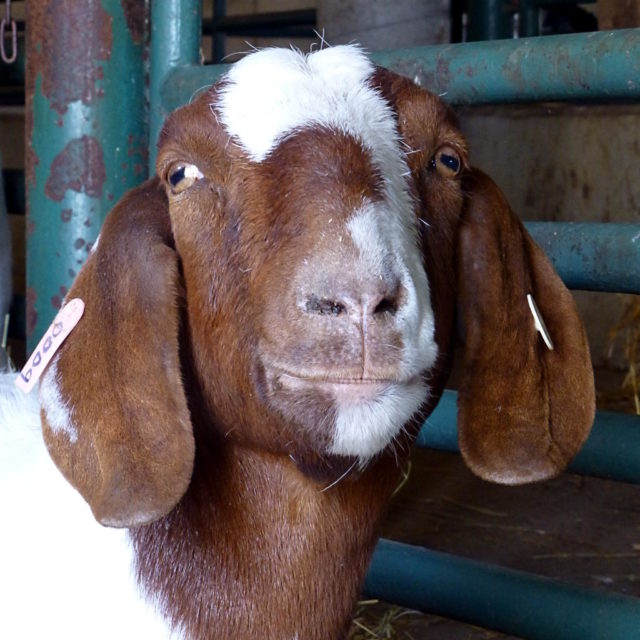 Typically there are some goats and sheep to the rear of the barn grazing away.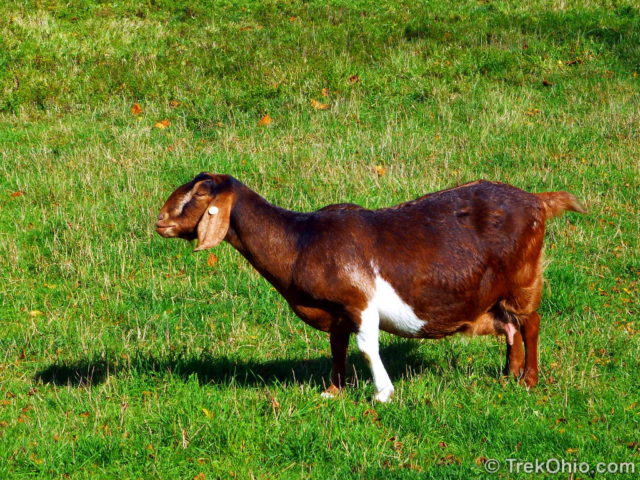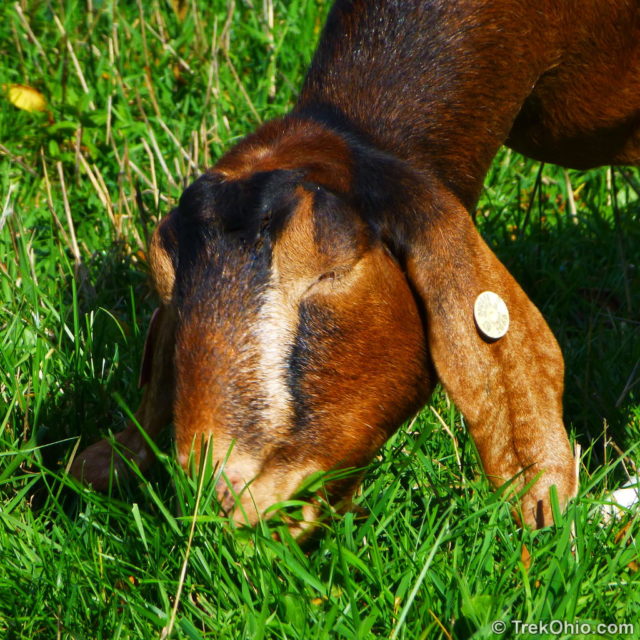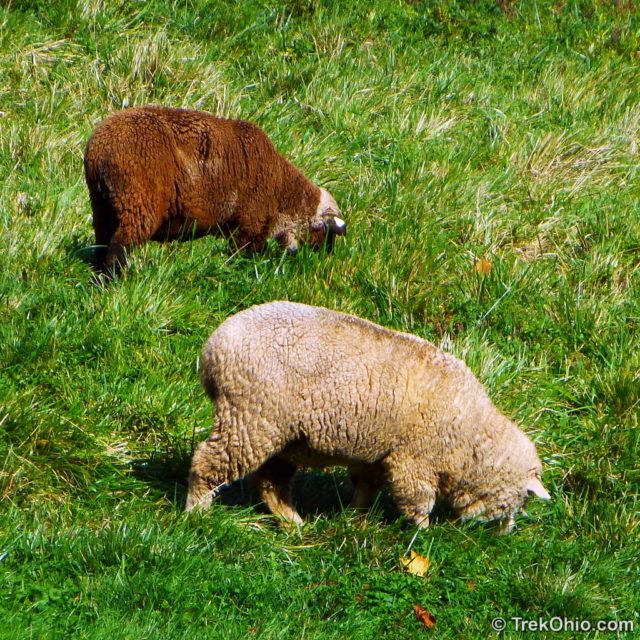 There is also a couple wire-enclosed areas for chickens and turkeys right beside the barn.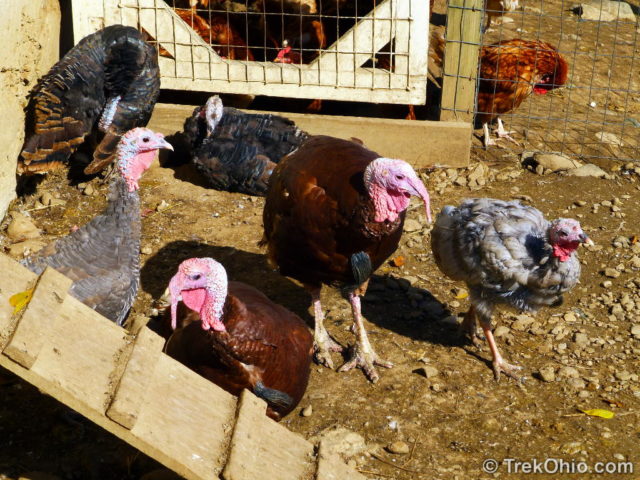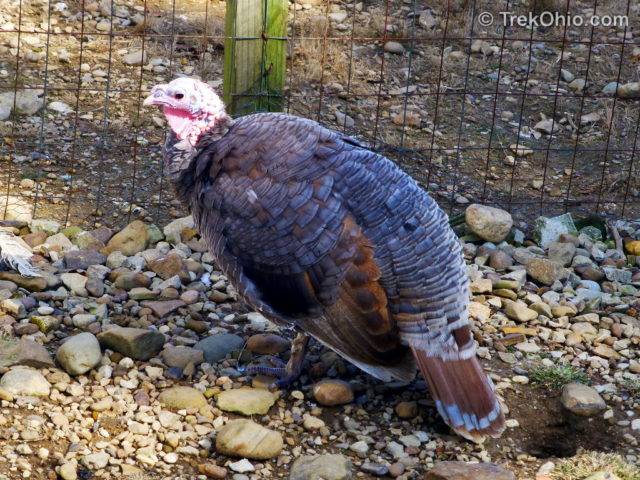 Our exploration of the farm went beyond the area around the barn. If you drive to Mt. Jeez, you'll get a great view of the surroundings, plus you'll get a good look at the cattle.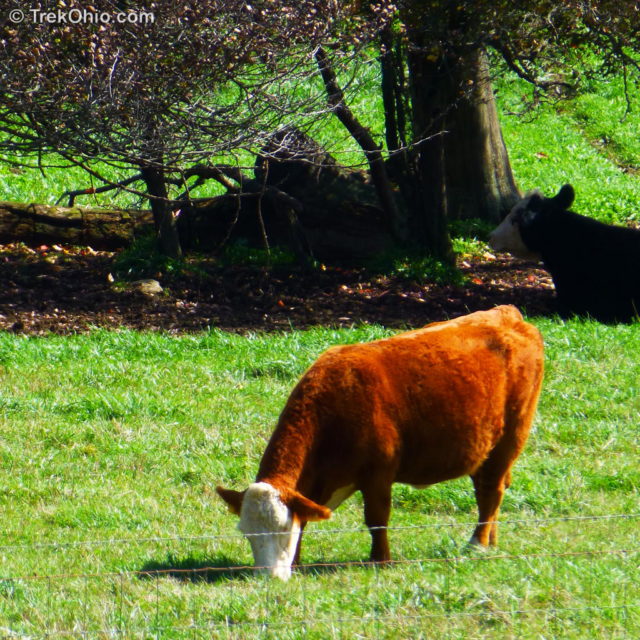 And if you go on the tractor tour, you'll see some of the fields and outlying farm buildings.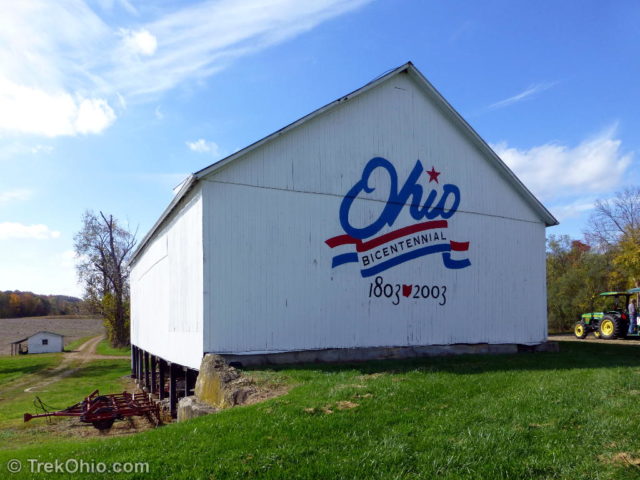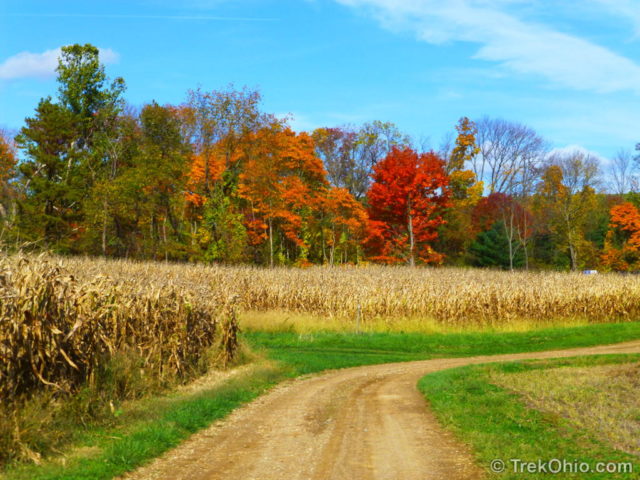 This final photo was not taken at Malabar Farm. It was taken of a farm that was along our route from Mohican State Park to Malabar Farm. However I thought these horses were beautiful.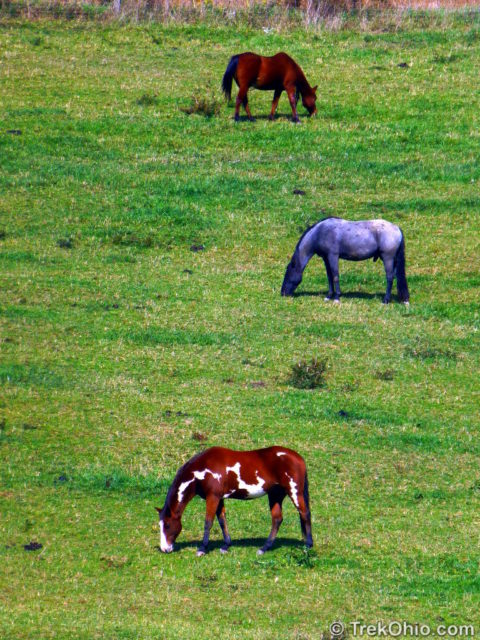 If your kids are growing up in suburbia or an urban area, it's fun to show them this other way of life. But even as an adult, I enjoy visiting farms. If you're in the area, consider checking it out.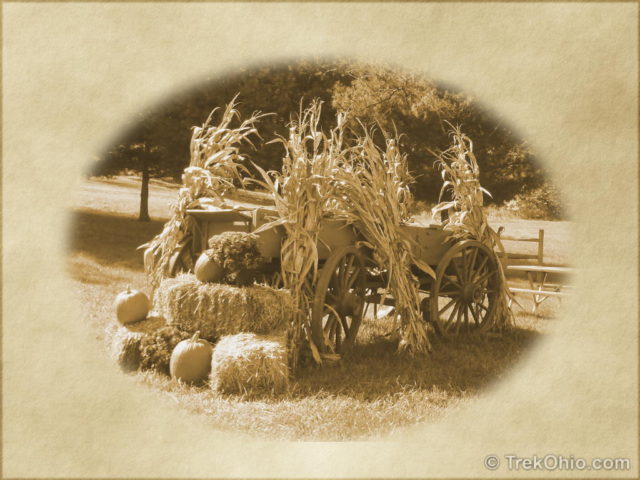 Additional information
TrekOhio: Richland County Parks & Nature Preserves — This is the county where Malabar Farm is located; check out this page for links to official sites, and for information on nearby parks and preserves.
More on Malabar Farm
© Deborah Platt, Robert Platt and TrekOhio.com 2012 to 2021