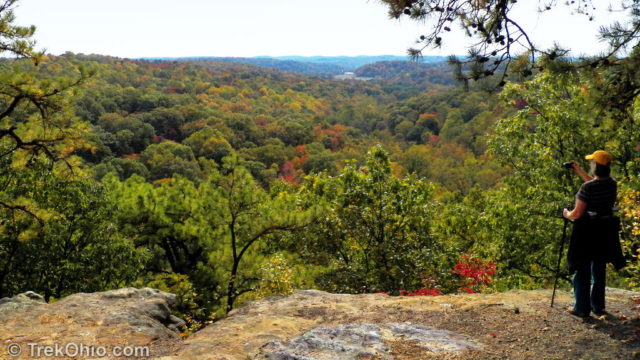 This weekend we went to two sites to take in the fall color: Airplane Rock in the Hocking State Forest and Christmas Rocks State Nature Preserve in Fairfield County. The trees in Hocking State Forest were just starting to turn colors, so we felt that we were there a little too early to see the colors at their peak. We were also surprised that there was a crowd of people at Airplane Rock. In contrast Christmas Rocks is a bit farther north, and it was definitely more colorful. In addition Bob and I had the cliff on the Jacob's Ladder trail to ourselves because nobody knows about it. I'm guessing that both of these sites will be even more colorful in another week.
And with that, let's look at some photos.
Christmas Rocks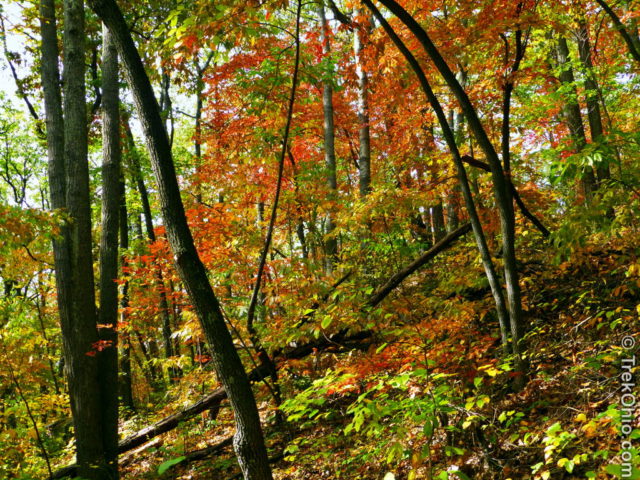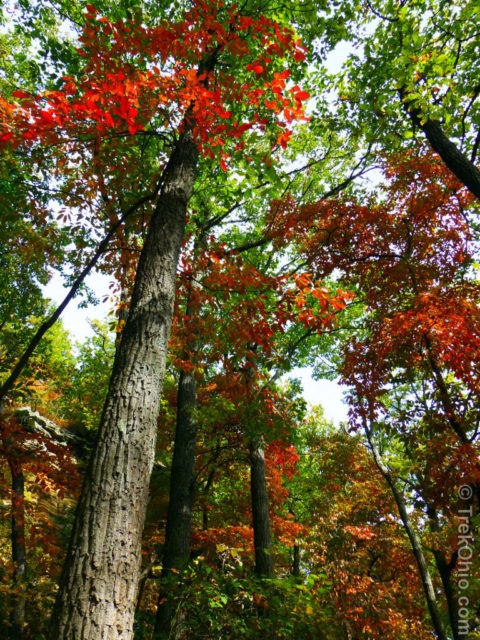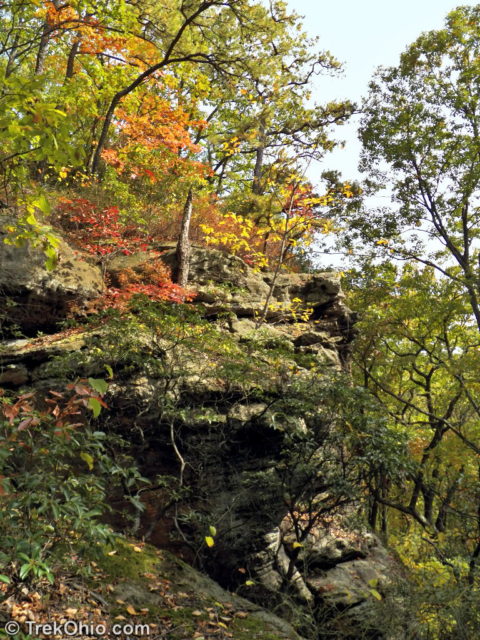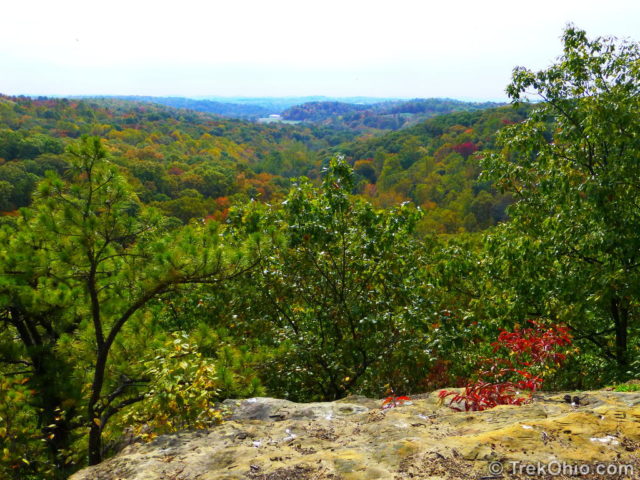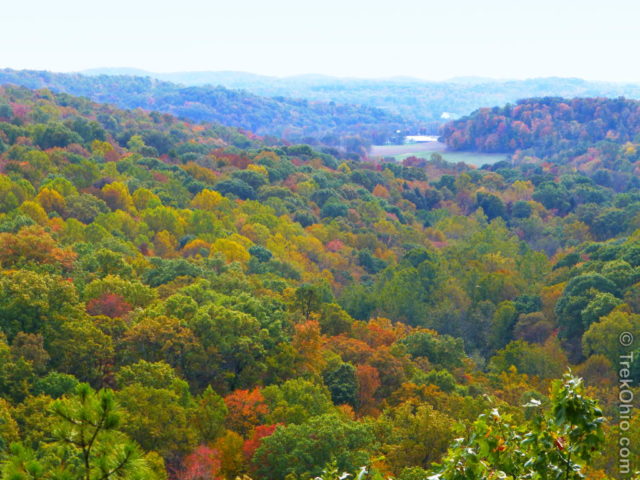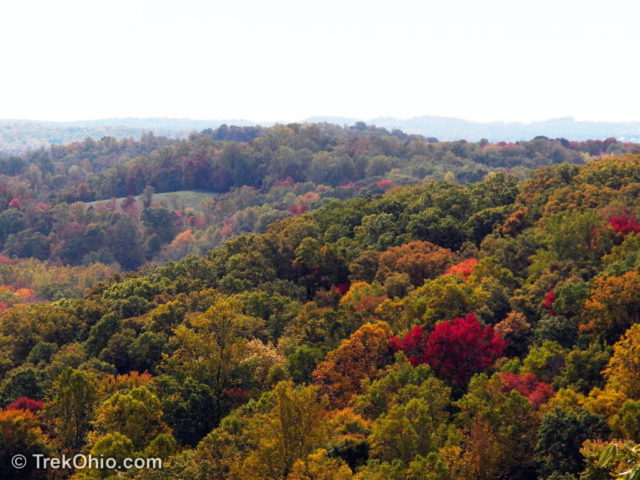 Airplane Rock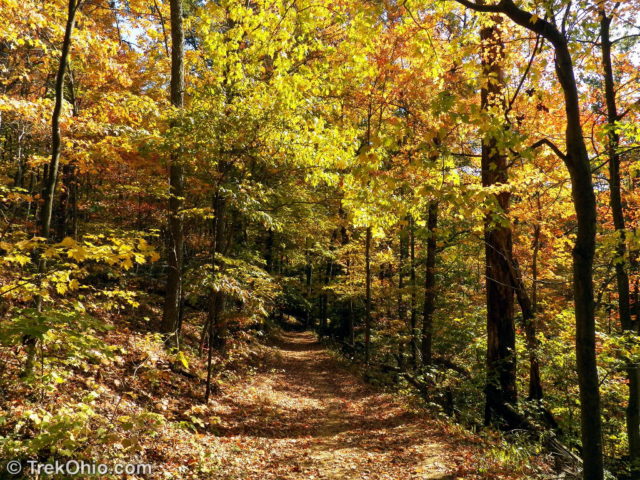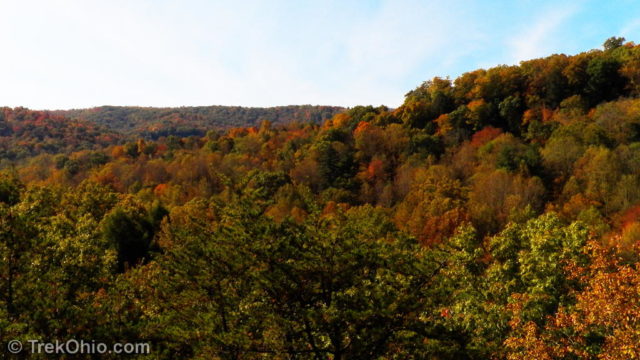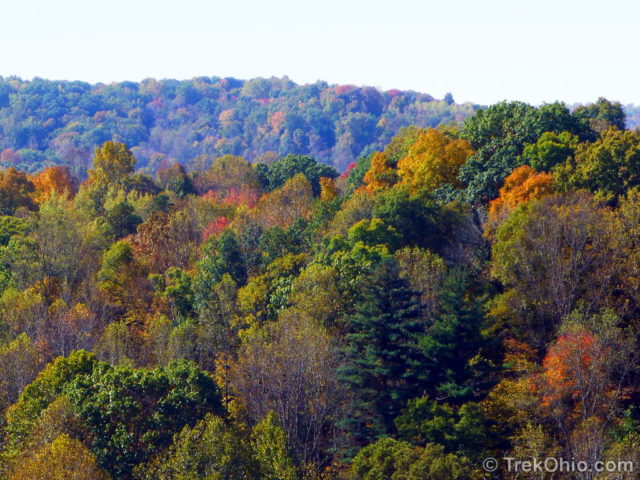 I should have taken a photo of the crowd.

Additional information
And if you are into fall color like I am, you might be interested in the following posts.
More on Fall Color
© Deborah Platt, Robert Platt and TrekOhio.com 2012 to 2021