One of my favorite places to enjoy the fall colors in central Ohio is Christmas Rocks State Nature Preserve in Fairfield County. My friend, Connie, and I went hiking there Tuesday. The best view is at the cliff on the Jacob's Ladder Trail. Here's what it was like.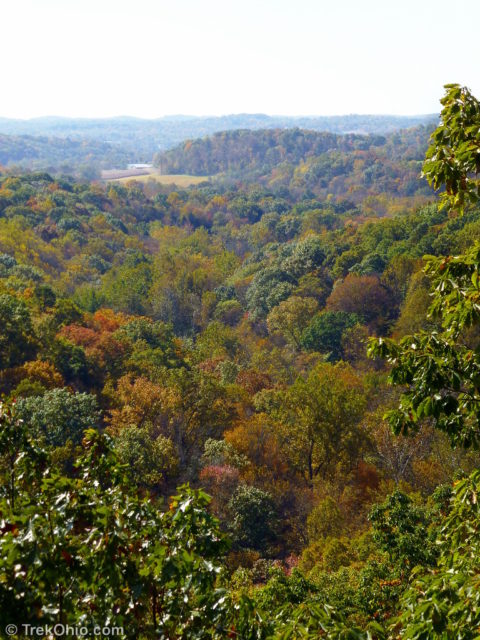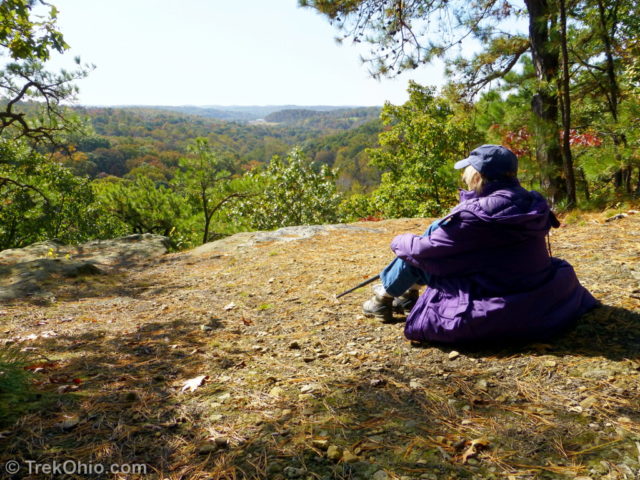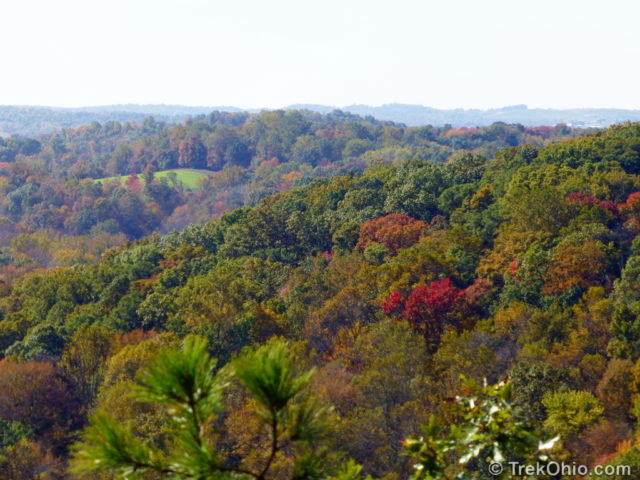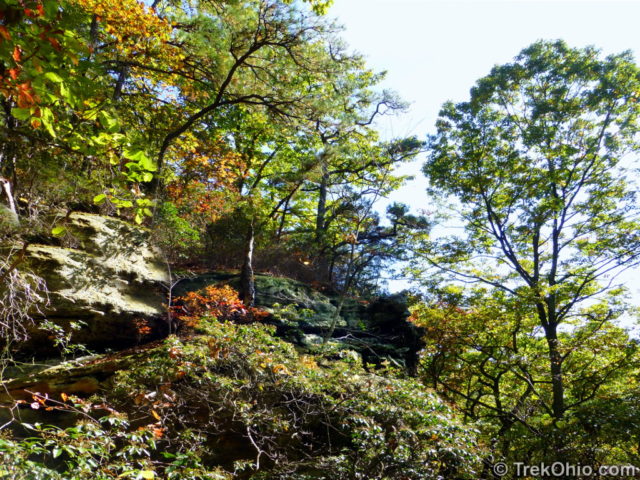 Besides checking out the view from the cliff, we hiked the length of both trails there. Here are a few additional photos.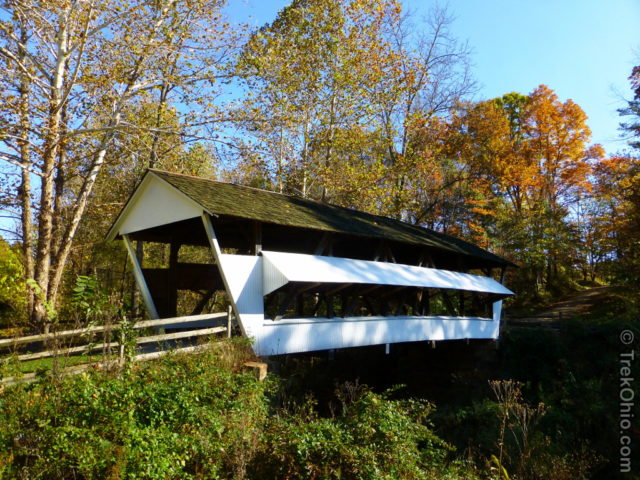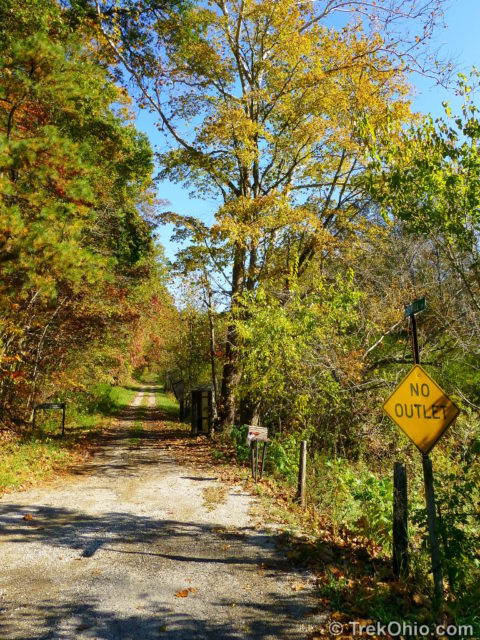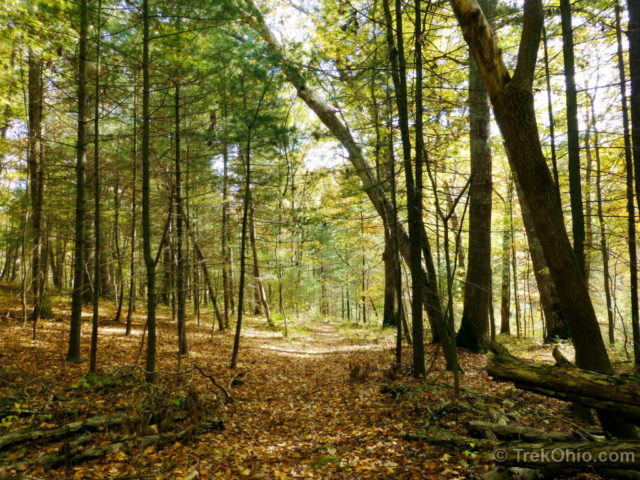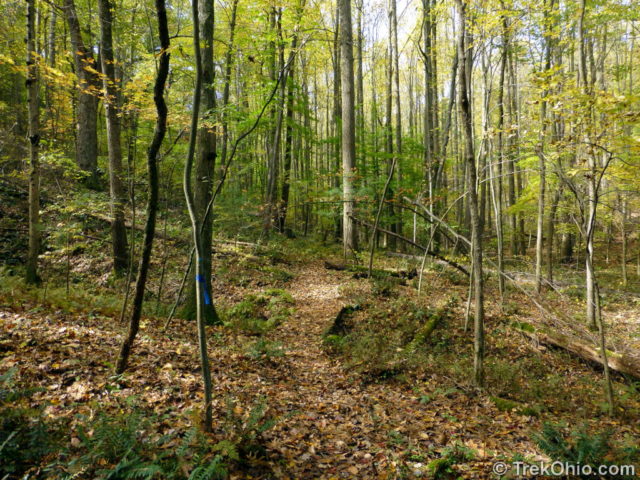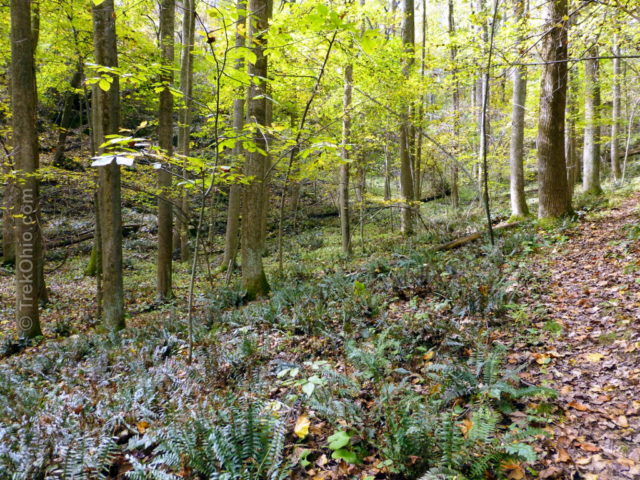 The ferns above stay green all winter. Ohio's settlers used these ferns to decorate their homes for Christmas which is how the species got its name.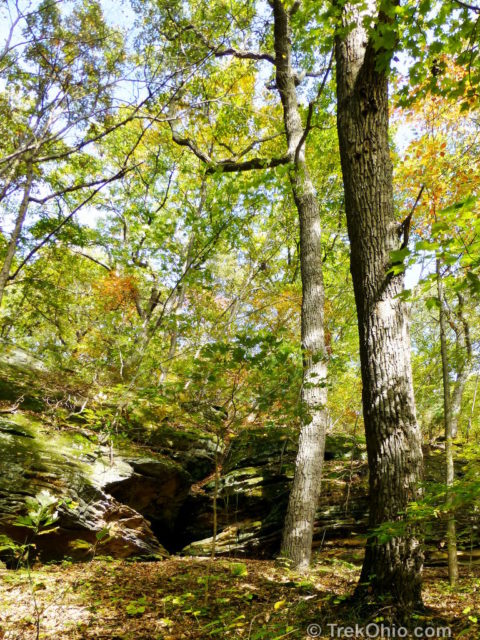 I hope you enjoyed our autumn visit to Christmas Rocks. I would imagine that the leaves would still be colorful this coming weekend if you'd like to stop by. However be advised that the trail to the cliff is quite steep.
Additional information
More on Fall Color
© Deborah Platt, Robert Platt and TrekOhio.com 2012 to 2021