Fort Hill is one of our favorite places to hike. It is a preserve in Highland County that we've discussed previously. Besides enjoying the fall foliage there in late October, we also visited nearby Seip Mound and an Amish bakery, too.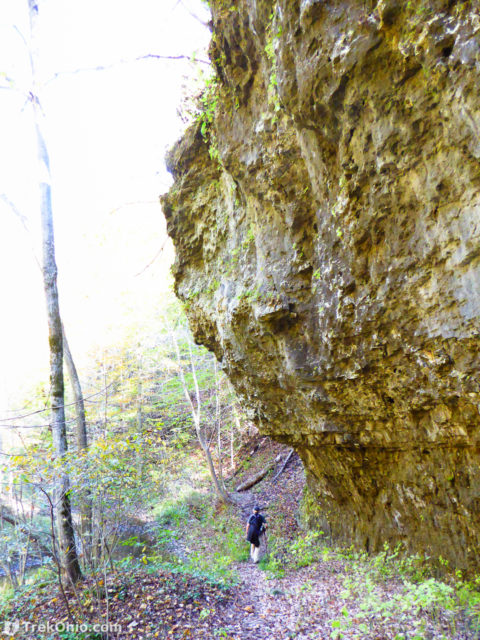 Fort Hill
Fort Hill has 11 miles of trails through forested hills. It features ancient Native American earthworks, a gorge valley, dramatic cliffs. and several natural arches. The Buckeye Trail winds through the site then continues into Pike State Forest. It is truly a hiker's paradise.
We drove there from Shawnee State Park which is about an hour away. We chose a route that we've hiked before: follow Deer Trail on the way out and Gorge Trail on the way back. You can see a GPS trace of our hike below. My GPS app says that this particular hike is 5.9 miles with an elevation gain of 1450 feet. The trail traverses a couple of steep hills and then parallels a gorge containing Baker Fork (that's the name of a local creek rather than a kitchen utensil) and then crosses a couple more hills before returning to the parking area.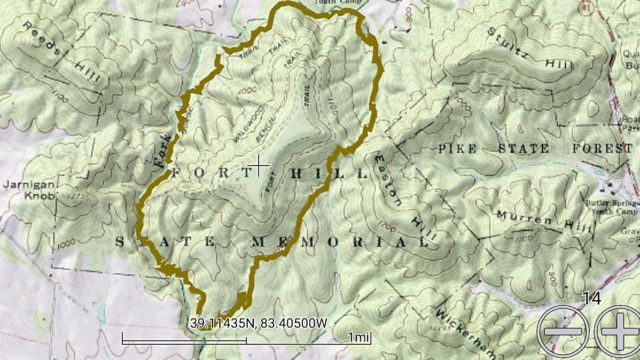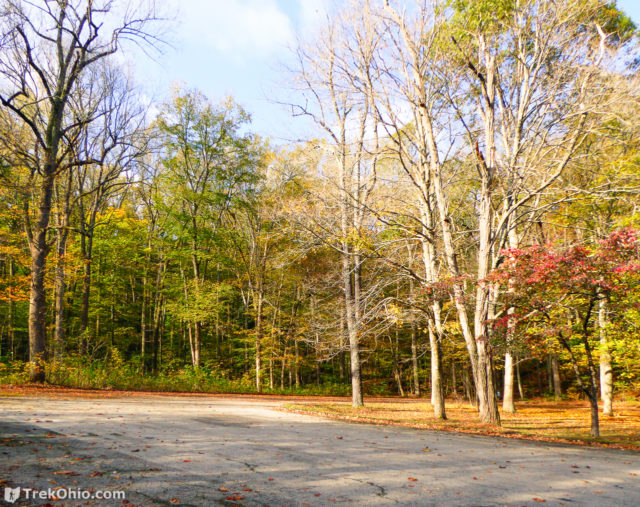 The fall foliage was a little past peak, but still very colorful. The day warmed and became quite pleasant. We stopped along the trail and sat on a log overlooking Baker Fork for a trail lunch. After a leisurely 3.5 hour hike we returned to the parking area. A few other cars had arrived as others also took advantage of the delightful weather.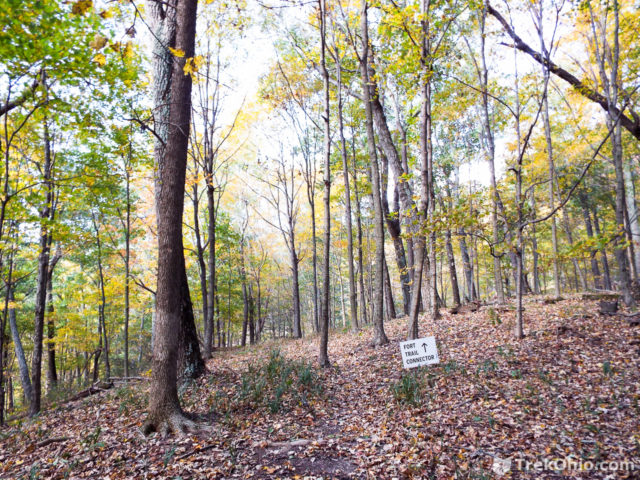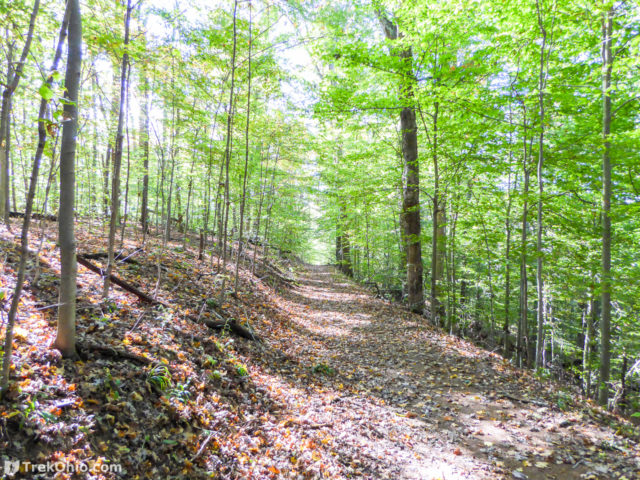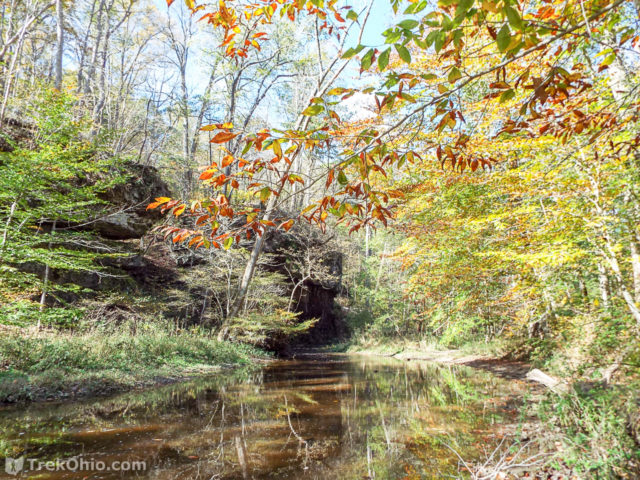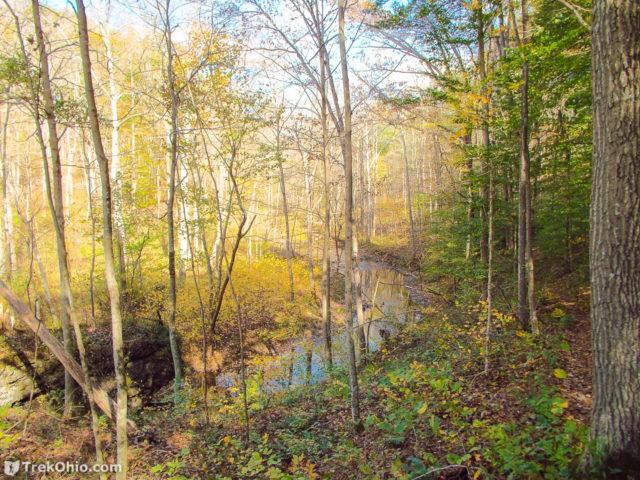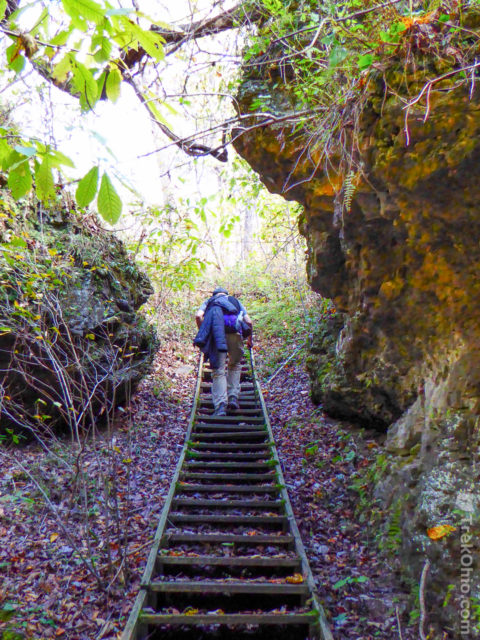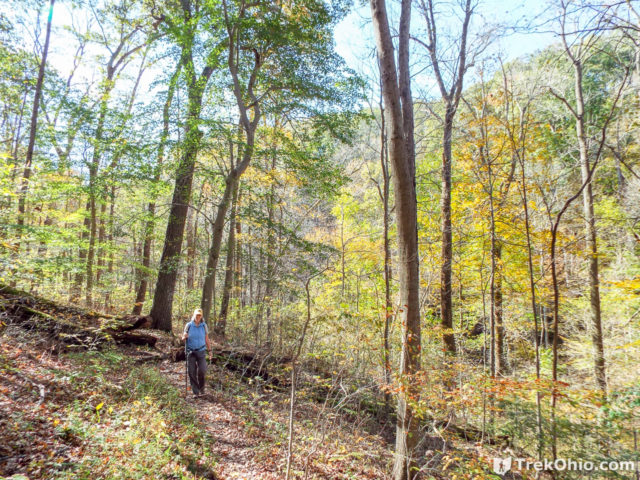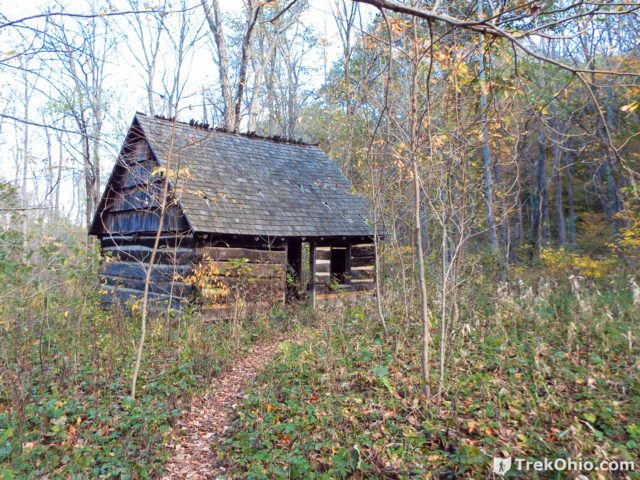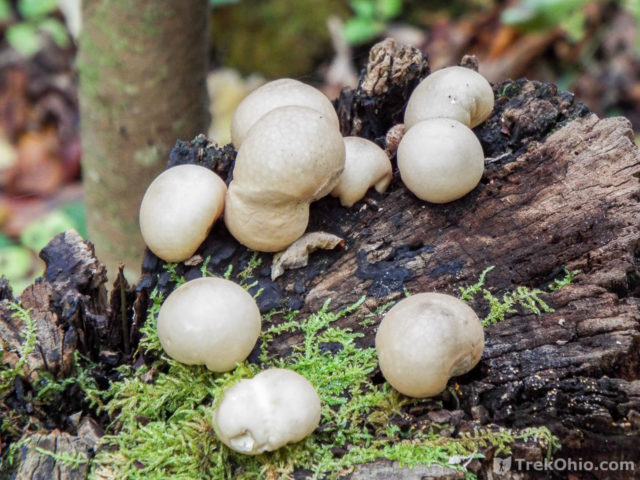 Country Crust Bakery
After the hike, we drove to a nearby Amish bakery – the Country Crust Bakery (4918 OH-41, Bainbridge, OH 45612). We've stopped there before and fell in love with their fresh, hot, soft pretzels. Mustard is available, and you can eat them while they are still hot at one of the picnic tables that are just outside the store. We've purchased a number of their baked goods, including breads and desserts. While living in Texas, I developed a fondness for pecan pie; the ones made by Country Crust Bakery are amazing.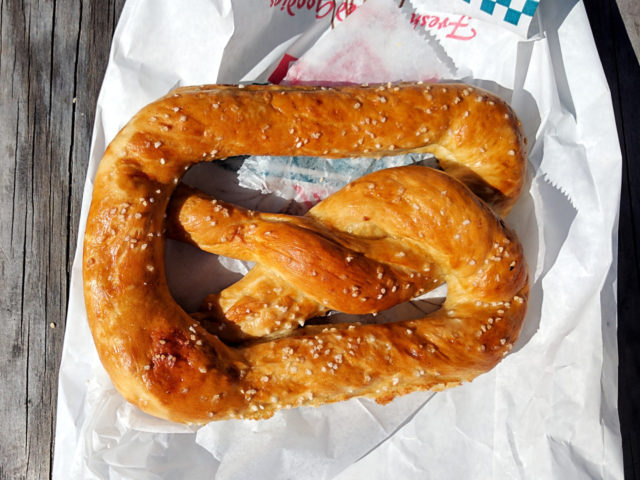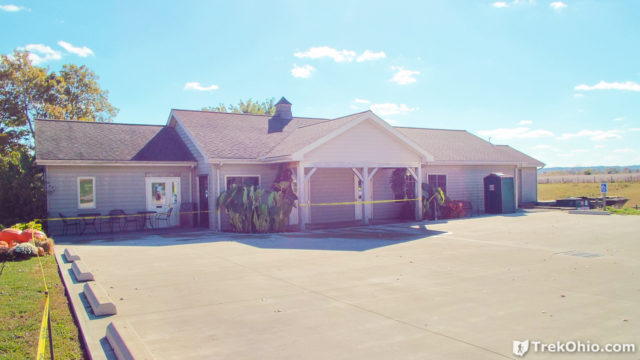 Seip Mound
Next we continued on to Seip Mound (discussed at more length here). Seip Mound is located in the Paint Creek Valley. If you've ever been in this valley during autumn, it is entirely believable that it is named "Paint Creek Valley" because of the beautiful display of fall foliage on the surrounding hillsides. But then for all we know it may have been named after 'Zebediah Paint'. 🙂 We stopped briefly to photograph the colorful leaves, then headed home.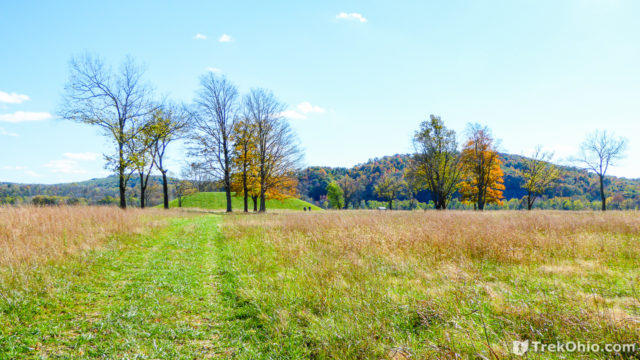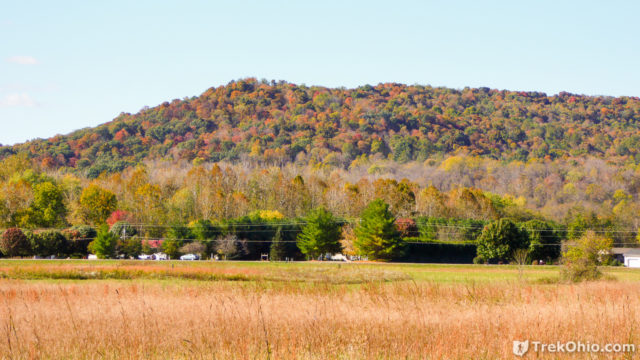 Additional information
TrekOhio: Highland County Parks & Preserves — This is the county in which Fort Hill is located; check out this page for official links and information on nearby parks.
TrekOhio: Fort Hill — Our original post with directions
TrekOhio: April Wildflowers at Fort Hill
Country Crust Bakery — This Amish bakery does not have a web page. Their address is 4918 OH-41, Bainbridge, OH 45612. They are open 8 AM to 6 PM and closed on Sundays.
TrekOhio: Seip Mound
More on Highland County
© Deborah Platt, Robert Platt and TrekOhio.com 2012 to 2021