Cascade Valley South is part of the Summit County's Metro Park system. The park has multiple entrances with different attractions at each. In all there are seven miles of trail and many locations where you can view the Cuyahoga River. We began our tour near one of the River's oxbows (an oxbow is just a tight bend in a river).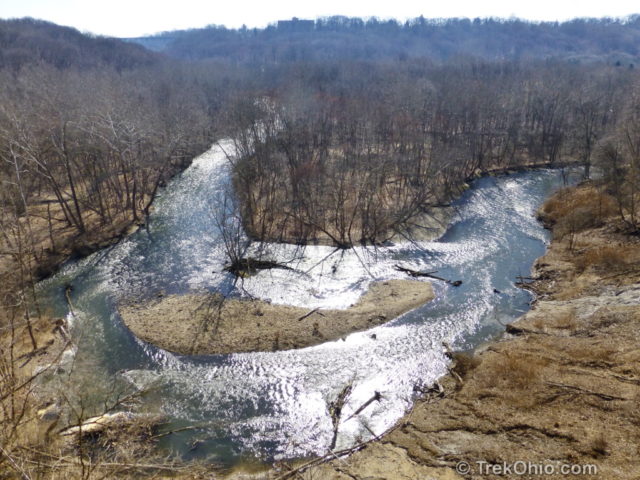 The above photo was taken from an observation deck that's located at the end of the Overlook Trail. The Cuyahoga River lies 125 feet below the observation deck. To the side of the observation deck we could view the heavily eroded bluff on which the deck is built.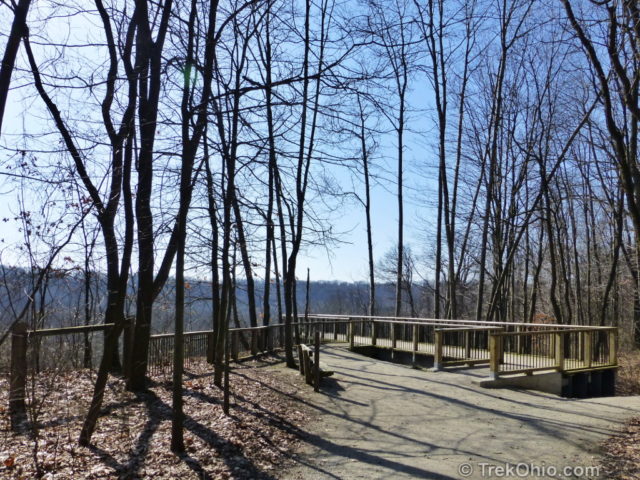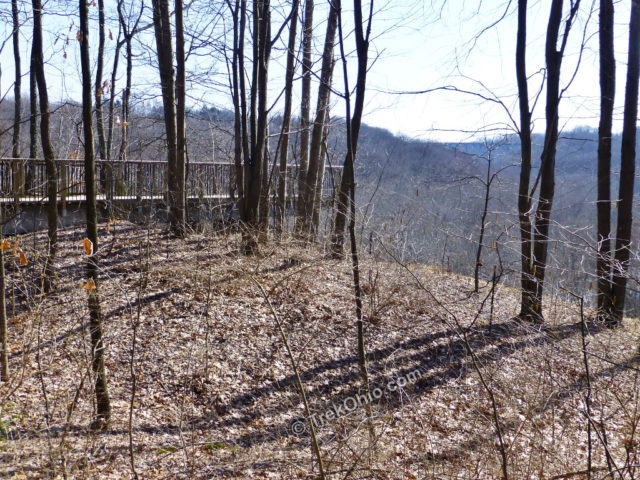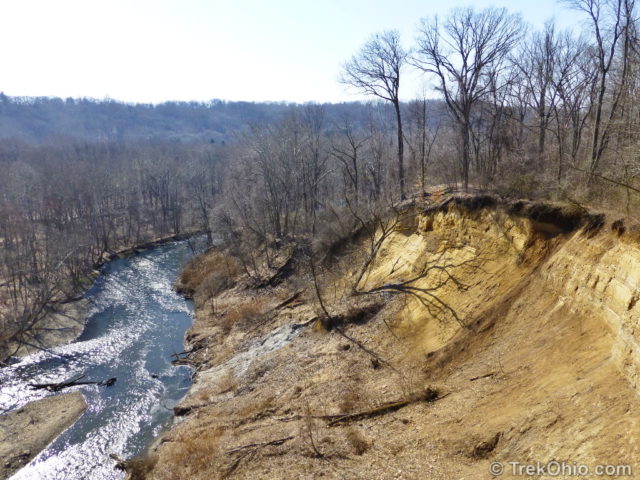 A steep side trail leads down to the river. Not too far away is a large sledding hill.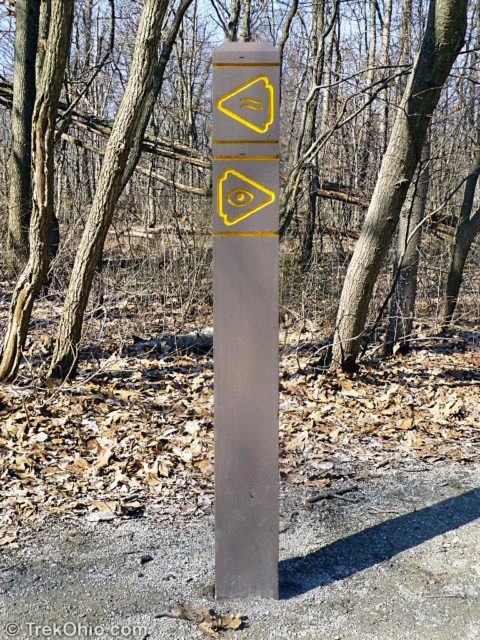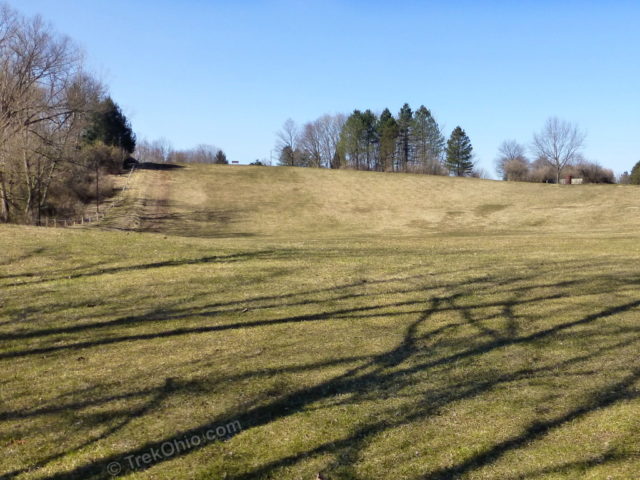 After checking out the oxbow, we drove to another entrance of the same park, so we could hike the Highbridge Trail. I assume that this trail got its name because it ascends the side of a gorge where it passes beneath a high bridge. After looking at the trail via Google maps, I've concluded that this bridge is where N. Main St. crosses the Cuyahoga River.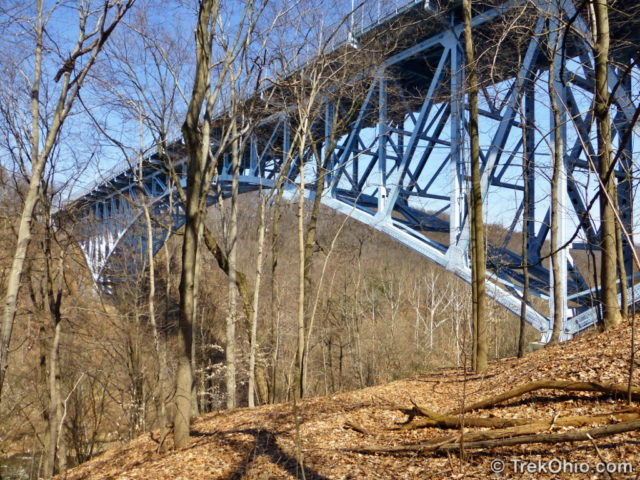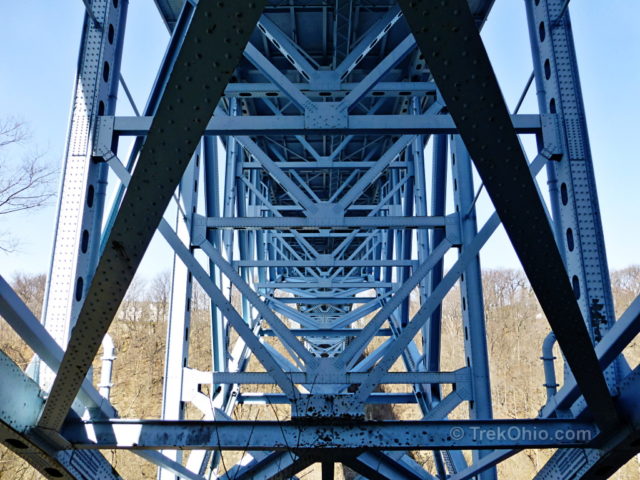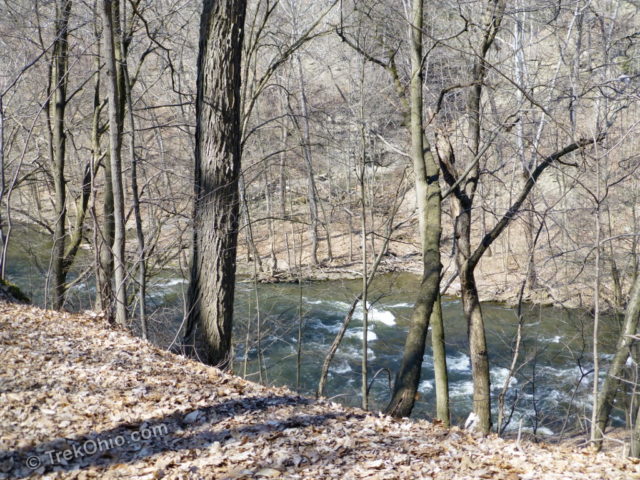 You can continue on the Highbridge Trail all the way to the Gorge Metro Park, or you can veer off on a side trail that descends down to the flood plain of the Cuyahoga River; we decided to go down to the river.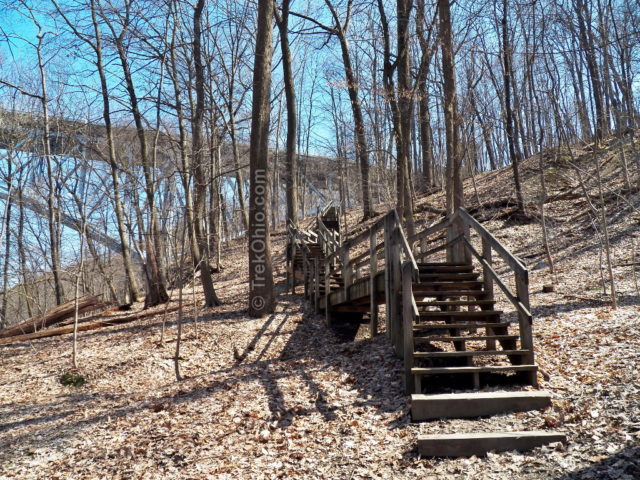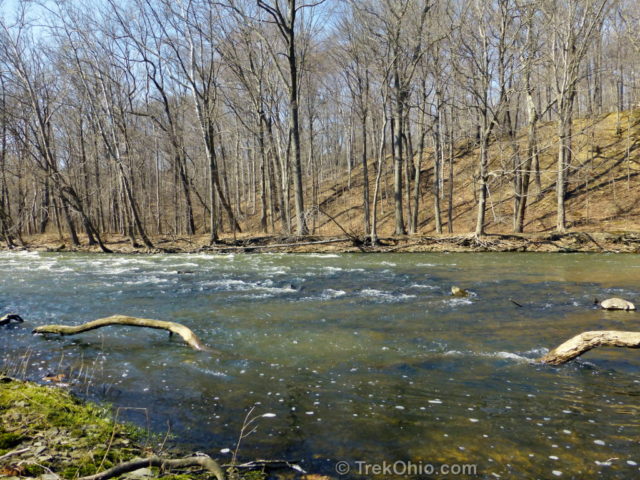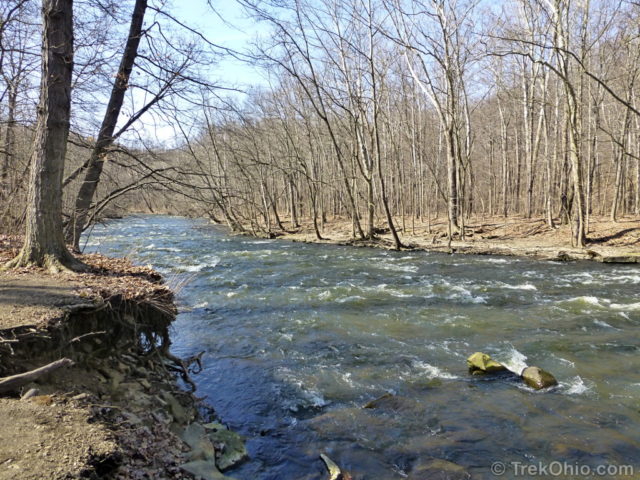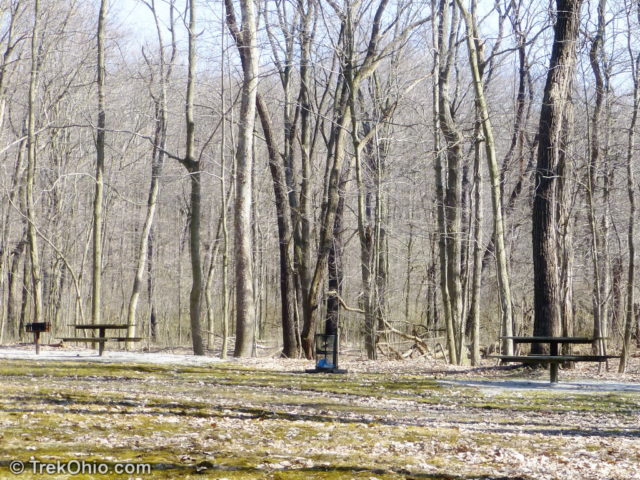 The Cuyahoga River was once one of the most polluted rivers in America. It was known for occasionally catching fire, and in one infamous incident in 1969, the river caught fire and burned down two railroad bridges. Water quality has improved dramatically since then. The presence of freshwater mollusks is a sign of a river's health. While we were hiking we found a number of mollusk shells near the river that were leftover from some animal's feast.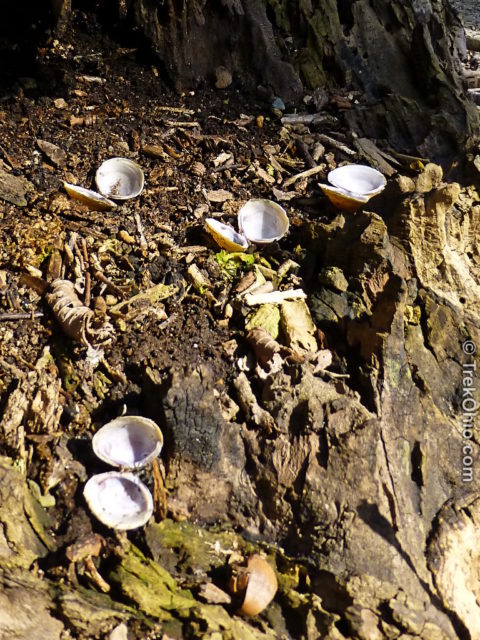 In addition to trails, pinic areas and a sledding area, the park features sports fields for softball and soccer, as well as fishing spots. In winter, the trails can be used for cross country skiing.
One trail that we didn't visit features a signal tree. Long ago the Native Americans in this area cultivated such trees to be used as navigational landmarks. They did this by tying down the tree when it was a sapling. Instead of growing straight, the trees grew in a bent fashion and so were eye-catching.
Additional information
Location
Overlook Trail

Address: 354 Sackett Ave., Akron, Ohio 44313 (see map below)

Chuckery Area

Address: 837 Cuyahoga St., Akron, Ohio 44313

Oxbow Area

Address: 1061 Cuyahoga St., Akron, Ohio 44313
More on Summit County
© Deborah Platt, Robert Platt and TrekOhio.com 2012 to 2021