Brandywine Falls is in the Cuyahoga Valley National Park. The falls is named after the village of Brandywine that no longer exists.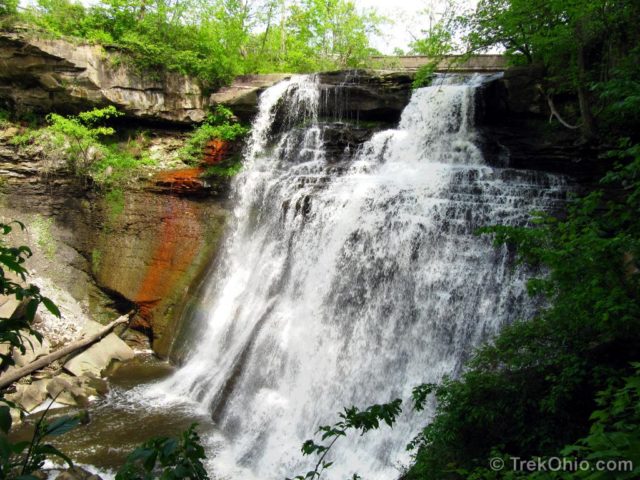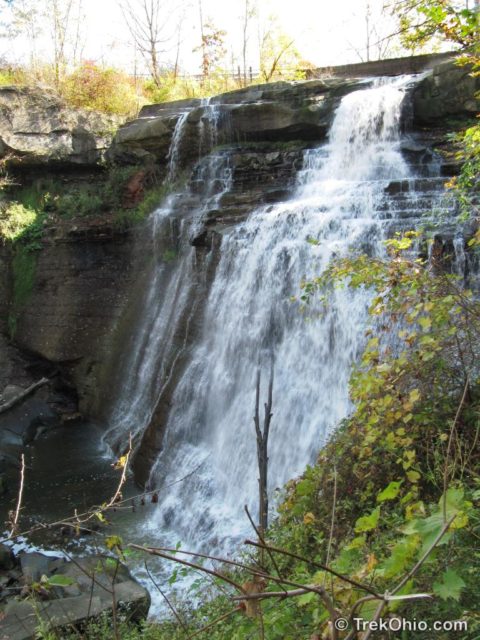 The village of Brandywine boomed in the early 1800s because of the waterpower which the falls provided. Here's a vintage photo of the mill associated with the falls.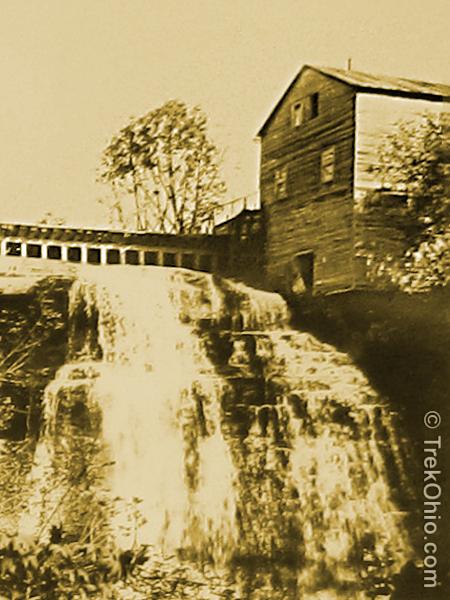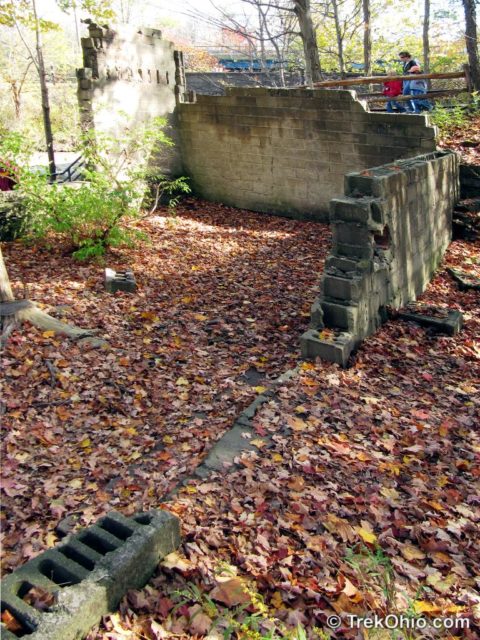 As transportation technology advanced, first with the Erie Canal, then later with railways, the village of Brandywine was bypassed and their economy gradually deteriorated. Today all that remains of the village is James Wallace's house and barn which have been converted into the picturesque Brandywine Inn.
Visitors to the falls arrive at a large parking lot. There are restroom facilities, picnic tables and grills near the grassy entrance. To see the falls you enter the woods and begin walking on a wooden boardwalk. The boardwalk clings to the side of a slate and sandstone cliff. You have two choices as to the path you follow on the boardwalk. You can stay on a relatively flat upper ramp and go to a vantage point near the top of the falls. Or you can take a stairway to a point about midway down the gorge where there's a deck with a great view of the falls.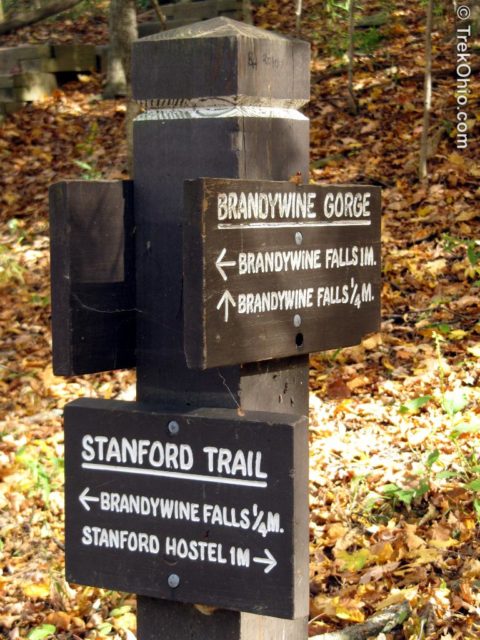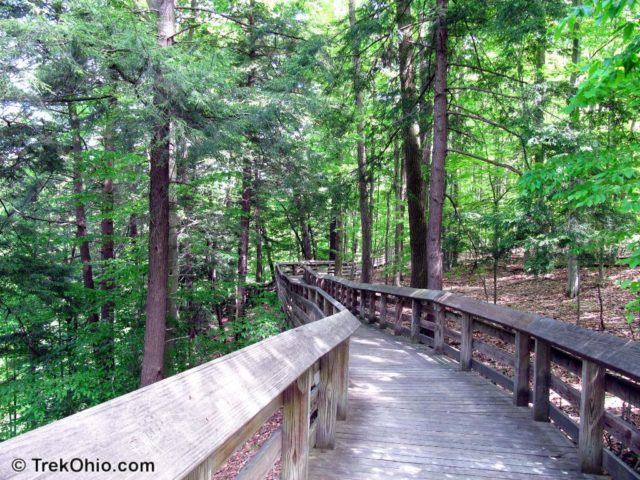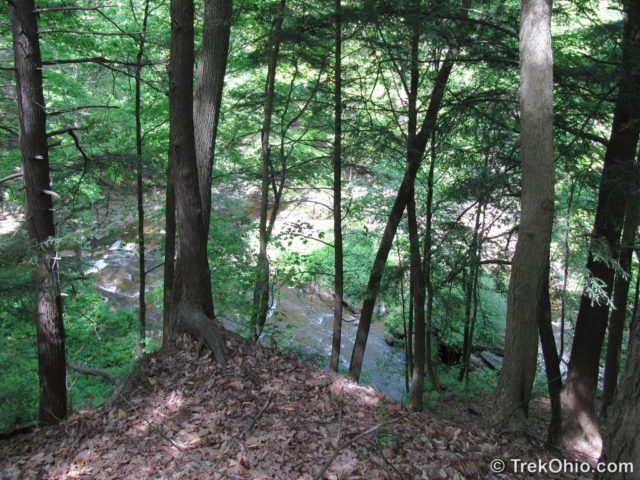 Shortly after the boardwalk goes just under the rim of the gorge. I thought this part was fun!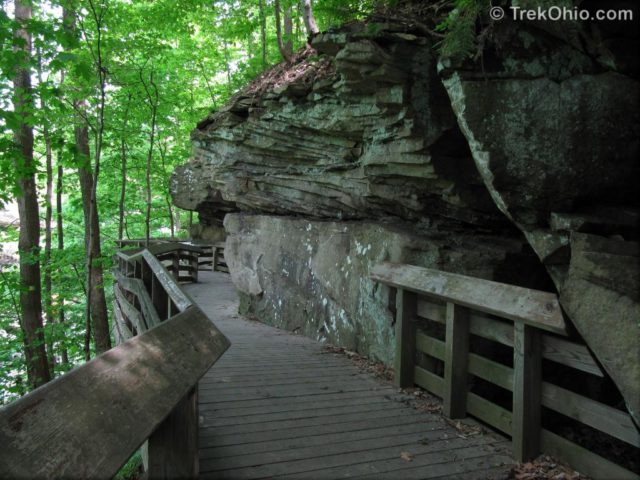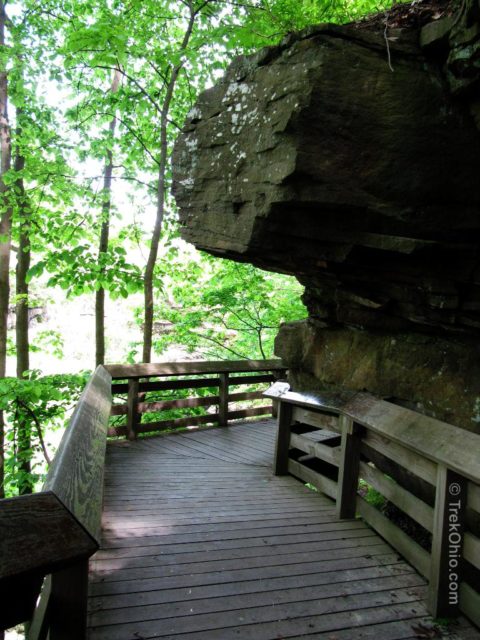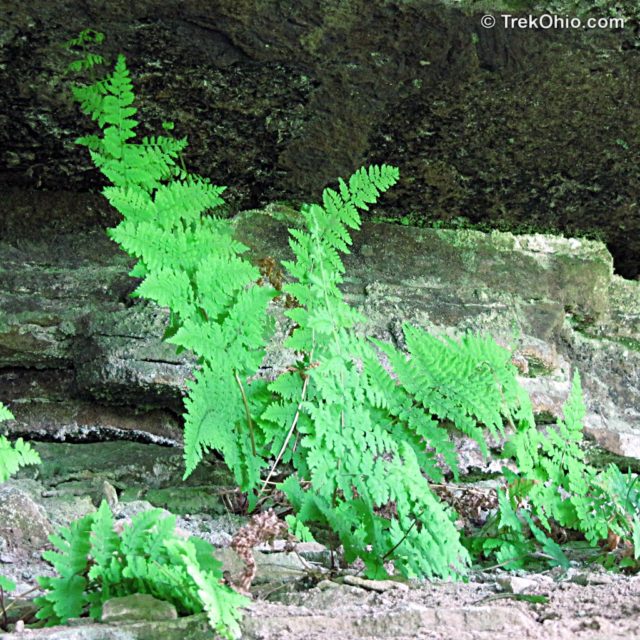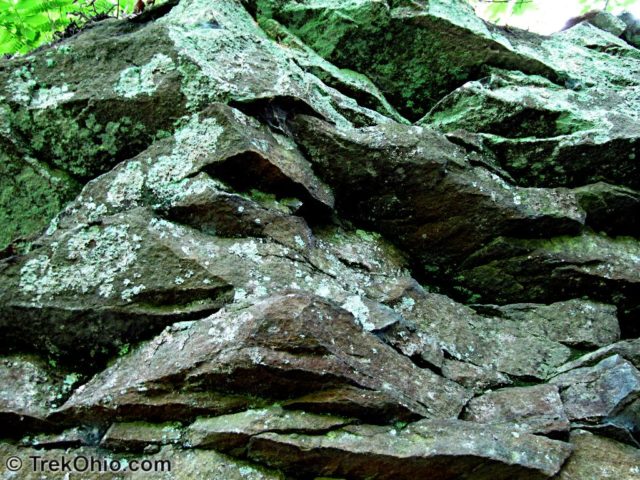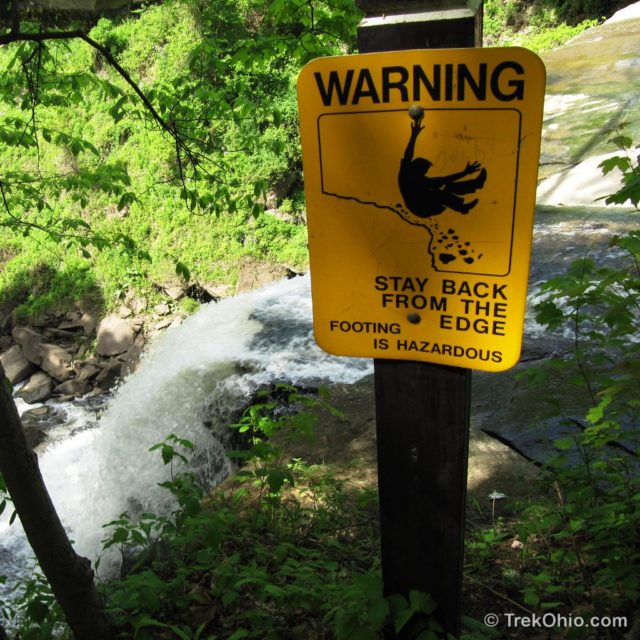 Once you get to this point of the boardwalk you have a good view of the top of the falls, but it's hard to capture photographically because of branches and leaves. Some people might be tempted to cross over the fence to get a better vantage point. Don't! I caught sight of some photographers on the other side of the gorge snapping a few photos. I'm sure they got some great photos, but for my part, I want to live!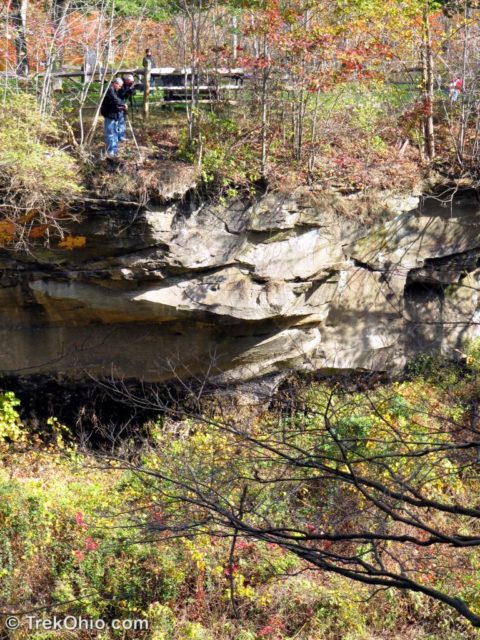 If you go in the fall after the foliage has dropped off, there are move views of the falls.
Below is another view of the falls from the stairs leading down. This was taken in October after most of the leaves had fallen, so the view was better than it would have been in the summer.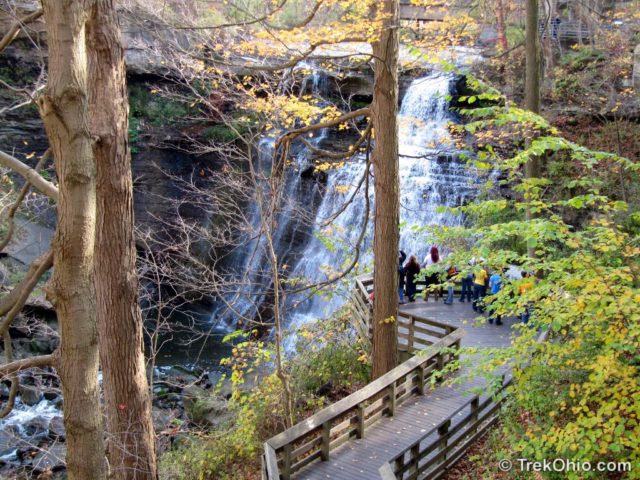 Once you reach the viewing platform there are no trees between you and the falls, so you get a good view of the falls no matter what time of year it is. It's fun to photograph your loved ones here with the falls in the background. Here's one that I took of my daughter.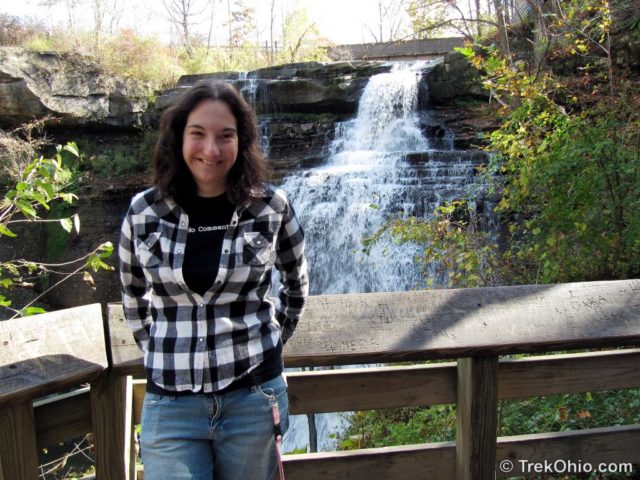 If you decide to go, there's tons of stuff to do in the surrounding vicinity. But I'll leave that for a future post. 🙂 In the meanwhile if you are interested, check out the National Park Service's description of Brandywine Falls.
Location
Address: 8176 Brandywine Road, Sagamore Hills Township, Ohio
GPS Coordinates: 41.2764618,-81.5401097
View or get directions from Google Maps.
More on Summit County
© Deborah Platt, Robert Platt and TrekOhio.com 2012 to 2021