Liberty Park is a 1,908 acre park in Summit County. It features three trails totaling 3.3 miles, several sports fields, a half-acre dog park, and rest rooms. Summit Metro Parks plans to add a nature center in the future.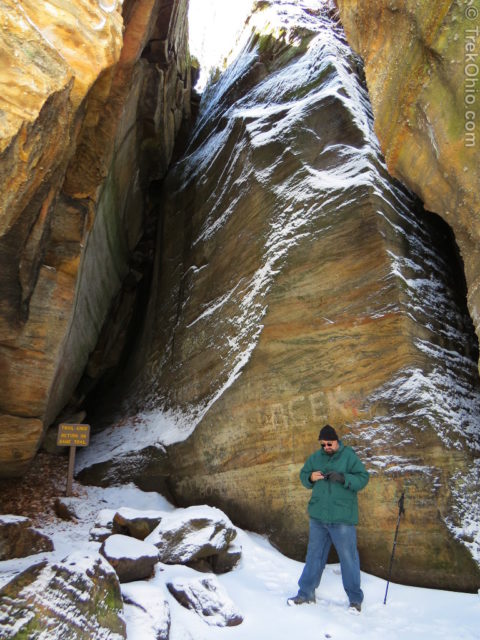 We'd planned a nice early spring hike in Summit County for the last Sunday in March, but Mother Nature had other plans. We'd driven to Summit County the prior day encountering rain most of the way. Overnight the rain changed to hail and then snow. We awoke to a cold, clear, sunny day with several inches of snow on the ground.
We drove to Liberty Park and found that the park has three separate entrances. We planned to hike the 1.1 mile Ledges Trail. This trailhead is located at 9999 Liberty Rd., about a mile and a half north of the entrance for the recreation area. On arriving we noted there was a parking area, a kiosk, a handicap-accessible picnic table, and a port-a-potty near the trailhead for the Ledges Trail. This location is also the future site of the park's nature center. The parking area is on a hilltop offering a vista overlooking part of Twinsburg, Ohio.
We set off through the snow following the trail. It was very well marked with both guide-post markers and signage. From the hilltop parking lot, the trail led through a field and then into the woods. It continued down hill and we soon found ourselves at the base of the a line of sandstone ledges (an escarpment). The ledges were covered with moss and lichens, and several large slump blocks sat at their base.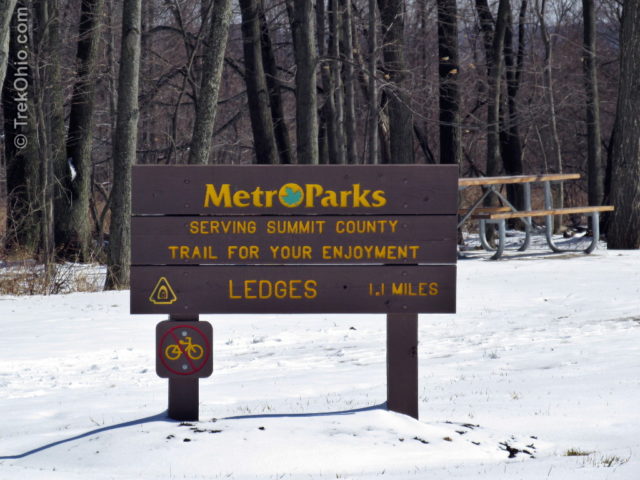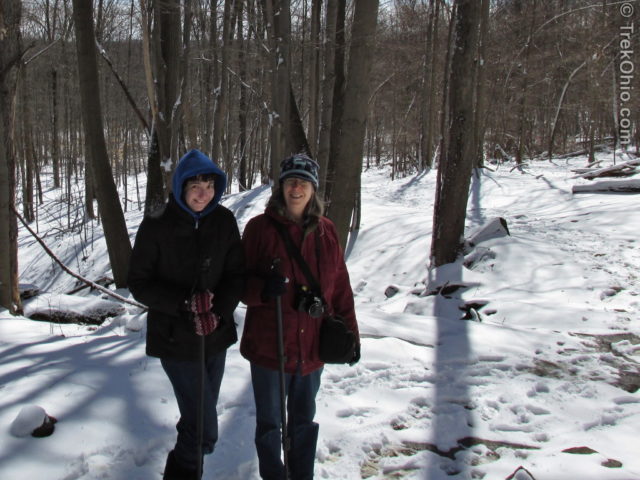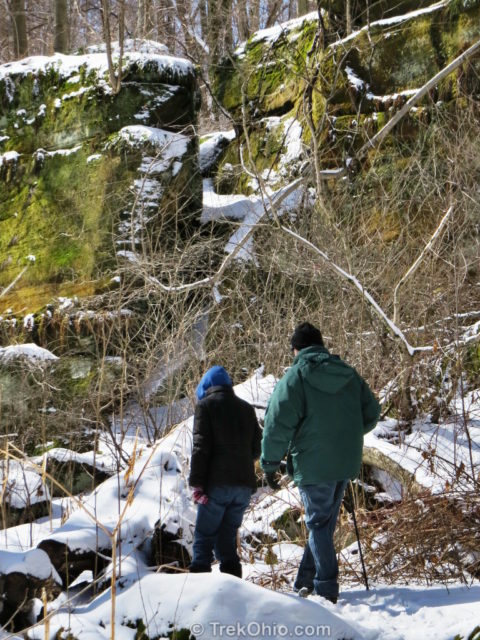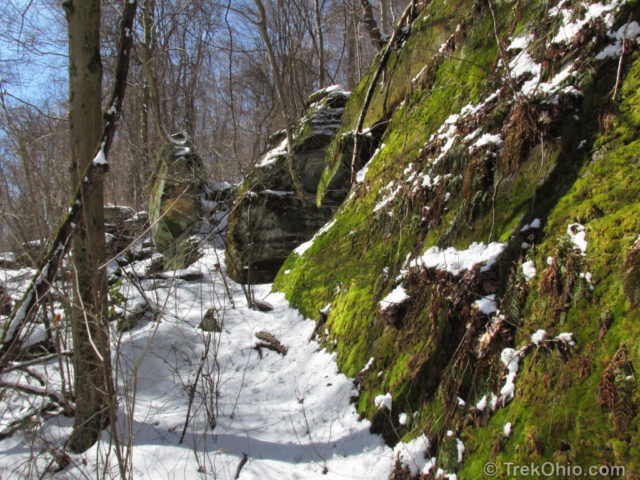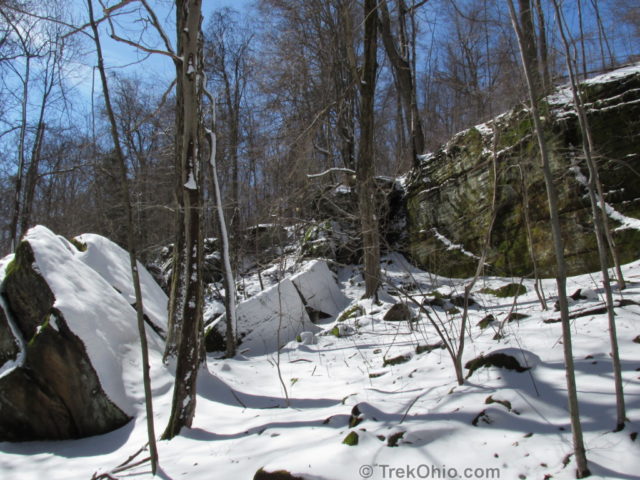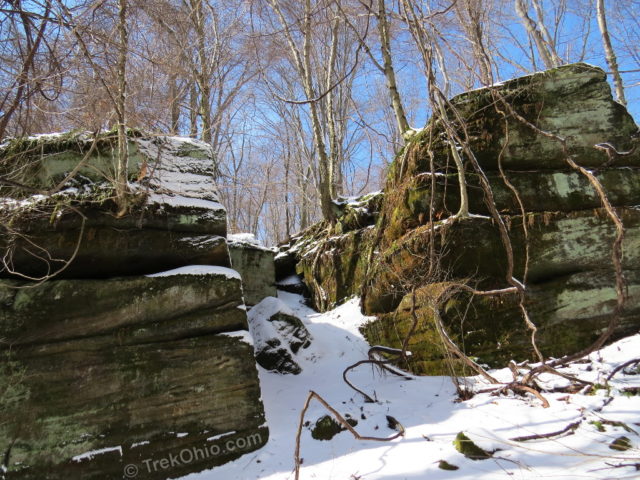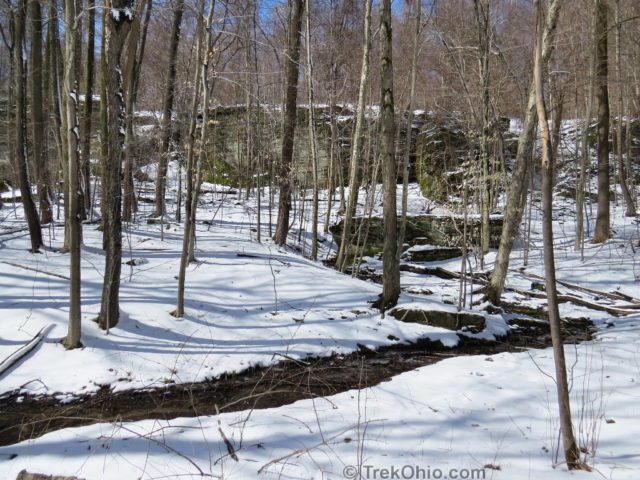 We took a short side trail to Glacier Cave. The interior of the cave was well lit as most of it's roof was open to the sky. Not a traditional limestone cave, it was a large vertical crack in the sandstone cliff that had been transformed into a shallow cave by differential erosion.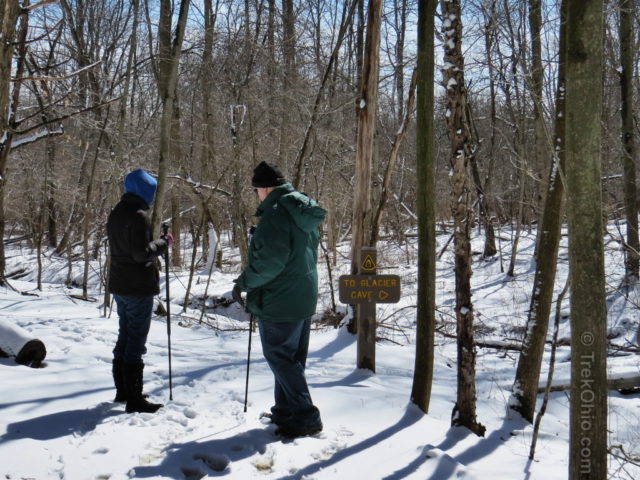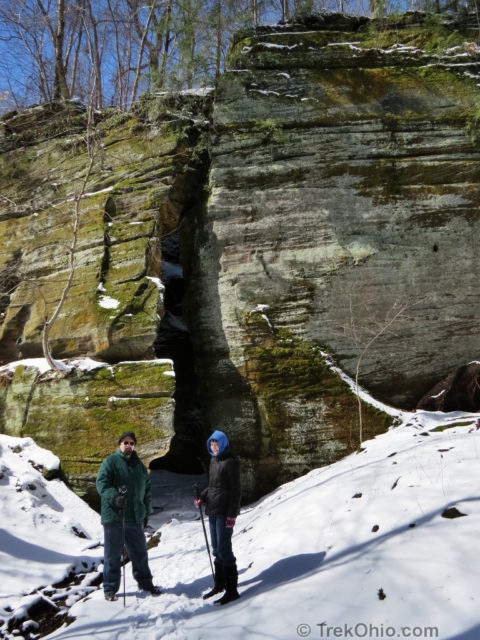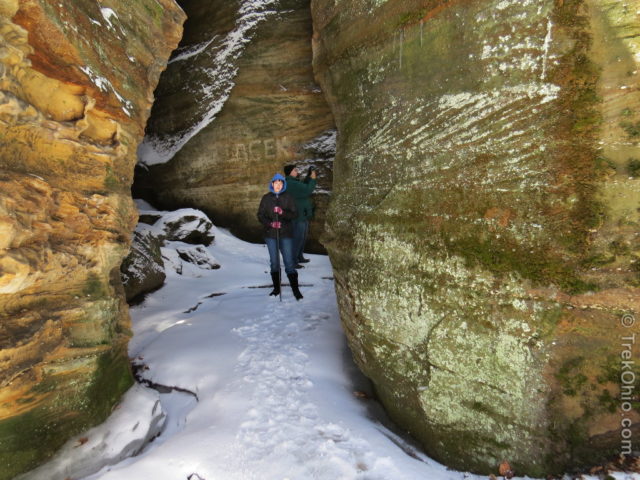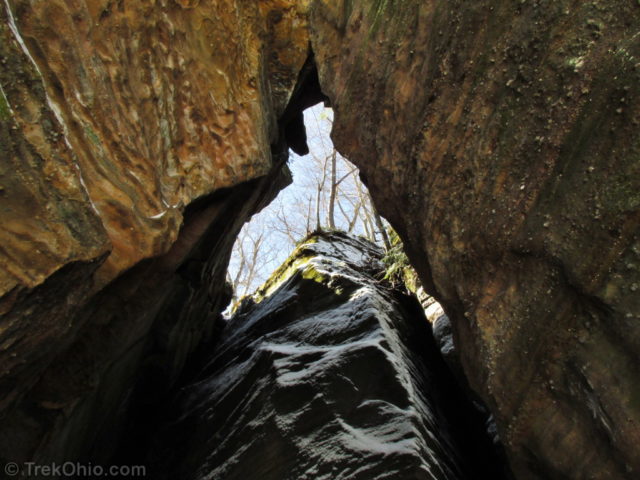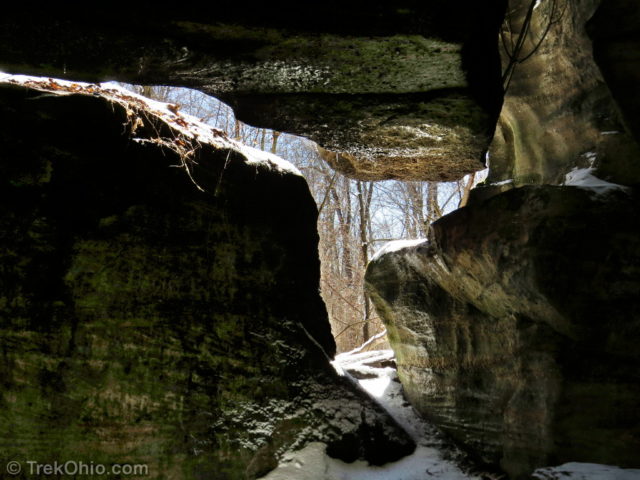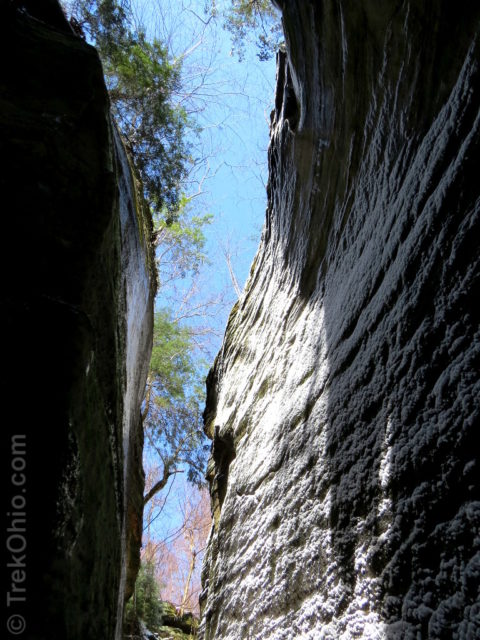 We returned to the main trail and then continued on a long boardwalk through a wetland. Since the Ledges Trail is a loop, we climbed back the hill and returned us to our starting point in the parking lot.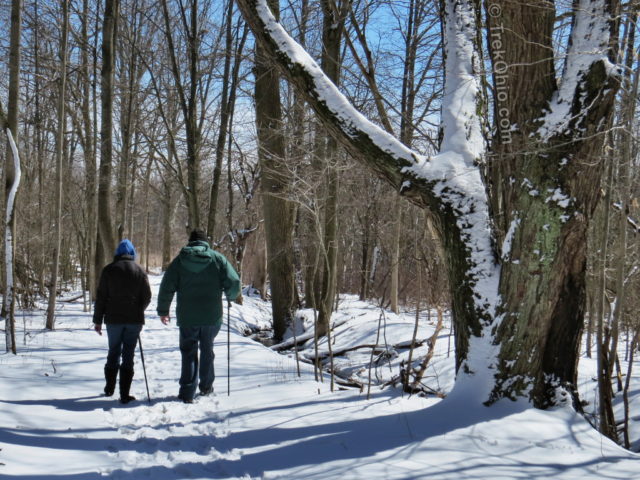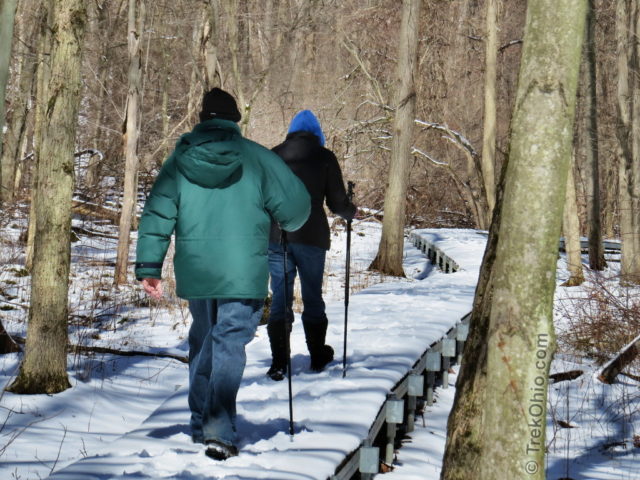 The trail is scenic, and the surprise snowfall served to further enhance it. Nevertheless, I hope that's the last snowfall for awhile, as I'd like to start photographing spring wildflowers.
Additional information
TrekOhio: Summit County Parks & Preserves — This is the county where Liberty Park is located. This page contains links to its official site, plus other parks and preserves in the county.
Location
Liberty Park has three entrances, each with an associated trail.
Buttonbush Trail (1.6 miles)

3973 E. Aurora Rd. Twinsburg, Ohio 44087

Recreation area and Sugarbush Trail (0.6 miles)

9385 Liberty Rd. Twinsburg, Ohio 44087

Ledges Trail (1.1 miles)

9999 Liberty Rd. Twinsburg, Ohio 44087
More on Summit County
© Deborah Platt, Robert Platt and TrekOhio.com 2012 to 2021