Tinkers Creek State Nature Preserve is a 786 acre preserve straddling the border of Portage and Summit counties. It features 2.2 miles of trails that provide scenic views of several ponds and wetlands.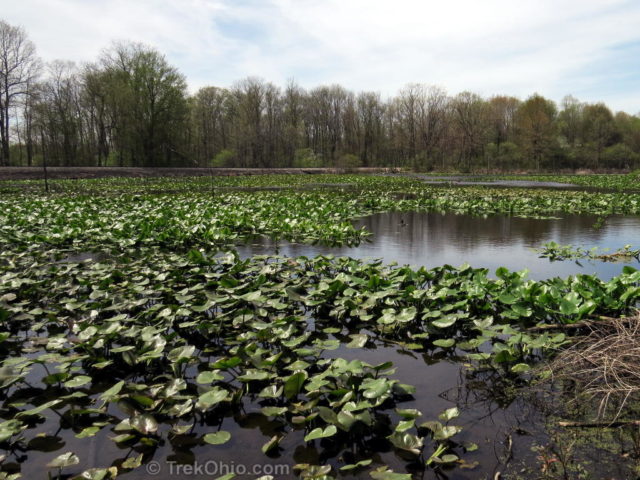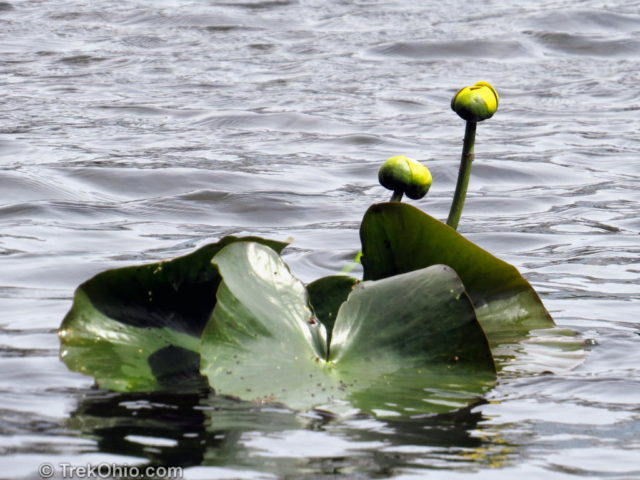 From the parking area, a short trail (0.2 mile) leads by a pond and then continues on to an observation deck overlooking a wetland. This short trail is about a quarter mile long. From the observation deck we saw a tree with a large nest in the distance. The nest is an active eagle's nest. The day we were there, one eagle was clearly visible sitting on a branch near the nest.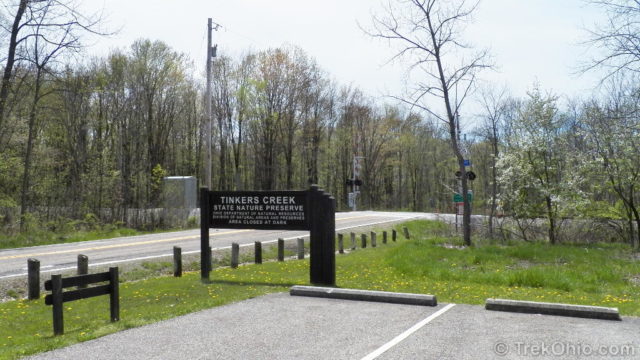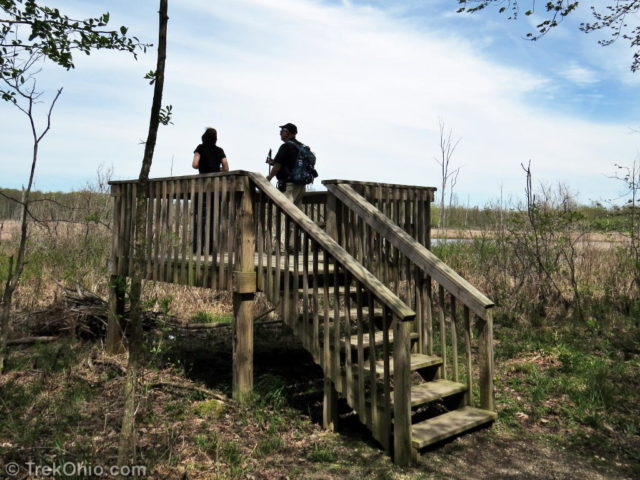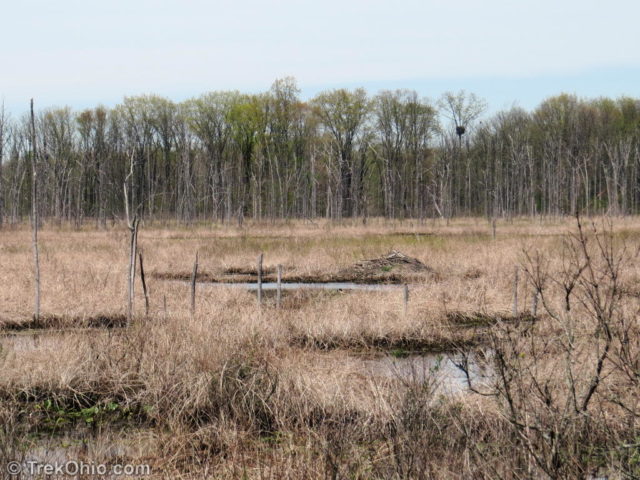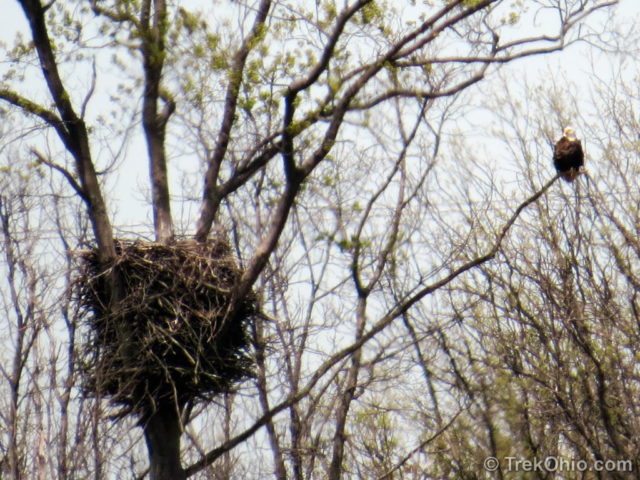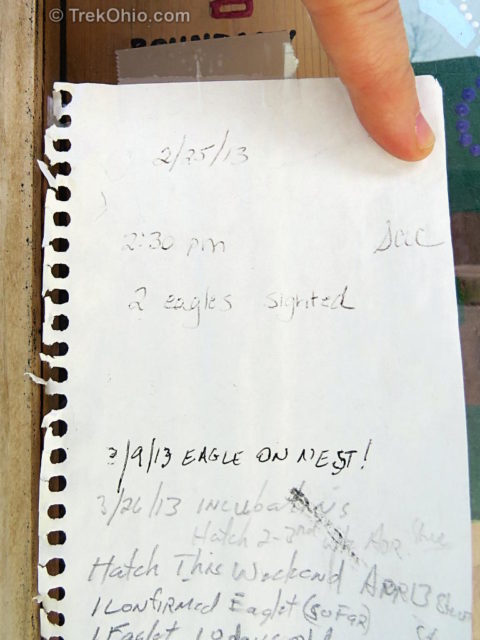 A second trail head is across the road from the parking area. This leads to the Seven Ponds Trail (1.2 miles loop) and the Lonesome Pond Trail (0.4 miles loop). The Seven Ponds trail is flat and parallels railroad tracks for a while and then passes through a wooded area. The Lonesome Pond Trail and South Point Trail are short side trails.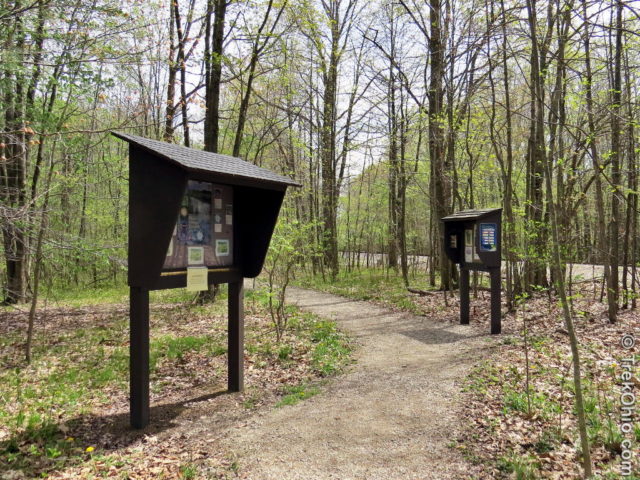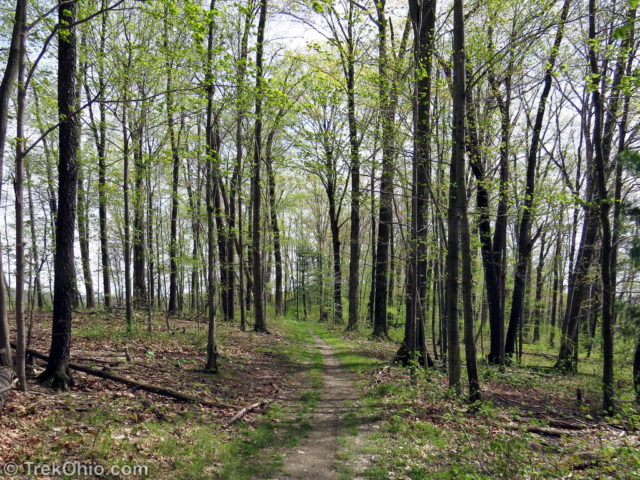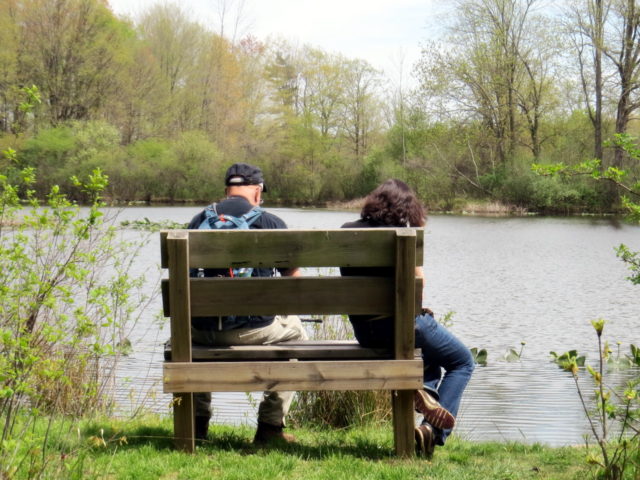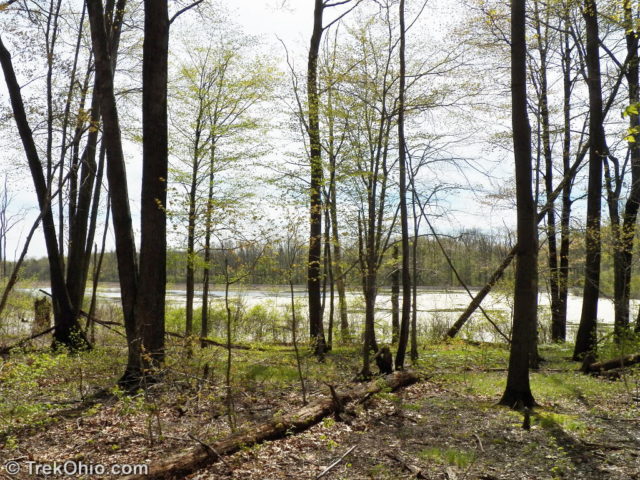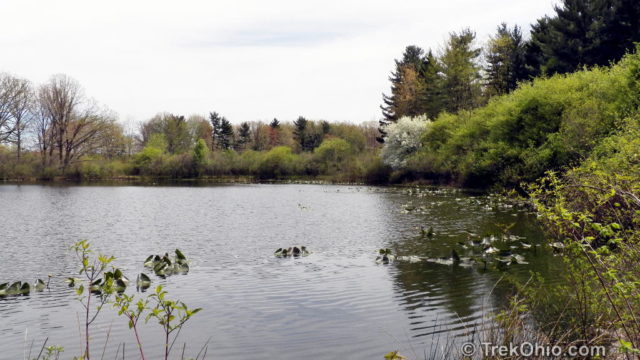 The ponds feature both open water and wetland areas. When we visited in early May, the most common wildflowers were violets and Jack-in-the-Pulpit.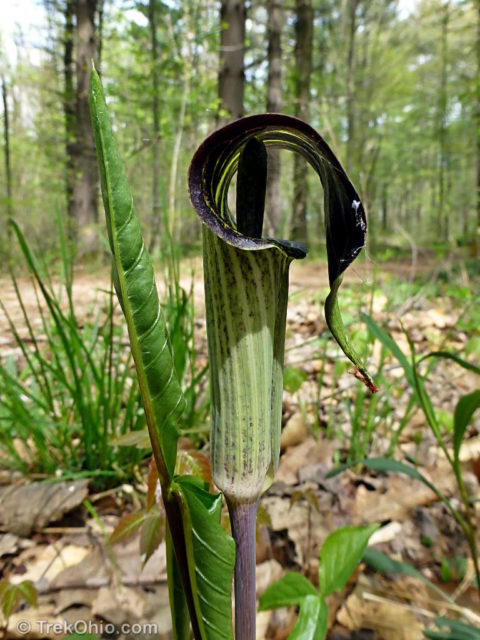 We also saw a number of wetland creatures.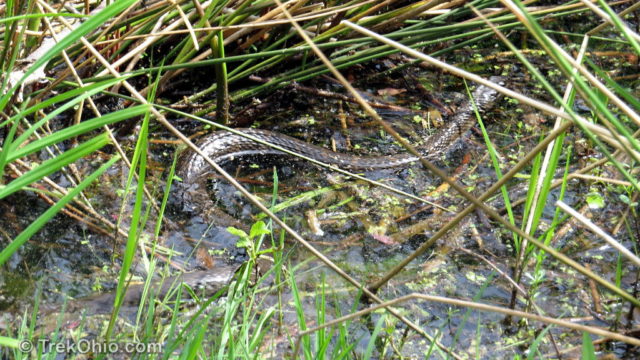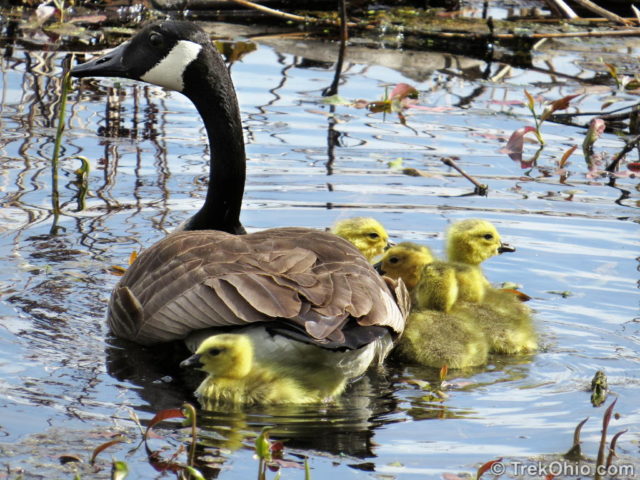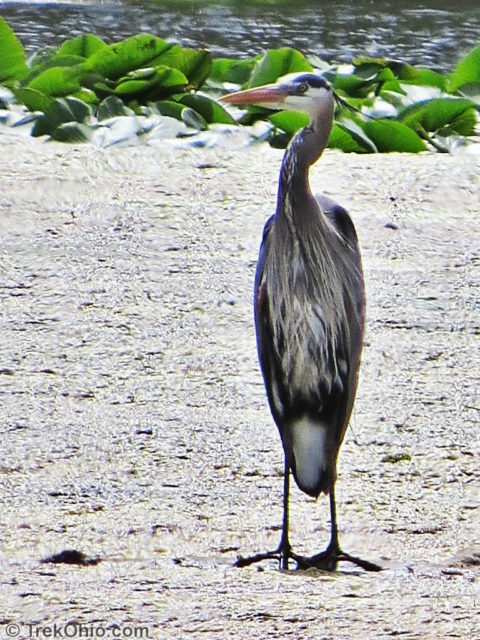 Additional information
Location
Address: 1230 Old Mill Rd, Aurora, Ohio 4420
Note: Tinker's Creek State Park is located nearby the preserve and offers another 3.75 miles of trails.
More on Summit County
© Deborah Platt, Robert Platt and TrekOhio.com 2012 to 2021