Test your Hocking Hills IQ. How many locations in the Hocking Hills can you identify? All images in this quiz are of places located in Hocking County. View the image and see if you can identify the location. Then click the 'Show Answer' button to see if you are correct. I've also provided a link to further information if you'd like to visit the location.
The Quiz
1) One of the most visited sites in the Hocking Hills, this location was occupied in the 18th century by a hermit named Richard Rowe.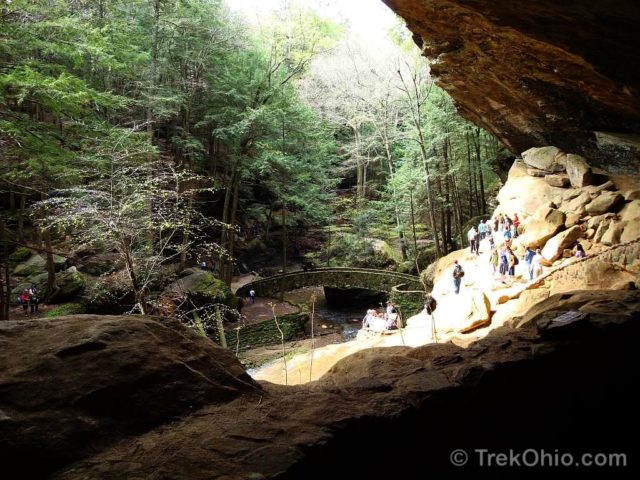 2) Crossing the earthen dam on the annual Hocking Hills Winter Hike. Can you name this lake?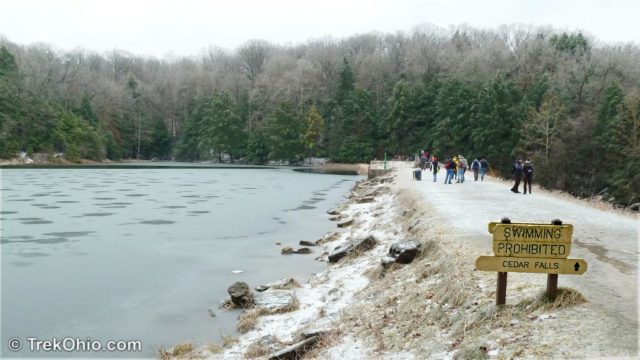 3) People have enjoyed this popular Hocking Hills attraction for many years. Can you name this waterfall?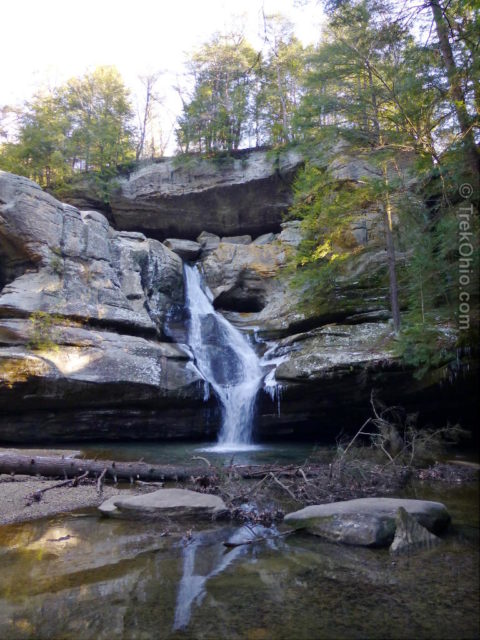 4) This site is know for it's large recess cave topped by a waterfall. Can you name this Hocking Hills landmark?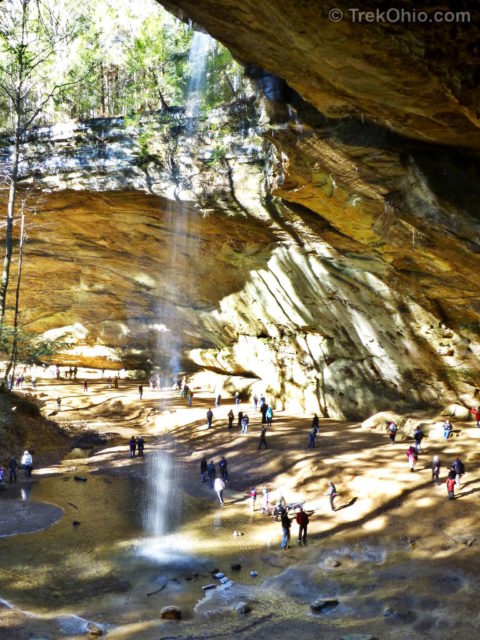 5) Leaning Lena marks the entrance to this park. Can you name the park?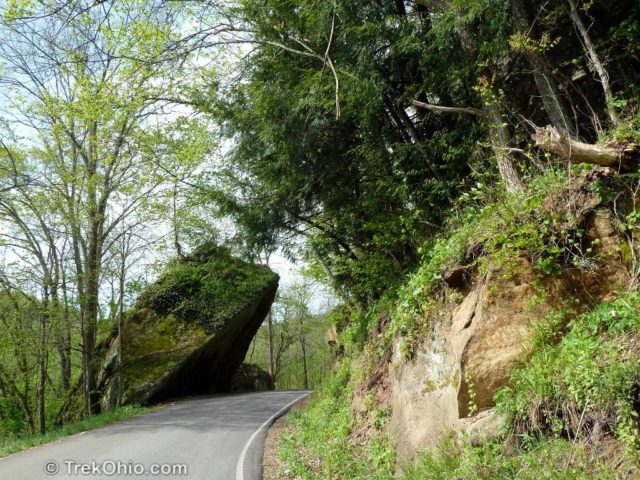 6) You can climb these stairs or squeeze through the nearby path. Name the park where these stairs are located.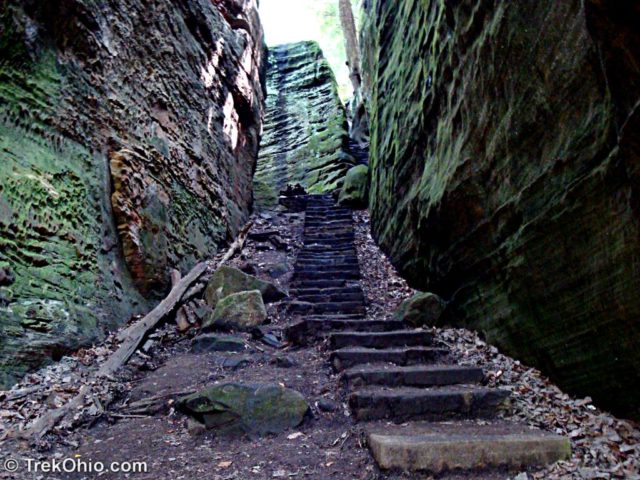 7) I'm standing in a room within a sandstone cliff. Name the park where this is located.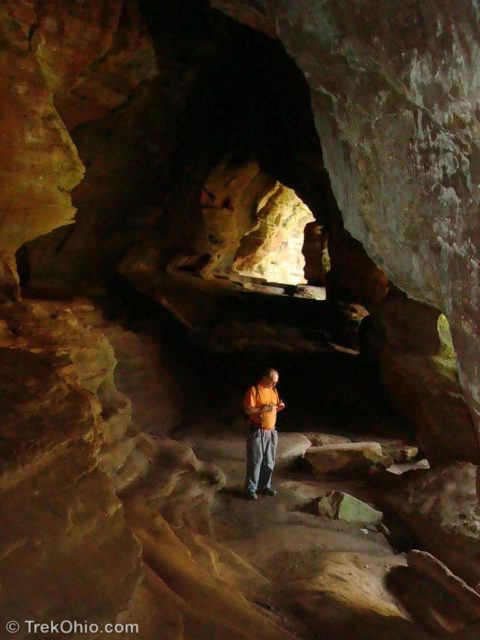 8) This preserve has a trail around it's U-shaped rim. Name the preserve.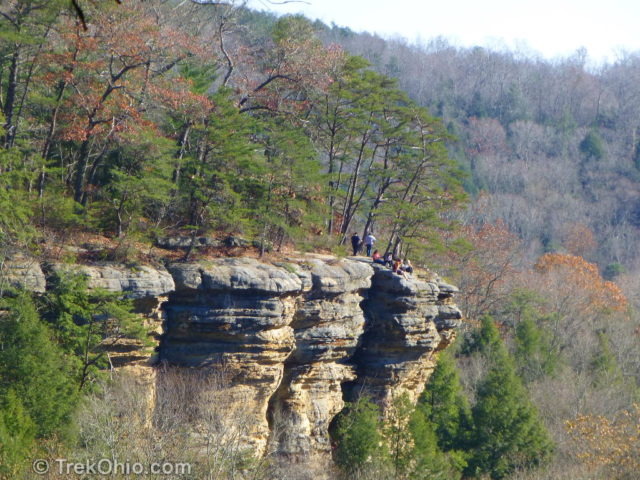 9) This preserve features a large stone arch. Name the preserve.
10) This location overlooks Crane Hollow. What is the name of this landmark?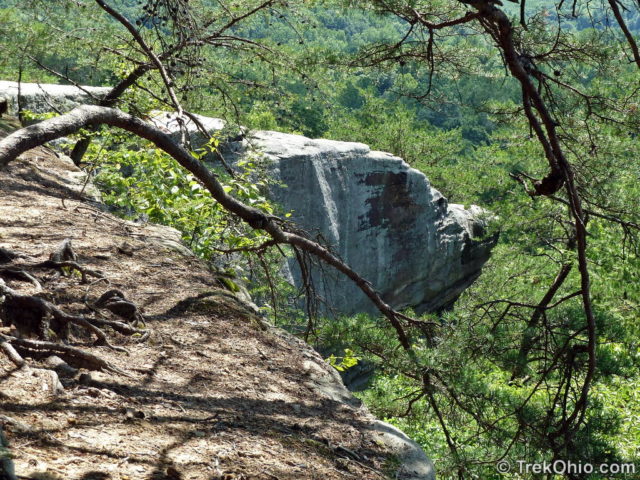 Bonus Question The section of the Buckeye Trail between Old Man's Cave and Ash Cave is named for this woman. She was the first woman to solo hike the Appalachian Trail at age 67. She helped found the Buckeye Trail Association and the Annual Hocking Hills Winter Hike.
Scoring
Give yourself a point for each question you answered correctly.
Score: 10-11

Excellent! You spend a lot of time hiking in the Hocking Hills and/or work for ODNR.

Score: 6-9

Good! You certainly know your Hocking Hills landmarks.

Score: 0-5

You need to spend more time in the Hocking Hills. See our Overview of Hiking Trails in the Hocking Hills for a list of interesting places to hike.
So, how did you score? Anyone interested in a another quiz: "Hocking Hills IQ Quiz: Level 2"?
More on the Hocking Hills
© Deborah Platt, Robert Platt and TrekOhio.com 2012 to 2021