Ash Cave is another popular attraction in Hocking Hills State Park.  It is accessible by car on SR 56, a short drive from Old Man's Cave and Cedar Falls.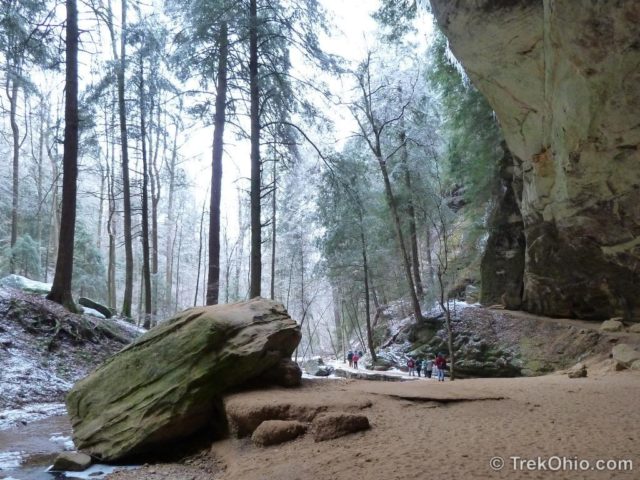 Ash Cave is Ohio's largest recess cavern.  It is at the end of a roughly U-shaped valley surrounded by cliff walls.  High above the recess cave a waterfall spills into a stream that traverses the valley floor.
There is a small parking area at the entrance to the short trail that leads to Ash Cave.  Additional parking is just across the street. Amenities include rest facilities and picnic tables.
Ash Cave is easily accessible via a relatively flat path from the parking area.  For hikers, a set of wooden stairs to the right of the cave lead up to the top of the cliff to a familiar blue blazed trail that is part of the buckeye trail.  The trail follows the creek that feeds to Ash Cave waterfall for 3 miles to Cedar Falls.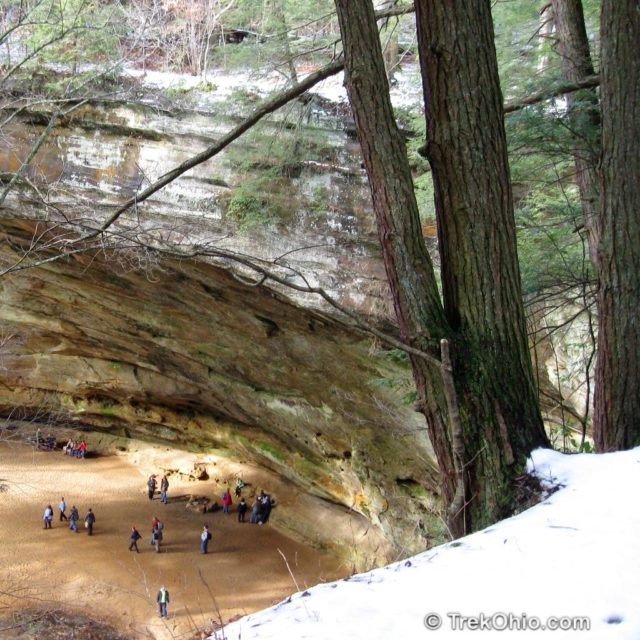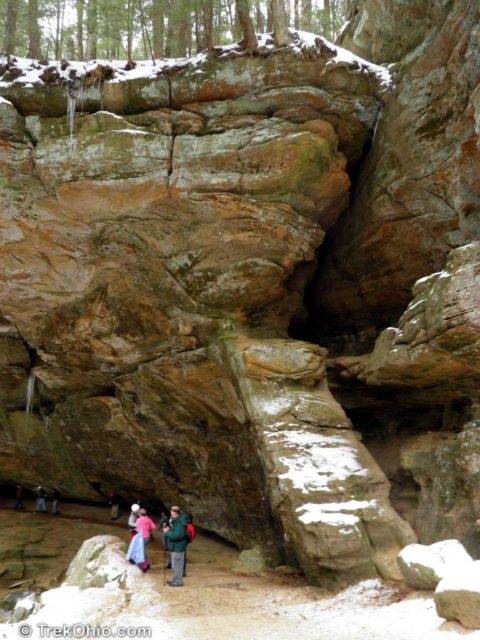 In the winter time, the falls often produces enormous icicles above the cave mouth, and an ice formation at the base of the cave that resembles an upside down snow cone. The ice in the snow cone frequently exhibits a bluish cast.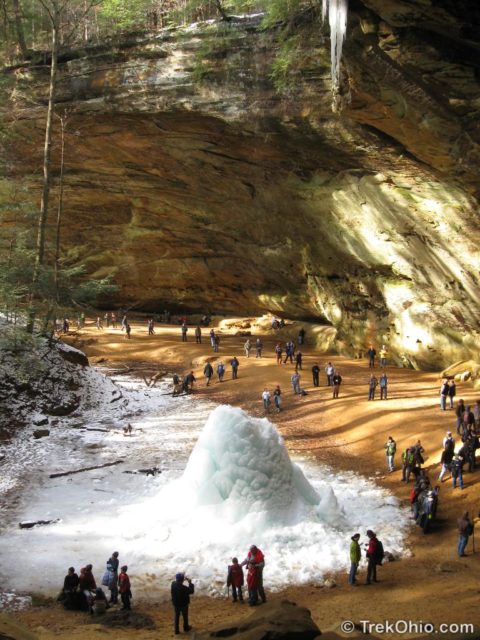 The annual Hocking Winter Hike ends at Ash Cave.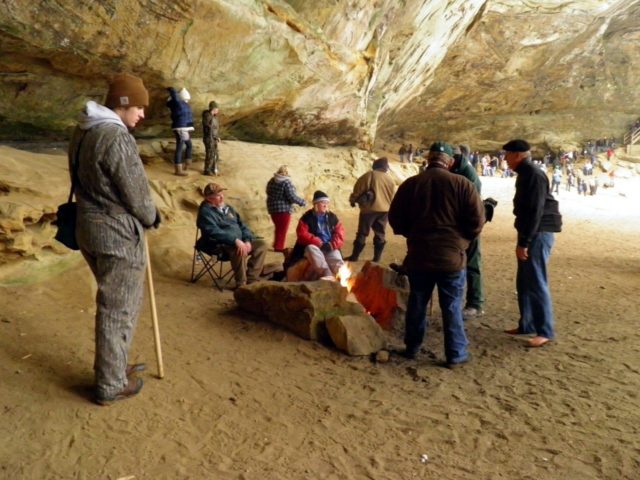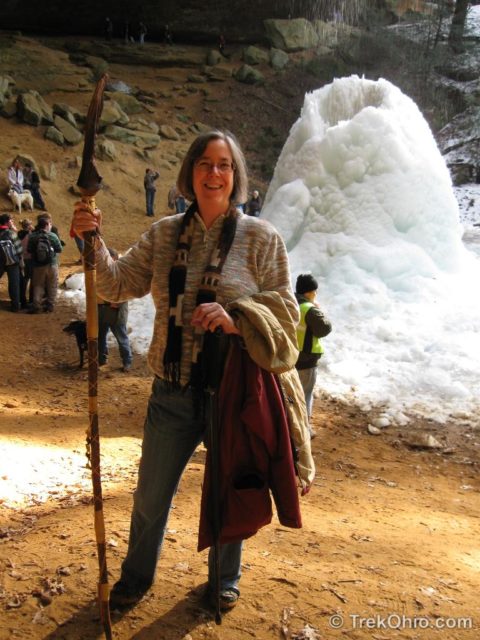 As you leave the recess cave and head toward the parking lot, there are some interesting cliffs on the way out.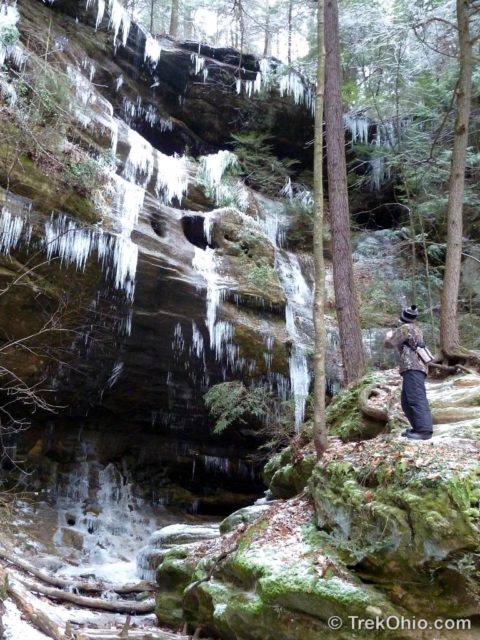 Additional Information
Location
Directions: Ash Cave is off of OH-56, just west of the intersection of OH-374 and OH-56
GPS Coordinates: 39.395612, -82.5451538
Google Maps: View on map or get directions
More on Hocking Hills State Park
© Deborah Platt, Robert Platt and TrekOhio.com 2012 to 2021