We participated in the 51st Annual Hocking Hills Winter Hike on Saturday. This was our seventh time participating in this winter hike that runs from Old Man's Cave to Rose Lake, Cedar Falls, and ends at Ash Cave for a total distance of 6.5 miles. A bus returns participants to the starting point.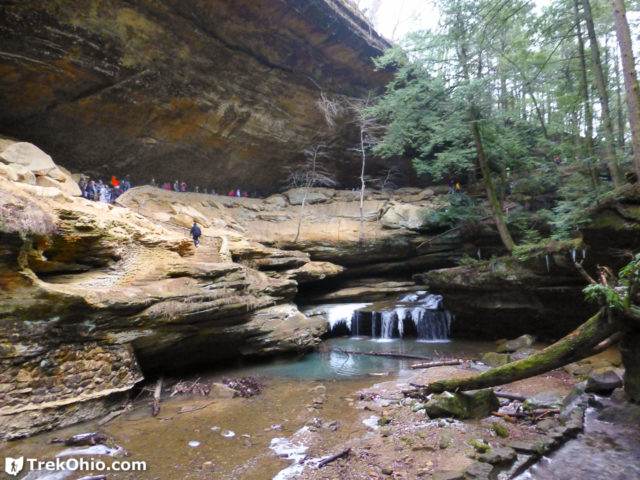 The weather for the hike, like most of this winter, was warmer than usual. There were some small patches of snow here and there, and small icicles. But the temperature was above freezing and there was quite a bit of mud on the trails. Skies were grey and overcast with an occasional very light drizzle. As we approached our car after the hike, the temperature had dropped to the point that it was snowing.
The grey skies and mud did not affect turnout or spirits. As usual we arrived early, but there was such a large turnout that the main parking lot at Old Man's Cave was already full; we were redirected toward the parking lot at the dining lodge. Buses ferried people to the starting point for the hike.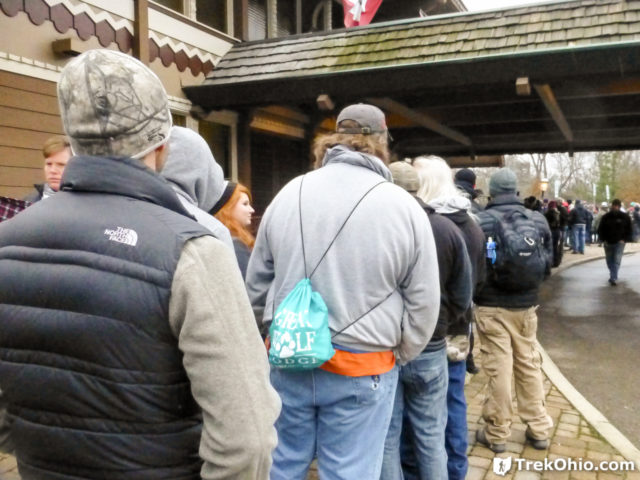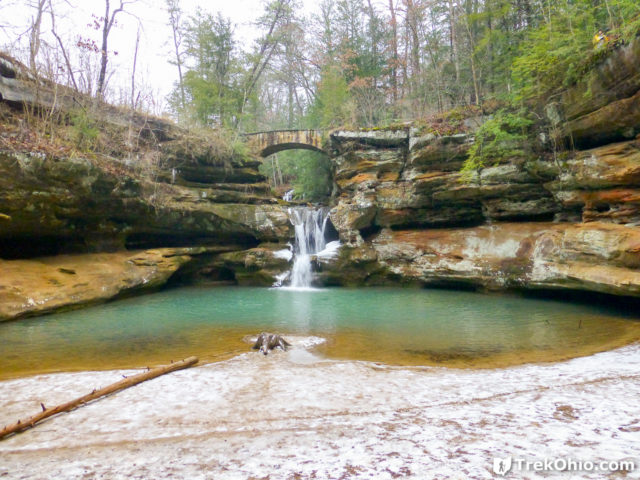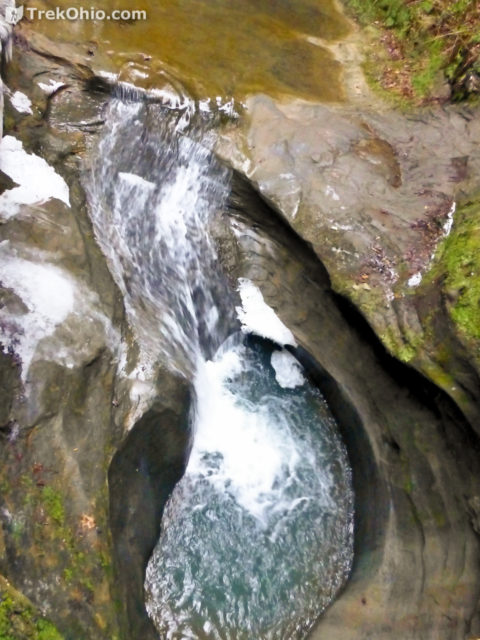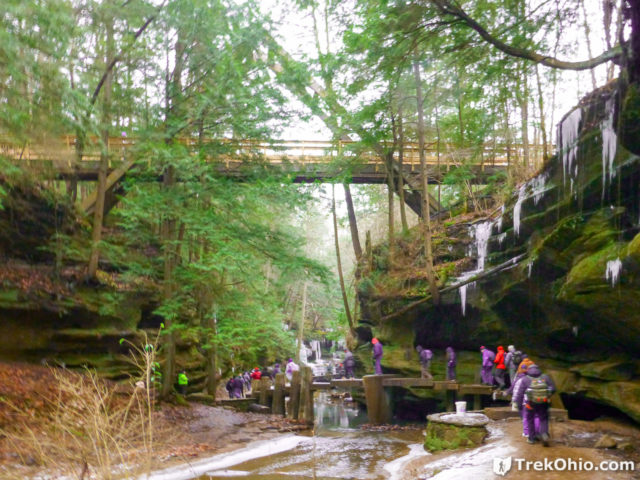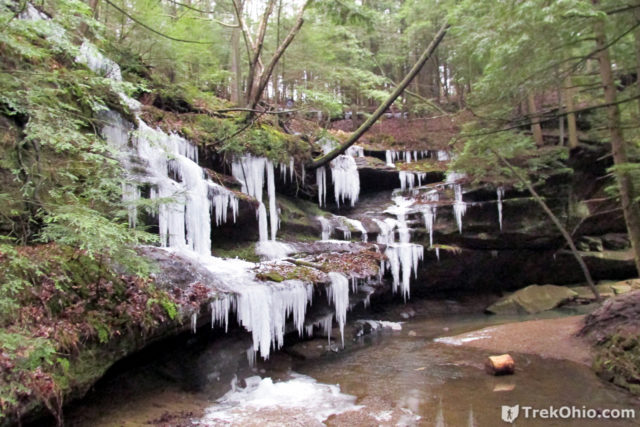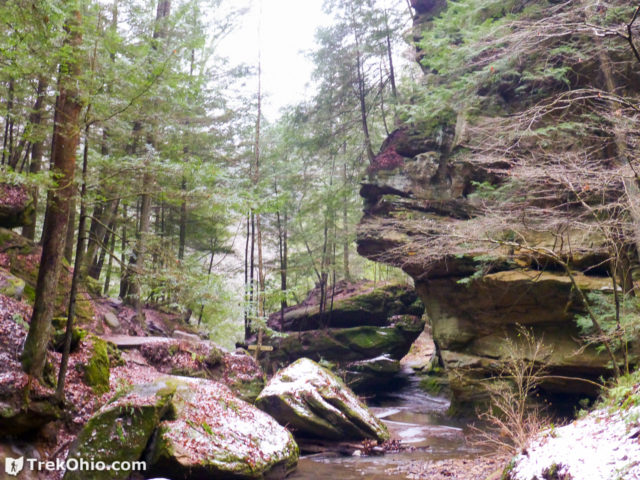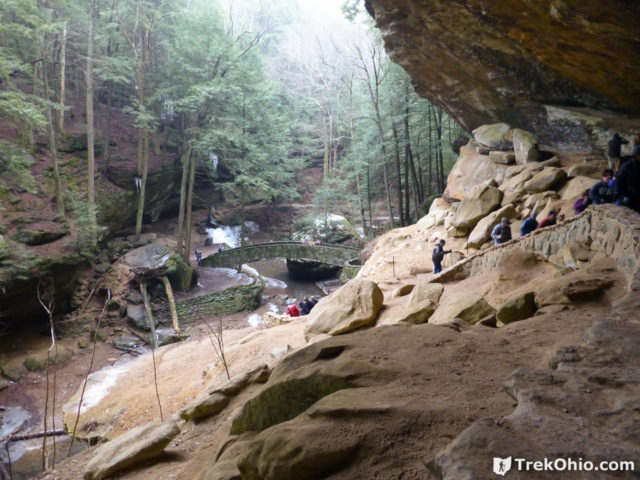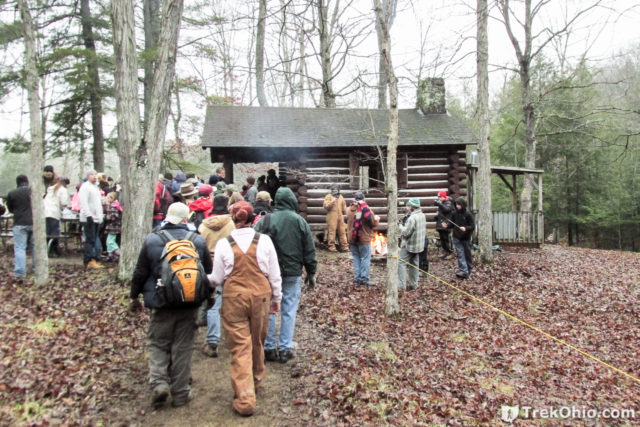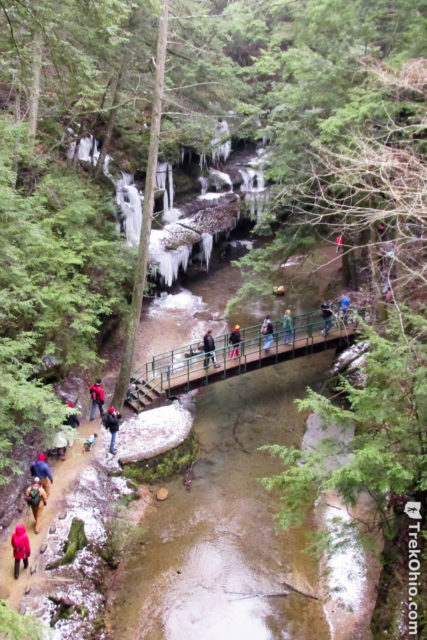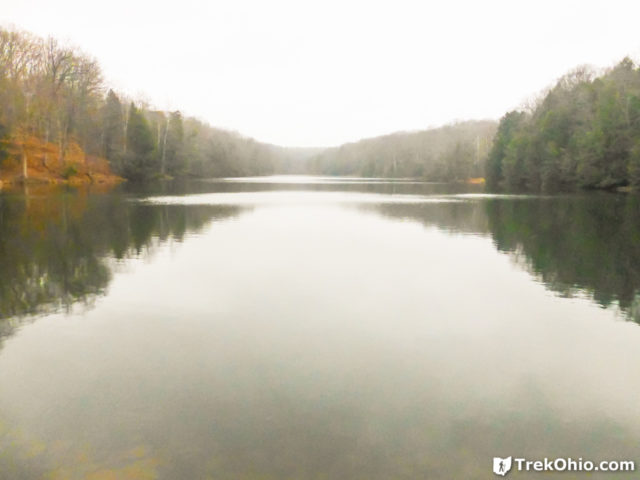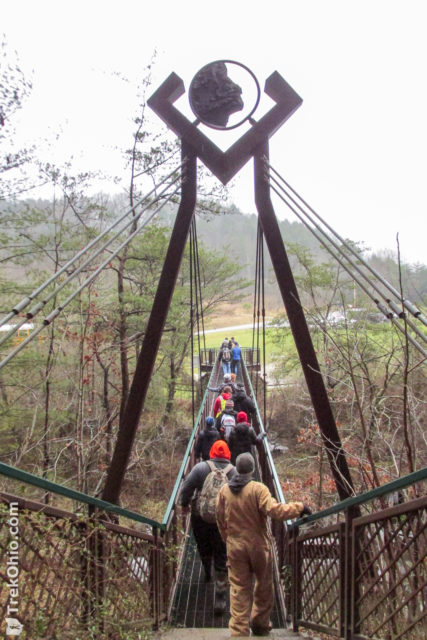 The midway point at Cedar Falls was both crowded and festive. The Logan Kiwanis Club served their classic navy bean soup, corn bread, and hot chocolate.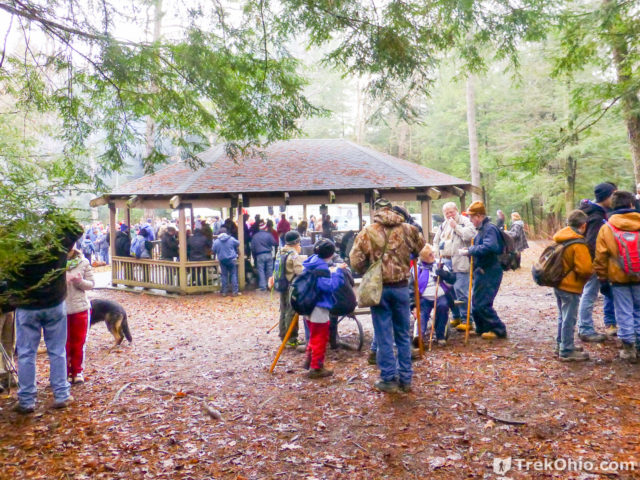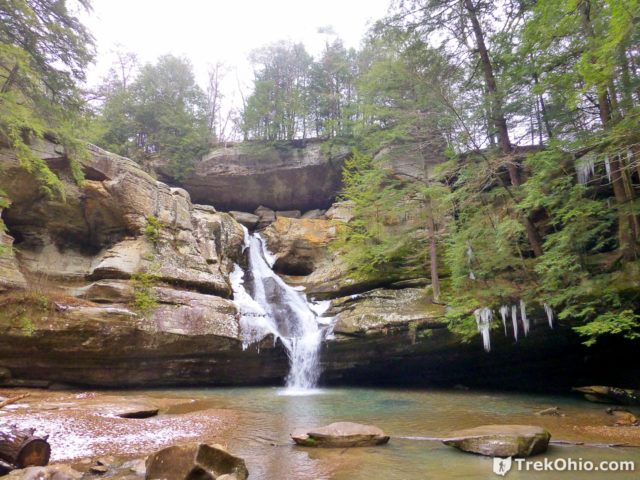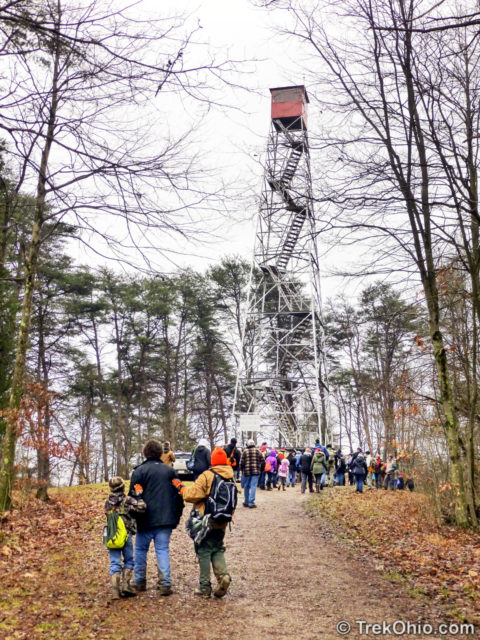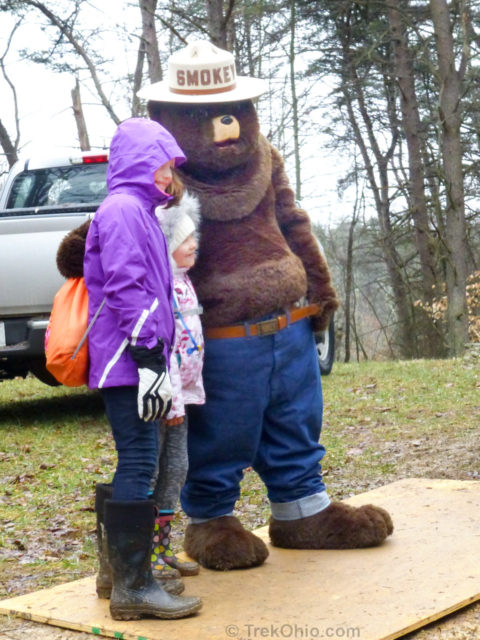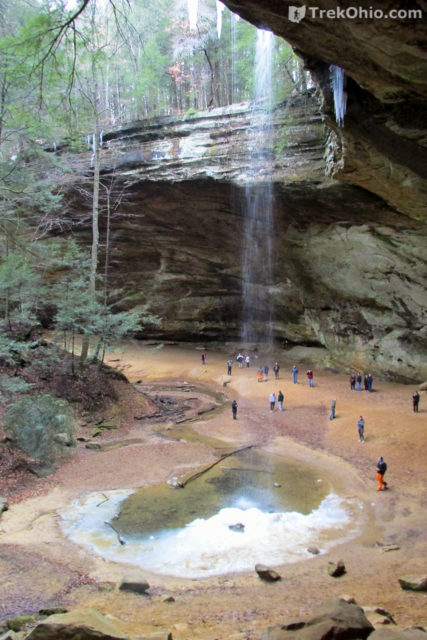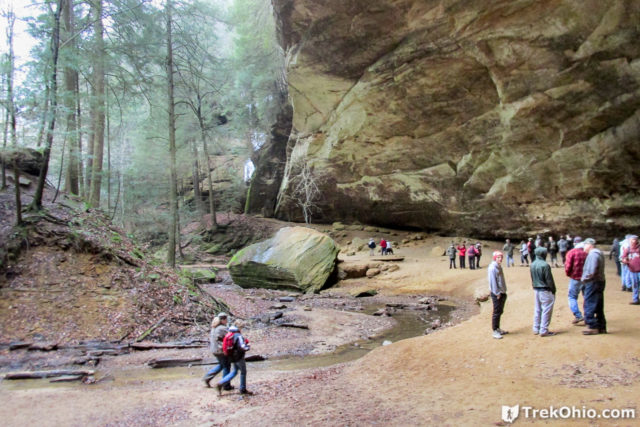 We spoke to some staff members of the Ohio Department of Natural Resources (ODNR); they estimated attendance at over 5,000 hikers. Trail improvements were evident. At Old Man's Cave, stone steps that had been carved decades before had become severely eroded. We were pleased to see that ODNR had filled the eroded steps with concrete which made descending them much easier. Once again our thanks to the staff of ODNR and the many volunteers that worked hard to make this year's hike a success.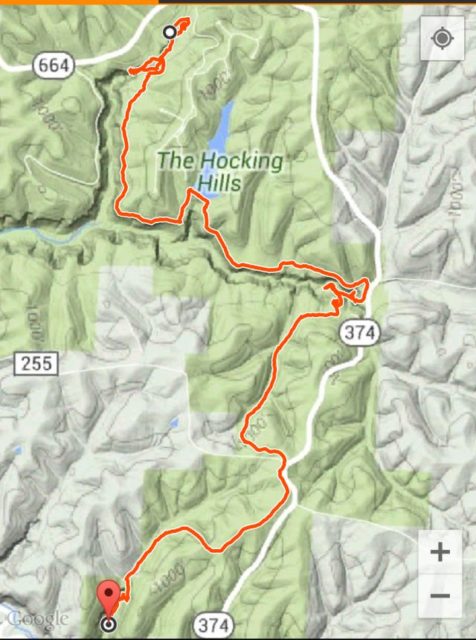 Additional information
Hocking Hills Winter Hike from Other Years
© Deborah Platt, Robert Platt and TrekOhio.com 2012 to 2021