On the occasion of its fiftieth anniversary, the Annual Hocking Hills Winter Hike set an attendance record with over 5300 people attending. Five hundred lucky people received a commemorative hiking stick. Bob and I just hiked the Old Man's Cave portion of the hike this year.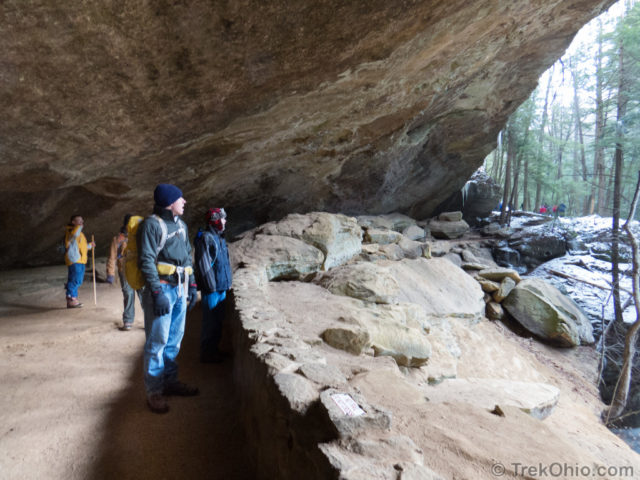 Officially the hike begins at 9 a.m., but many hikers arrive early.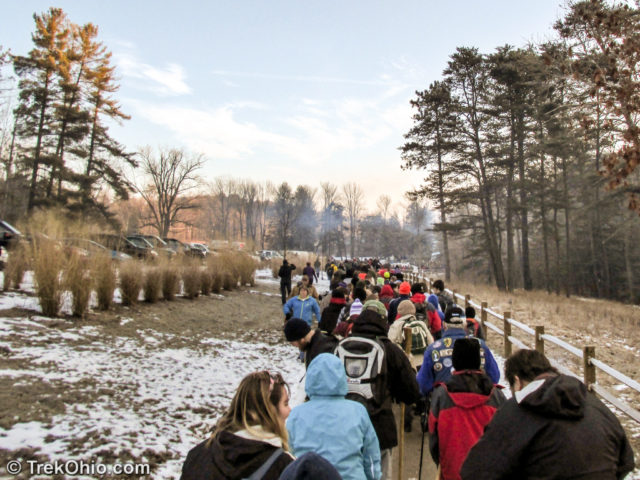 Staff members of the Ohio Department of Natural Resources (ODNR) were on hand to give 500 lucky individuals a commemorative hiking stick. There was a new kiosk at the beginning of the hike, plus a relatively new boardwalk at the trail head.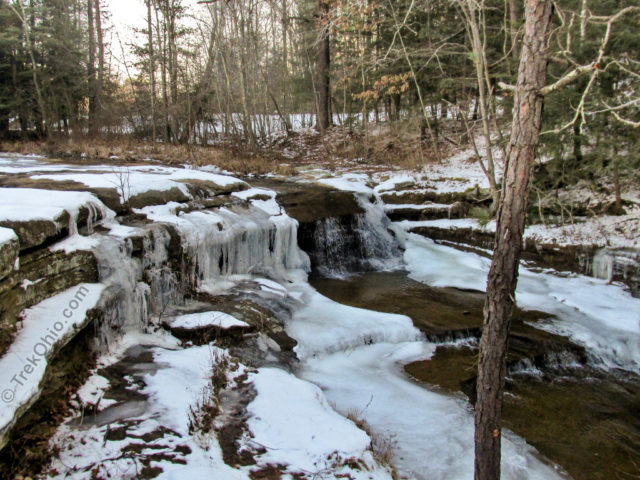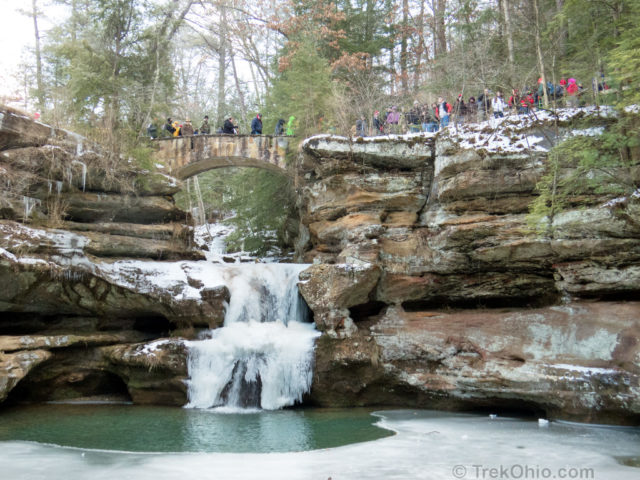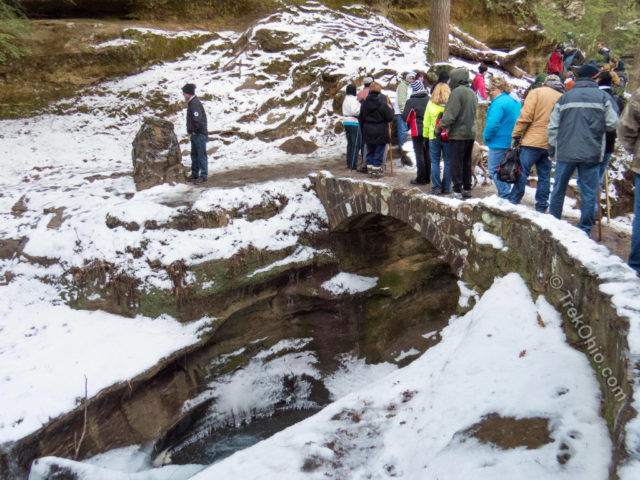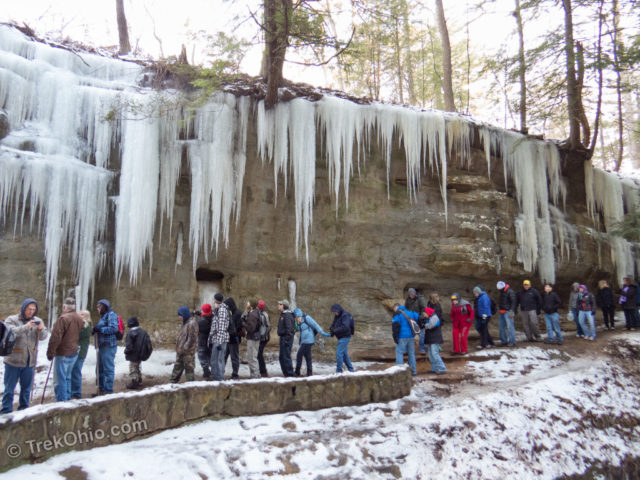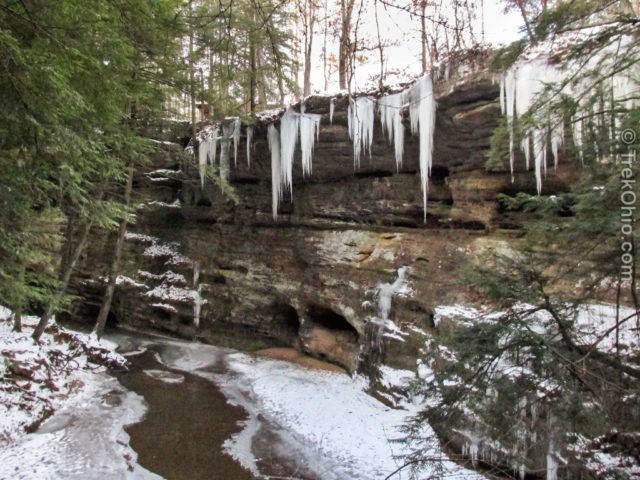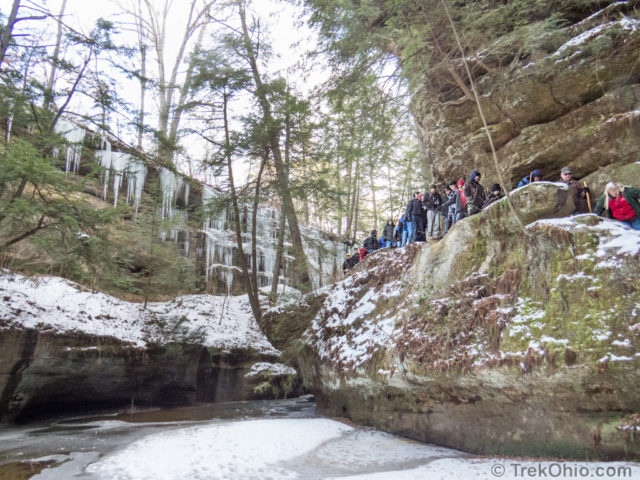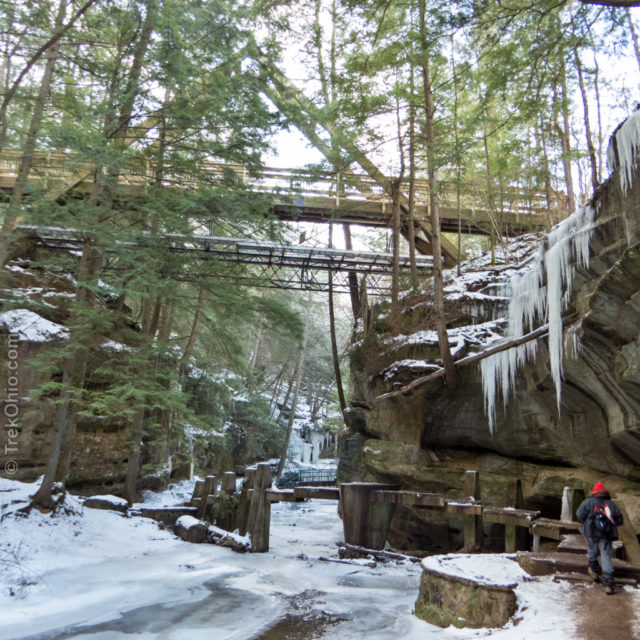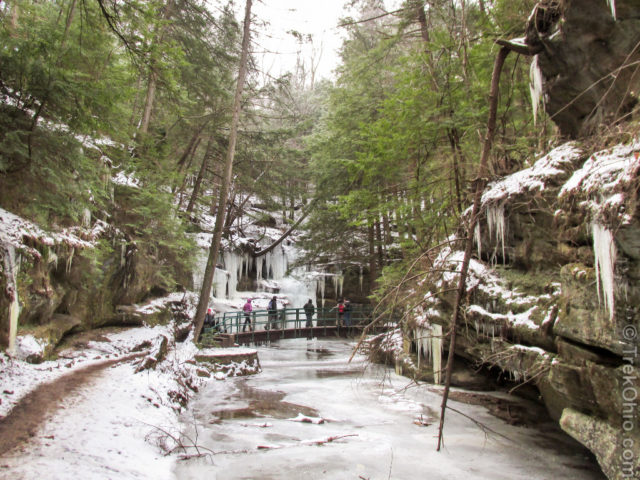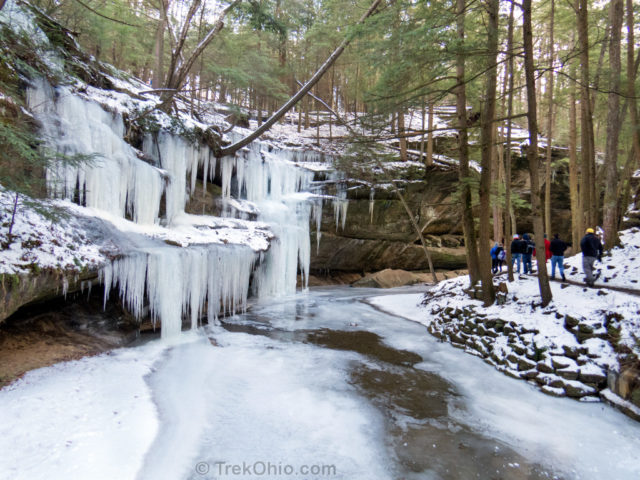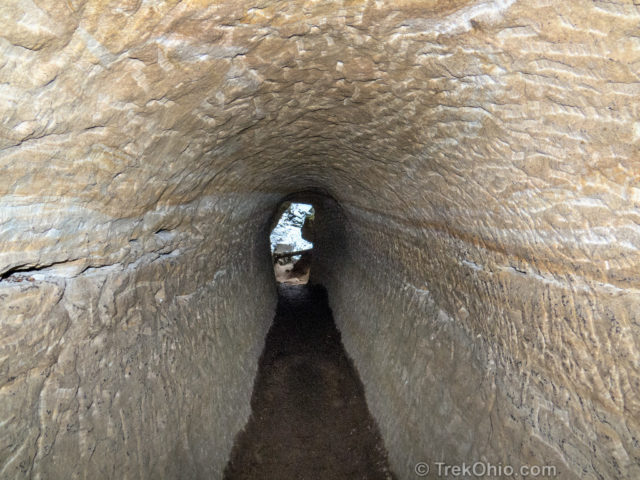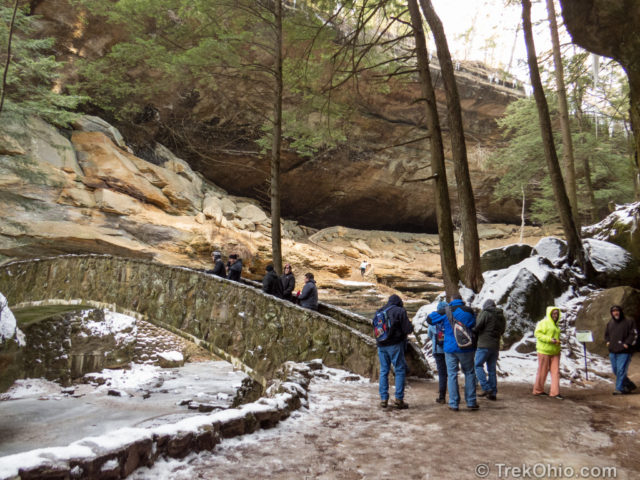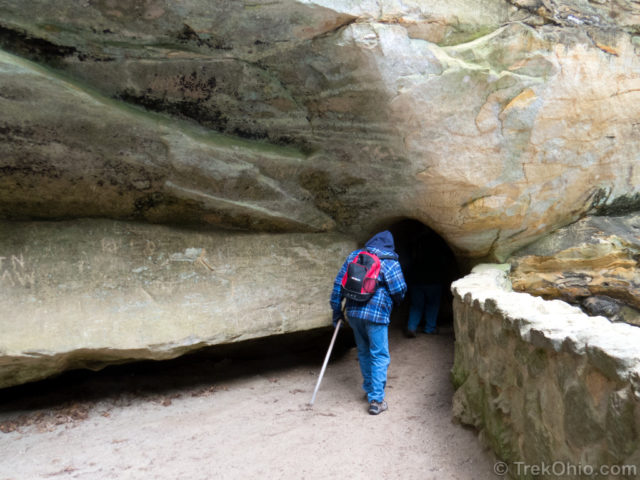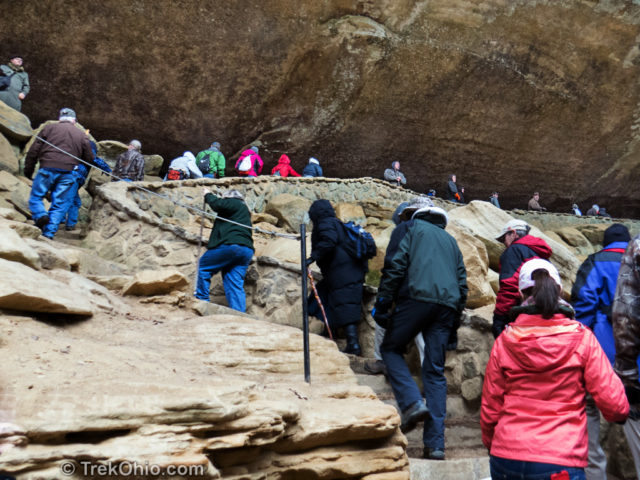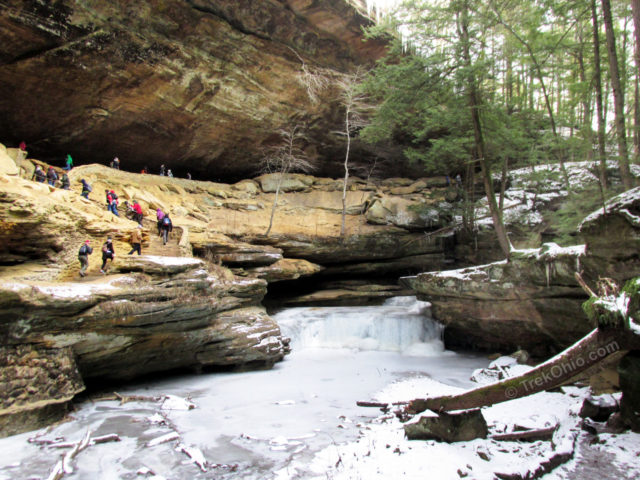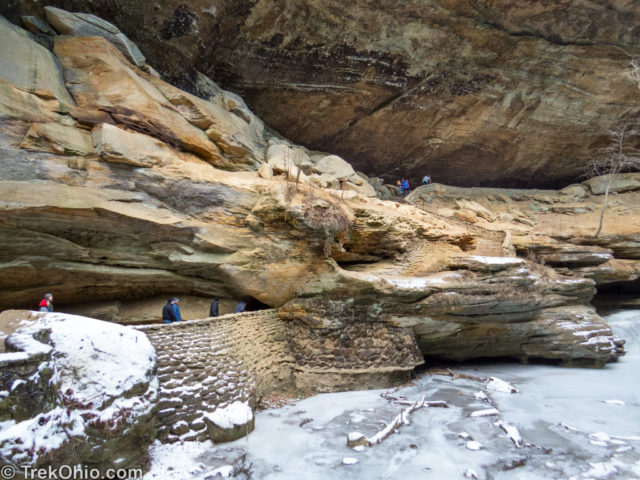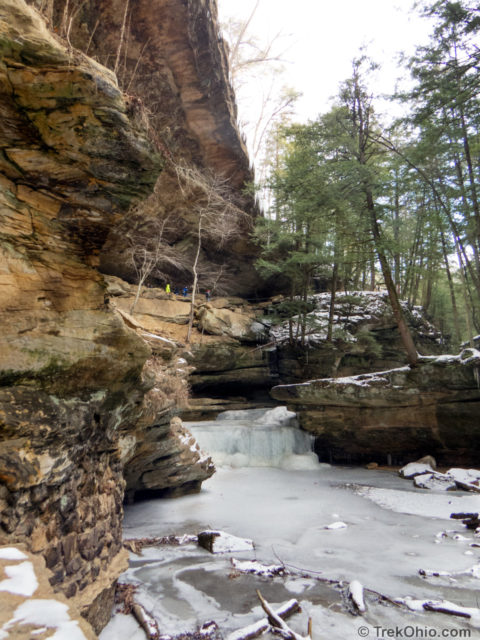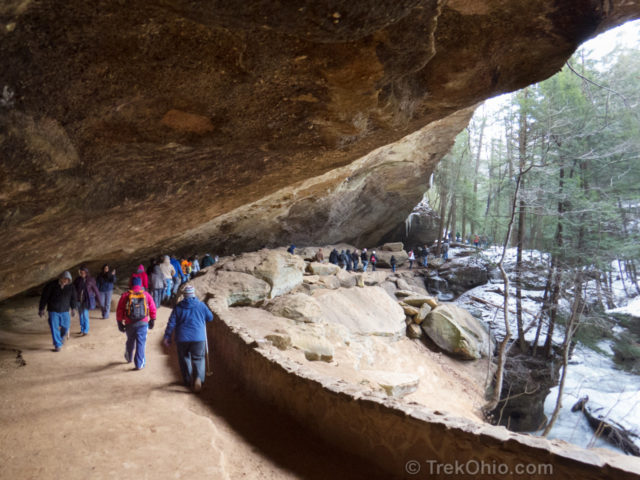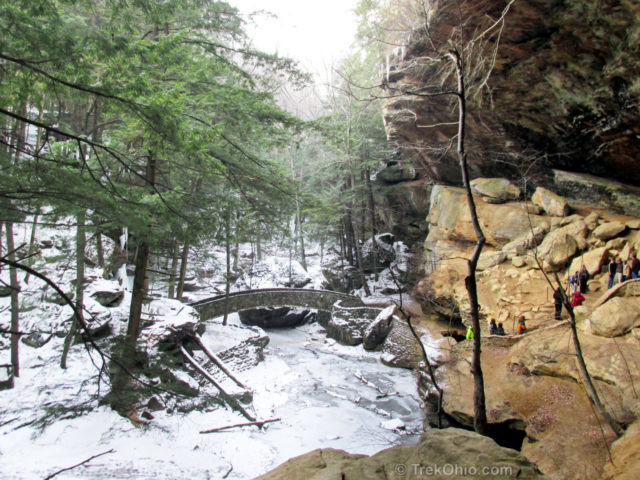 After climbing back up to the rim, Bob and I ended our hike. During the Annual Hikes that we've attended previously, we always did the entire hike. However in this case I had just started taking blood pressure medicine, and I was having some difficulties that I believe were associated with that. Bummer. Anyway it was great getting out and seeing Old Man's Cave. If you'd like to see what the rest of the hike is like, check out our report on one of the hikes from other years.
The Annual Hocking Hills Winter Hike for Other Years
Additional information
© Deborah Platt, Robert Platt and TrekOhio.com 2012 to 2021