We participated in the 48th Annual Hocking Hills Winter Hike today. This was our fourth time doing this winter hike which runs from Old Man's Cave to Cedar Falls and on to Ash Cave, a distance of approximately 6 miles.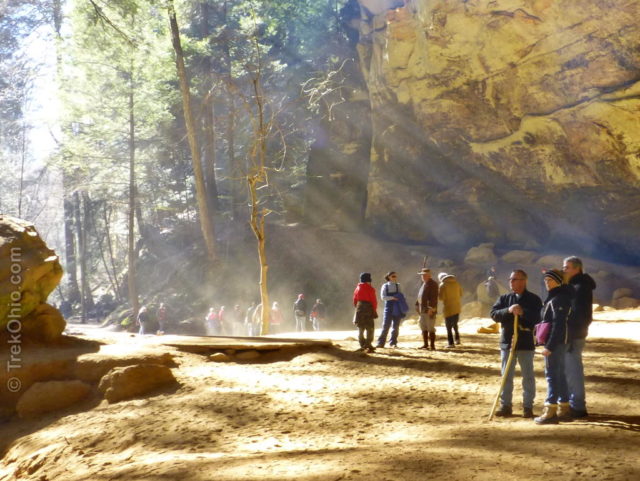 By the end of the hike, temperatures reached the mid-40's (7° C) with sunny, blue skies. The only thing missing from this year's winter hike was winter! A few small patches of snow and a few small icicles were the only real signs of winter. However, there was plenty of water in local streams, resulting in splendid waterfalls – particularly so at Ash Cave. And the turn-out was very strong for the hike.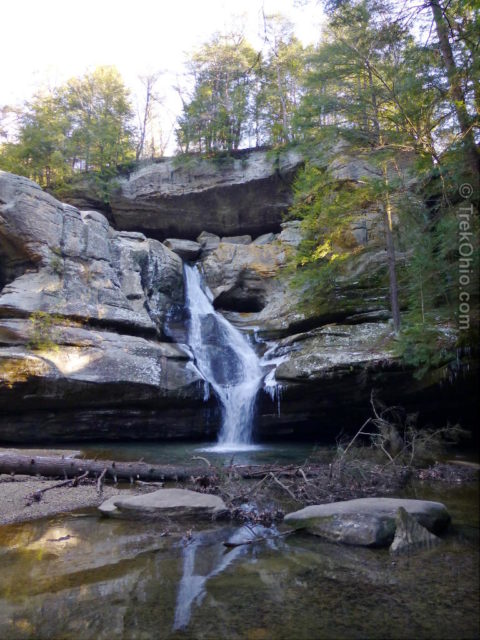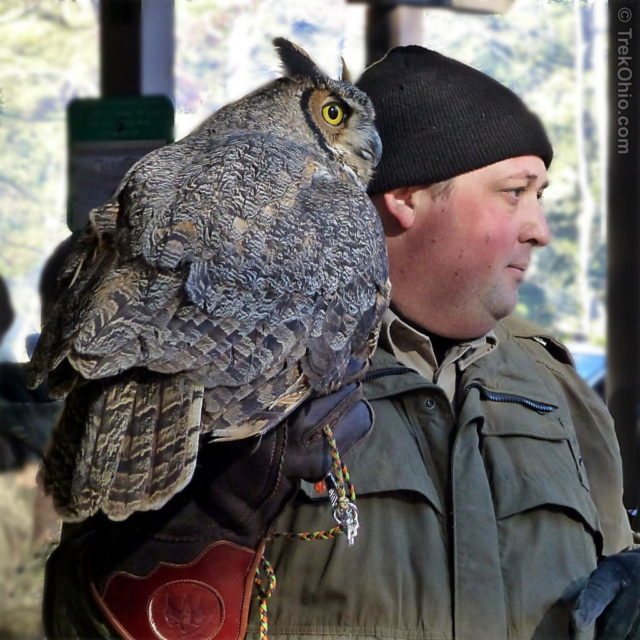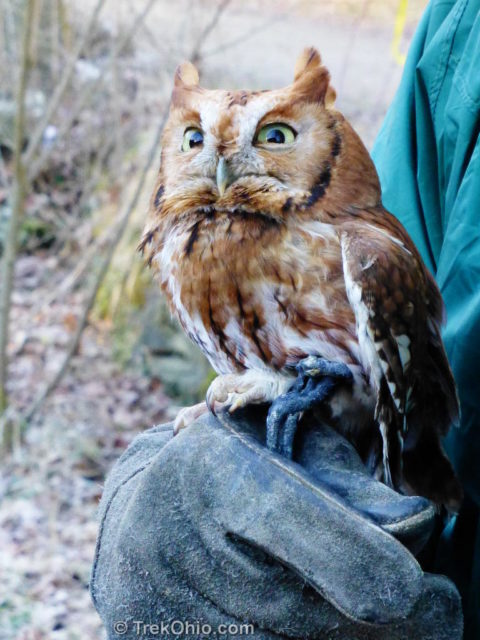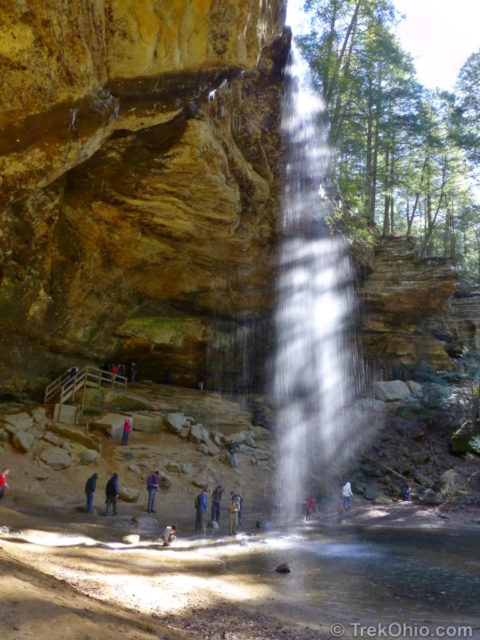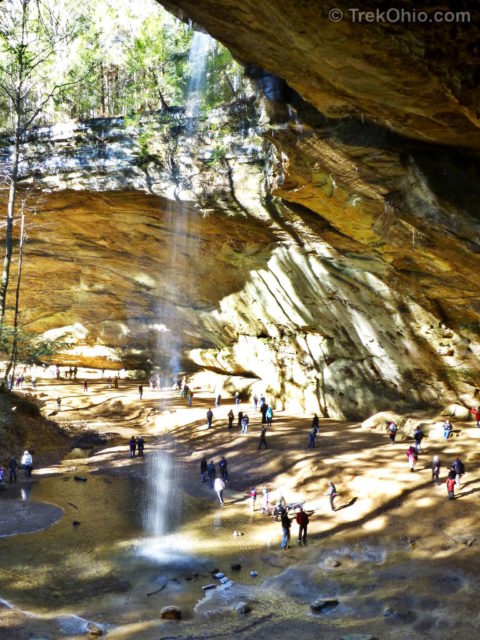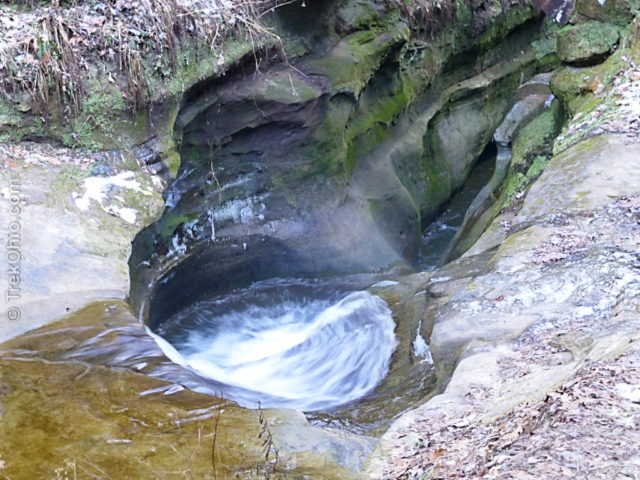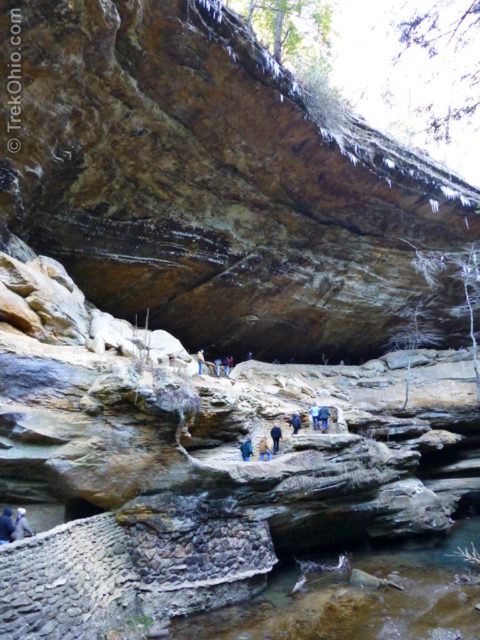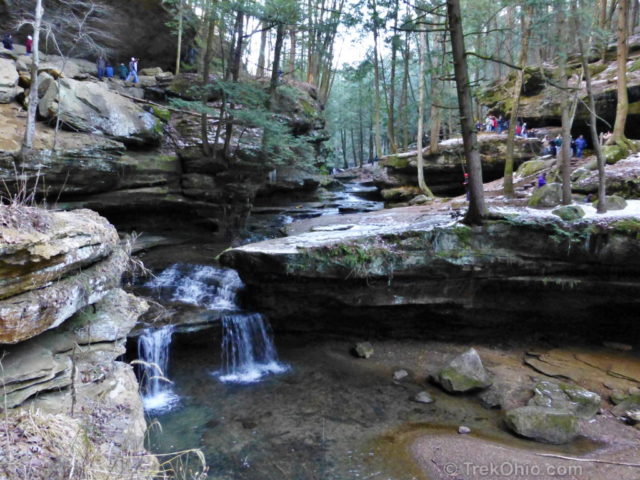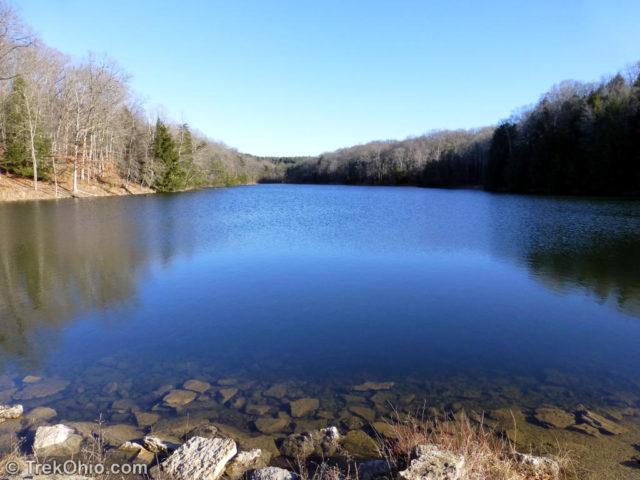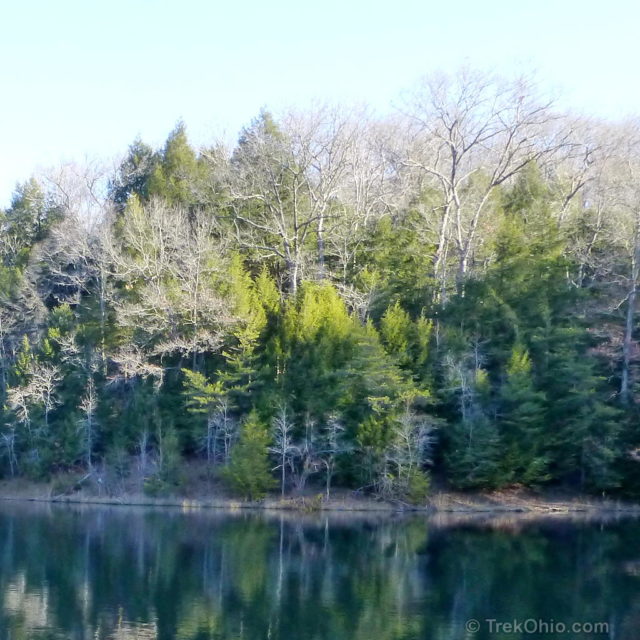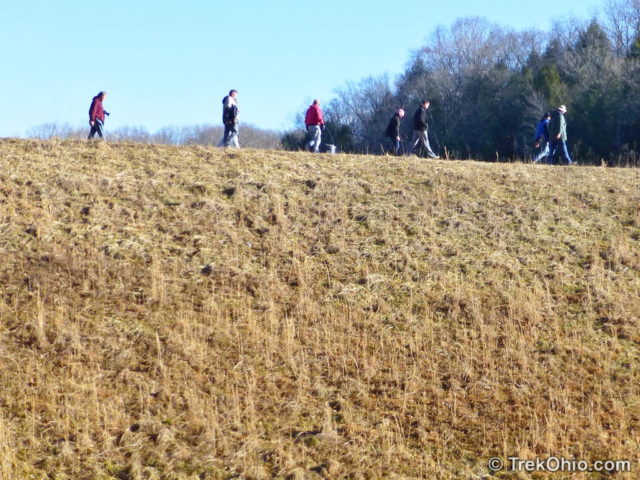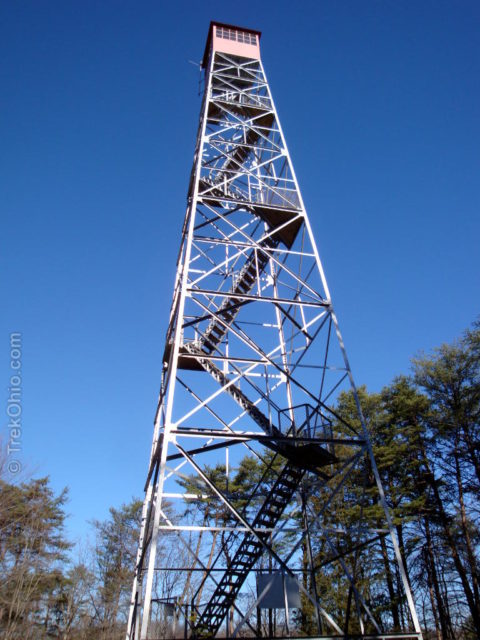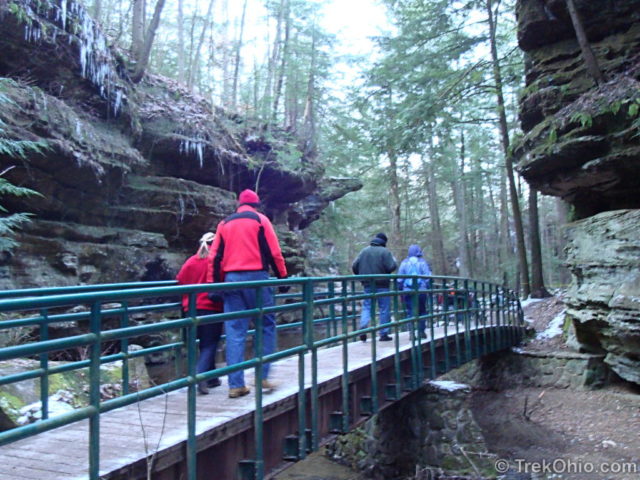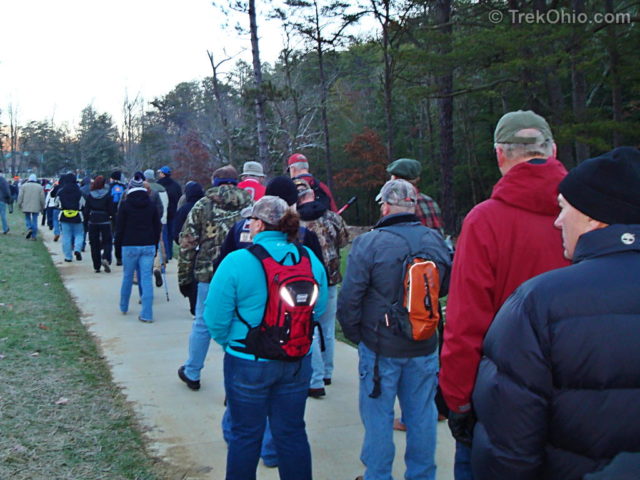 I'd like to close by thanking the many volunteers and state officials who make the annual winter hike in the Hocking Hills such a success.
Update: Ohio State Park Naturalist, Erin Shaw, has reported on Facebook that 4,308 people participated in the hike this year. Attendance was depressed last year due to a freezing rain the night before (2,265 participants). The turnout in 2010 was 5,417, making 2010 the record year.
Additional information
More on the Annual Hocking Hills Winter Hike
© Deborah Platt, Robert Platt and TrekOhio.com 2012 to 2021