We participated in the 49th Annual Hocking Hills Winter Hike yesterday. This was our fifth time participating in this winter hike that runs from Old Man's Cave to Rose Lake, Cedar Falls, and ends at Ash Cave for a total distance of 6 miles. A bus returns participants to the starting point.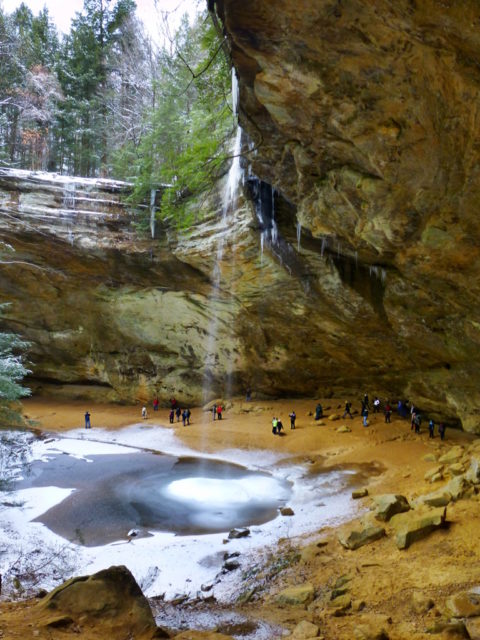 The weather for this hike was grey skies with snow flurries in the morning. Temperatures for nearby Logan, OH were as follows:
| | | |
| --- | --- | --- |
| 7 AM | 10 AM | 1 PM |
| 11° F (-12° C) | 15° F (-9° C) | 19° F (-7° C) |
Over 3,000 people participated in this year's hike. Turn-out was down from prior years, perhaps some people were put off by the low temperatures. Nevertheless Hocking State Park was decked out with a festive blanket of snow, many decorative icicles, and ice crusted waterfalls.
Near the beginning of the hike an ODNR naturalist introduced hikers to the screech-owl below. The following photos are in the order in which they were seen during the hike.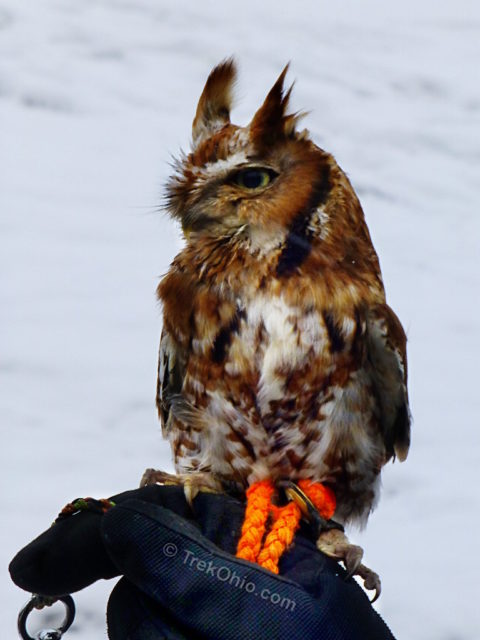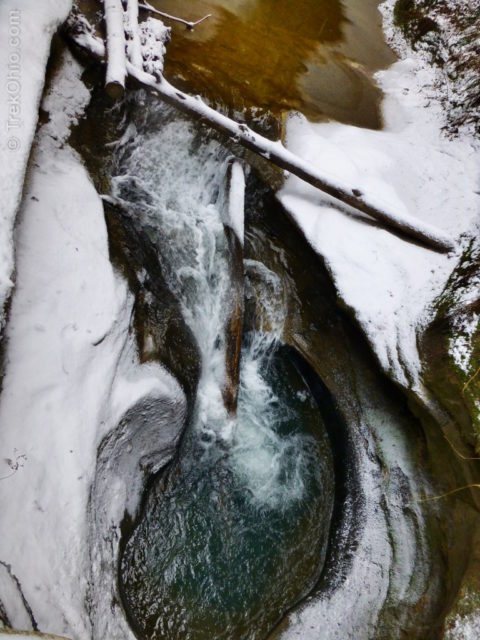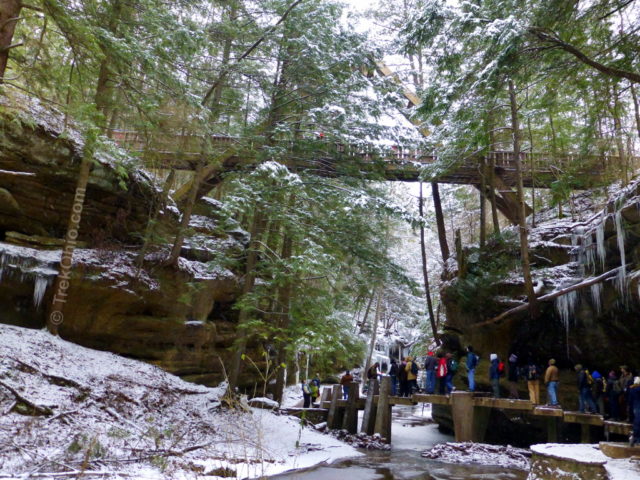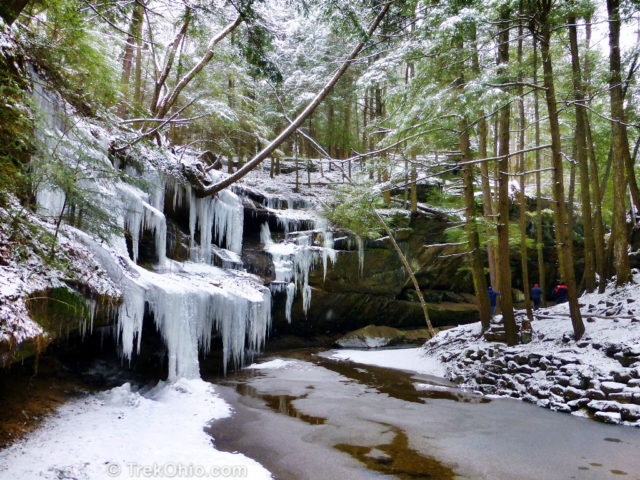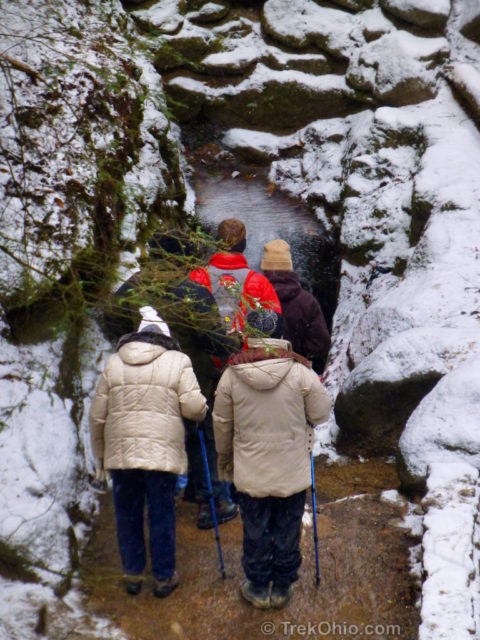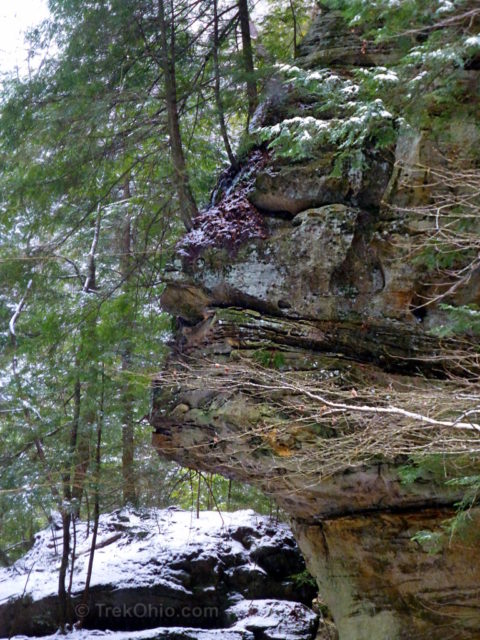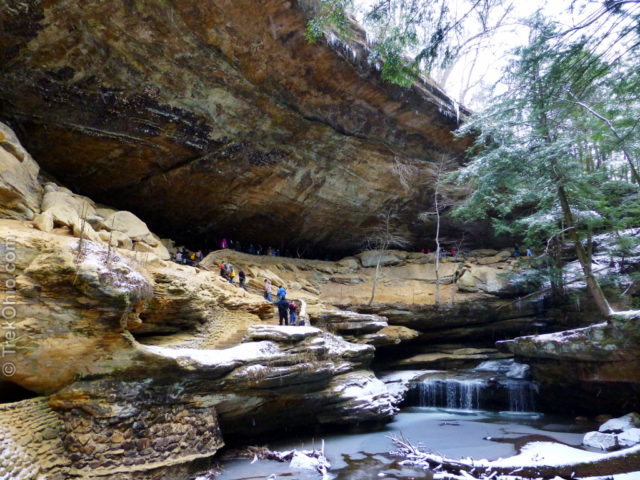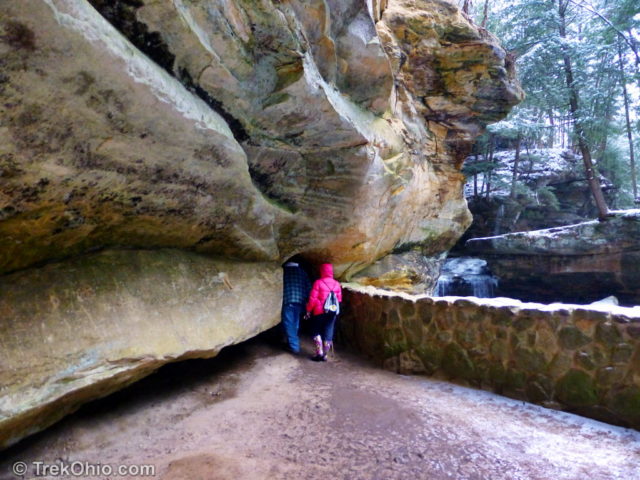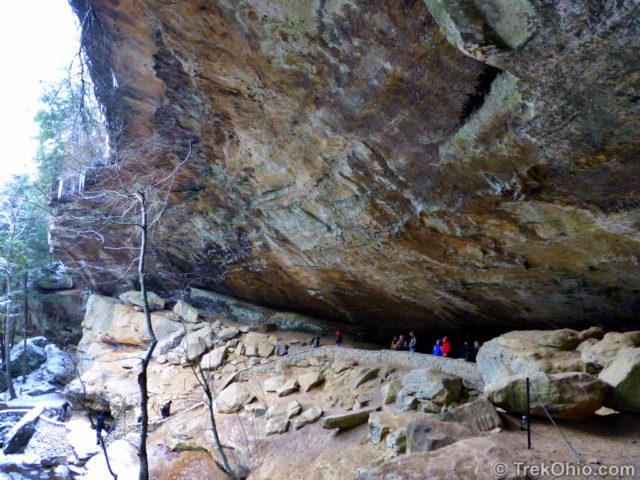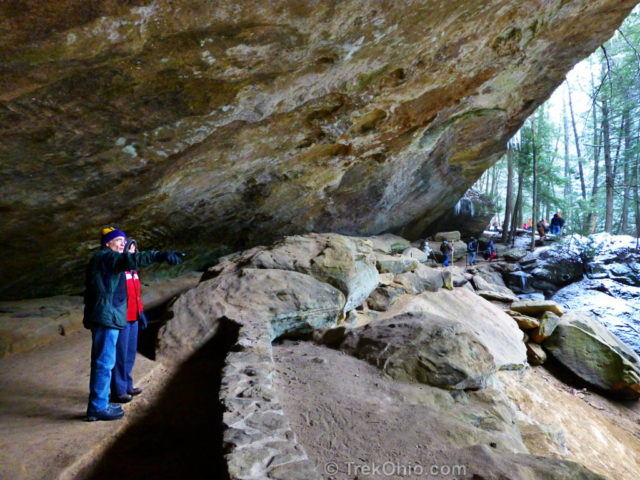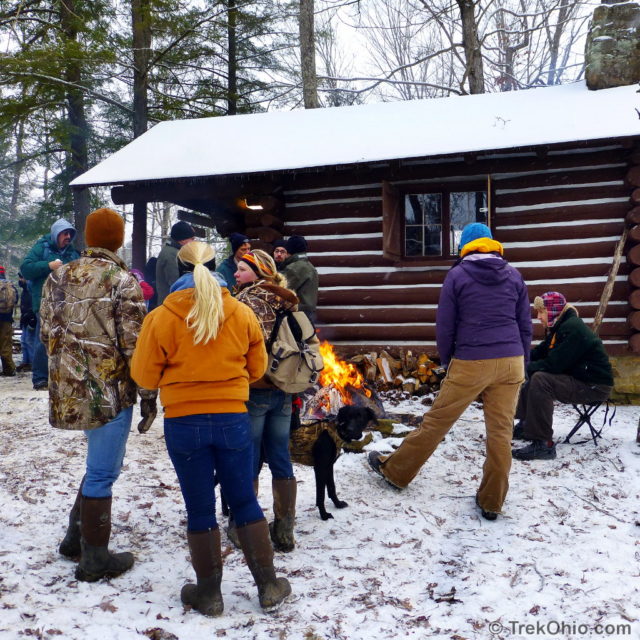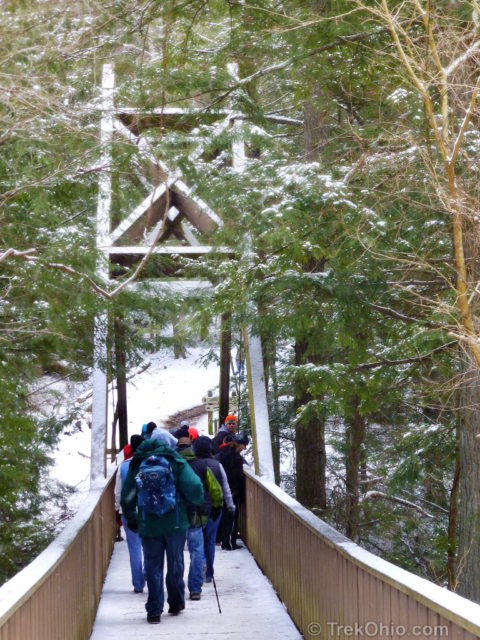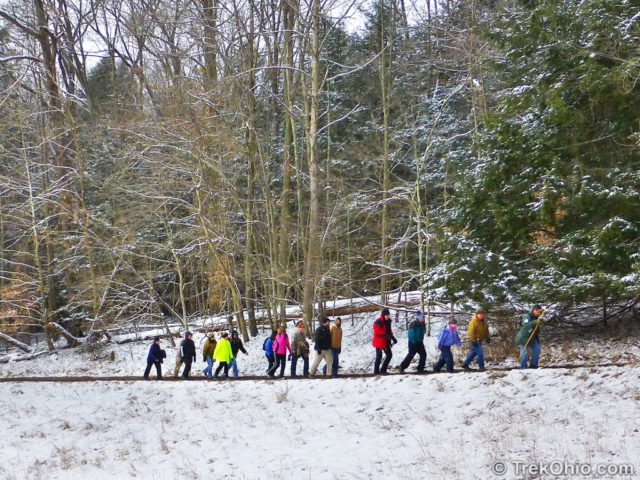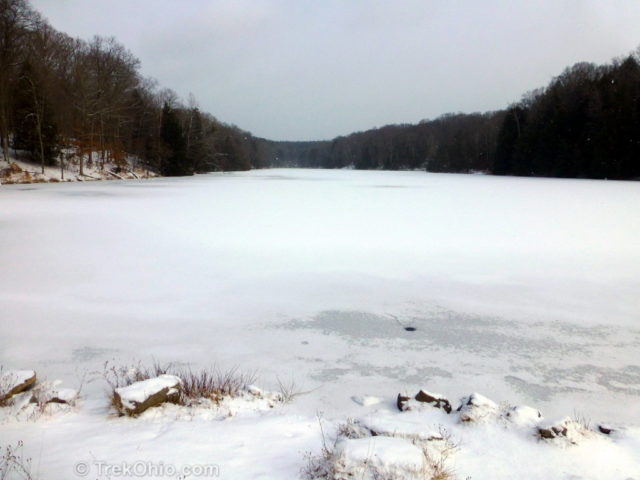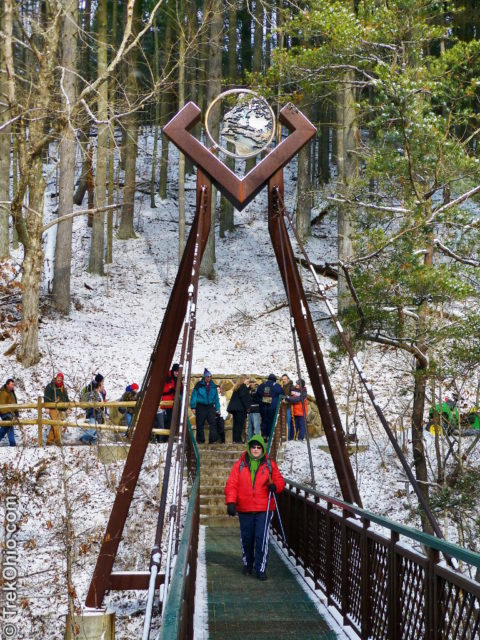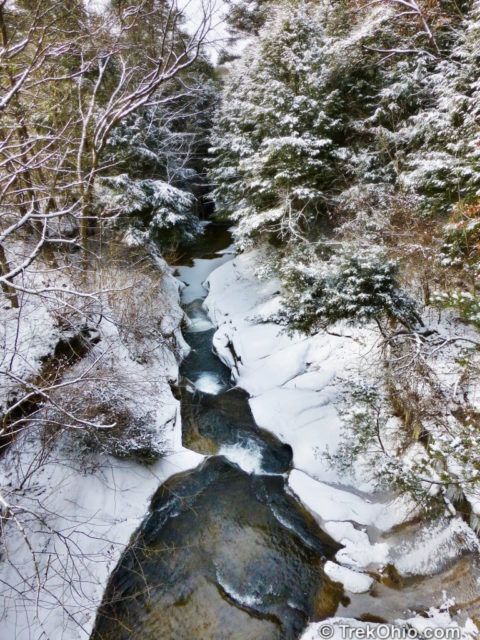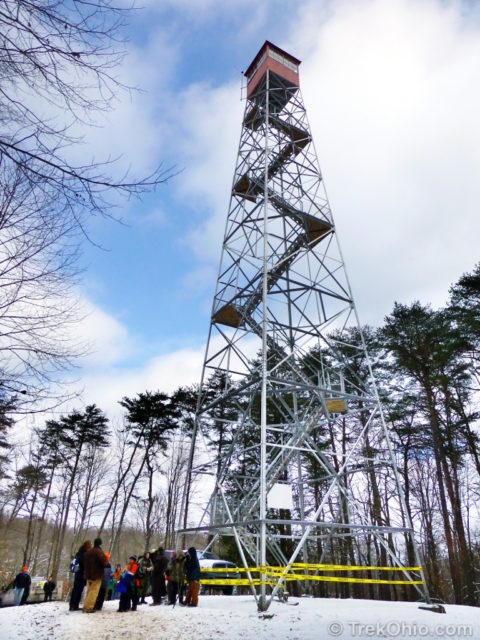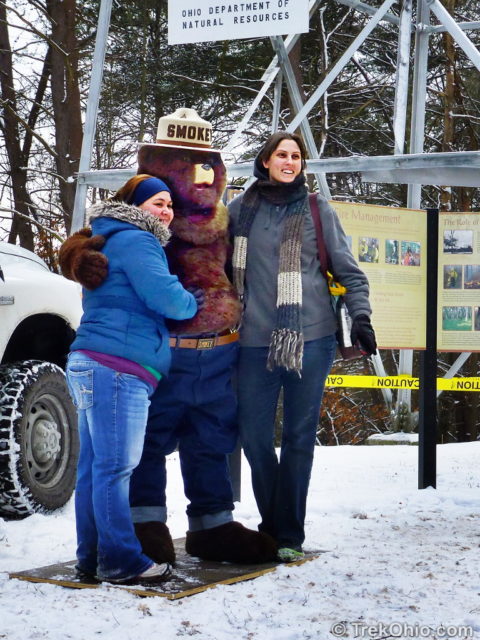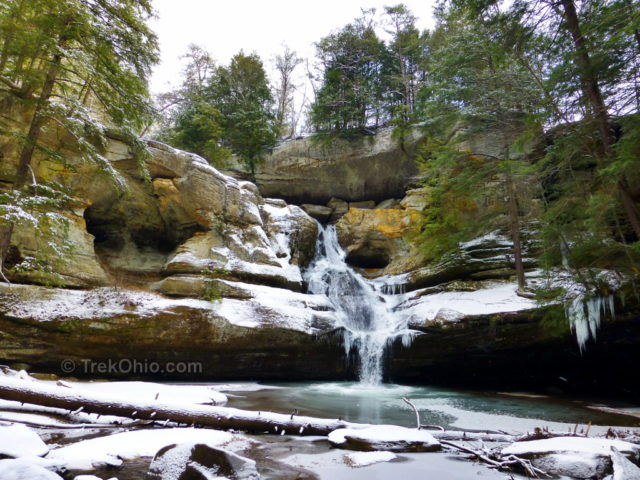 As usual, the half-way point at Cedar Falls featured corn bread and hot navy bean soup. The hardy hikers and their dogs (there were many dogs taking part this year) all seemed to be enjoying themselves.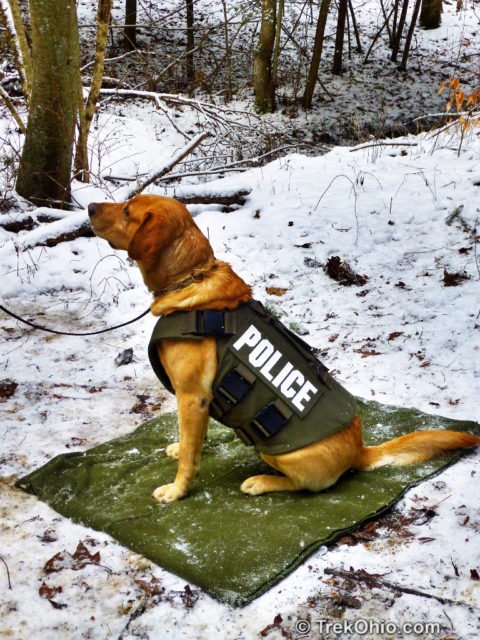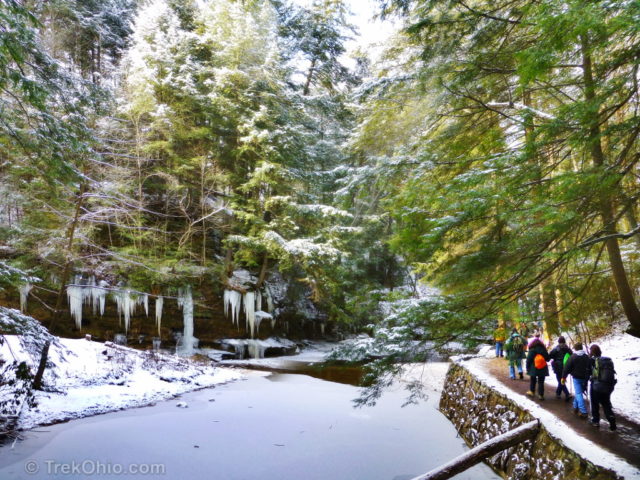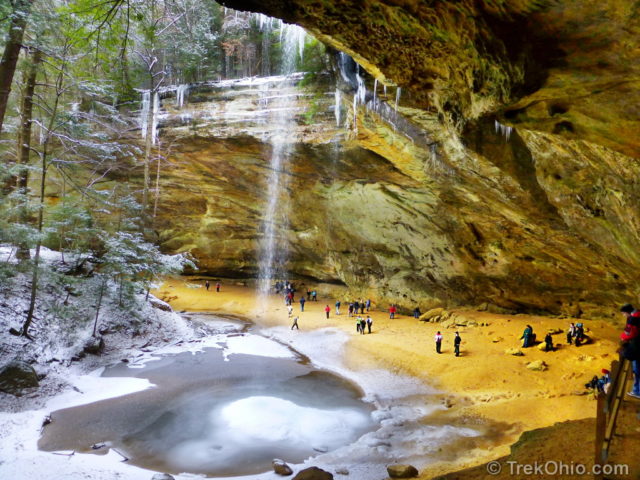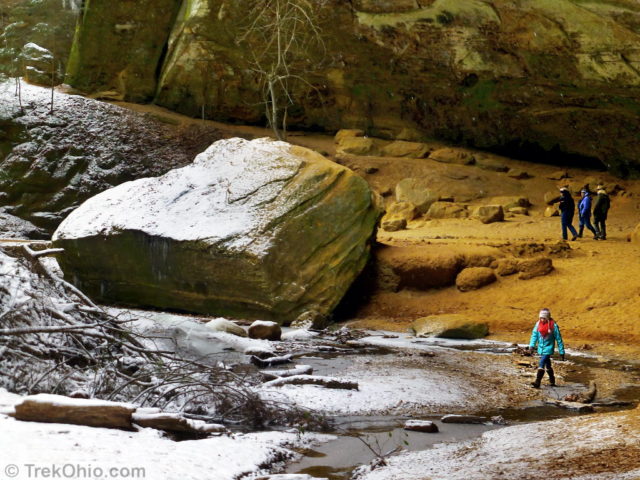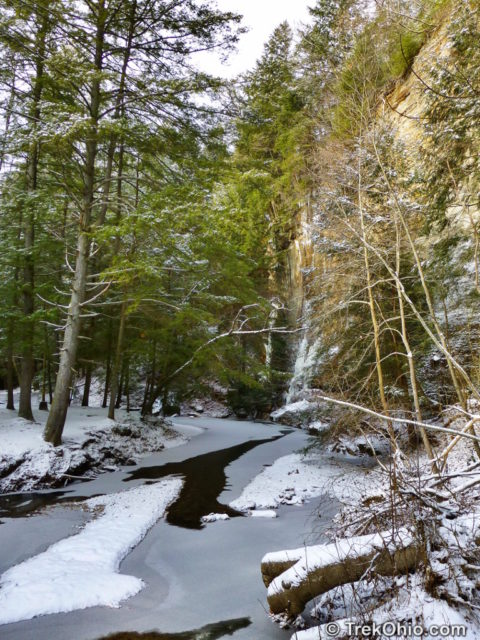 Once again our thanks to the staff of ODNR and the many volunteers that worked hard in cold conditions to make this year's hike a success.
Additional information
More on the Annual Hocking Hills Winter Hike
© Deborah Platt, Robert Platt and TrekOhio.com 2012 to 2021