Ramser Arboretum is a 680-acre arboretum in Knox County that is privately-owned, but open to the public (except during deer-gun season). It features more than five miles of hiking trails that may be used by cross country skiers during the winter.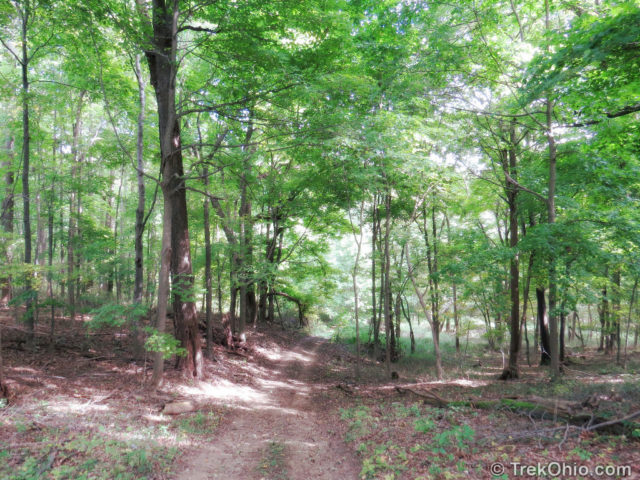 The entrance contains a gravel parking lot, picnic tables, a port-a-potty and a kiosk with information and post cards with a map of the trails. A relatively short drive from Columbus (30-40 minutes), Ramser is a nice spot for a walk in the woods. The paths are wide and well marked. The terrain features rolling hills, and it contains a number of habitats, such as forests, meadows, and wetland.
Ramser Arboretum owes its existence to Russell Ramser. Russell Ramser was a mechanical engineer and a retired Air Force Major. Upon retirement he purchased a cattle ranch in Knox County. He was extremely active in community affairs and ran a local manufacturing company and an energy company. He decided to convert his cattle ranch into a tree farm. He purchased adjacent land and planted over 150,000 hardwood trees. Major Ramser passed away in 1996. His legacy, Ramser Arboretum, is managed by his daughter Susan.
I visited the arboretum twice; once in September of 2013 and once in the May of 2014.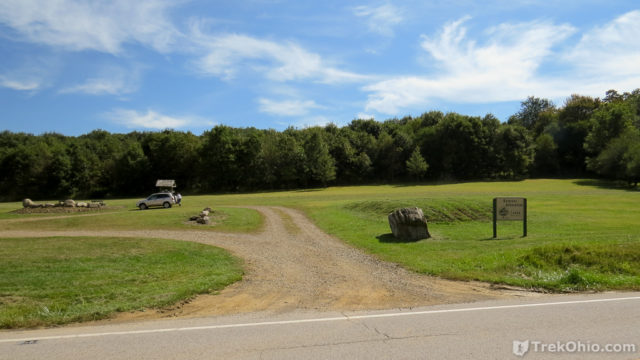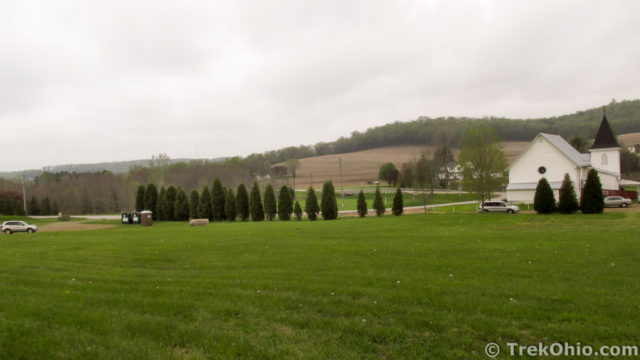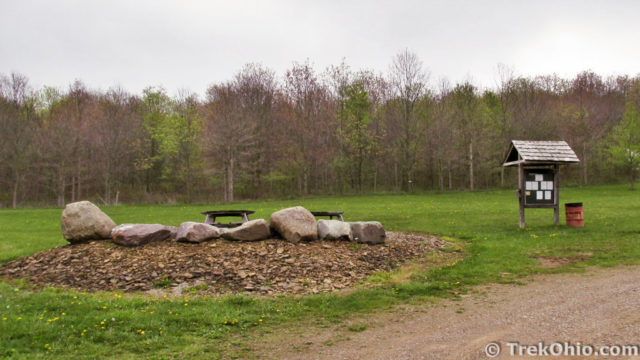 During our May 2014 trip, an extensive schedule of birding events were posted at the kiosk. Apparently this is a good birding spot. It is also listed in Ohio e-bird.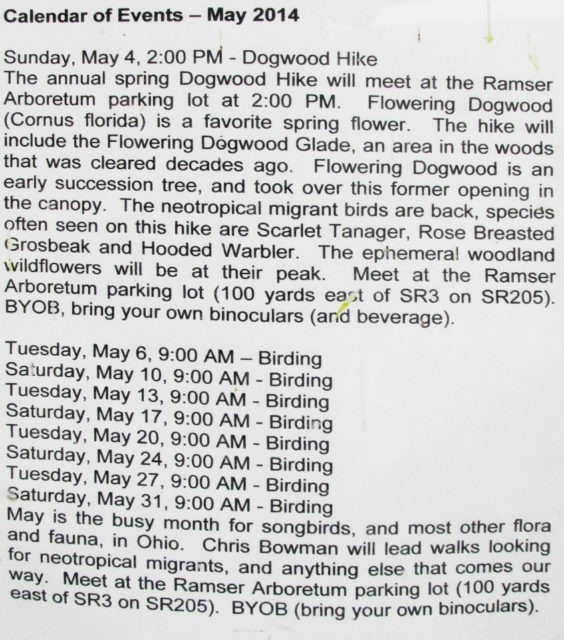 While we were there in May, we saw a Red-eyed vireo. As beginning birders, this was a new species for us.
If you read the schedule posted above, you may have noticed it referring to May wildflowers. Here are a few that we spotted during our visit.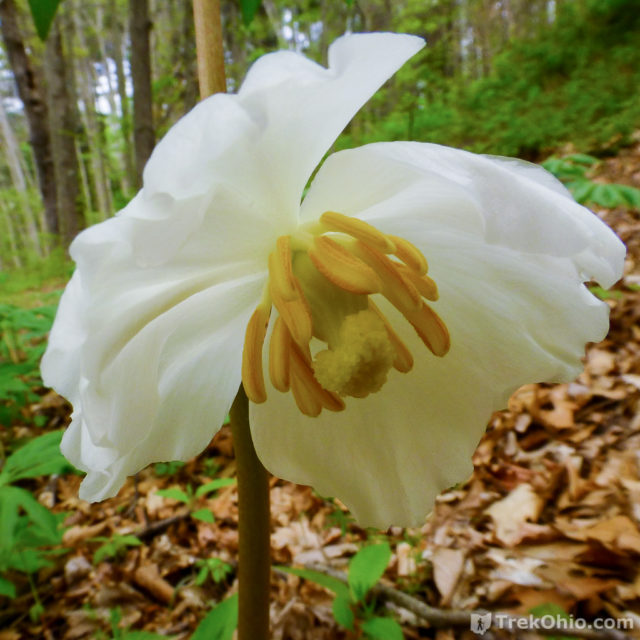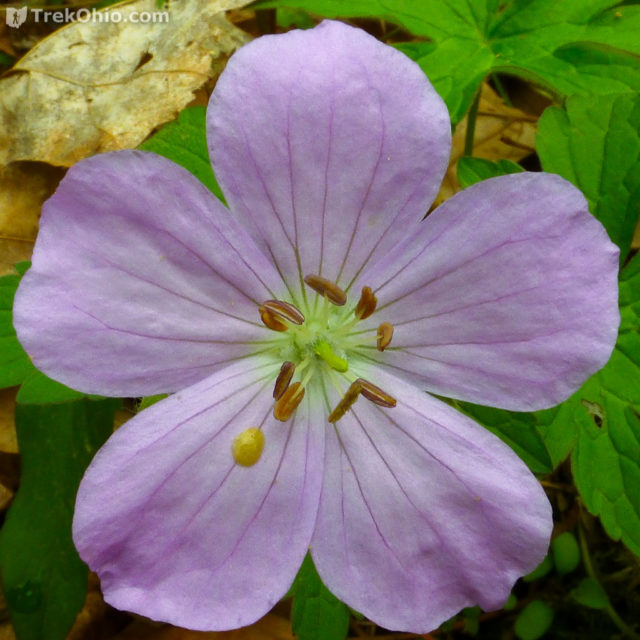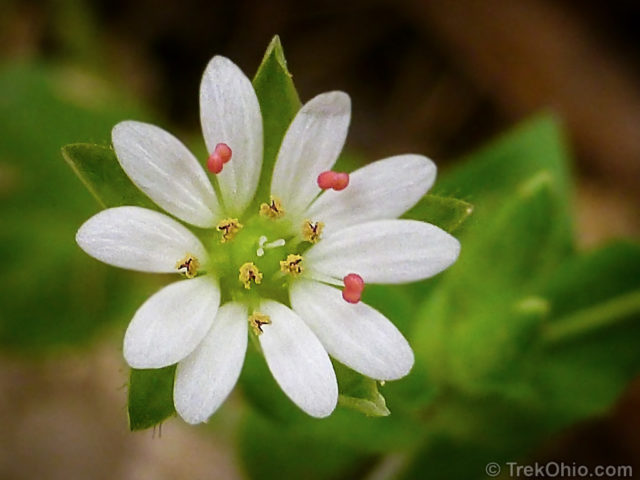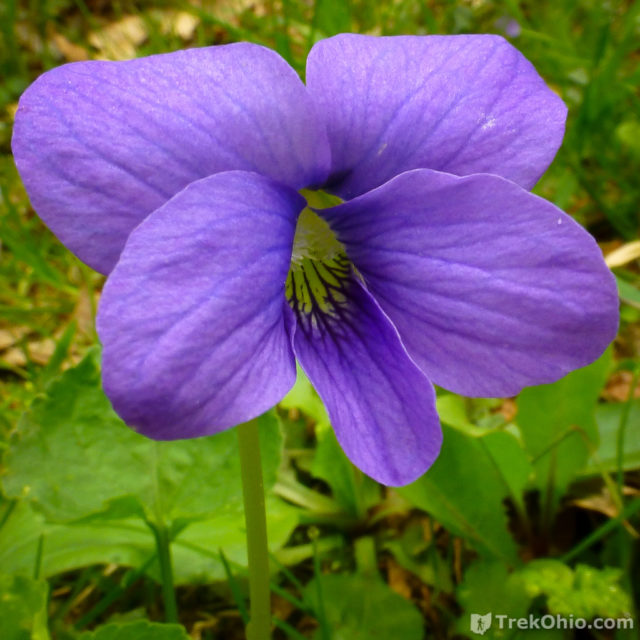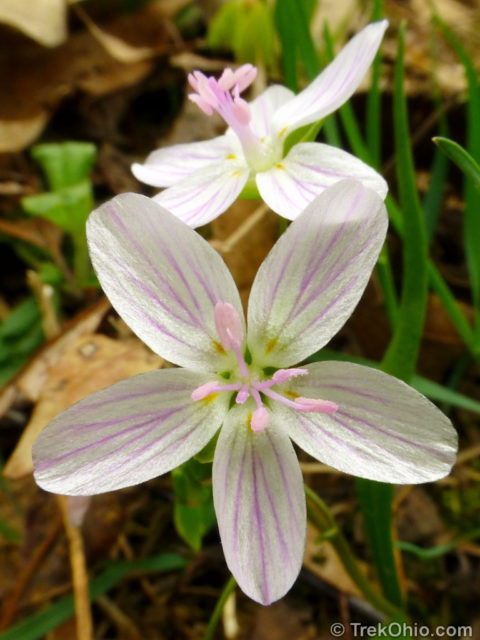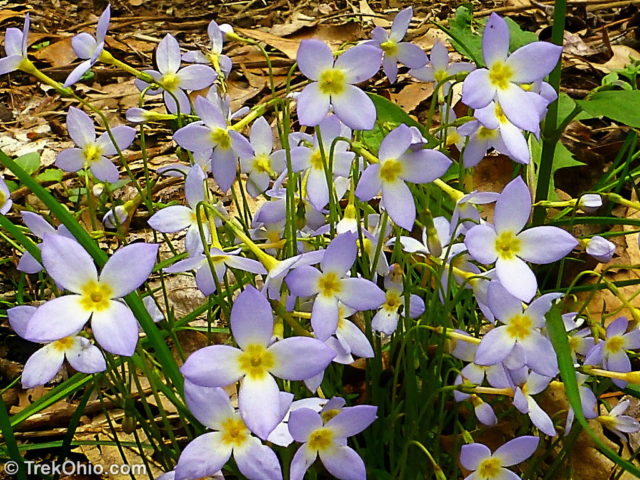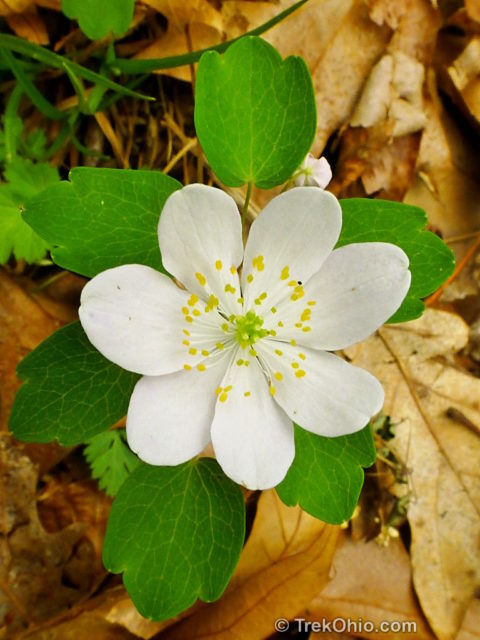 At the kiosk you can pick up a trail map that's printed on something resembling a post card. Here's the map.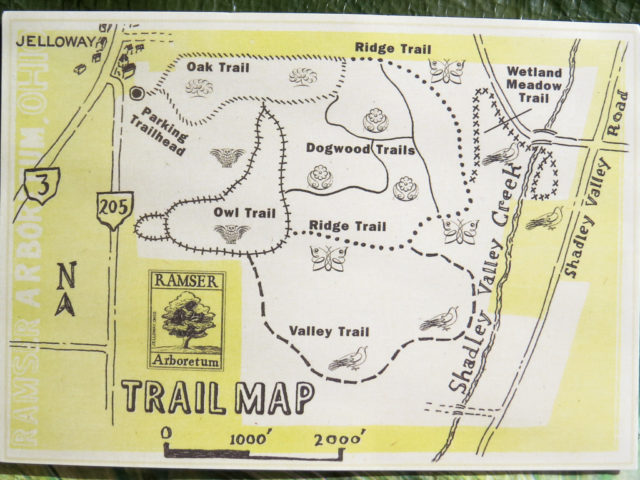 I only hiked a portion of the available trails, but as you can see from a screenshot of the GPS trace of my hike, it only corresponds loosely to the map.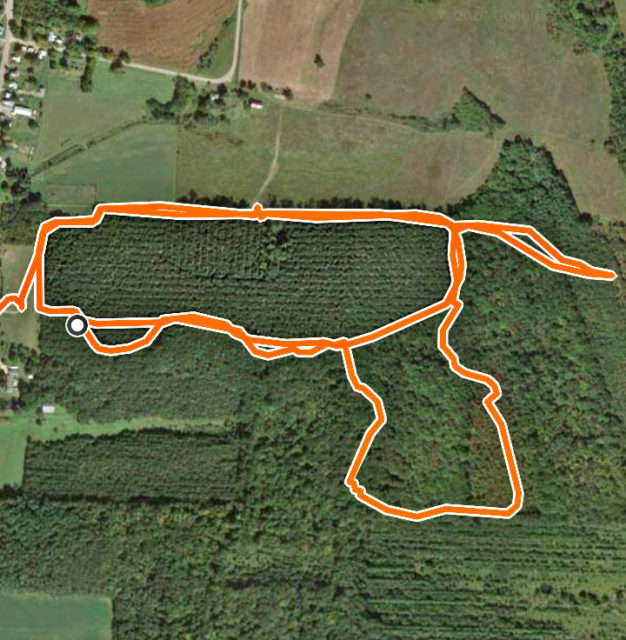 During the spring hike posted above, we had a little trouble knowing which trail we were on because the signs weren't in great shape.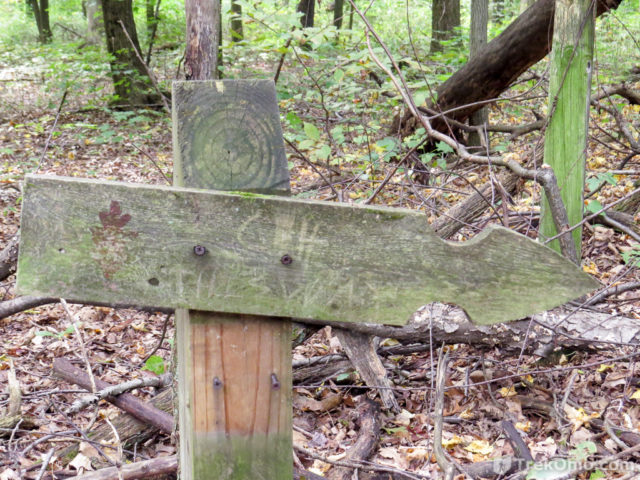 The trail map has a number of butterflies printed on it. I'm not sure exactly what the significance of these are, but we did see a butterfly species that was new to us.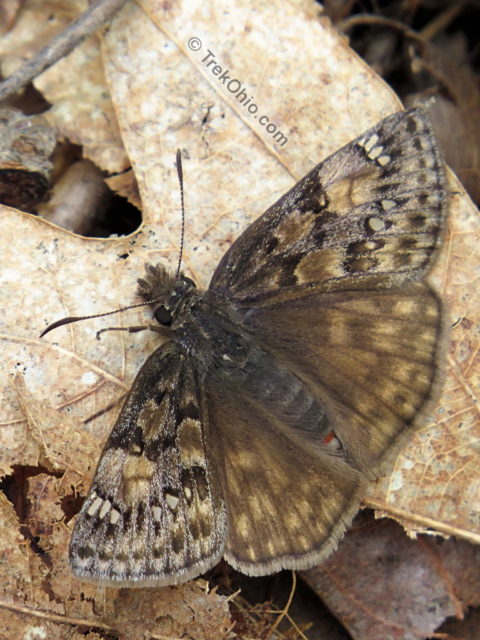 If you look at the GPS trace of our hike, you can also see that at least part of the trees have been planted in rows. This is due to the arboretum's history as a tree farm. When you are on the ground, the old tree farm looks like this.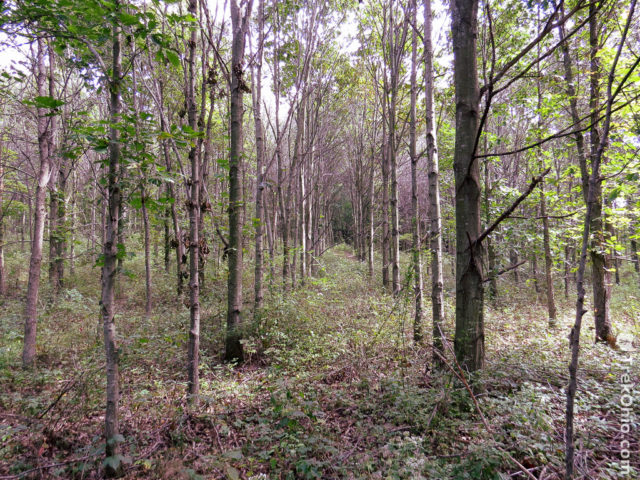 However there are parts of the arboretum where the trees are more mature and more naturally distributed.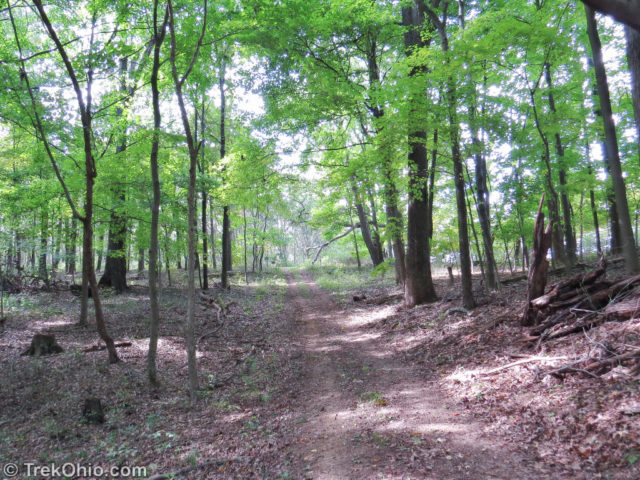 If you go along the trail at the northern edge of the arboretum, you'll eventually reach the meadow wetlands.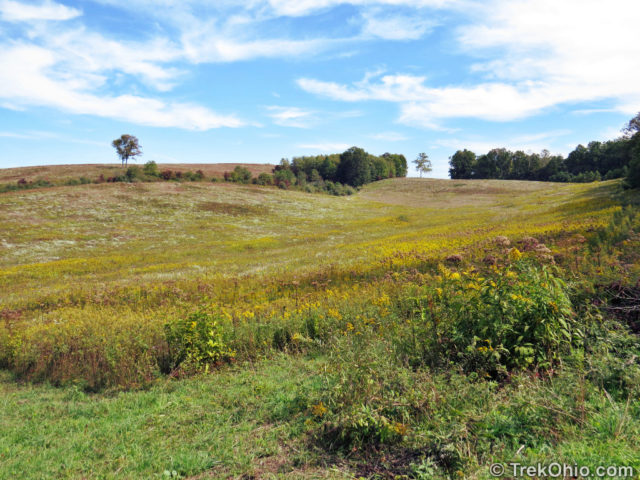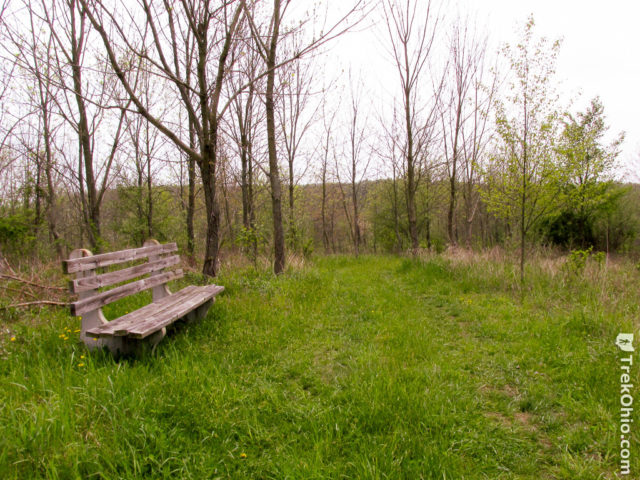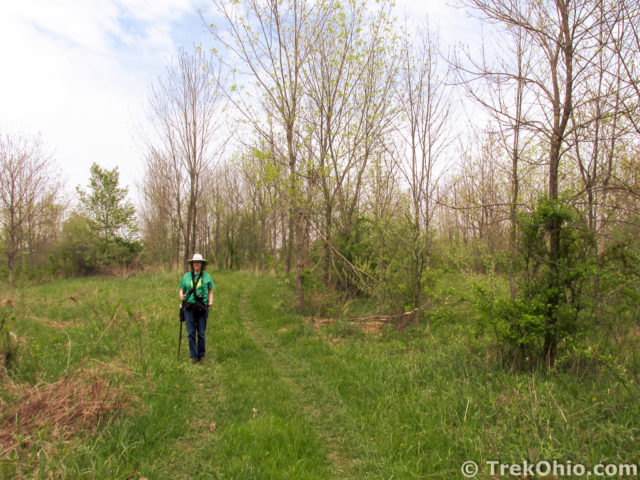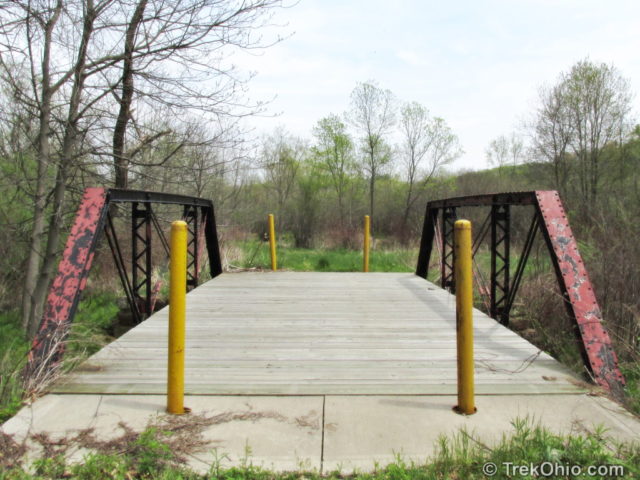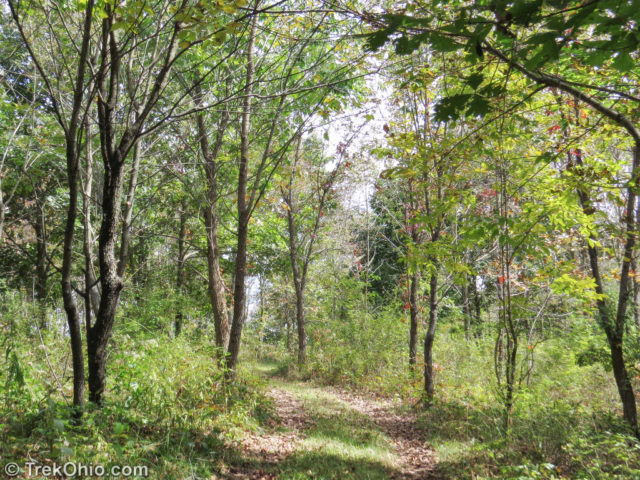 The arboretum's caretaker rides along the trails in the vehicle below. He'll stop and chat with you and answer any questions that you might have.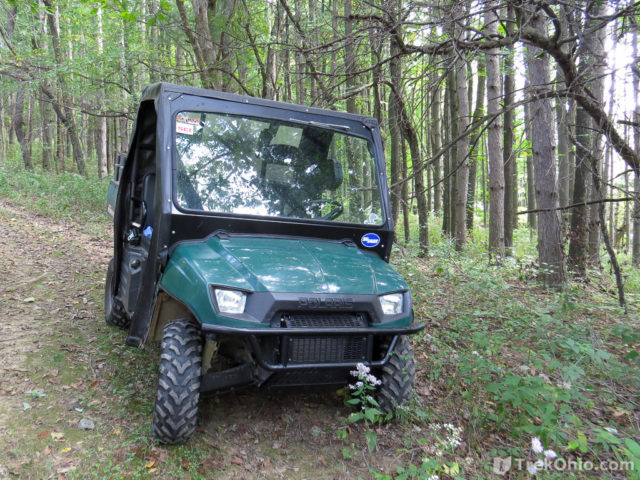 Additional information
Location
Address: 24565 Danville-Jelloway Road, Danville, Ohio
Geo-coordinates: 40.5361347,-82.3012748
Google Maps: View on map or get directions
More on Knox County
© Deborah Platt, Robert Platt and TrekOhio.com 2012 to 2021