Rose Lake is in the Hocking Hills State Park. The lake's also known as the Hocking Hills Reservoir. When hiking between Old Man's Cave and Cedar Falls, Rose Lake marks the halfway point. The annual Hocking Hills Winter Hike follows this very path every January, so depending on the weather it will be frozen or partly frozen then.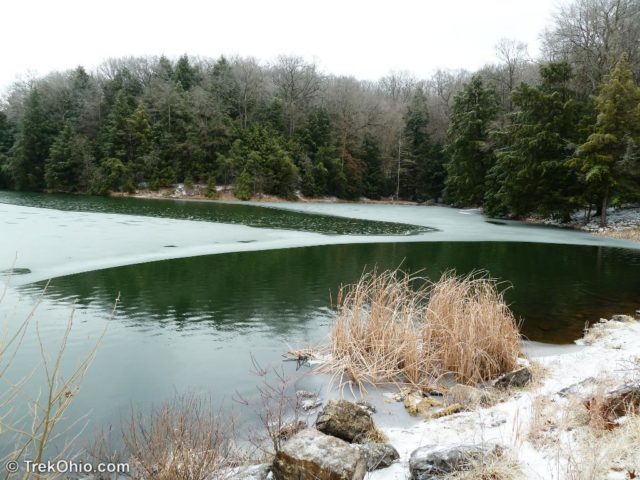 An earthen dam is responsible for this 17 acre man-made lake which has concrete spillway on one edge. Fishing is permitted with a valid Ohio fishing license. Just up the hill from Rose Lake is the Hocking Hills camping area.  Swimming is not permitted, but there is a pool available to campers near the park's dining lodge.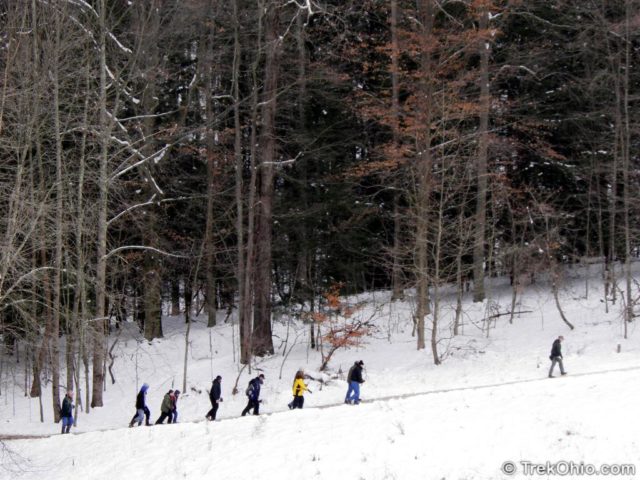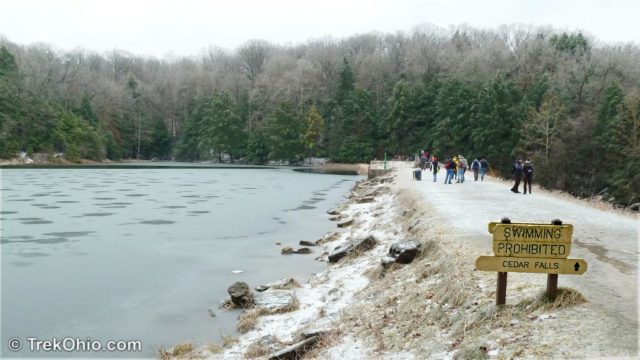 A field of grass and wildflowers grows on the side of the earthen dam. If you go there in summer, you'll see dragonflies perched on the grass and butterflies sipping nectar from the flowers.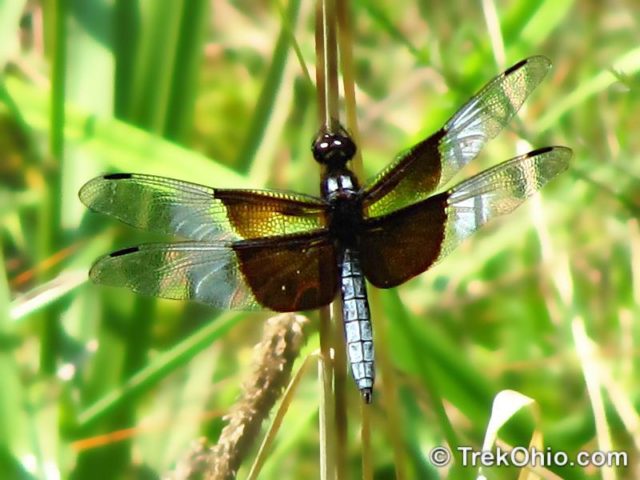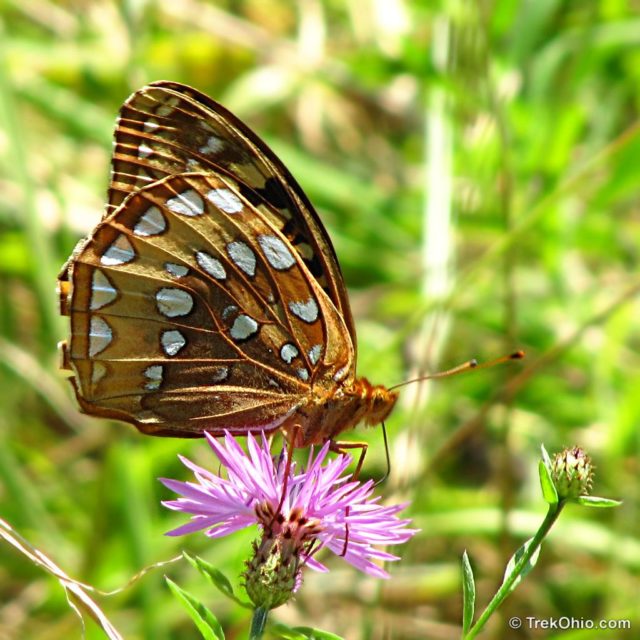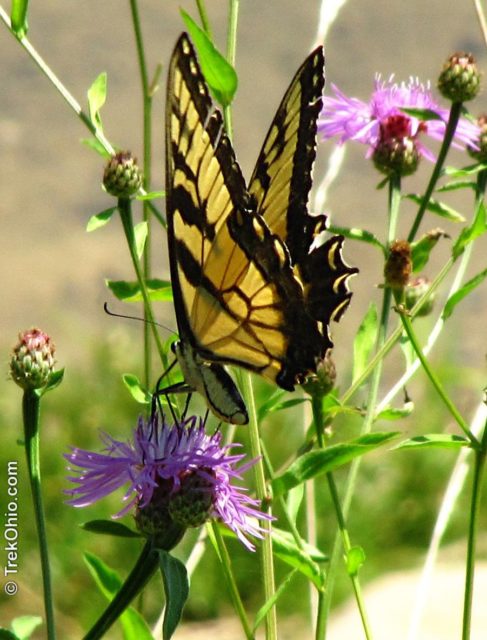 If you go in the spring or fall, you may see water fowl who are migrating through the area like the coot below. Note the cool red eyes!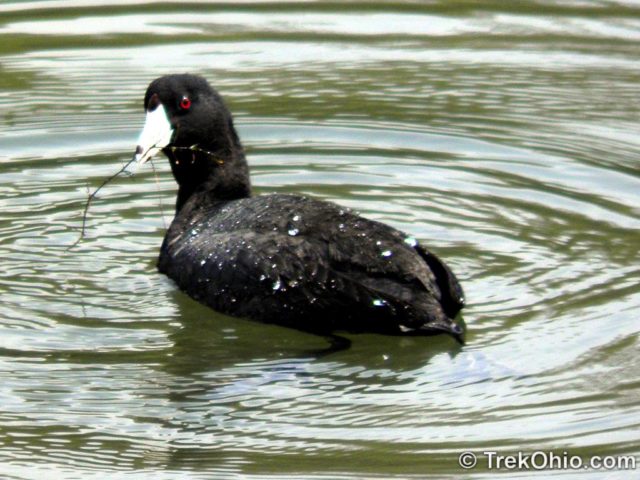 That trail approaching the dam from below goes by a number of dogwood trees. If you're there in the spring, you might catch them in blossom.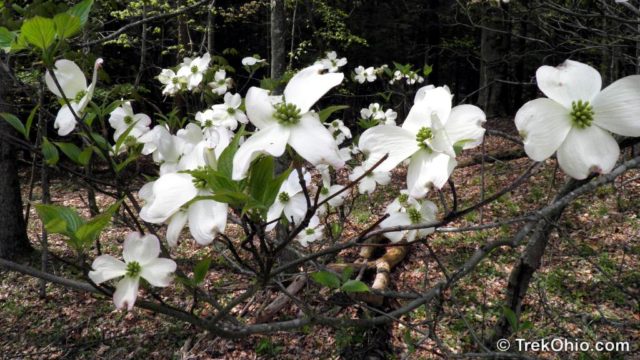 And the lake itself is beautiful in every season.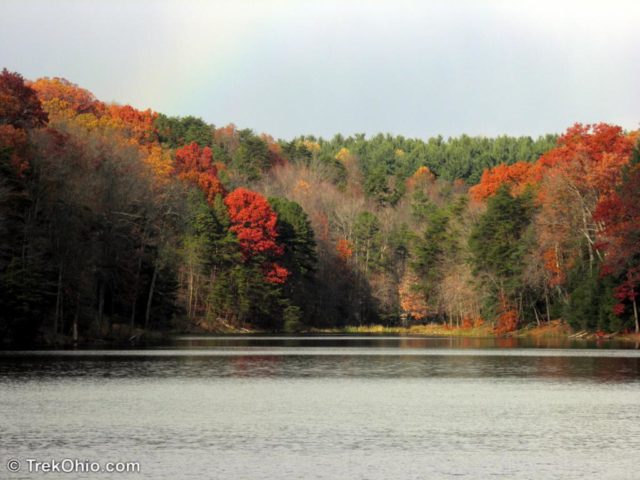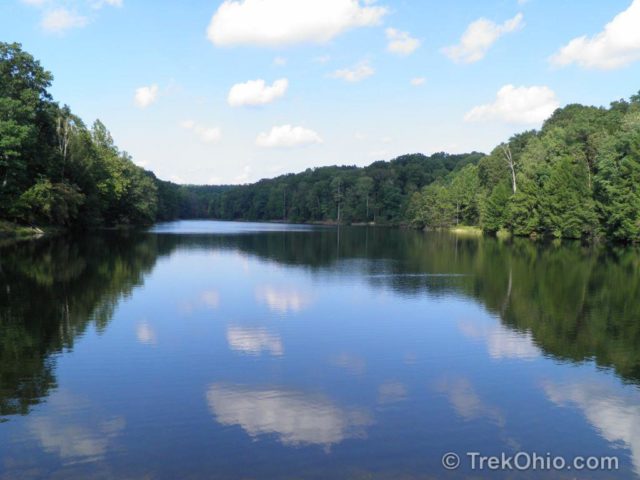 And last but not least, there is a park bench to rest for a spell before continuing on with your journey.
Additional Information
Location
Directions: People typically hike there from either Old Man's Cave or from Cedar Falls.
GPS Coordinates: 39.424898, -82.537901
Google Maps: View on map or get directions
In our article, Old Man's Cave / Cedar Falls Loop Hike, we describe hiking to Rose Lake from Old Man's Cave, and then on to Cedar Falls. Below is a GPS trace of that hike. It show the position of Rose Lake relative to Old Man's Cave (identified by the red marker at the top of the trace) to and to Cedar Falls (near the far right of the trace).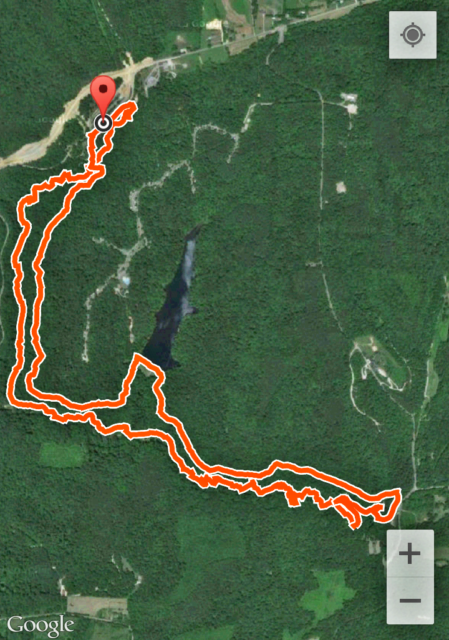 More on Hocking Hills State Park
© Deborah Platt, Robert Platt and TrekOhio.com 2012 to 2021