It was a sunny Sunday afternoon. We stood on top of a rock outcropping shaped like an airplane overlooking Crane Hollow far below. From our vantage point, we had a magnificent view of the forest valley and hillsides miles away.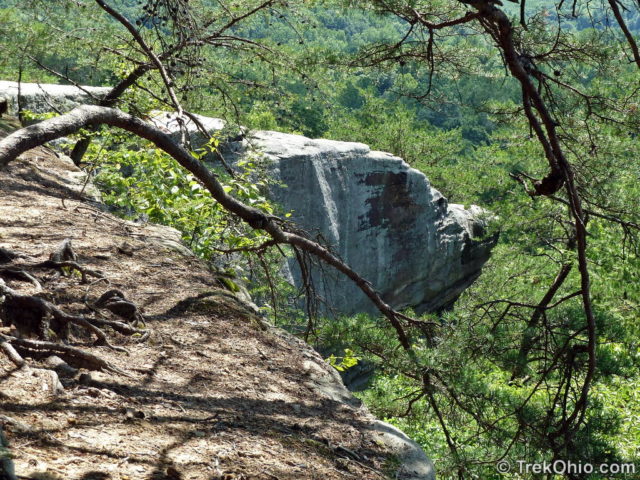 The outcropping is known as Airplane Rock. The trailhead leading to Airplane Rock is just up the road from Conkles Hollow State Nature Preserve. The trail itself is a bridle trail which hikers are allowed to share. Surprisingly there is no signage that might tip off passers-by of the magnificent rock formation and view that's just a mile away. Instead there's an orange gate on the north side of Big Pine Road with a sign saying "DO NOT BLOCK GATE". Beyond that is one more sign saying "SERVICE VEHICLES ONLY".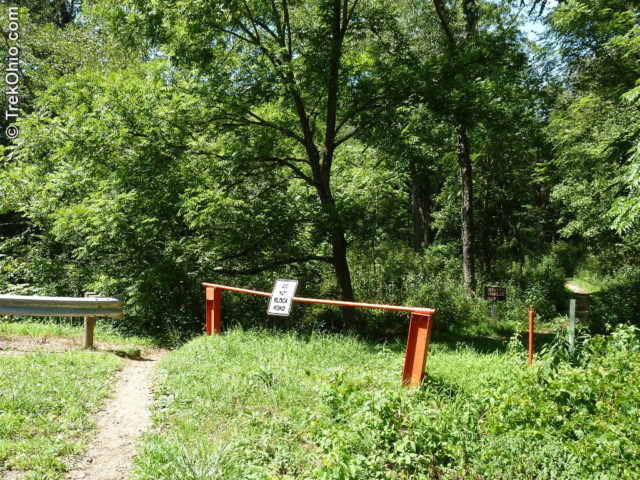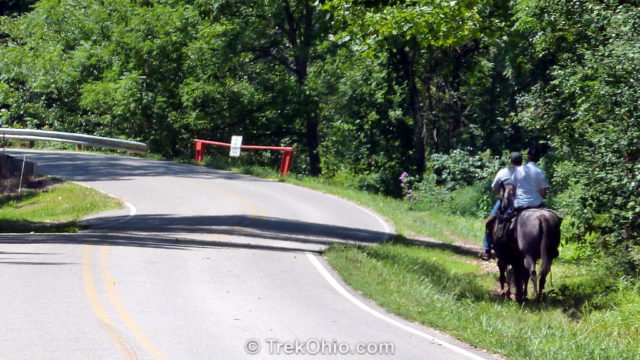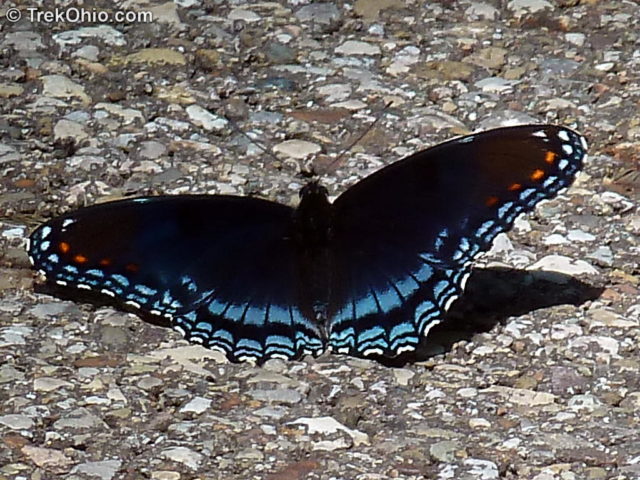 The trail briefly passes through a field and then enters the forest. Soon afterwards you'll encounter a T-junction. This is the orange bridle trail. Follow the trail to the right to go to Airplane Rock. The trail is wide and well-marked with orange blazes. Horseback riders have the right-of-way, so if you encounter any step off the trail and leave them plenty of room.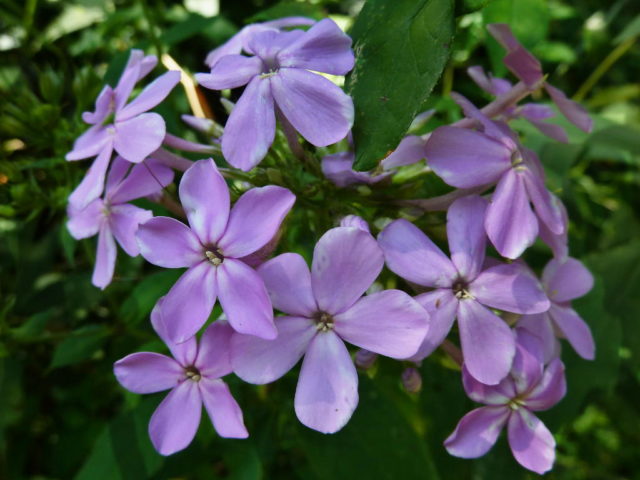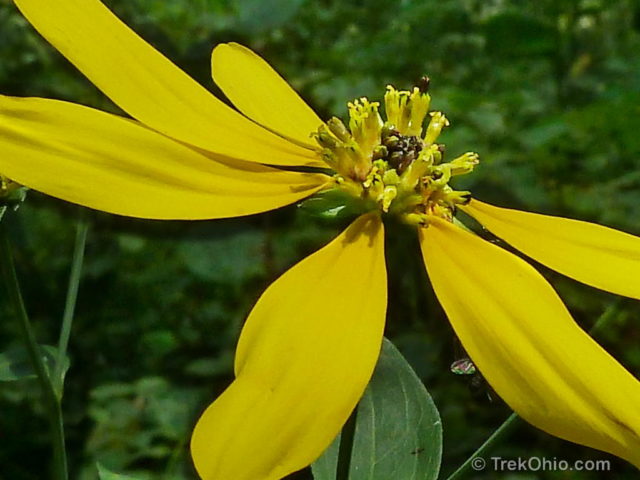 The trail soon turns sharply and heads up. After going uphill for about a half hour (depending on your pace), you'll see a wooden fence to the left of the trail with a sign "NO HORSES BEYOND THIS POINT". There is a narrow path through the fence that allows people in while keeping horses out. Go through the fence and follow the short path down the trail. Stop when you reach the rock outcropping. If you plunge several hundred feet, you've gone too far.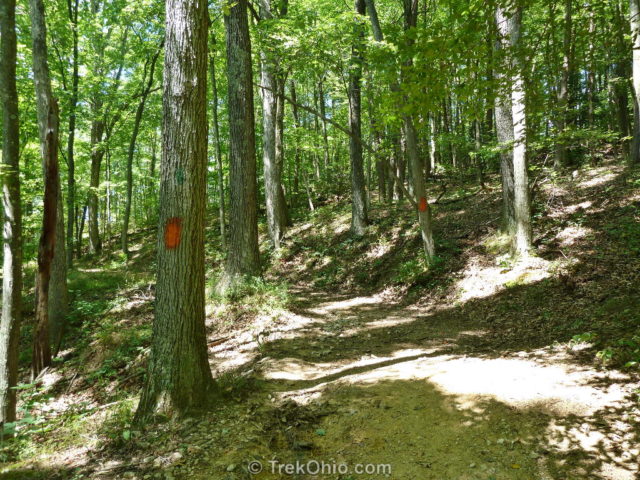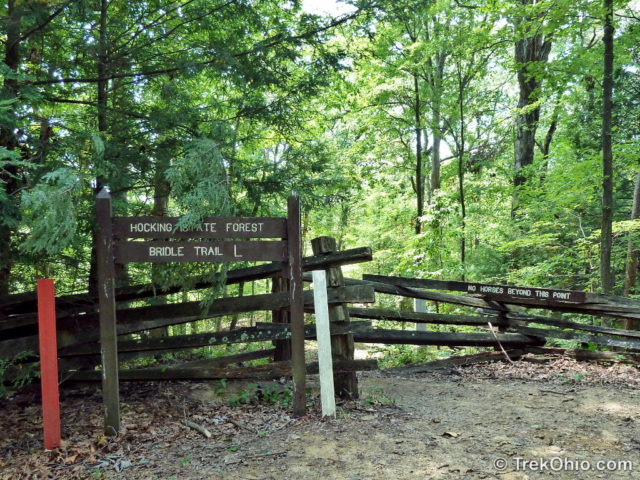 You're now standing on Airplane Rock. If you follow the cliff side path to the right, you can get a better look at the rock outcropping itself and see it's "airplane" shape. But if you do follow this cliff side path, be careful! Not only is the path narrow, there are also lots of tree roots that could potentially trip you up. If you decide to just stay on the main part of the rock outcropping, you'll still have a grand, 180+ degree view of Crane Hollow below.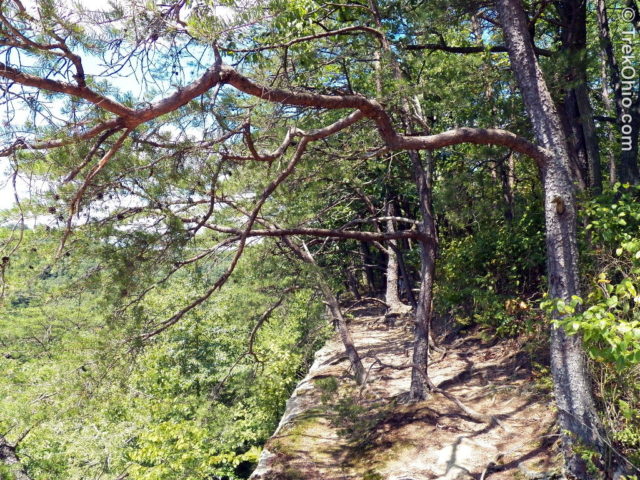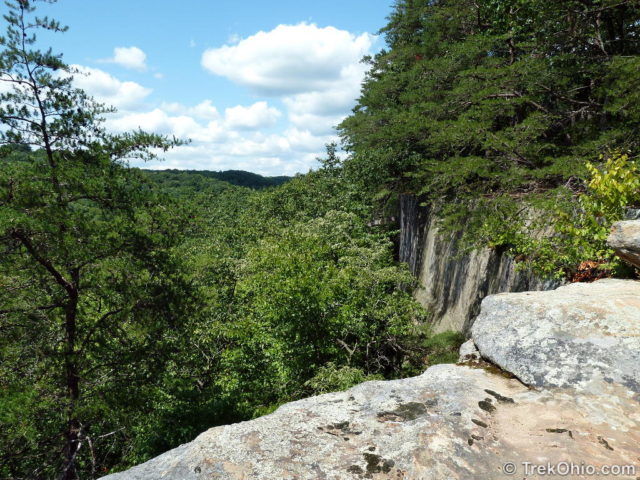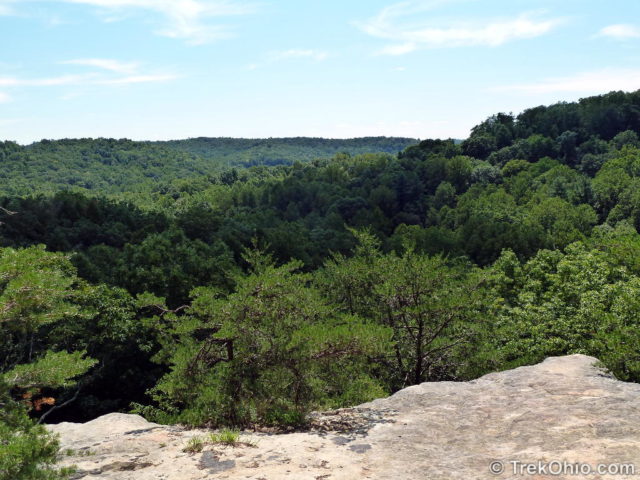 If you turn around while on Airplane Rock and approach the treeline, there are small patches of reindeer moss growing near the treeline.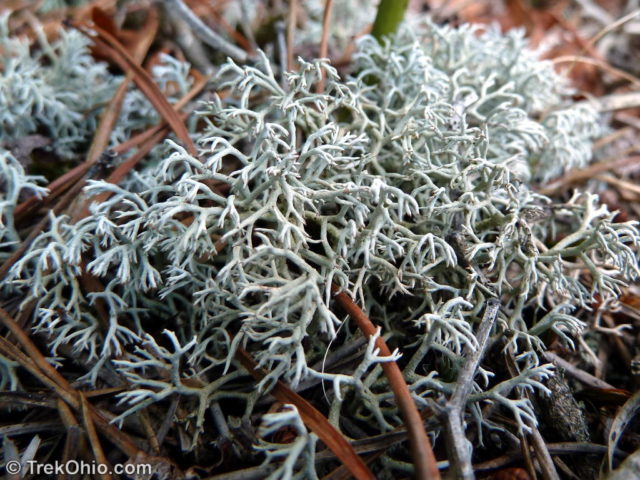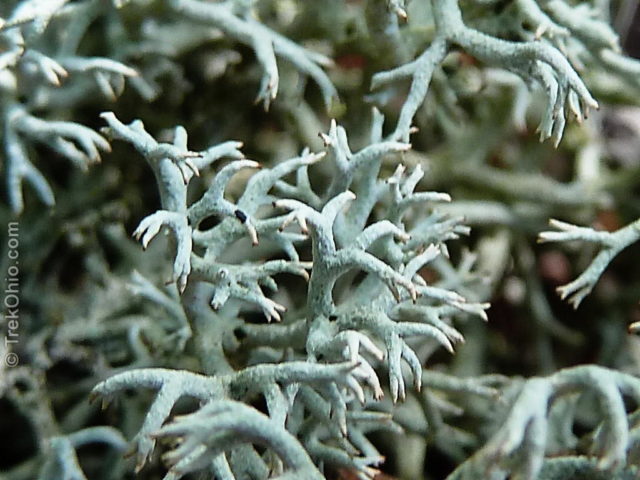 After viewing Airplane Rock, you can either return back to the trailhead, or continue onward. A short way onwards will bring you past a fence that serves as a corral for horses. If you decide to go up the corral area, besides hitching posts you'll find an outhouse and a couple of picnic tables. Returning back to the trail and going onwards, you'll see that the blazes change color from orange to white indicating that you're now on a different bridle trail. We followed the white blazes a short ways and spotted a pair of deer.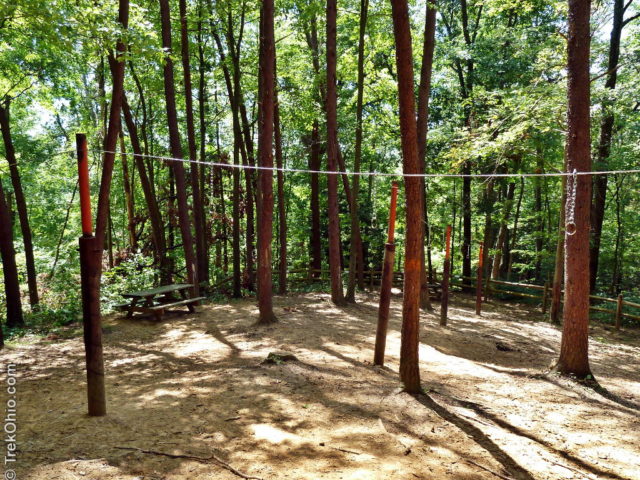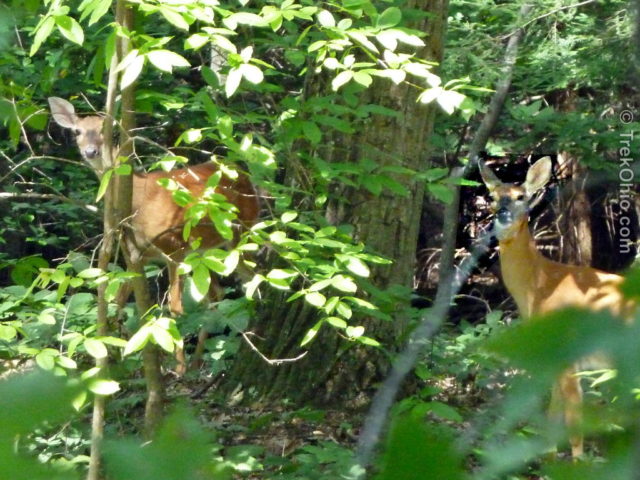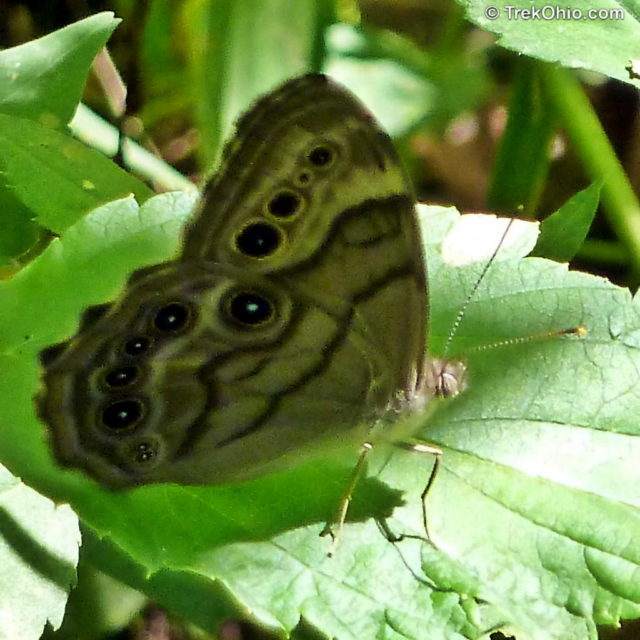 Want to visit Airplane Rock on horseback? If you don't have one of your own there's at least one establishment on Big Pine Road that rents them.
Additional information
Location
Directions: Follow directions for Conkle's Hollow on SR-374. Turn off for Conkle's Hollow onto Big Pine Rd (CR-11). Drive past the entrance to Conkle's Hollow and continue on Big Pine Rd. The road crosses over a small bridge over Big Pine Creek. Immediately after this bridge is a small pull-off parking spot big enough for one car on the right. Across the road on the left is the trail head with the orange gate. If the turn-off is occupied (or you miss it), continue on for a 1/2 mile and turn into the large gravel parking lot on your left. This is the parking area for Hocking State Forest Rock-climbing and Rappelling Area. This is where we parked. You can walk back (the way you came in) along the road edge (actually a bridle path) to the trail-head.
GPS Coordinates: 39.4551069, -82.5674441
Google Maps: View on map or get directions
Here's a GPS trace of our hike showing the location of Conkle's Hollow, Airplane Rock, and the gravel parking lot. The trailhead and parking lot are off Big Pine Road. To see a larger version of the map, click on the image to enlarge it.
After your visit to Airplane Rock, if you haven't been to Conkle's Hollow, it's worth a trip. It's also worth noting, that Conkle's Hollow has rest facilities, fresh water, and a picnic area.
More on the Hocking State Forest
© Deborah Platt, Robert Platt and TrekOhio.com 2012 to 2021