After stopping at a rest area while traveling westbound on OH-2, we were surprised to see a sign announcing a "Scenic Overlook."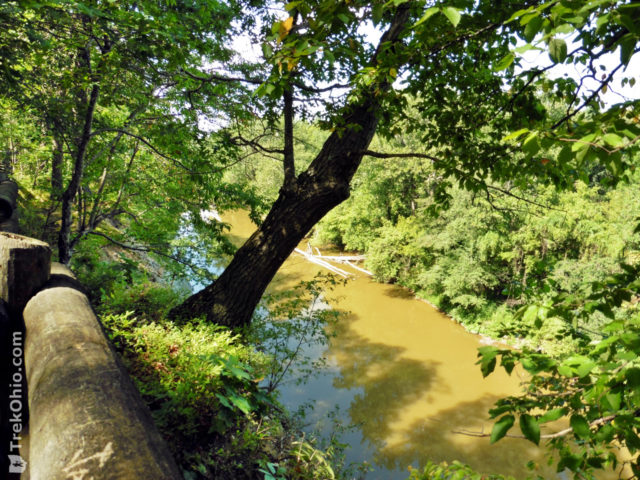 Near the sign a paved trail led through the woods. Once we entered the trailhead, we soon realized this was a short, loop trail. There were benches located periodically along the trail.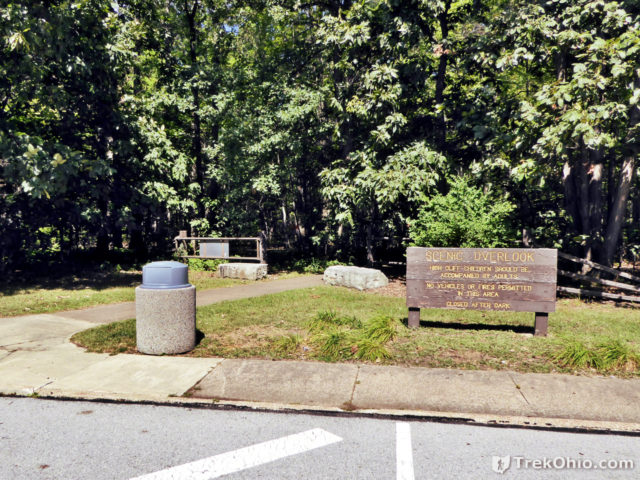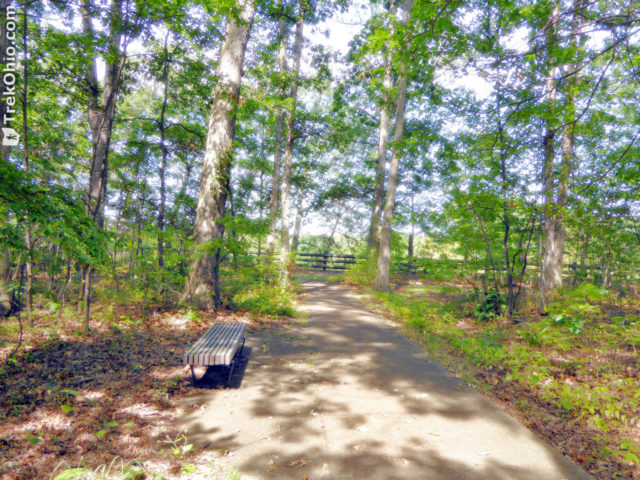 The fence extended along the cliff's edge for some ways, so there were a number of opportunities to look at the Vermilion River below. While viewing the river, we saw some people canoeing. I would imagine for paddlers the view of the cliff is quite impressive.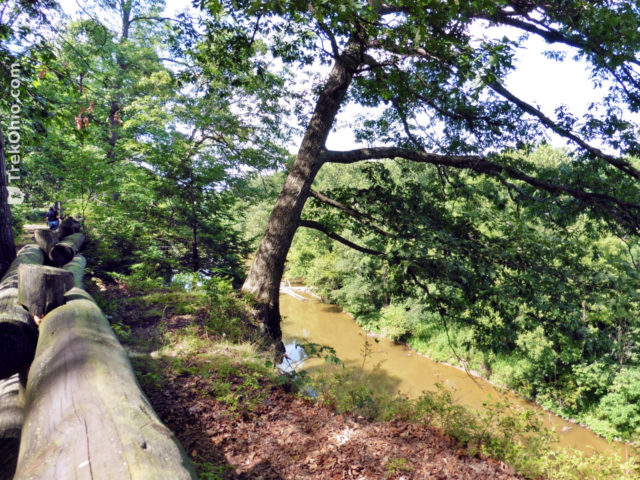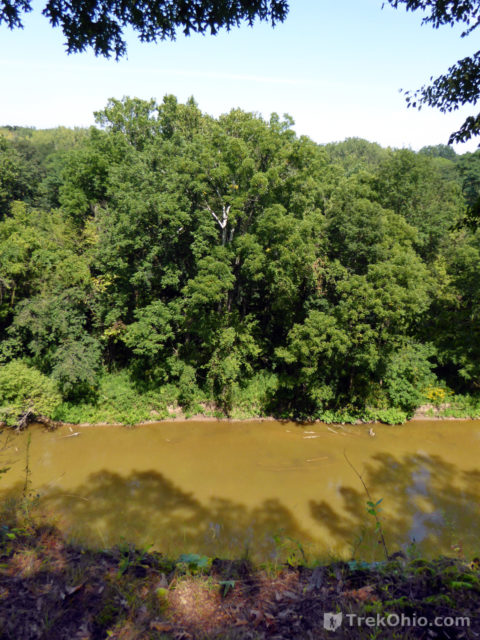 The surrounding woods appear to be made up of deciduous trees, so it seems likely that this would be an excellent vantage point for viewing fall color.
There was also a gazebo near the cliff's edge.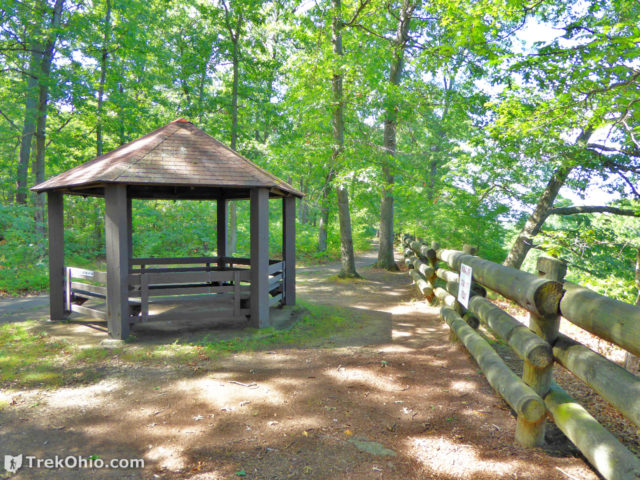 I would be curious to hear whether there is also a scenic overlook at the rest area for traffic going the other direction (eastbound). If anyone can confirm that, I would love to hear from them in the comments below. It seems possible to me that there might be such an overlook because the Vermilion River runs in an oxbow around this rest area as seen in the map under Location at the end of this post.
Additional information
Location
Below I have a screenshot of the rest area as viewed on Google Maps.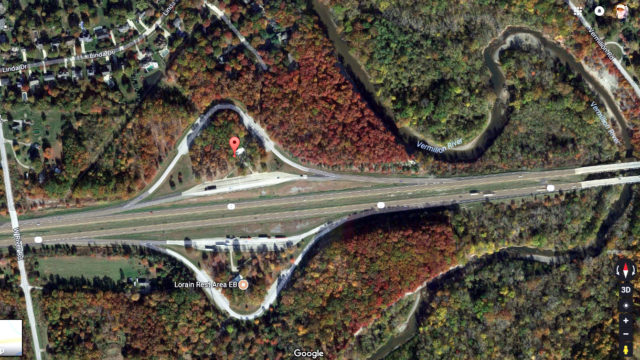 Directions: The rest area on OH-2 westbound at mile marker 140.94; also referred to as "Rest Area 3-44 Westbound"
GPS Coordinates: 41.403824,-82.3385787
Google Maps: View on map or get directions
More Vistas in Ohio
© Deborah Platt, Robert Platt and TrekOhio.com 2012 to 2021