We've been going to Tar Hollow for many years. Its a great place for camping. The camp sites are usually not crowded (don't tell anybody), the area is very scenic, and there are many miles of hiking trails.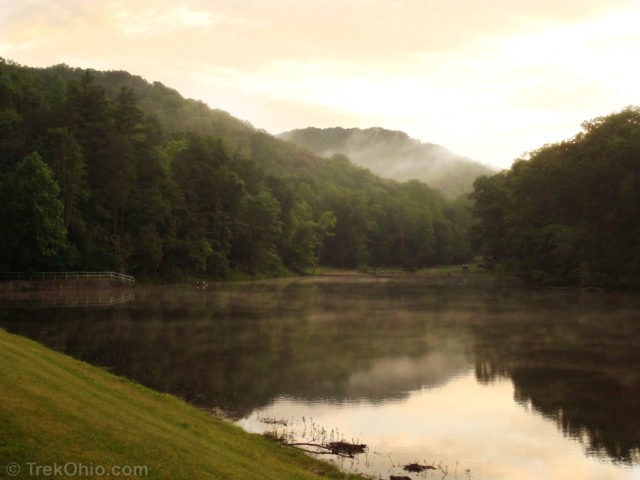 Tar Hollow State Park is a 604 acre park in Ross County. It is surrounded by the 16,354 acre Tar Hollow State Forest located in Ross, Hocking, and Vinton Counties. Traversing the park and state forest is the 21 mile red-blazed Logan Backpack Trail. Built and maintained by the Boy Scouts, this trail is a diamond shaped loop (two overlapping triangles). The blue-blazed Buckeye Trail also passes through the area. There are 25 miles of white-blazed bridle trails (can also be used for hiking) and a 2.5 mile mountain bike trail.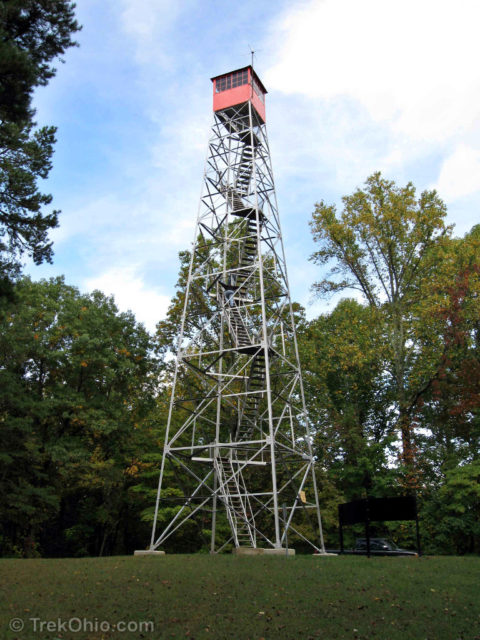 Sept. 15, 2017: The observation fire tower is currently closed and will remain closed until further notice.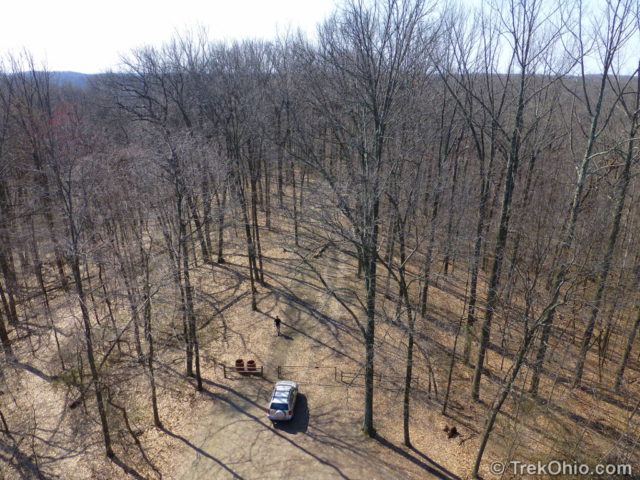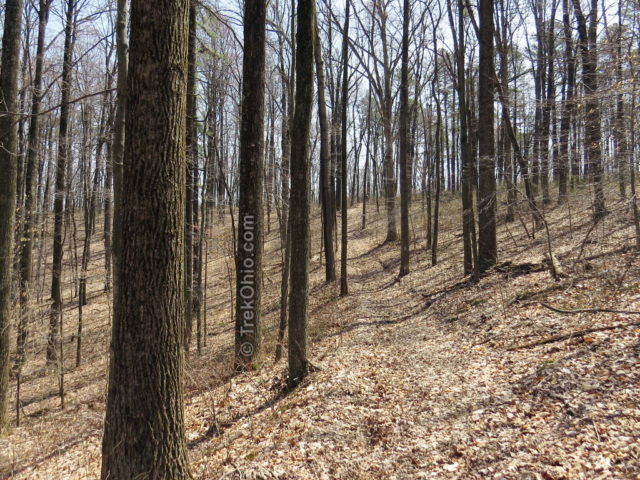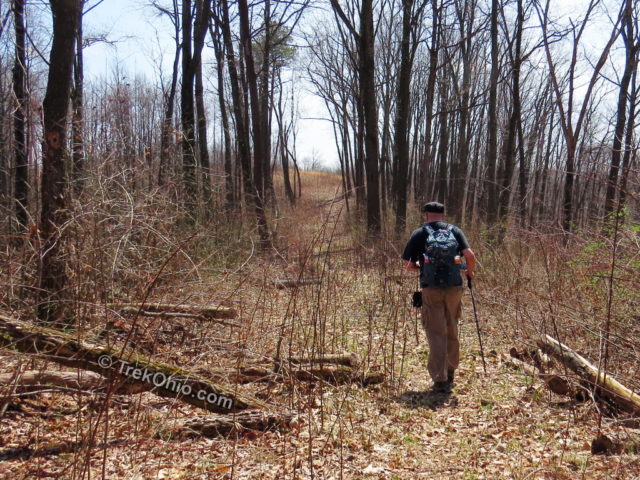 There is a trailhead for the Logan Trail near the spillway of Pine Lake's earthen dam.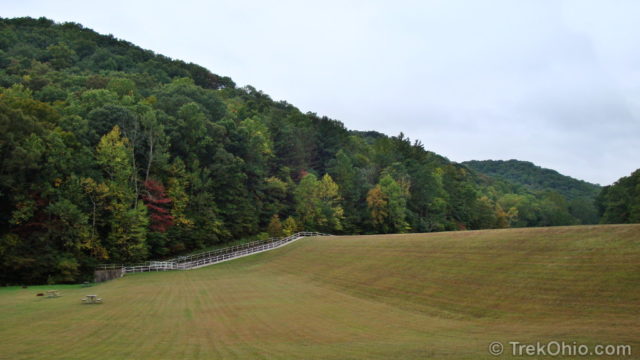 Surprisingly there was a small colony of Northern rough-winged swallows that appeared to be living in the spillway. In nature these birds would live in holes in sandy river banks, either using holes dug by some other creature, or possibly burrowing them out themselves. In this case the birds seemed to be living in pipes that opened out in the spillway wall. I would imagine at least some water is supposed to be exiting these pipes, so I wondered how their nests would be affected.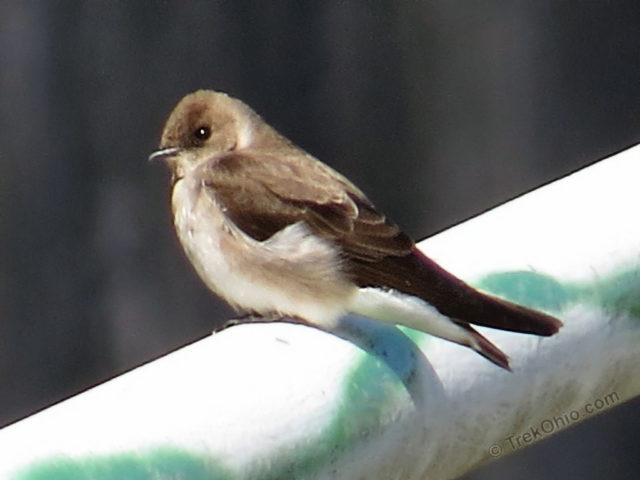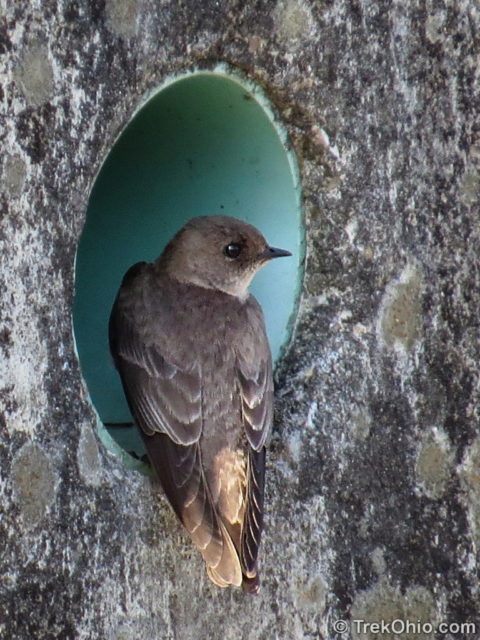 The park is named for the pine tar that early settlers extracted from local pine trees. The terrain is very hilly with a series of ridges and deep hollows. An abundance of wildlife can be found in the area. We've seen flocks of wild turkeys, beavers, coyotes, and heard bobcats at night. On several summer nights we've seen the hills surrounding our camp site flicker with the blinking lights of thousands of fireflies. In the spring we've encountered people wandering the forest hunting morel mushrooms. But don't get the idea the trails are crowded, we generally can hike many miles without encountering anybody.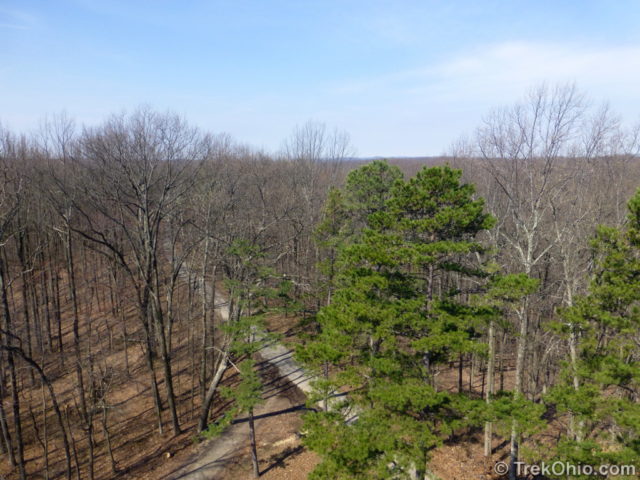 There are an abundance of camping areas. We like the non-electric primitive camp sites in a valley south of the 15 acre Pine Lake. There is another area with electric sites, and a separate family walk-in site situated on a hill-top. A backpack camp is located by the fire tower on the eastern side of the diamond shaped Logan trail. The backpack camp is also convenient to the Buckeye Trail. Finally there are equestrian camp sites located on the bridle trail. Groups can rent a group camp with a private beach, or various shelters with latrines scattered through the park and forest.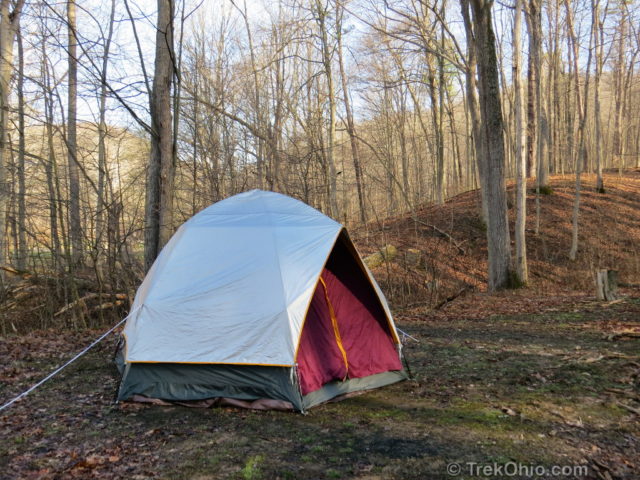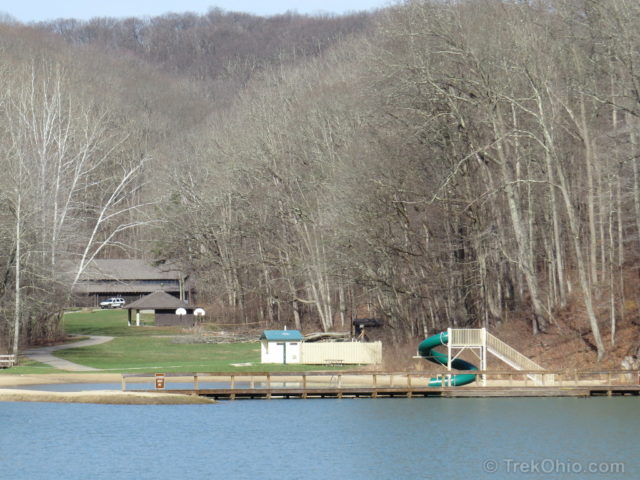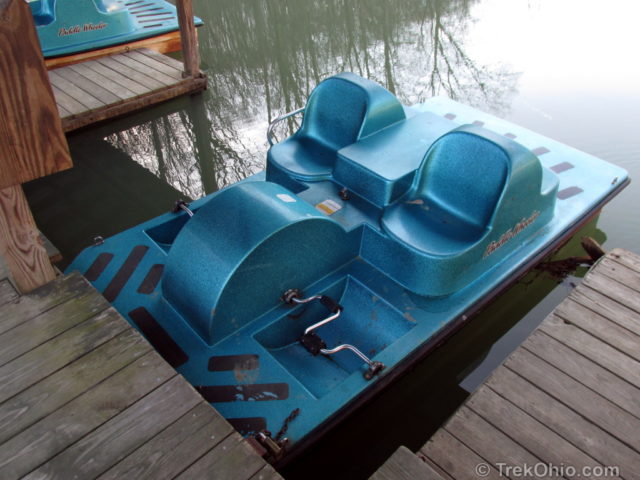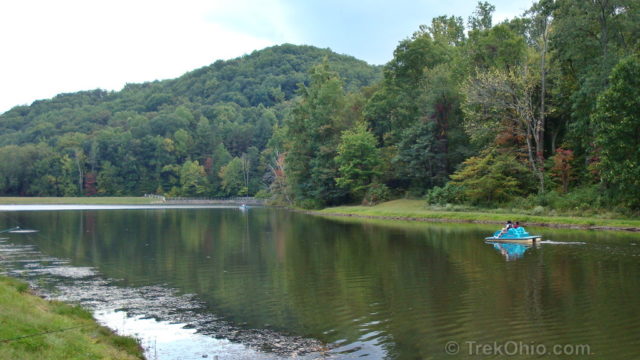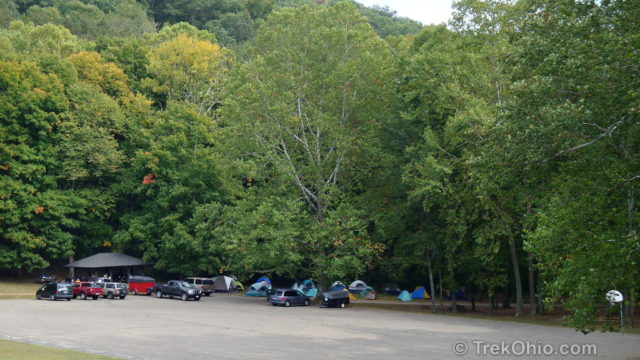 Camp check-in in-season is available at the general store which also sells food and supplies, rents canoes and paddle boats, and has a miniature golf course. Off-season, we've checked in at the park office.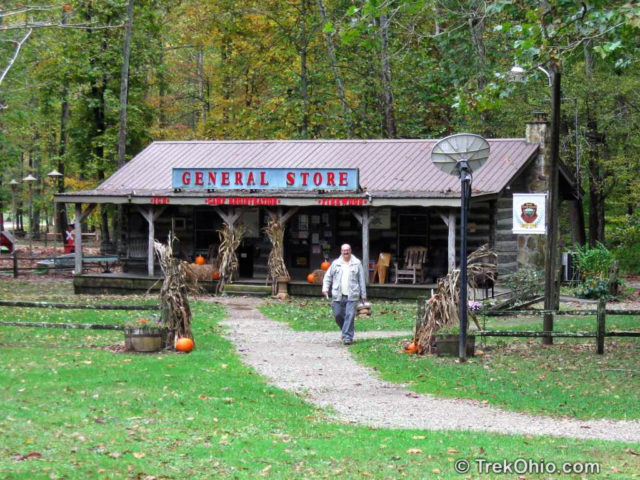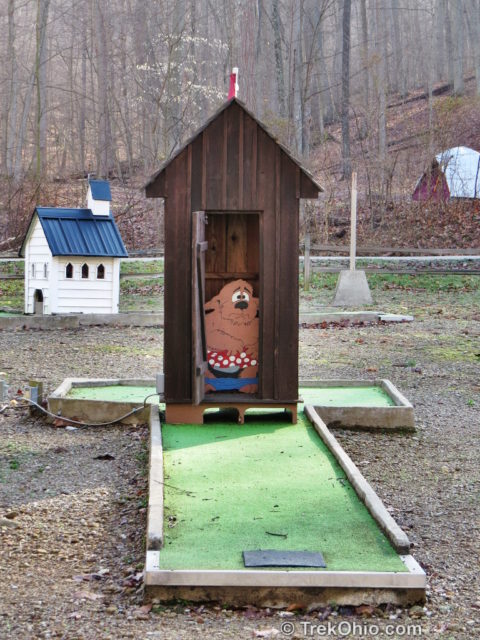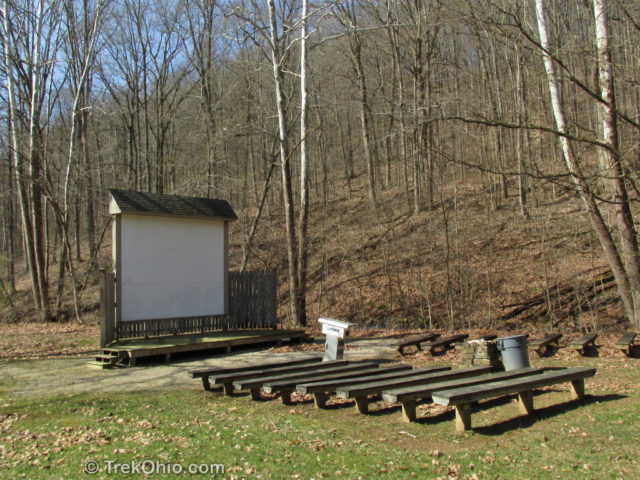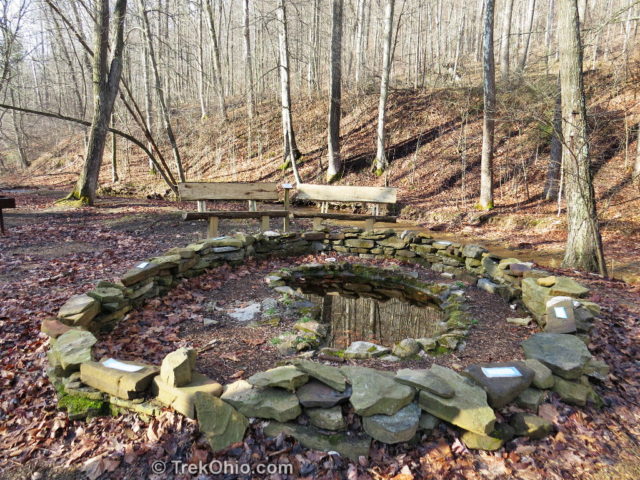 One of the advantages of camping is the opportunity to be out in nature at dusk and at dawn.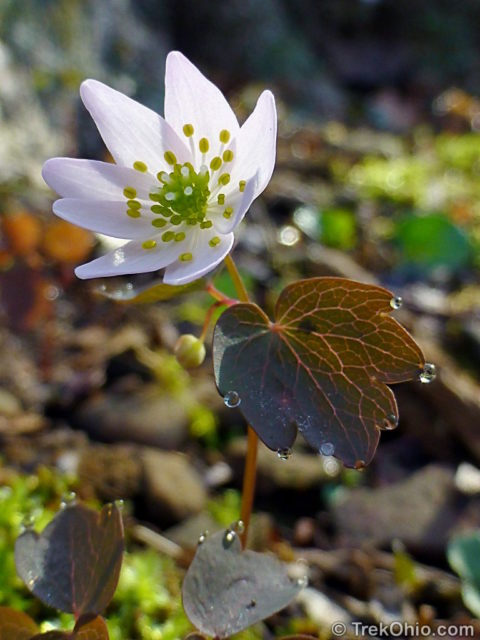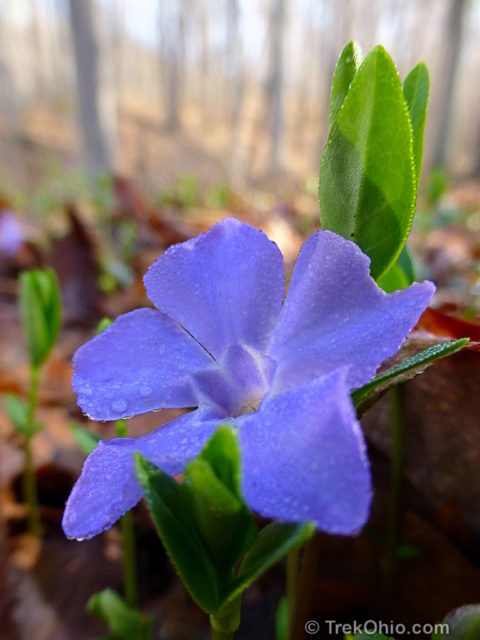 And here are a few butterflies and moths that we spotted while camping at Tar Hollow.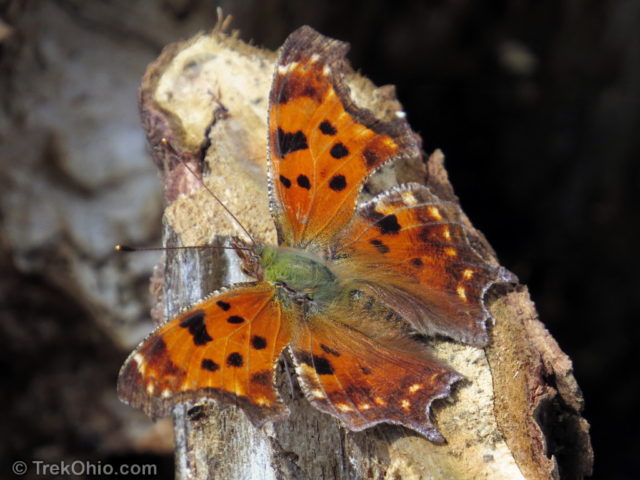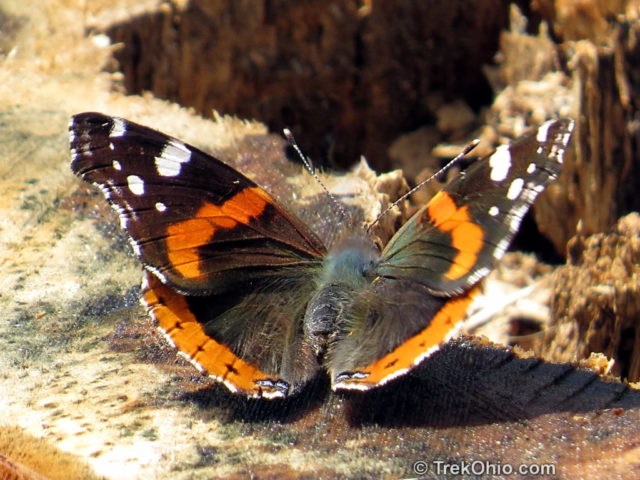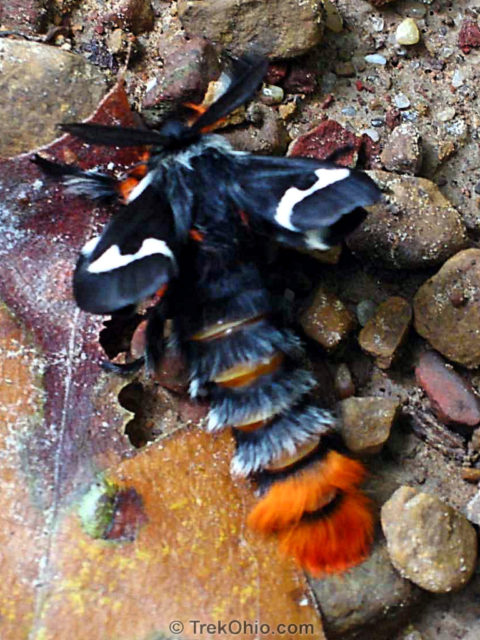 We've visited Tar Hollow in spring, summer, and fall. The area presents different attractions in each season ranging from spring wildflowers to fall color. I've always enjoyed our trips and look forward to my next visit.
Additional information
TrekOhio: Tar Hollow State Park is in Ross County, but hiking trails in Tar Hollow State Forest are convenient to the park. The state forest also extends into Vinton and Hocking counties. Check out any of these pages for links to the official sites for the park and for the forest. There's also information on nearby parks and preserves.
TrekOhio: Camping Checklist
TrekOhio: Ohio Backpacking Trails
Location
Address: 16396 Tar Hollow Road, Laurelville, Ohio 43135
More on Ross County
© Deborah Platt, Robert Platt and TrekOhio.com 2012 to 2021