Once again, a mated pair of osprey is nesting on one of the platforms at the northern end of Hoover reservoir. We observed one osprey on the perch above the nesting platform. The second osprey was in the nest doing something with the eggs or perhaps newly hatched youngsters. Periodically we would see its head or tail stick up above the nest as it moved around. But because the sides of the nests are so tall, most of the time we couldn't see it.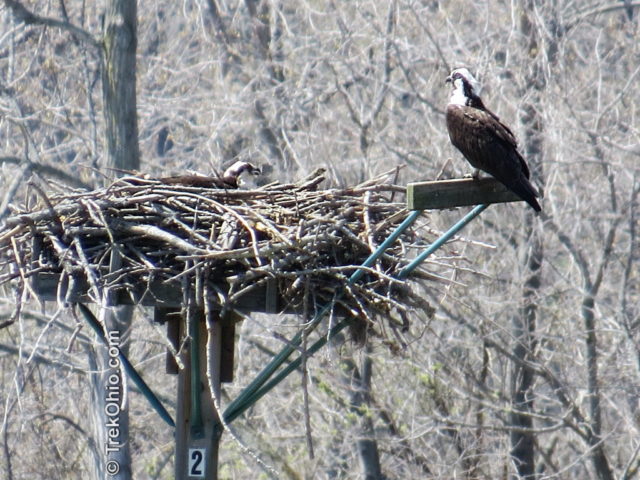 Photographing the osprey was a challenge this year, as the Hoover boardwalk was damaged during the winter and is closed and locked. Just down the road from the boardwalk parking area on Front St is a kiosk and a sign for Hoover 'Area N'. There is a parking area nearby facing the creek. From the kiosk at area N, a trail leads to an abandoned road with a view of the lagoon and the osprey platform.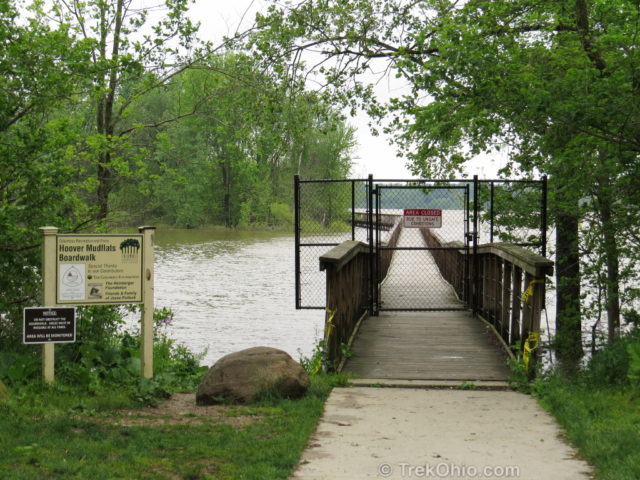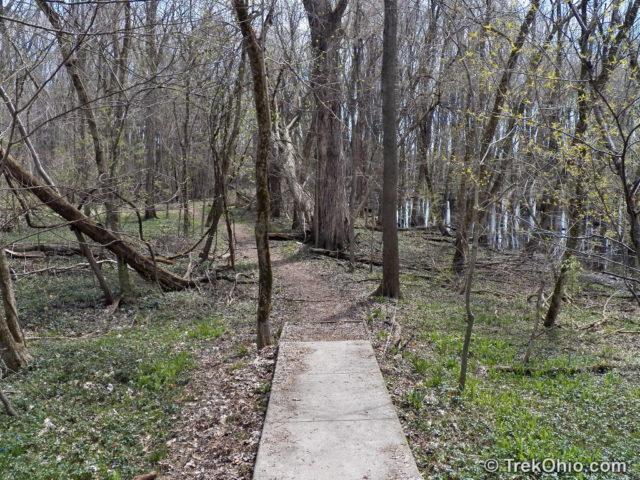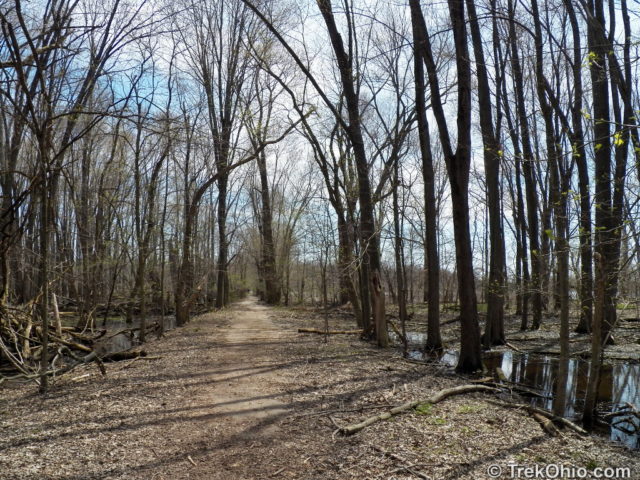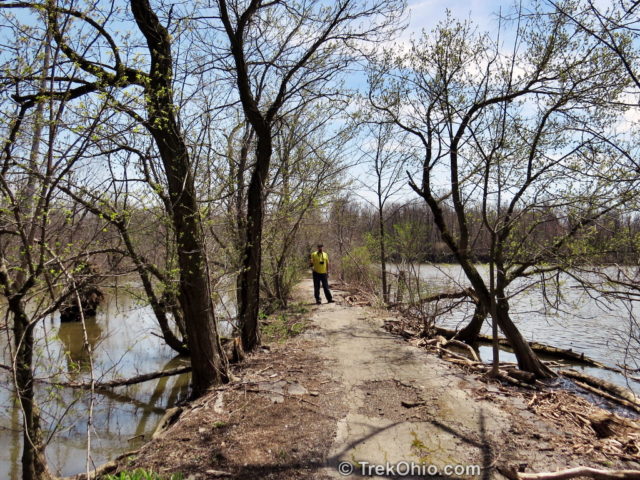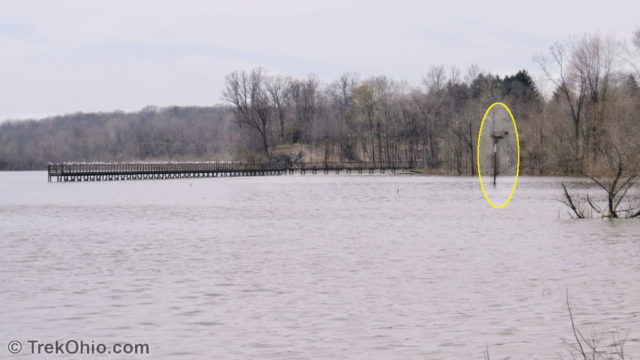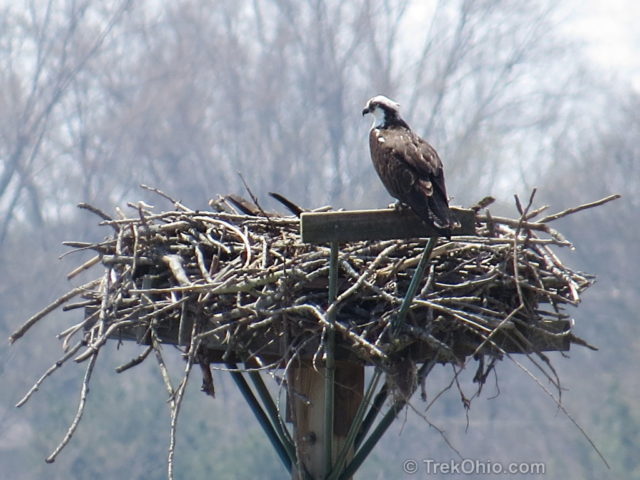 The far platform also features a large nest, we returned the following week with a spotting scope, but did not see any osprey in this nest.
This seems like a good place to go birding. I saw many birds that flitted by too fast for me to photograph. More experienced birders told us that there were a number of warbler species in the area. Below are a few birds that were easier to photograph, along with a deer that we noticed wading through the area.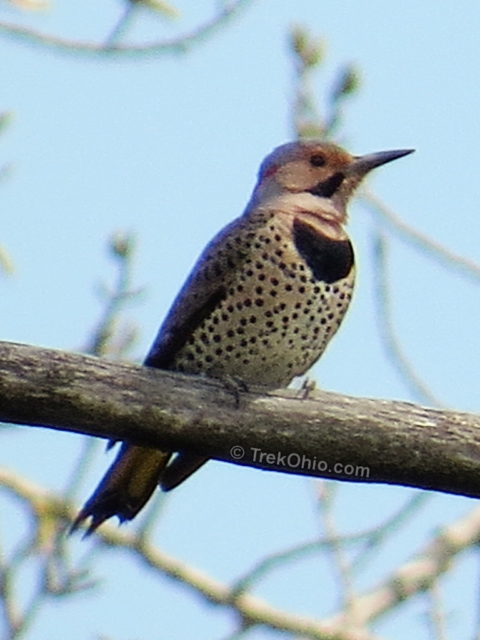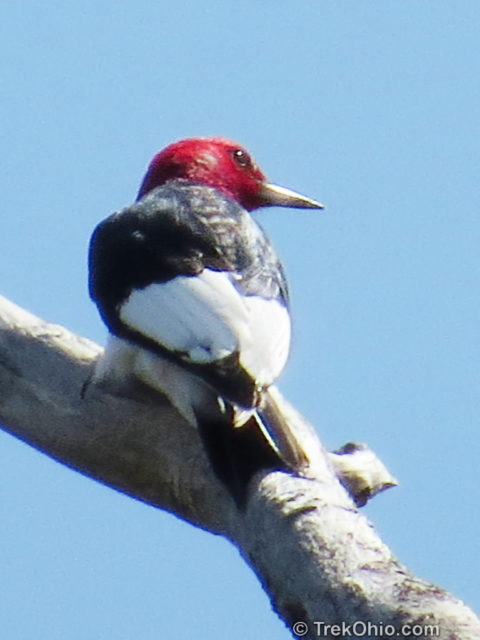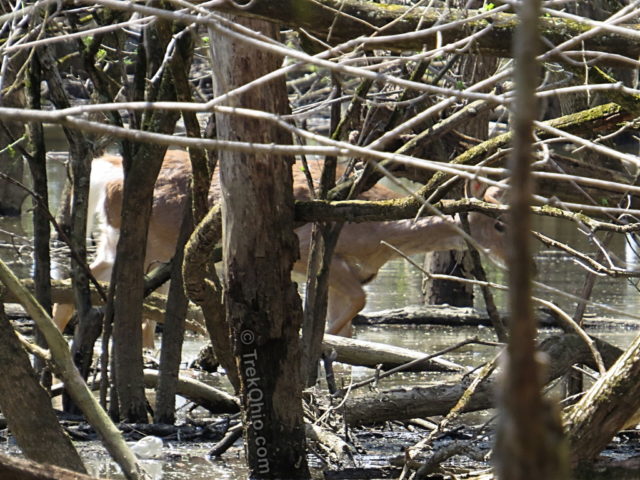 Additional information
Location
Until the boardwalk is repaired, your best best for osprey viewing is the path at 'Area N'.
Address: 18 Front St, Galena, Ohio 43021
More on Delaware County
© Deborah Platt, Robert Platt and TrekOhio.com 2012 to 2021