In early September we visited and stayed overnight at a 60 acre private park in Pike County. According to legend we were just a few hundred feet away from the lair of a spectral wolf named Old Raridan.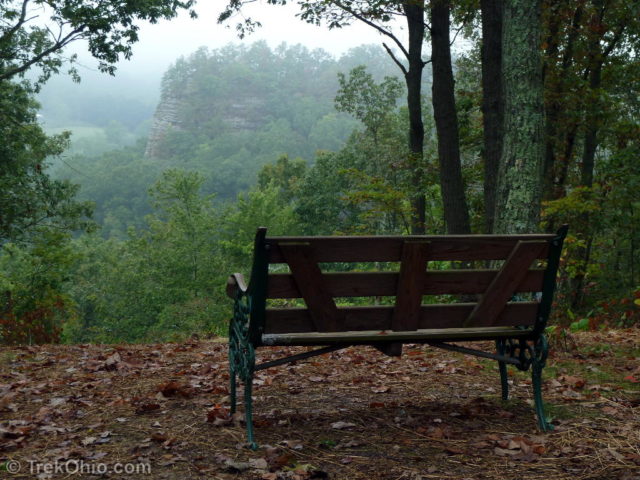 The area is known as 'Big Rock' after the rocky peak that towers 200 feet above the surrounding country side. A small cave high on the side of the peak was also reputedly the home of the wolf Old Raridan who legend says was killed in an epic battle with local settlers at the end of the 18th century. His ghost is said to prowl the area and howl from the cliff edge during a full moon.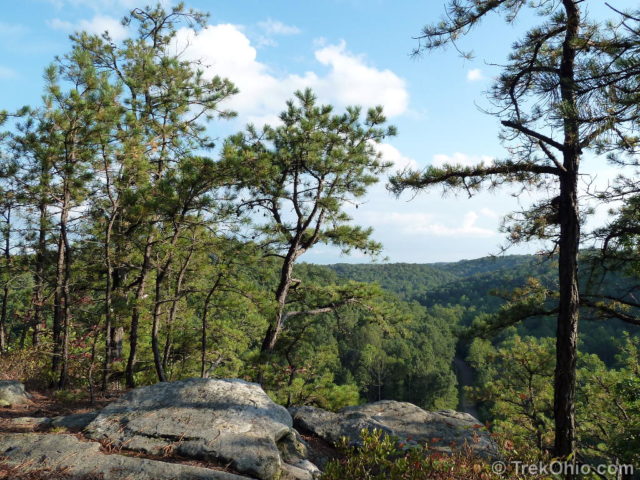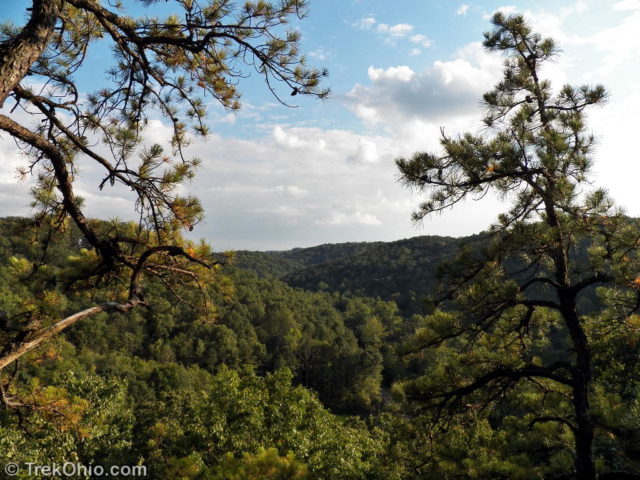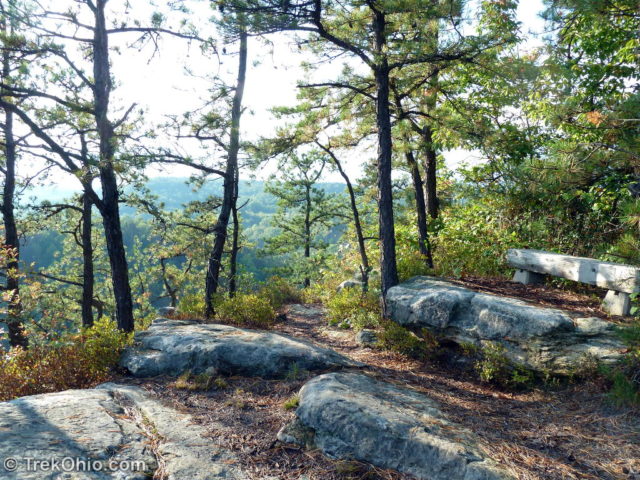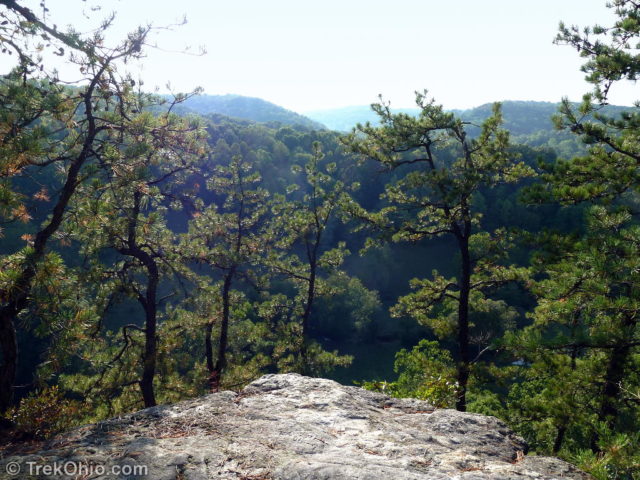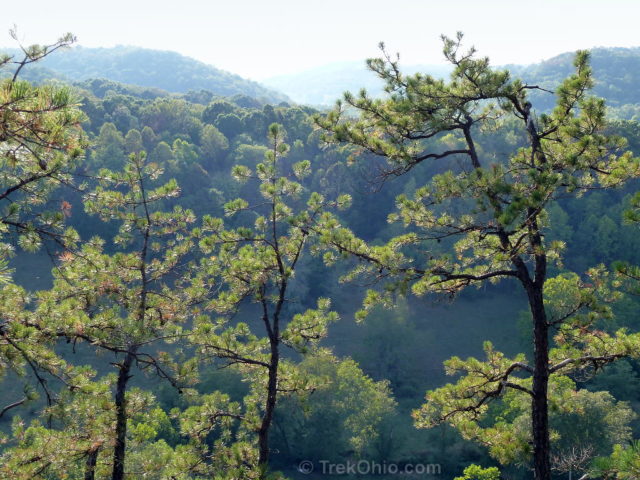 The owners of the park run Big Rock Cabins. We rented a cabin near the Big Rock which included access to the private trail system. We hiked to Big Rock in the late afternoon and visited two other knobs – Prophet Peak and Turkey Rock the next morning. Our sleep at the cabin was undisturbed by prowling wolf ghosts.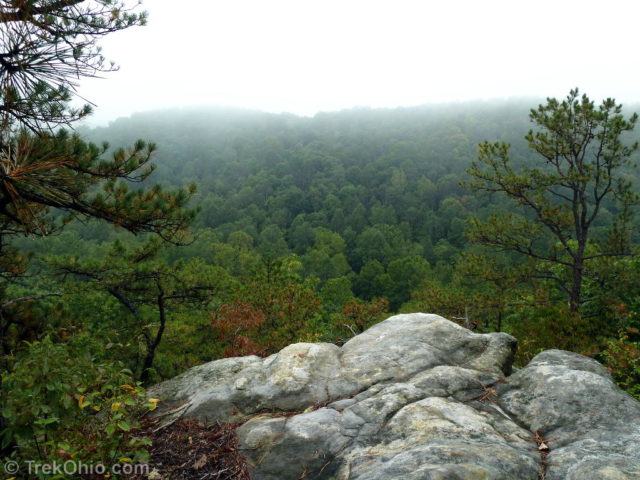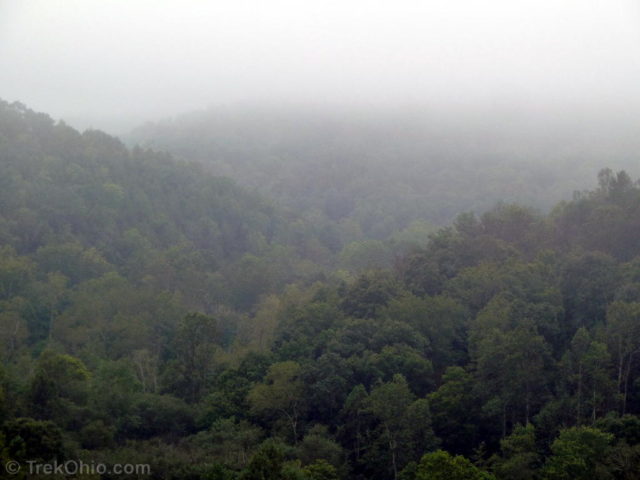 Hundreds of millions of years ago, Ohio was a shallow sea. Rounded stones of quartz were deposited by rivers in the sediment on the sea bottom. The sandstone cliffs of Big Rock are embedded with the quartz aggregate deposited long ago.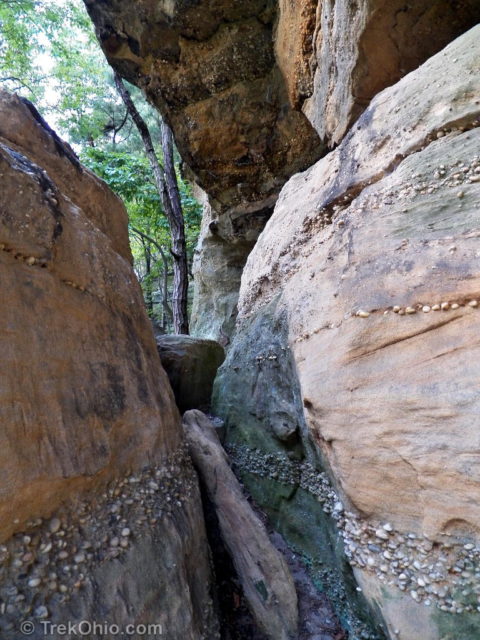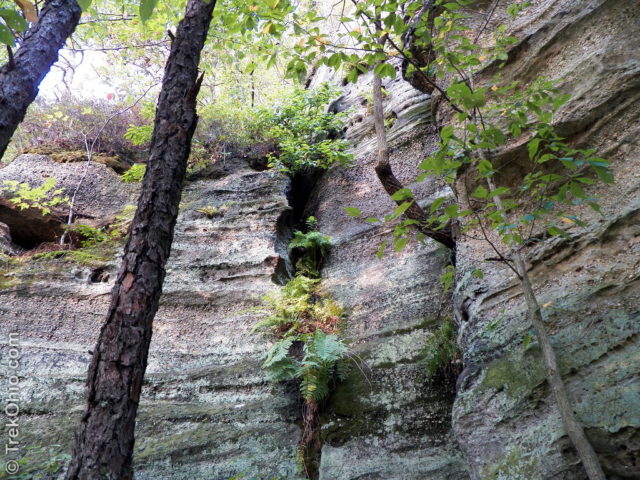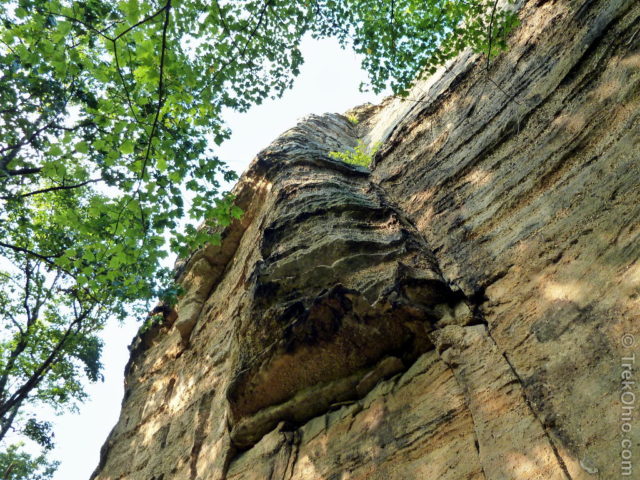 In the nineteenth century the area was home to a community of emancipated former slaves from Virginia. The community was centered around the Sharon Baptist Church near Big Rock. An annual summer celebration known as Big Rock Meeting Day brought together people of all races to meet, worship, and celebrate in the shadow of Big Rock. The celebration was held annually from post civil-war until 1962.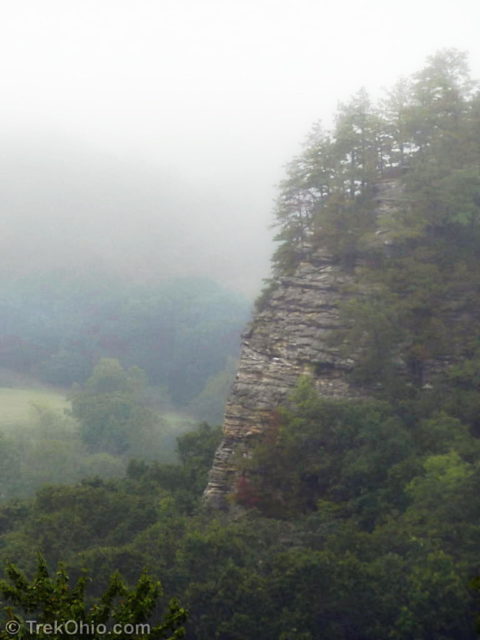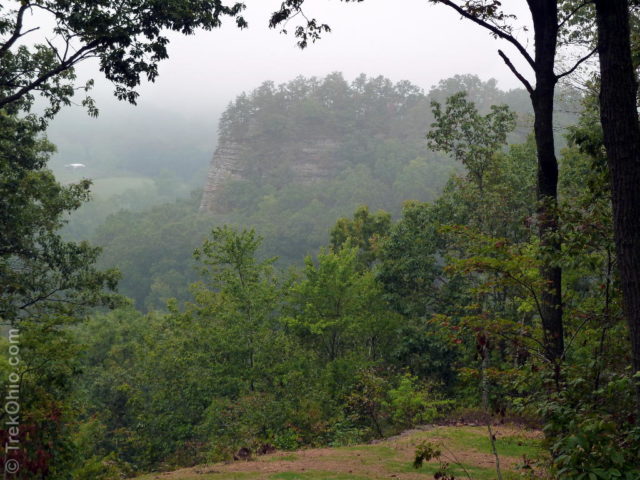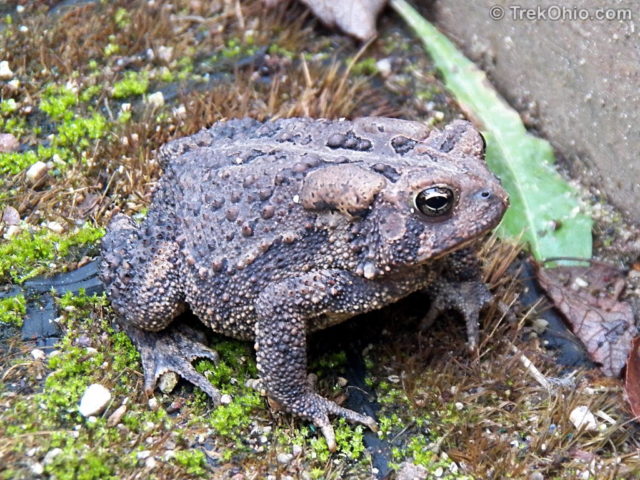 Additional information
More on Southeastern Ohio
© Deborah Platt, Robert Platt and TrekOhio.com 2012 to 2021