This past Friday we visited Raven Rock State Nature Preserve. It was our first visit to a permit-only preserve. We'd planned a visit to Shawnee Lodge and had applied for a permit more than two weeks before our trip.
It was a cool, overcast afternoon when we parked near the trailhead for Raven Rock. There were two parking spots, one of which was already occupied. The trail is 1.25 miles (one way) and ends at a cliff 550 ft above the start with a stunning view of the Ohio River and the hills of Kentucky beyond.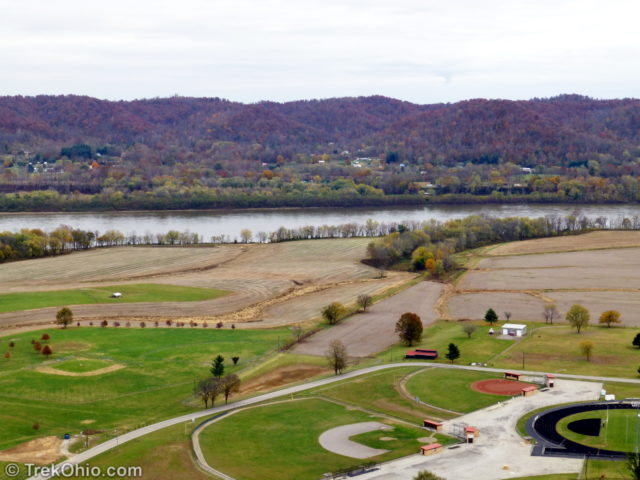 From the flood plain below Raven Rock, I was able to take a couple of photo showing where the rocky promontory is.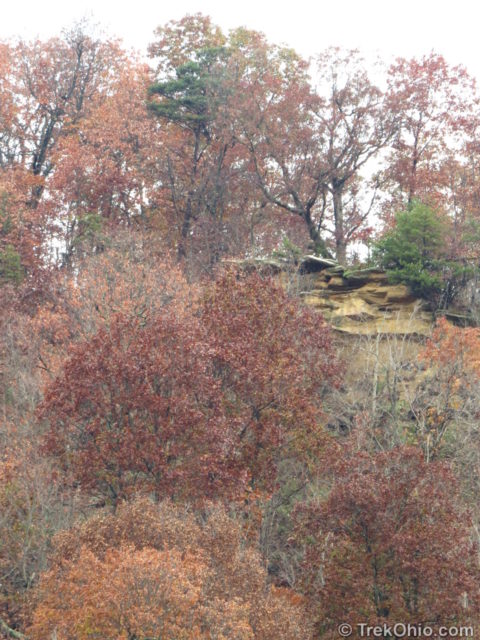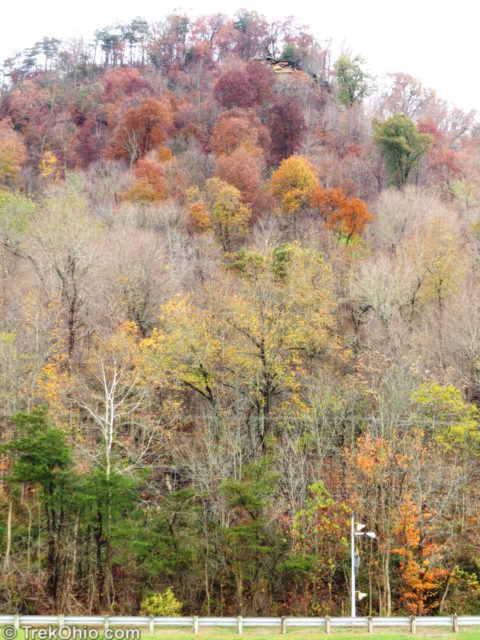 The trail is forested the whole way and involves several switchbacks to climb the hillside before finally leading up to the ridgeline that eventually terminates at Raven Rock.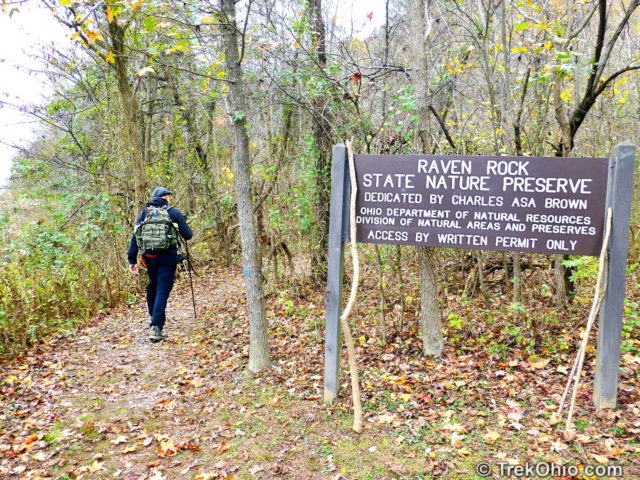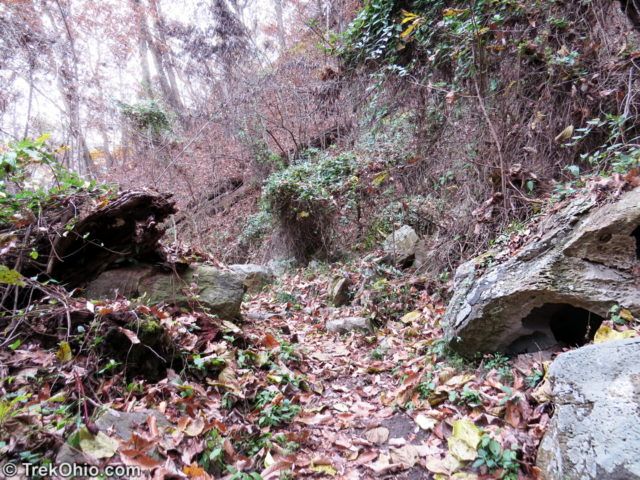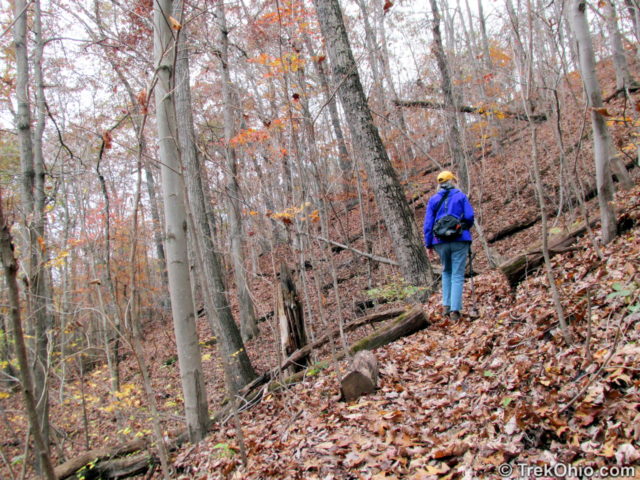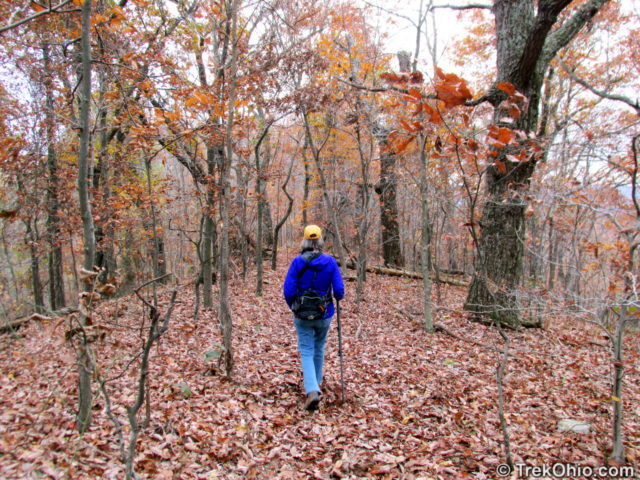 From the ridgeline, there are areas where there is a steep drop-off.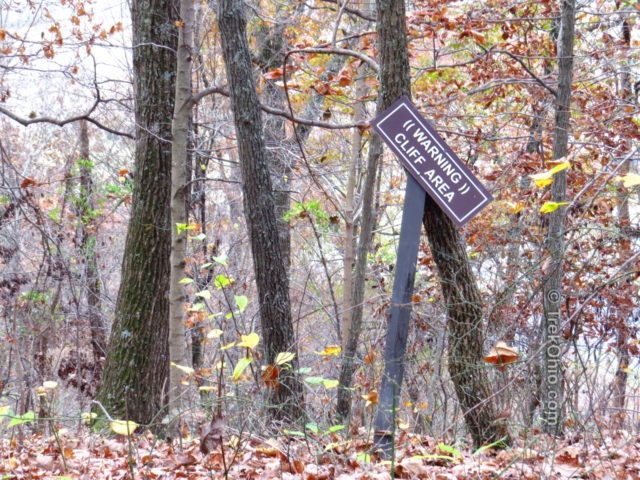 Once you get to Rave Rock, there is a great view of the flood plain around the Ohio River.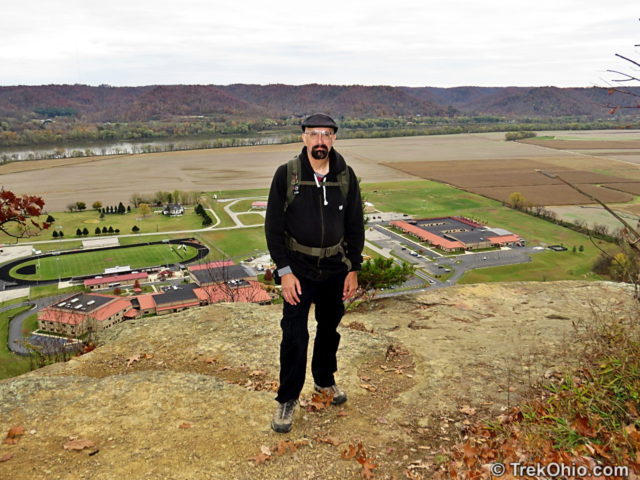 The cliff itself is a thin, exposed, sandstone overhang containing two natural arches. From the cliff-top one arch appears as a small hole in the rock and the other is a thin line of rock along one edge of the cliff.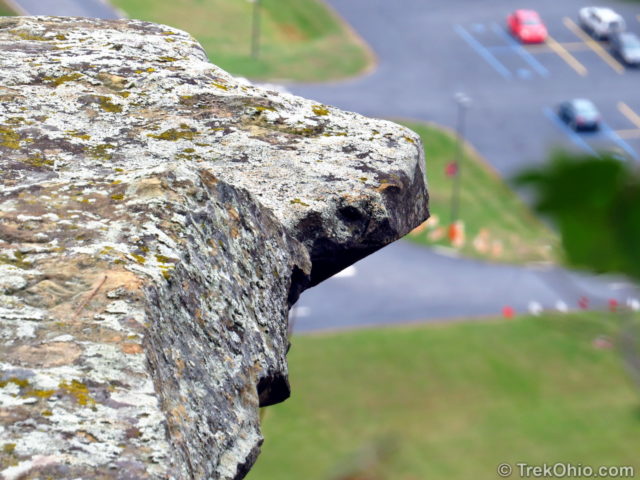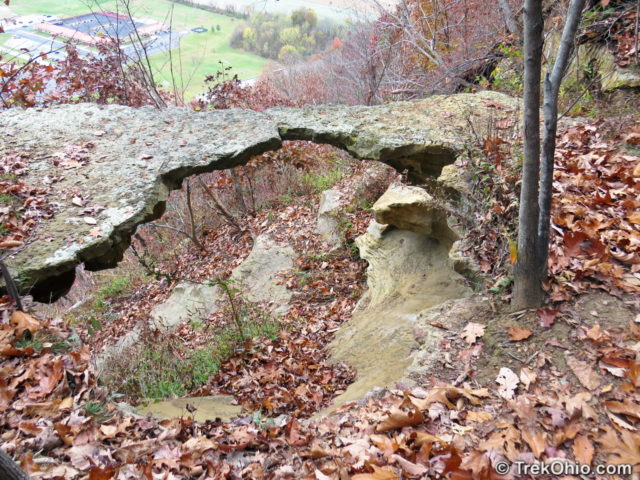 We stayed and enjoyed the view from the top, taking quite a few photos, including a 360 degree panorama with my Android phone. We retraced our original route returning to our car. Then we continued on for a short drive to Shawnee Lodge.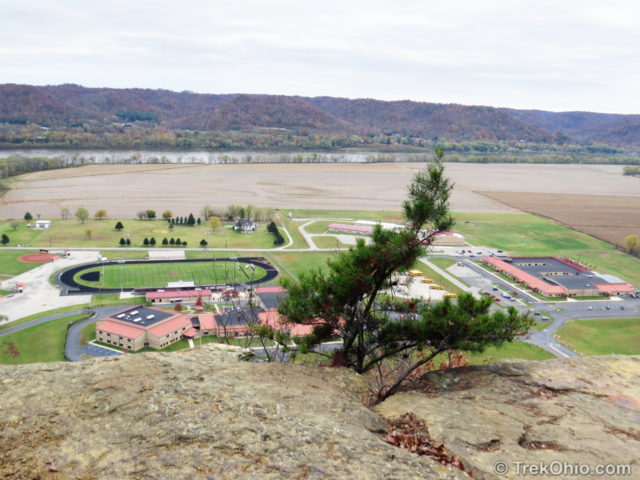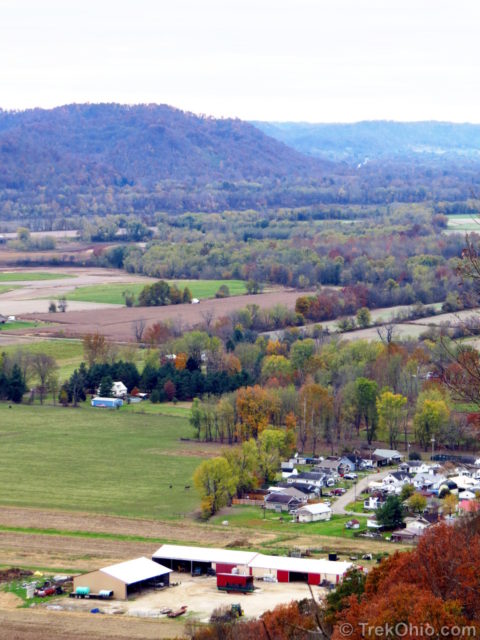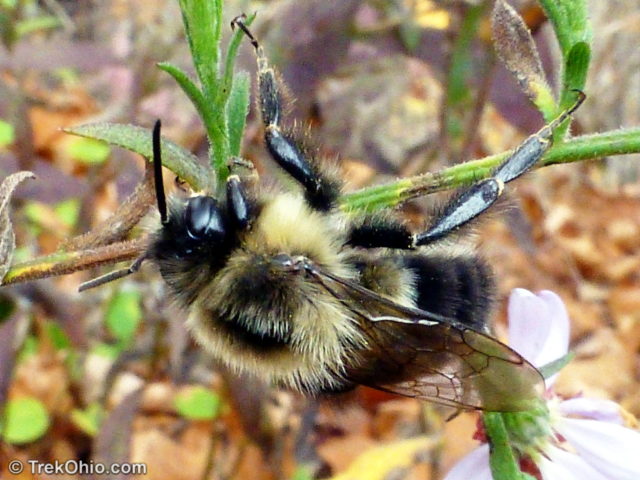 Additional information
Location
Address: Undisclosed Location in Scioto County
Directions: We could tell you, but then …
To visit the preserve, you must apply for a permit (see below) from the Ohio Department of Natural Resources at least 14 days before your visit. Application is easy and can be done by e-mail. They will send you a map, directions to the trail-head, preserve rules, a permit, and a parking permit.
Update: We recently learned that it is often possible to get a same-day permit for Raven Rock from the park office of the Shawnee State Park. However, park officials recommend that if you are traveling some distance to visit Raven Rock, it is still probably wiser to go the traditional route of applying 15 days in advance as described above. There could be some unexpected issue that might prevent them from issuing a same-day permit.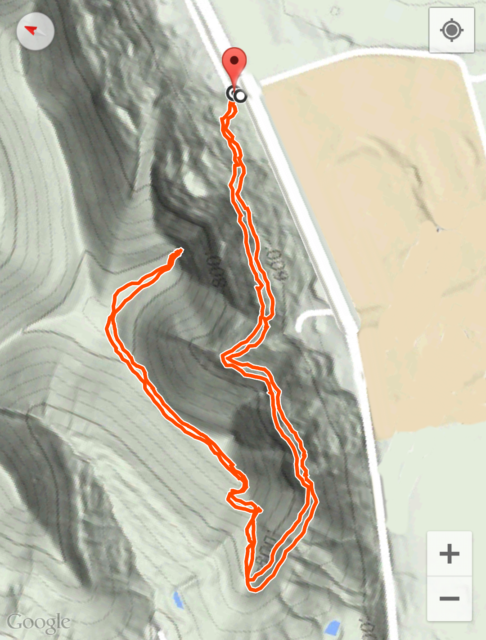 More on Scioto County
© Deborah Platt, Robert Platt and TrekOhio.com 2012 to 2021