When Deb and I learned that Ohio's lodges were reopening our immediate reaction was "Let's go!". The lodges reopened on June 5th. We made reservations for Shawnee Lodge starting on June 7th. This was our first big trip away from home since the COVID lockdown commenced in March.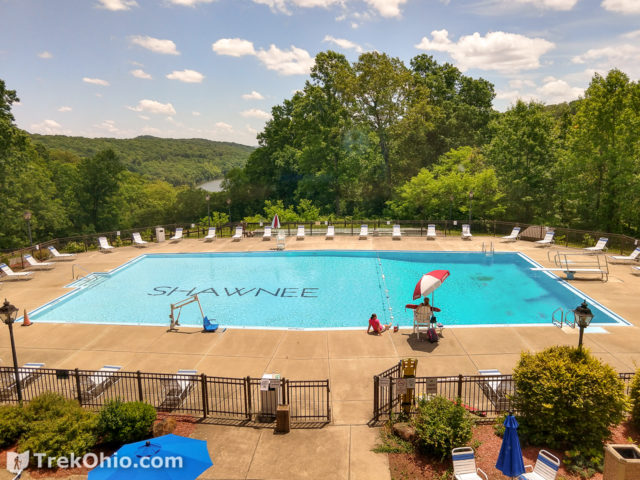 On the way we stopped at Lake Katharine State Nature Preserve. We've visited Lake Katharine before and it's a favorite – featuring a pristine lake, hills, rare magnolia trees, a waterfall, cliffs, and rock outcroppings. The parking lot was unusually busy for a weekday with people taking advantage of a beautiful sunny day to explore the more than six miles of hiking trail at the preserve.
We opted for the 2.5 mile Pine Ridge Trail which passes by the lake and a cascading waterfall. Along the way we made a detour to visit the newly opened Lakeview Trail. This trail is a pleasant 1 mile loop through forest with a few scenic views of Lake Katharine. It returns you right back to the Pine Ridge Trail. On our trail trace below, it's the loop on the left-hand side of the trace.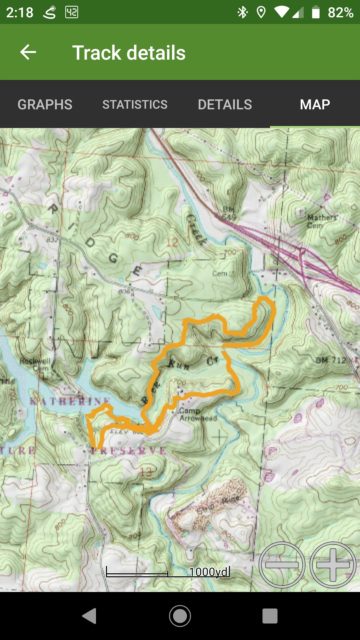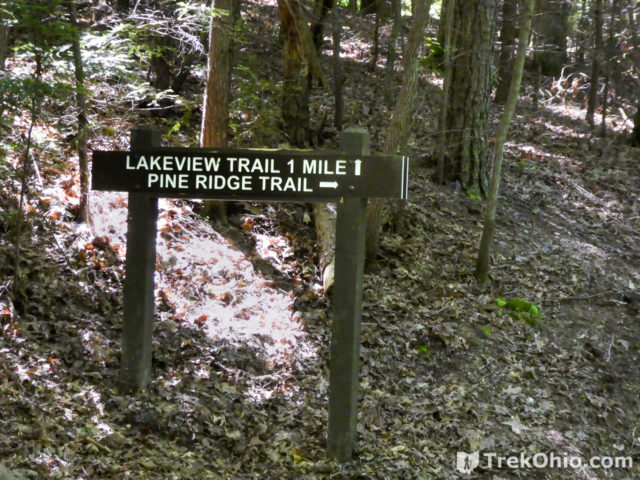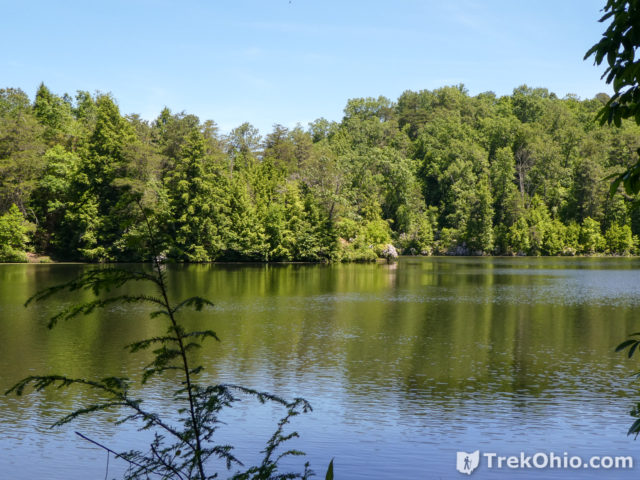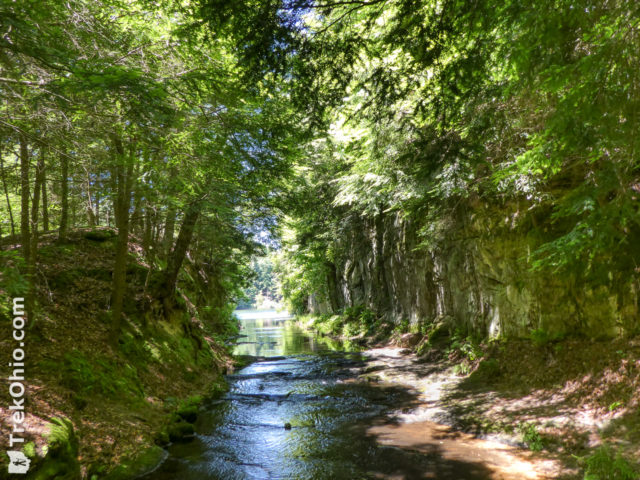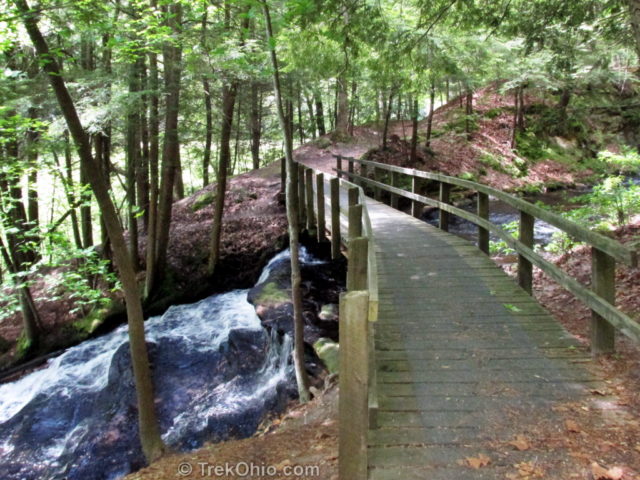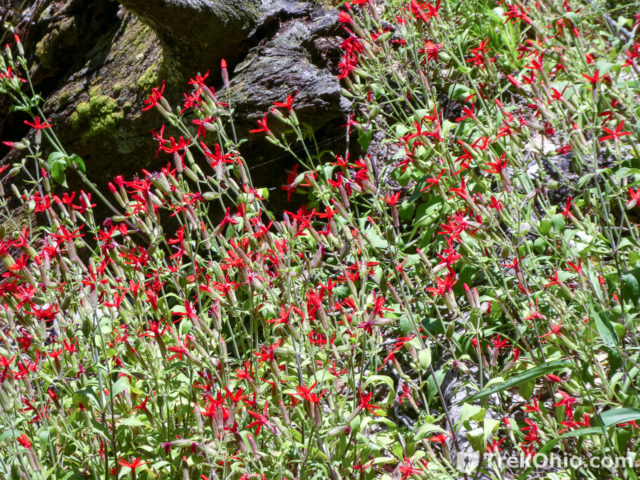 We passed the waterfall, continued on through the hillsides and eventually returned to our vehicle. I should note that there are no rest facilities available at the preserve. However, state Rest Area 09-30 (US-35, Ray, OH, 45672) is open. After our hike, we continued on to Shawnee Lodge.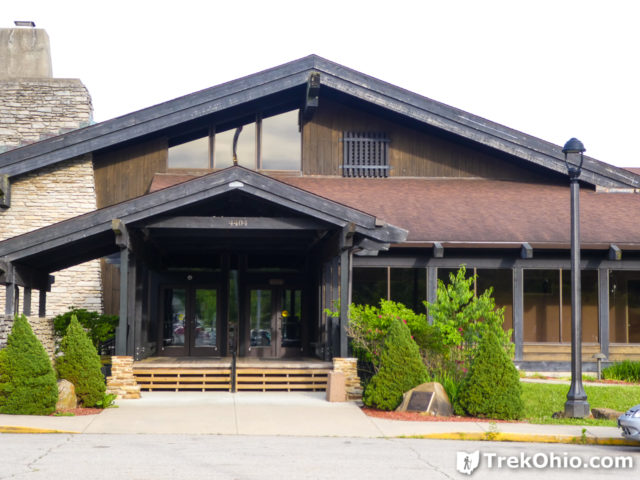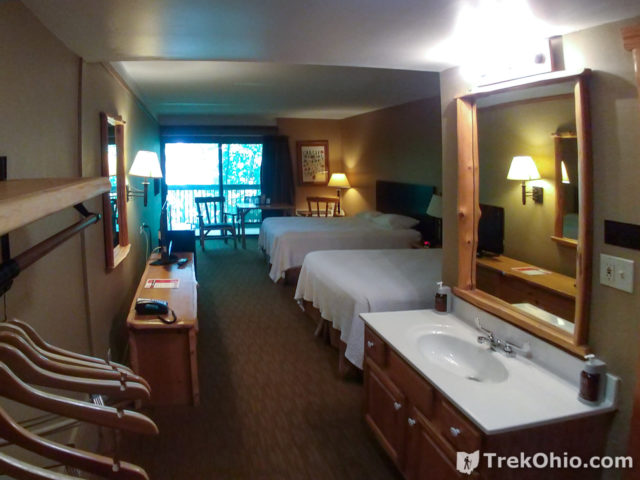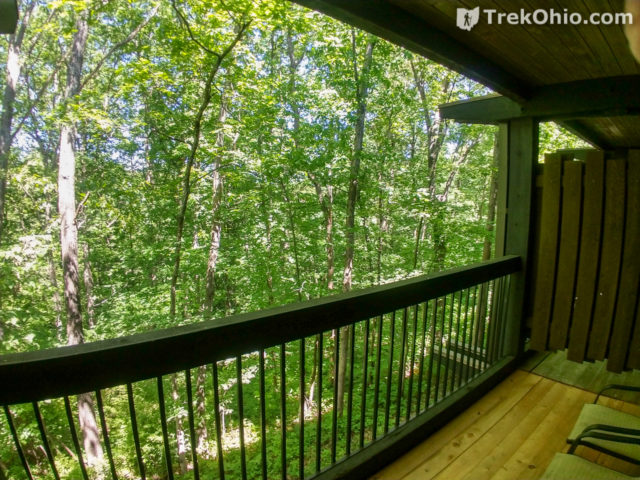 The lodge is open, but some facilities are still not available (such as the game room). The dining room is open – with a limited menu available. They offer a variety of main courses, sandwiches, pizza, appetizers, and deserts. They also have a selection of beer and wine. The menu is lacking for those who are vegan or vegetarian. In such case you might prefer renting a cabin and preparing your own meals in it's kitchen. The common areas in the lodge including the porch areas are open. While we were there, the outdoor pool was open and had a lifeguard on duty. I should also note, that rooms were being extensively cleaned in-between guest visits, but were not made up during our visit due to COVID-19 concerns. An information sheet stated that rooms could be made-up upon request.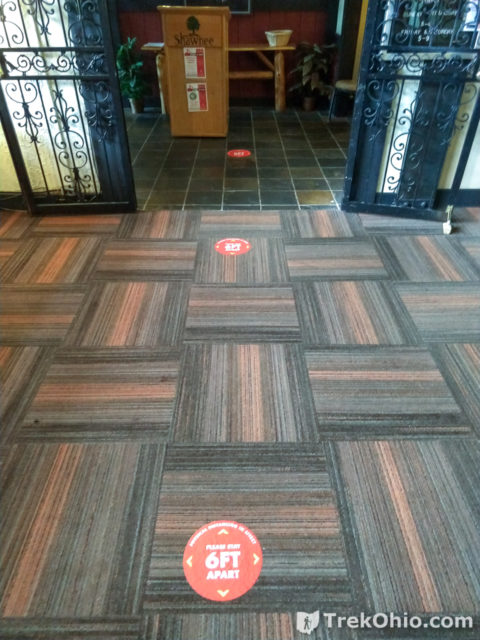 I spoke to the staff at the hotel. The hotel was not crowded mid-week. However, reopening weekend had sold-out and the following weekend was sold-out as well. The weekend after that was heavily booked, but there were still rooms available.
As we'd turned into marshmallows during the long lockdown, we choose to do the 4.2 mile West-Loop on the Shawnee Day Hike Trail rather than a longer hike. It was a warm sunny day and it was wonderful to get out. At the end of the hike we returned to the parking lot near the Shawnee State Park Nature Center (Note: the nature center is still closed). We noticed a number of wooden posts next to newly planted seedlings. The small leaves looked familiar. The park naturalist was working in a nearby garden, so we inquired about the seedlings. As we suspected, they were American Chestnut seedlings. The American Chestnut had been virtually wiped out by a blight a century ago. These seedlings were part of an effort to restore a blight-resistant American Chestnut to our forests. The naturalist had acquired and planted these seedlings herself. We wish her luck in restoring this wonderful tree to Shawnee.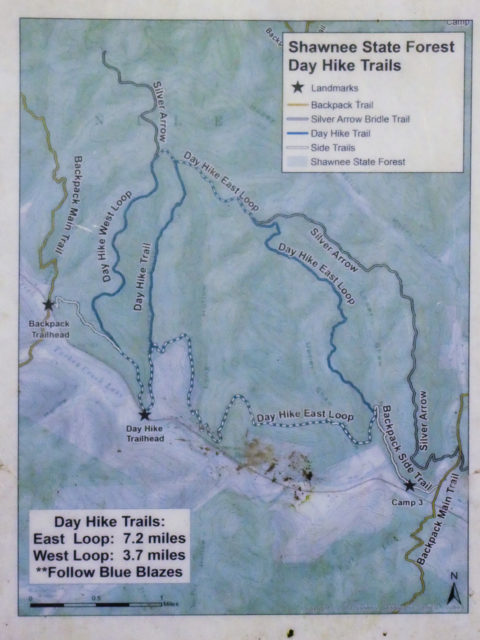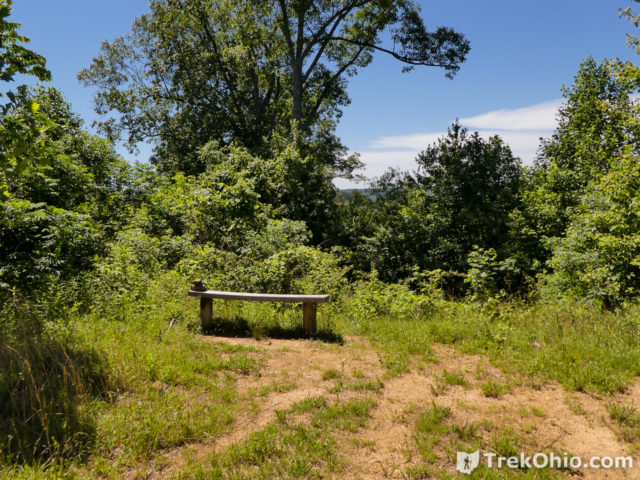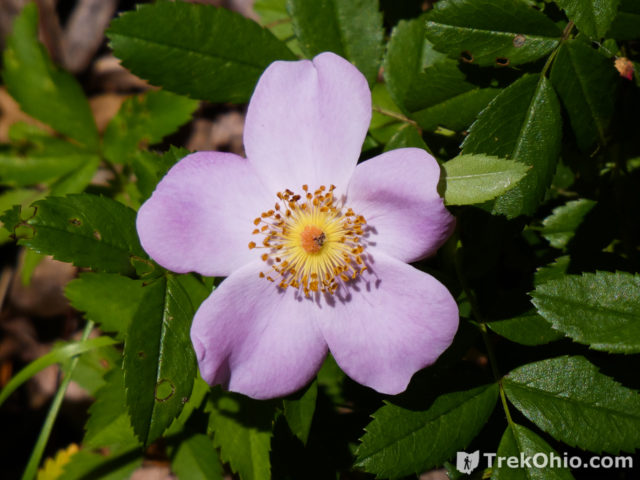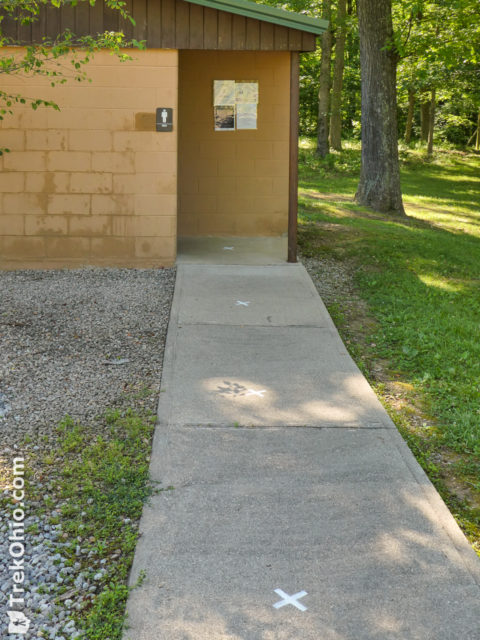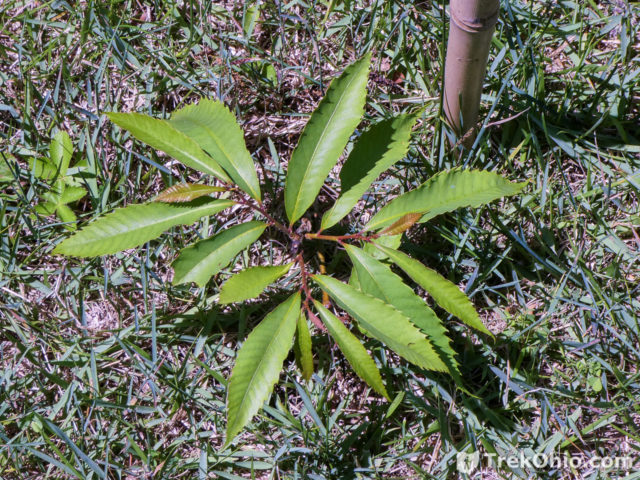 Our final hike of the trip was complicated by a road closure on OH-125 near Lynx, OH. We ended up driving to the trail-head of the Joan Portman trail via US-52. Google Maps (as it has the habit of doing) directed us down a one-lane dirt road for the last few miles of the journey. The Joan Portman Trail is a nearly continuous climb which culminates in "Flood's Point" overlooking the Brush Creek valley. From here, an extension of the Buckeye Trail begins that proceeds 14 miles to intersect the trail system in Shawnee State forest. This is entirely new trail that has been created by Buckeye Trail volunteers. As our time was limited, we'll have to explore this on a future trip.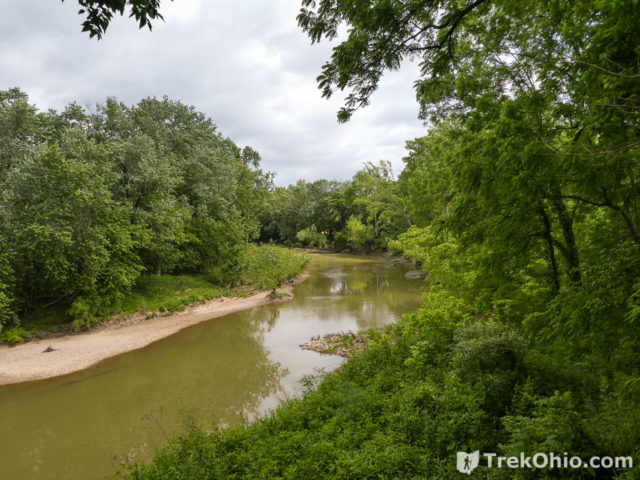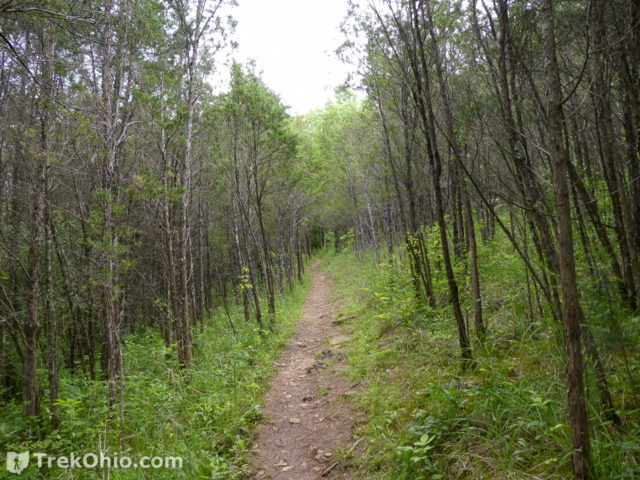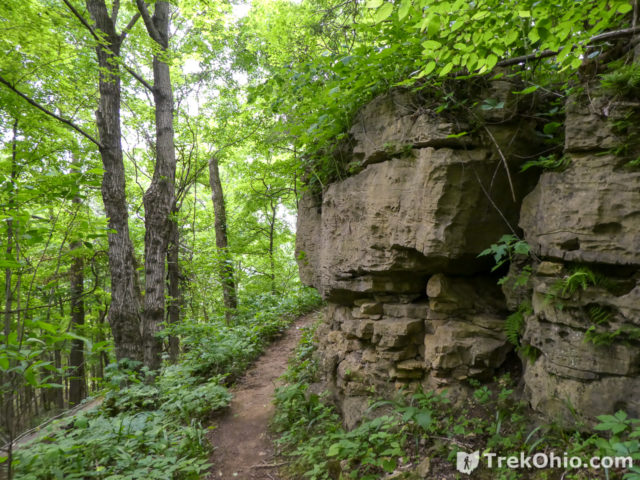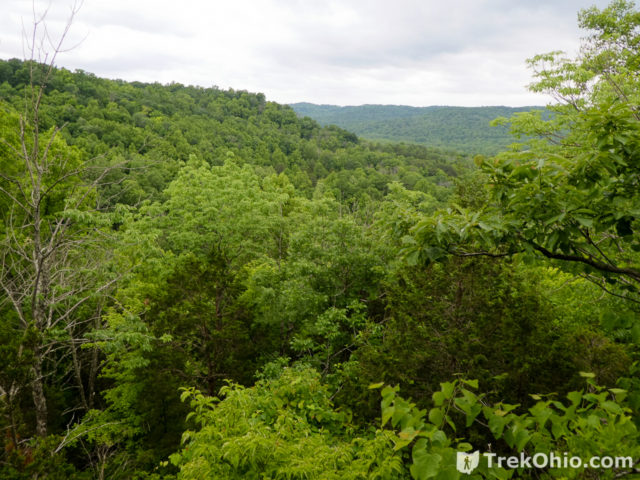 Finally, on the way back to Columbus, we treated ourselves to a stop at Cruiser's Diner (155 Stern Dr, Seaman, OH 45679) off of OH-32. The diner is a classic chrome diner featuring good food and amazing homemade pies.
Have you visited a state park lodge, cabin, or campsite since the reopening? Please share your experience in the comments section below!
Additional Information
More on Scioto County
© Deborah Platt, Robert Platt and TrekOhio.com 2012 to 2021