We returned to Lake Katharine Nature Preserve in mid-May to walk the 2.5 mile Pine Ridge Trail. Among the attractions of Pine Ridge Trail are Lake Katharine itself, Rock Run creek, a cascading waterfall, large rock outcroppings and cliffs, a hemlock grove, and magnolia trees.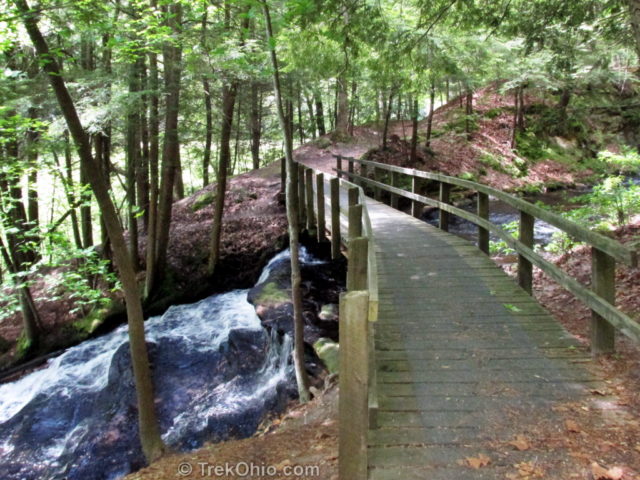 The trail-head starts in the parking lot and leads east to the intersection of the Pine Ridge and Calico Bush trails. From there it intersects a service road that descends down to the earthen dam at one end of Lake Katharine.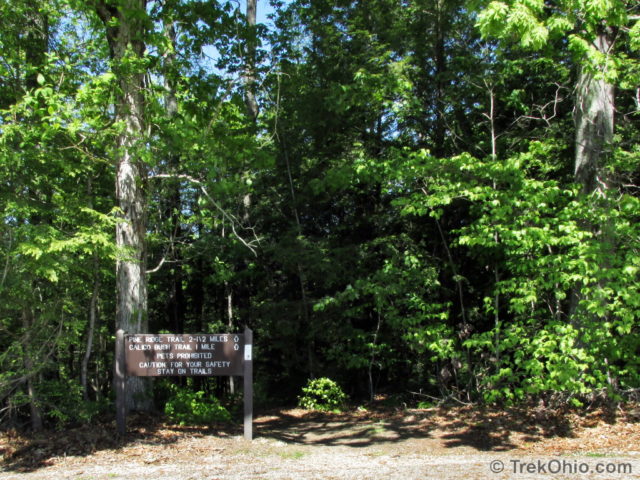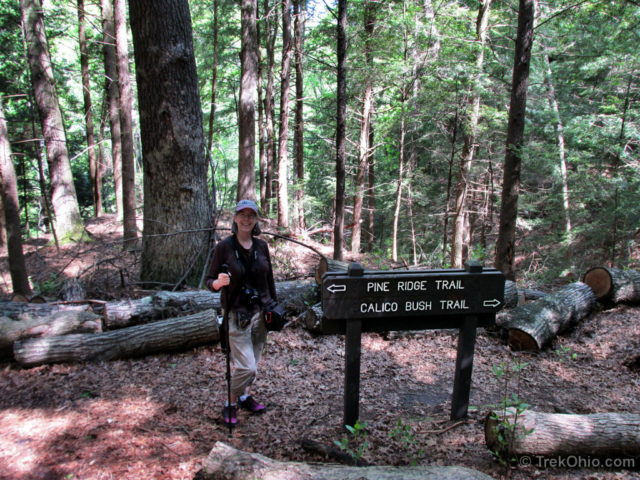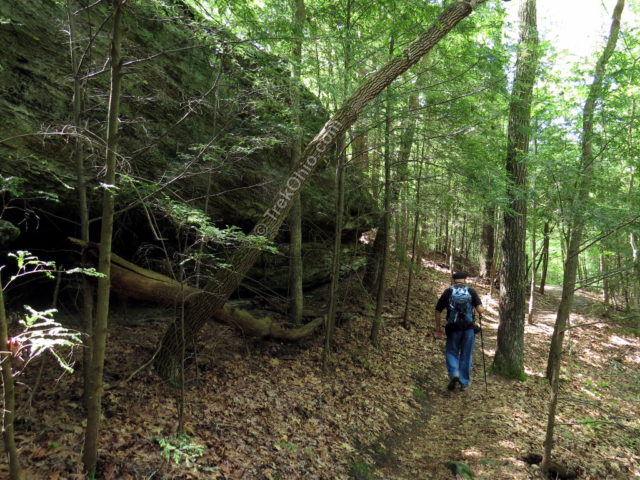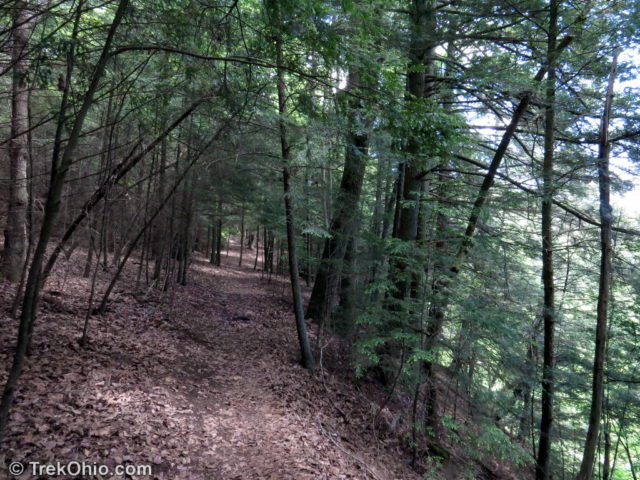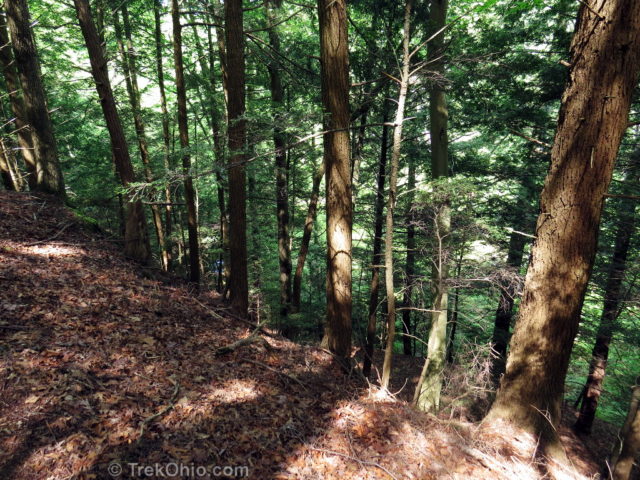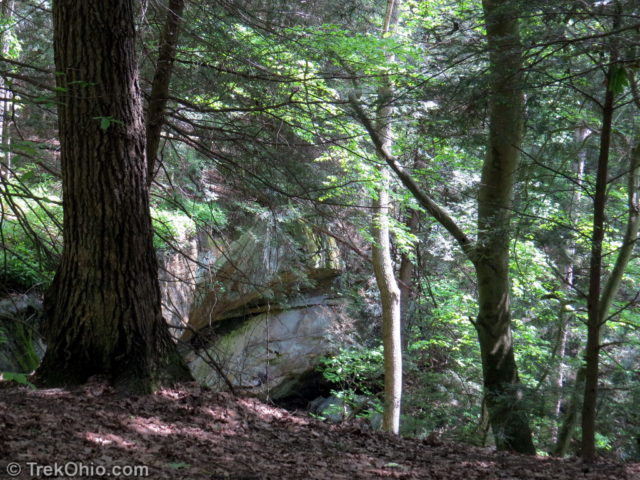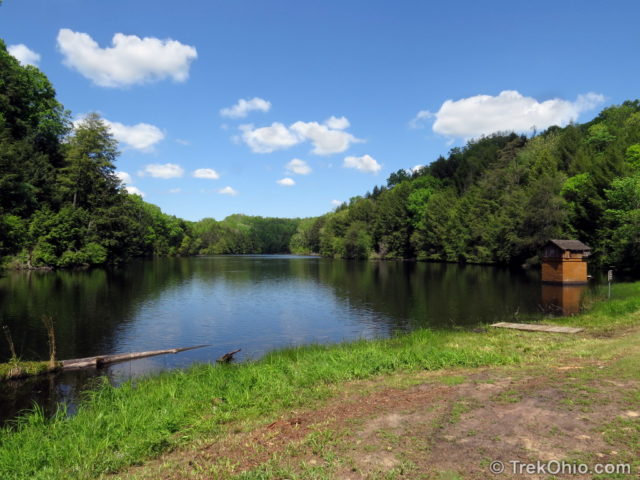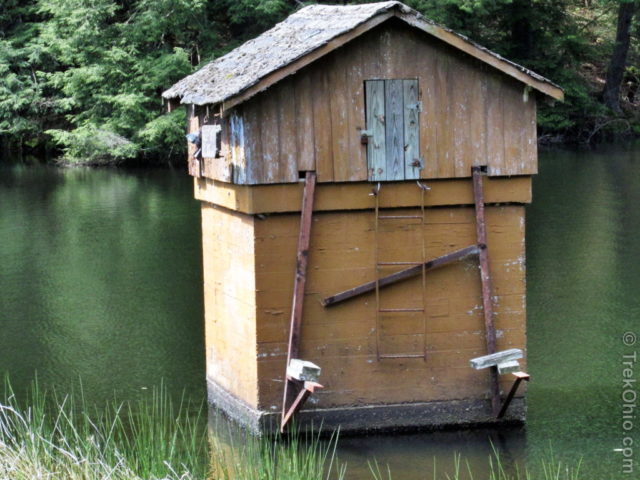 There were plenty of spring flowers growing on the earthen dam and the surrounding area.
After crossing the earthen dam, the trail descends to a wooden bridge across Rock Run – a creek fed by the outflow from the lake. The bridge is situated over a picturesque cascade as the creek descends from the lake to a valley below.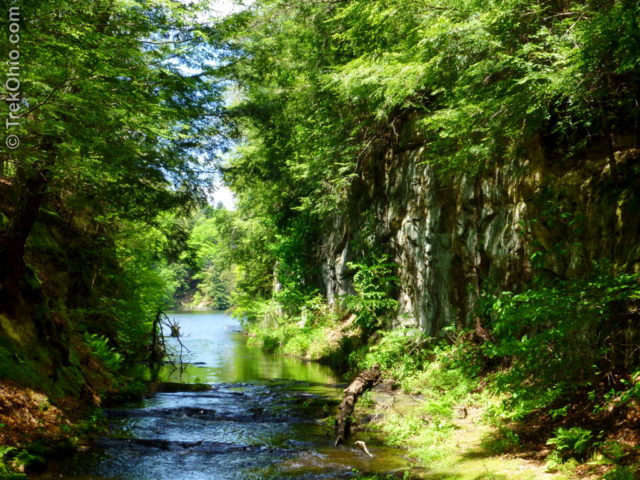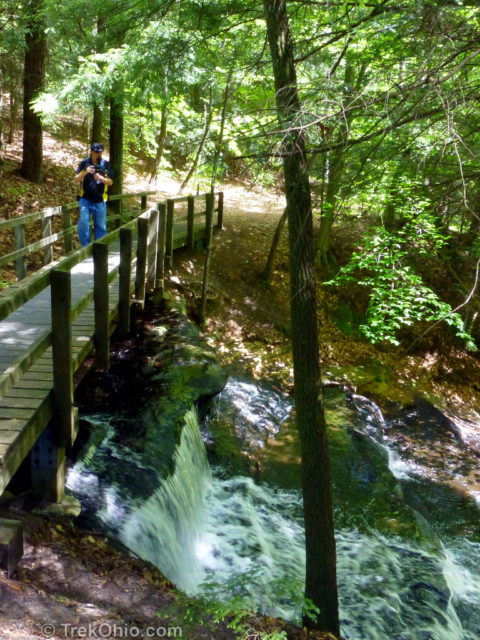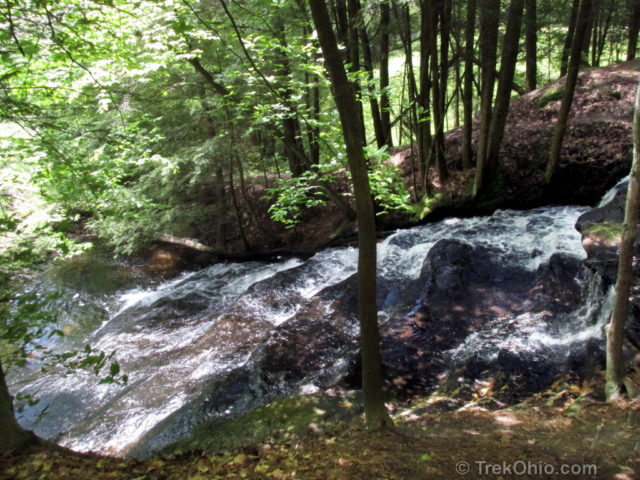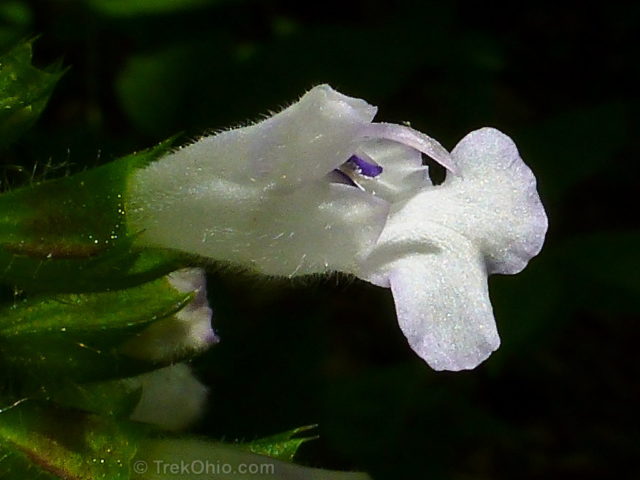 And here are a few sightings along the way.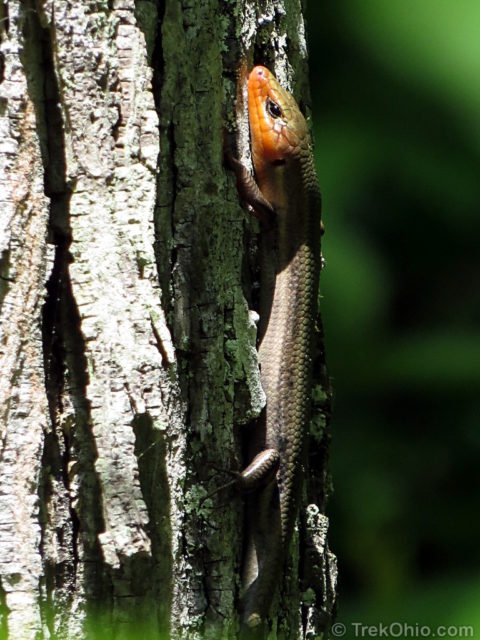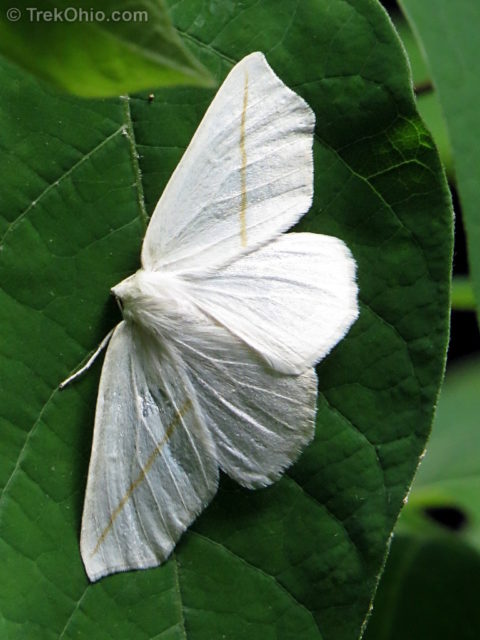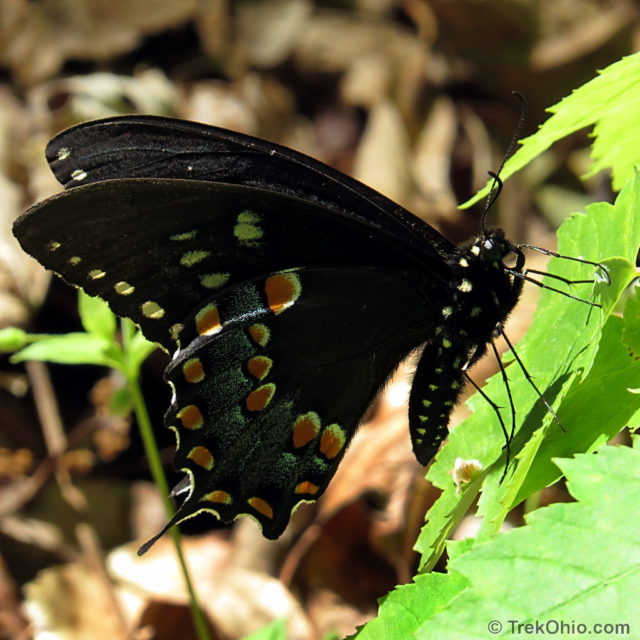 The preserve contains two types of magnolia trees that are rare in the state of Ohio – the Bigleaf Magnolia (Magnolia macrophylla) and the Umbrella Magnolia (Magnolia tripetala). The Bigleaf Magnolia's leaves are lobed at their base and the Umbrella Magnolia is not. There are only 37 full-grown Bigleaf Magnolia's in three valleys of the Jackson County. The Umbrella Magnolia is rare, but occurs in Jackson, Hocking, Scioto, and Vinton counties. We saw a number of Umbrella Magnolia saplings and a few mature trees along the trail.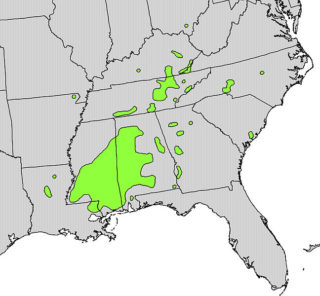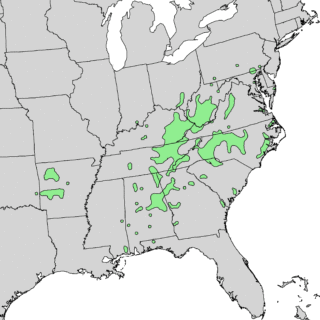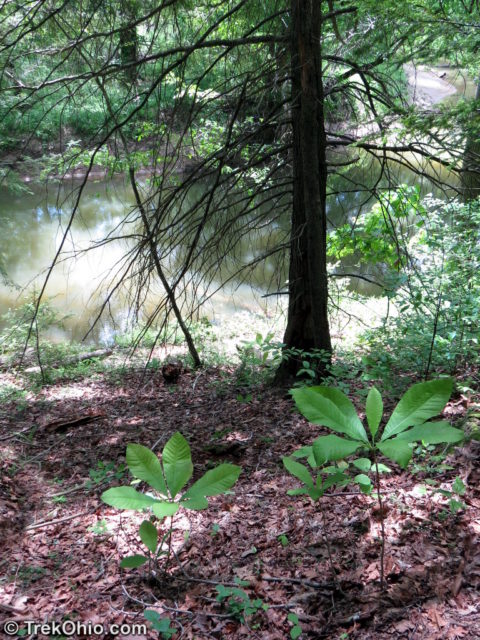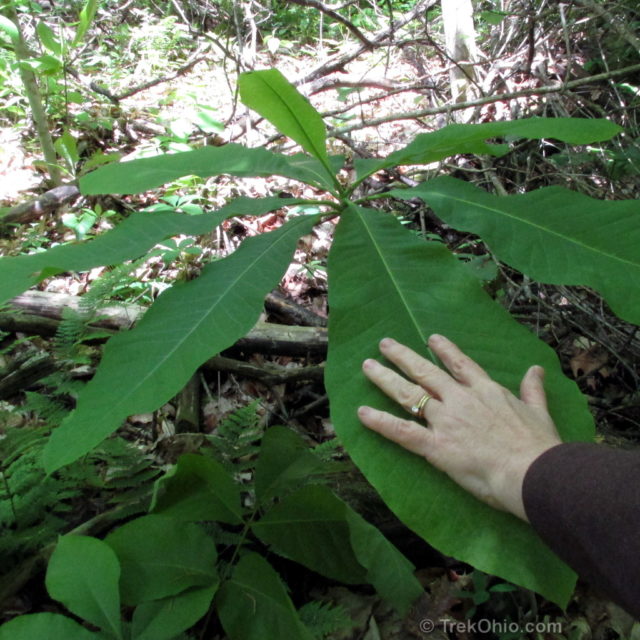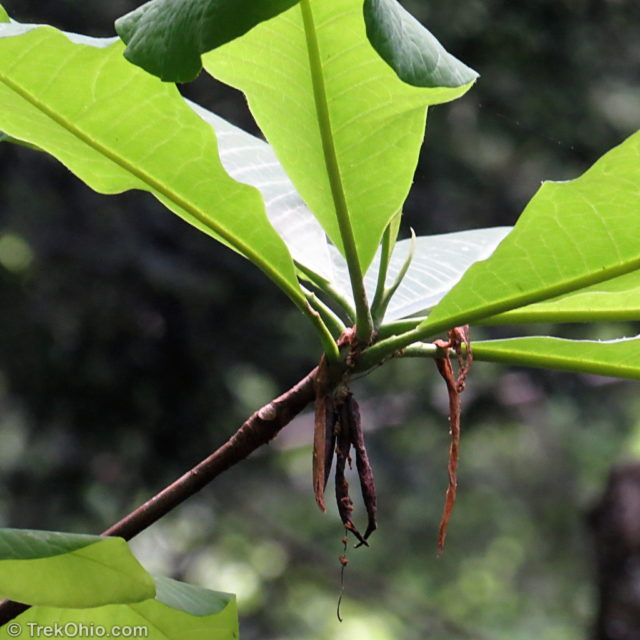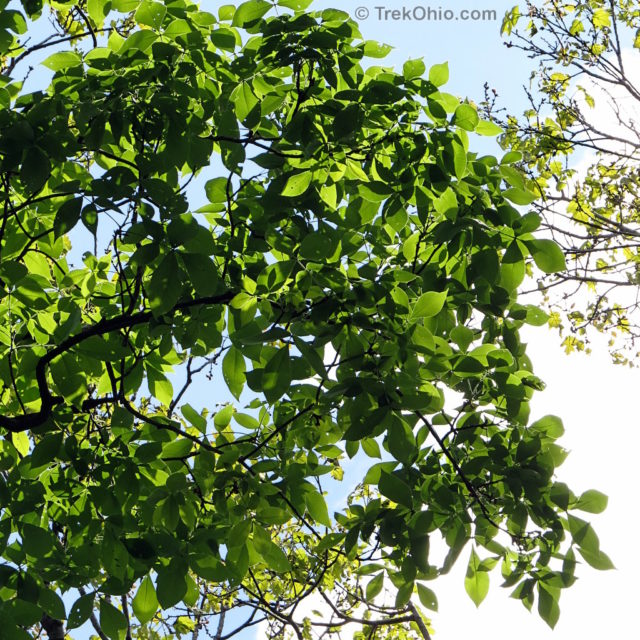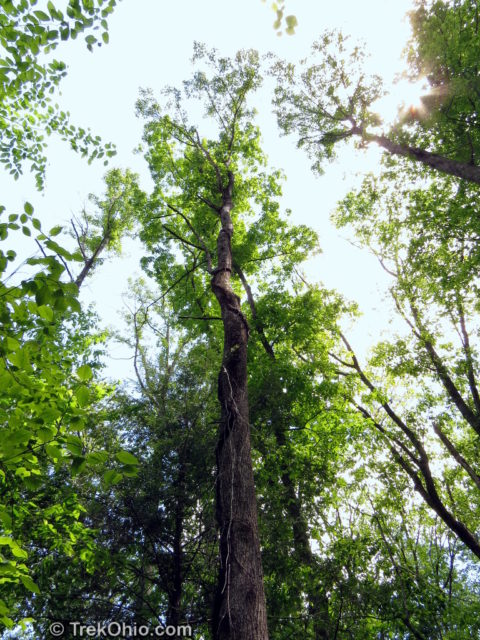 The trail follows a ridge paralleling the Rock Run valley and passes through a series of woodlands. It then descends down to the flood plain of Rock Run Creek and follows it for a while. Besides seeing more Umbrella Magnolia saplings along the creek, there was also a huge expanse of ferns.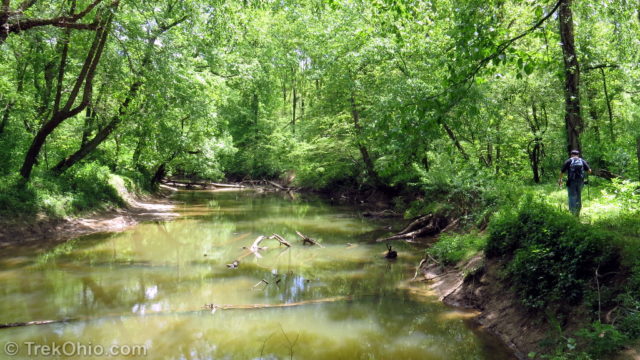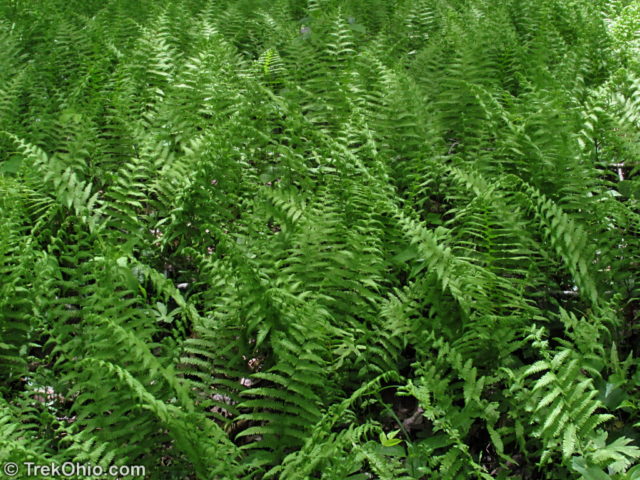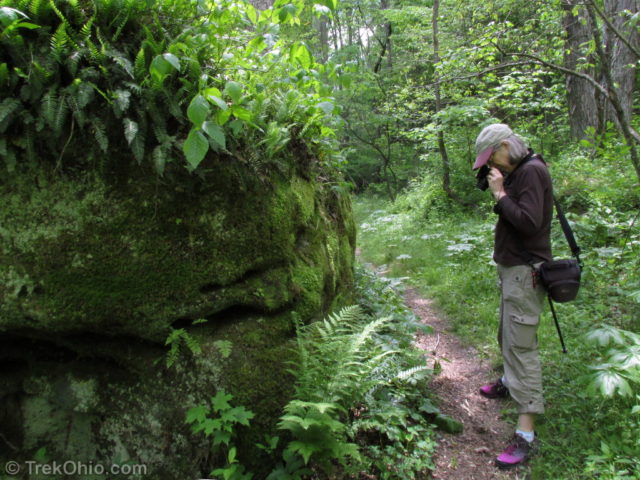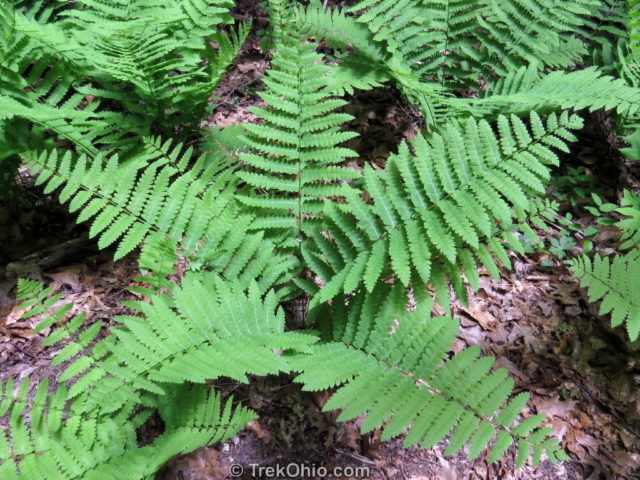 There was some bare, sandy soil near the creek — perfect for viewing animal tracks.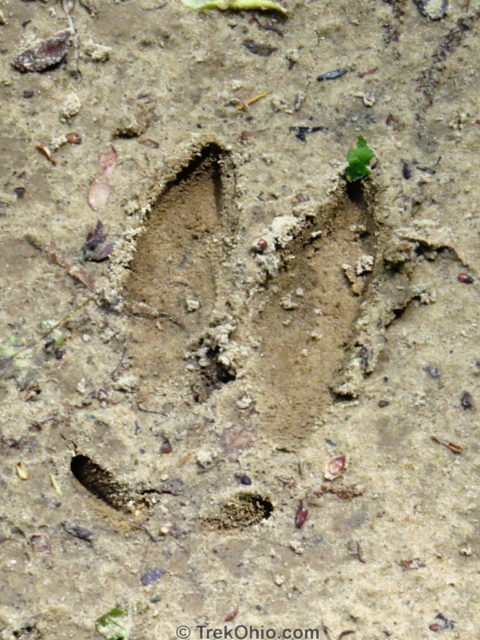 While photographing the above track, a dragonfly landed right beside it and said, "Take a picture of me!"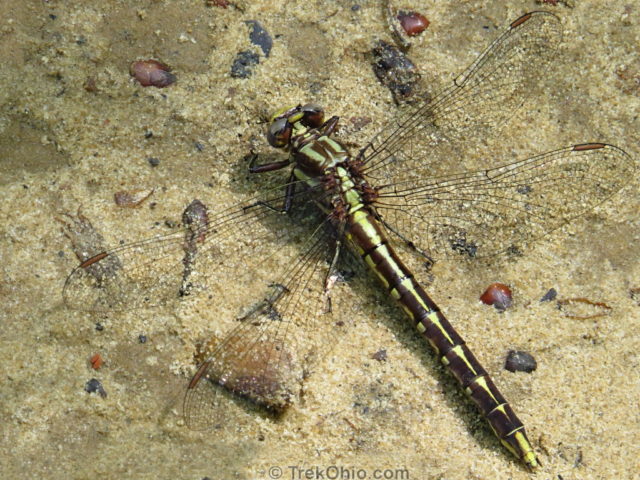 Finally, we came to a wooden bridge over Rock Run. The trail then ascended the other side of the valley, intersecting the Calico Bush Trail again and returning us to the parking lot.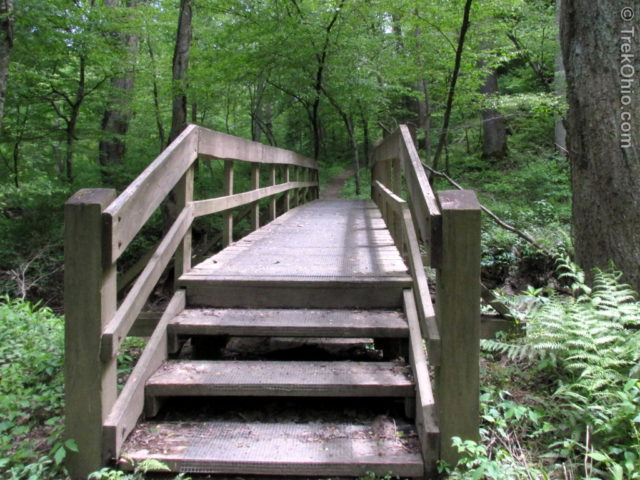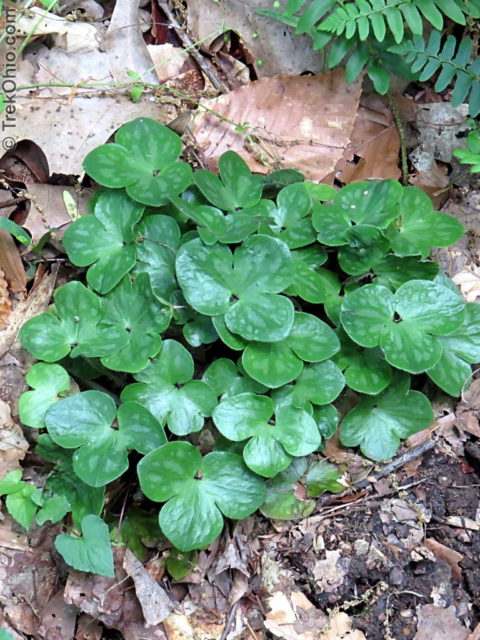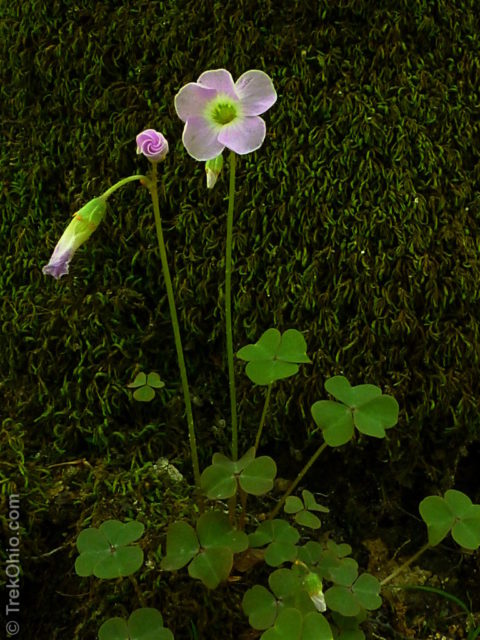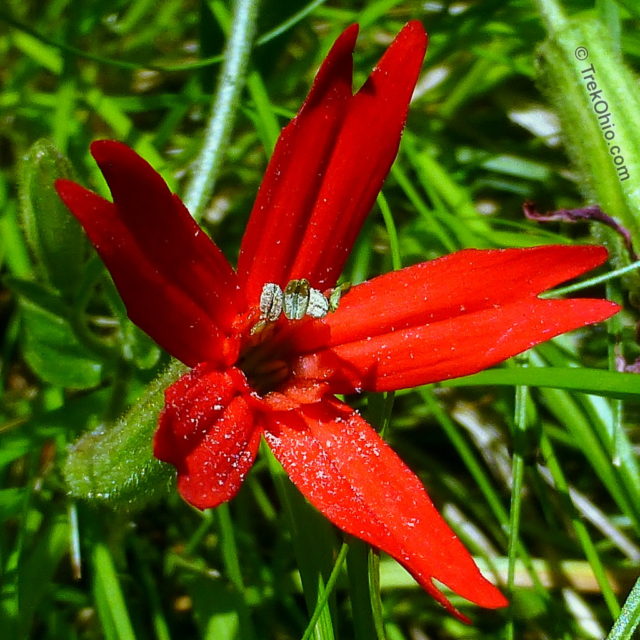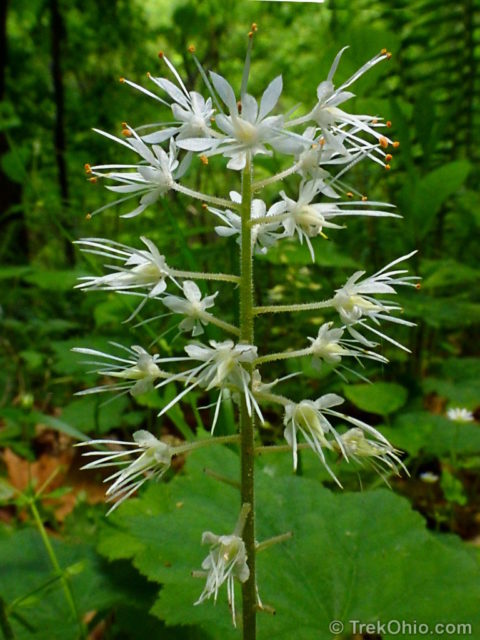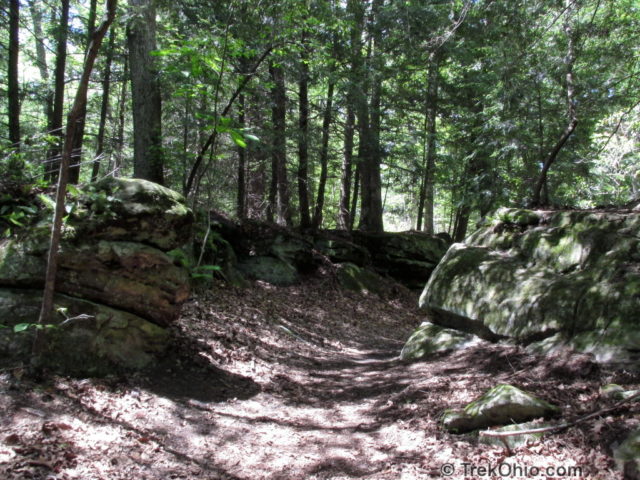 Additional information
Location
Address: 1703 Lake Katharine Rd., Jackson, Ohio 45640
Directions: Once you are in the general area, it's 2 miles west of Jackson on State Street (County Road 76 or Beaver Pike); turn right and proceed 2 miles north on County Road 85 (Lake Katharine Road).
GPS Coordinates: 39.085967, -82.669583
Google Maps: View on map or get directions
More on Jackson County
© Deborah Platt, Robert Platt and TrekOhio.com 2012 to 2021