Last fall, we stopped briefly at the Shreve Lake Wildlife Area on our way to Killbuck Marsh. The wildlife area is a 228 acre site in Wayne County that's named after its 63 acre lake.
The wildlife area features a parking area at the lake with a fishing pier and boat launch area (boats with electric motors only). A latrine is available in warm weather.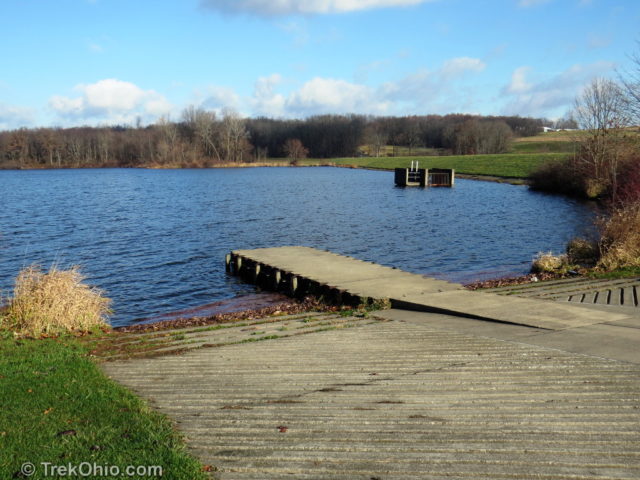 The lake is popular with fishermen and features largemouth bass, bluegills, and crappies. The lake is also a stopover point for migrating waterfowl in the spring and fall.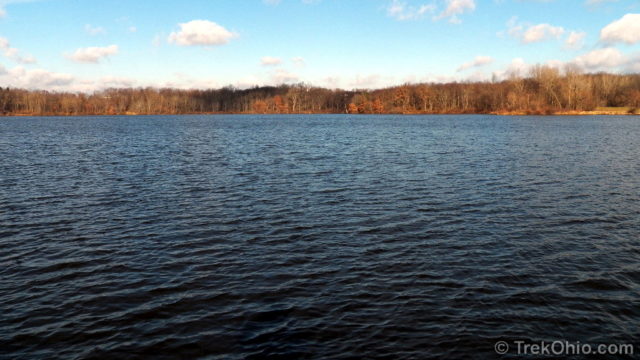 Additional information
TrekOhio: Wayne County Parks & Preserves — Includes links to Shreve Lake's official site and fishing maps, plus information on nearby parks, preserves and wildlife areas.
Shreve Spring Migration Sensation — March 18, 2017 in Shreve, Ohio
TrekOhio: Birding Resources — Our collection of links to websites, articles, maps, and videos related to birding in Ohio. Points to information on birding hotspots, organizations, events, and more.
Location
Address: Critchfield Rd. & Brown Rd., Shreve, Ohio 44676
Directions: The wildlife area is located near the town of Shreve, OH. Take State Route 226 to S. Elyria Rd (T-149). Proceed north to Brown Rd. (T-316). Turn right (east) onto Brown Rd. and drive till you see the lake and parking area on your left.
GPS Coordinates: 40.683339, -82.047622
Google Maps: View on map or get directions
More on Wayne County
© Deborah Platt, Robert Platt and TrekOhio.com 2012 to 2021