A couple of weeks ago we spent several days at a cabin at Lake Hope. Lake Hope is one of our favorite parks in Ohio. One of the reasons is the great hiking at Lake Hope, the adjacent Zaleski State forest, and many nearby parks and preserves. The other reason is the wonderful Lake Hope Dining Lodge which specializes in slow-cooked barbecued meat and wood-fired pizza.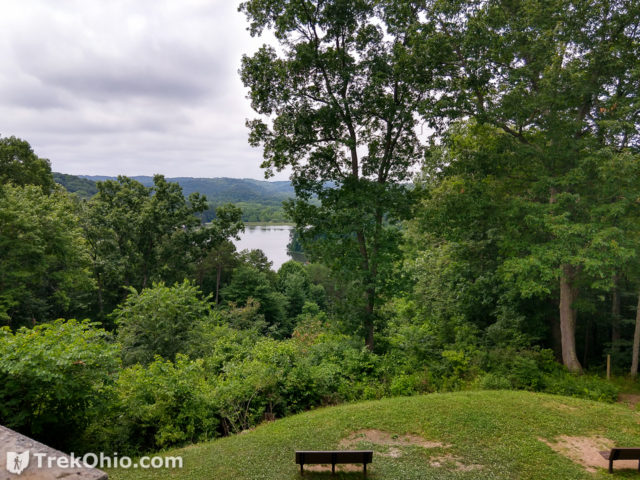 Due to the COVID-19 global pandemic, some changes were in effect.
Hiking trails are open at both Lake Hope and Zaleski State Forest
Group camp sites at Lake Hope and Laurel Lodge are closed
The Lake Hope Shelter House is close
The Lake Hope Nature Center is closed
Lake Hope cabins and camp-sites can be reserved in advance on the web
Walk-in registration is not available for camp-sites
Keys for cabins are picked up and dropped off outside of the park office at the dining lodge
The park office/gift shop is open (9:00 am – 4:30 pm) but access is limited (wear masks)
The dining area of the dining lodge is closed. Food orders could be placed at the dining lodge and customers were given a restaurant pager which notified them when food would be ready. Customers waited outside till paged, and then could pick up their order. Customers could eat at outside tables or take the food back to their cabin.
The carry-out menu at the dining lodge is somewhat limited
Restrooms are available at camp-sites but access is limited to insure social distancing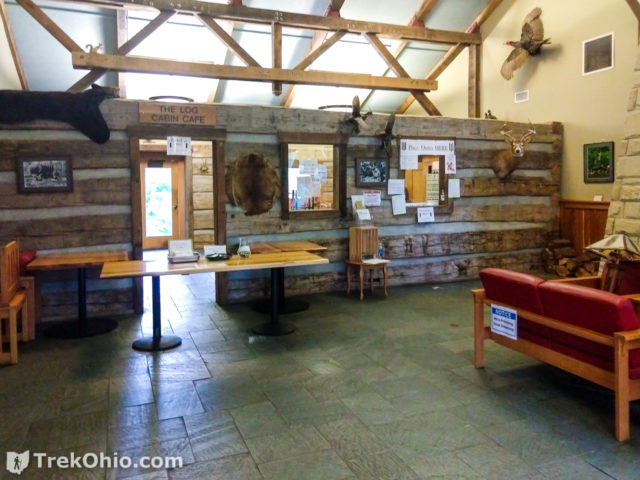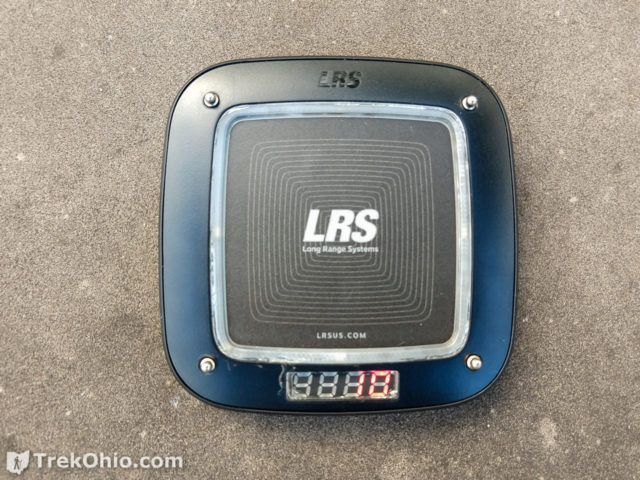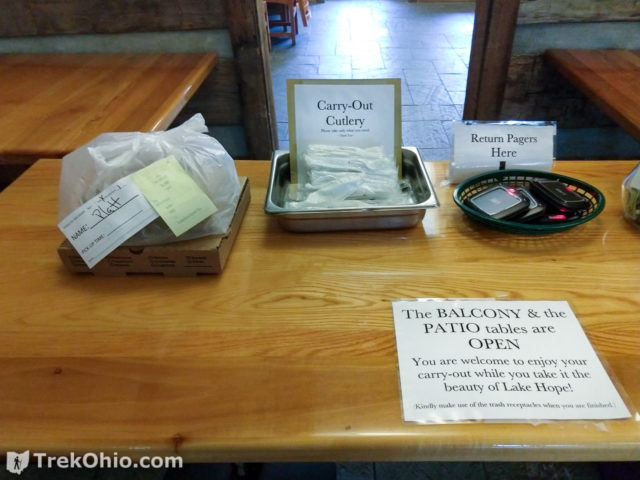 During our stay we did several hikes at Lake Hope, Zaleski, and nearby Lake Katharine.Lake Hope and adjacent Zaleski State Forest are a hiker's paradise. Here's a few articles we've written about Lake Hope and at nearby forests and preserves: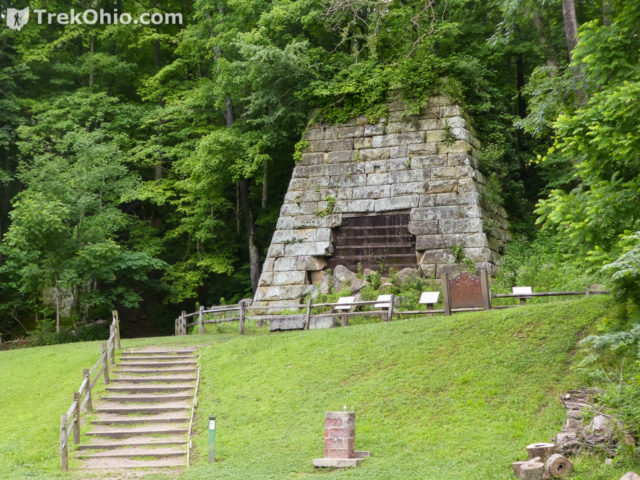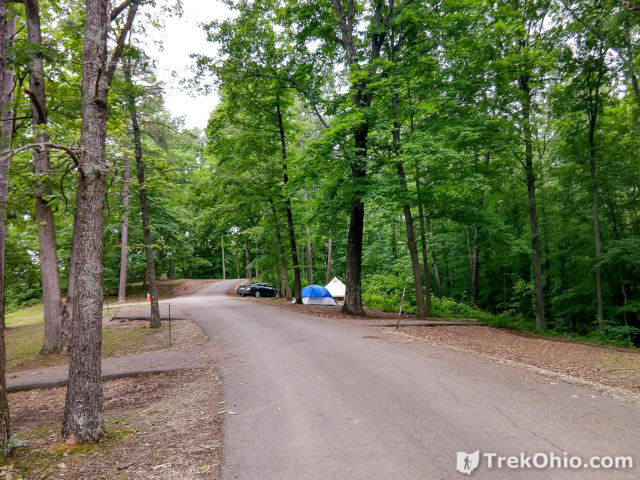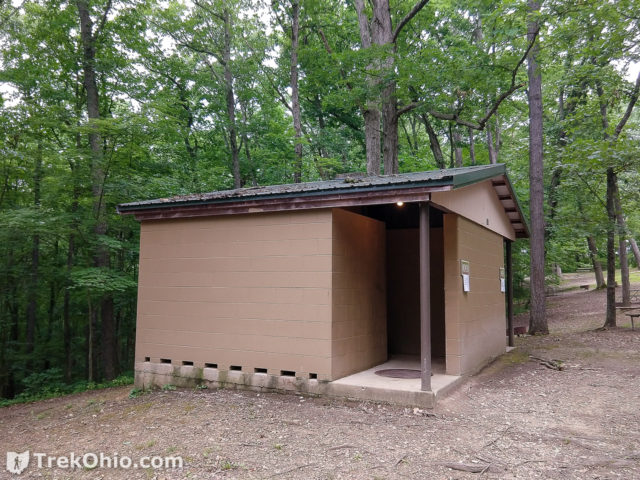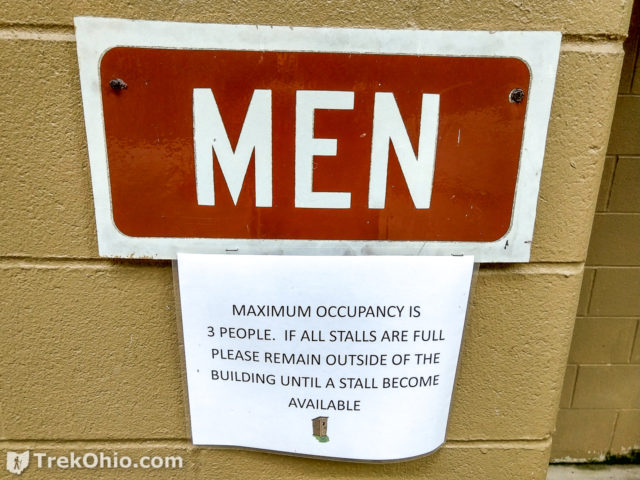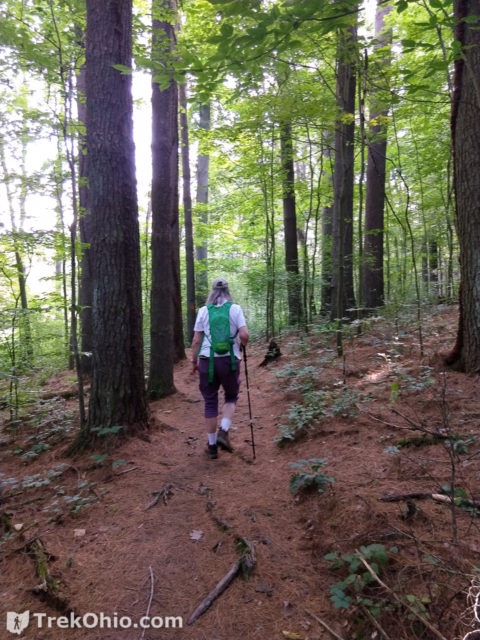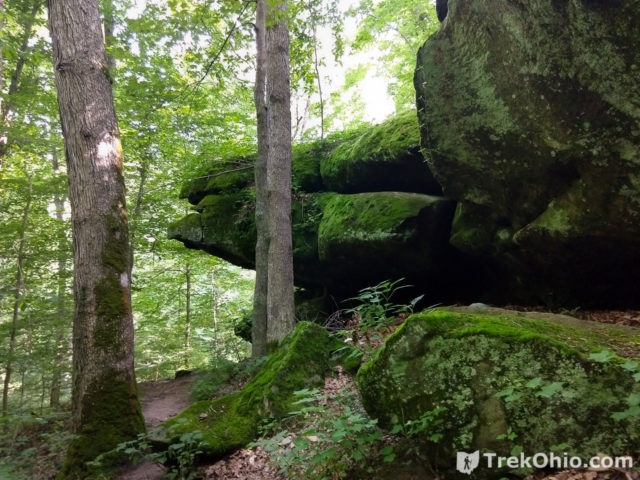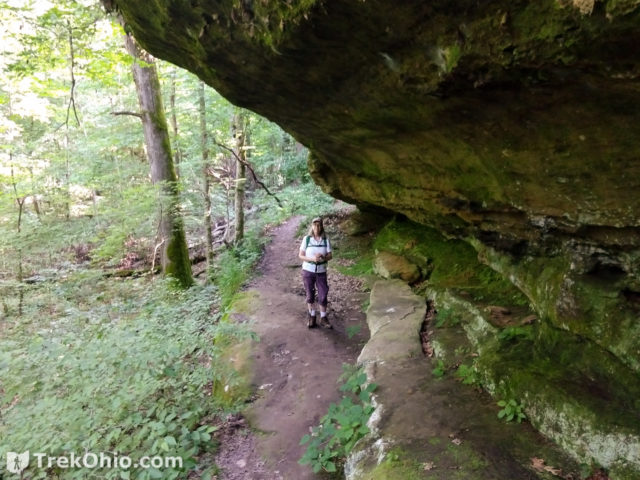 Coming soon – I plan to write-up a few of other trails we've enjoyed at Lake Hope / Zaleski.
More on Vinton County
© Deborah Platt, Robert Platt and TrekOhio.com 2012 to 2021