Lake Hope State is a great place to get away from the crowds and enjoy peace and quiet is a scenic natural setting. Lake Hope is located in Vinton County just southeast of the Hocking Hills. In the 19th century it was a major iron producing and processing region at the heart of the American industrial revolution. Today many of the towns centered around the mines and iron furnaces are gone. It is a sparsely populated region of Ohio with an economy based on agriculture, forestry, and tourism.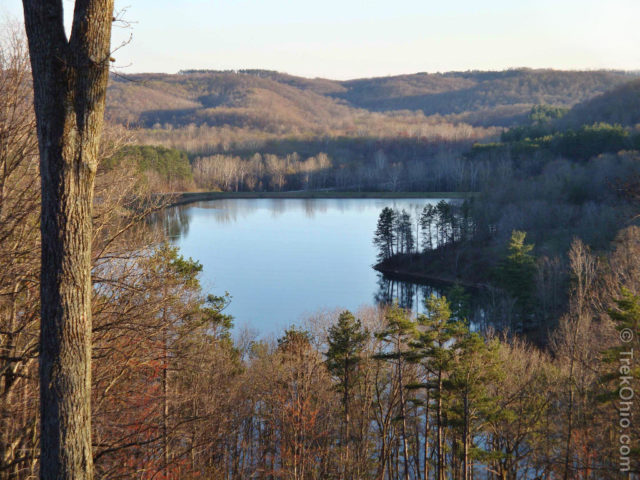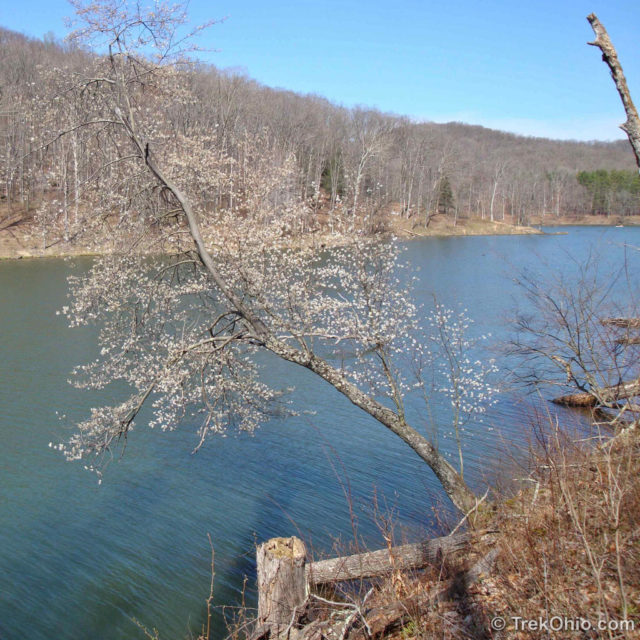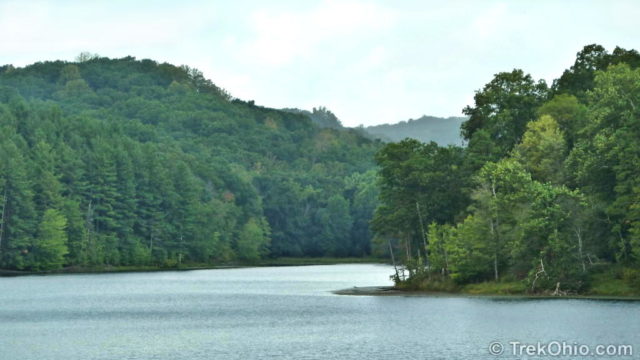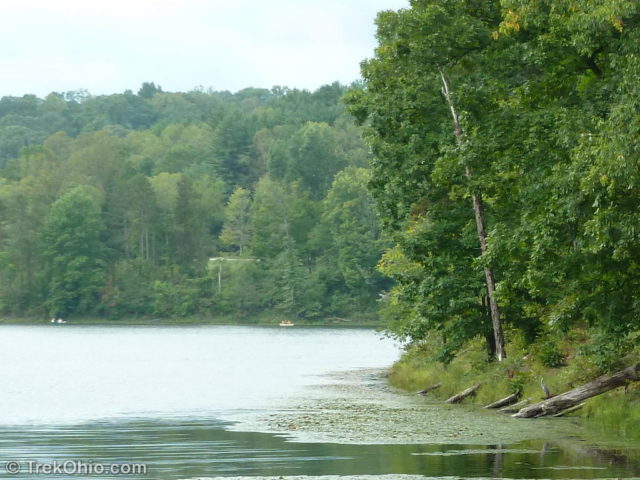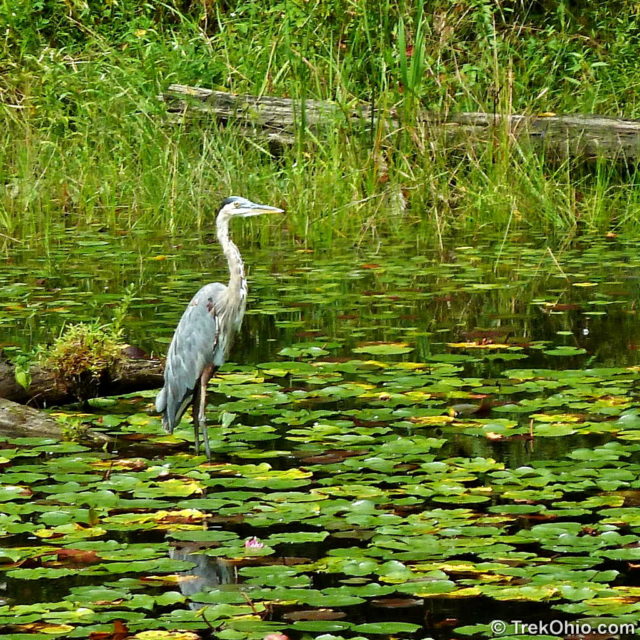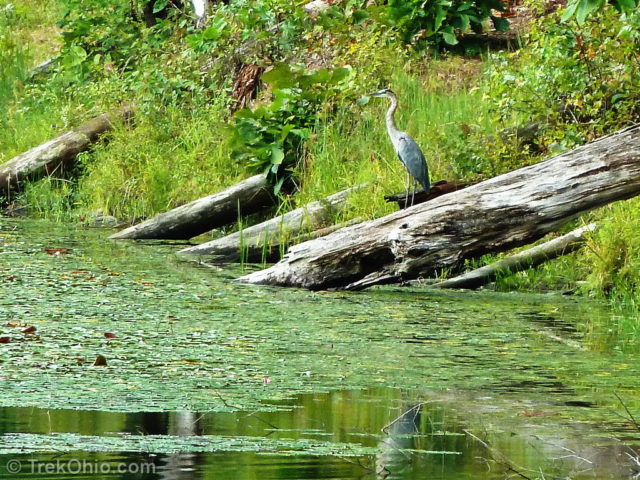 The town of Hope built around Hope Furnace is gone. The furnace was used in the 19th century to process iron ore into pig iron. The remnants of the furnace can be seen at the entrance to the park. Signs explain the history of the furnace and the process used to produce iron.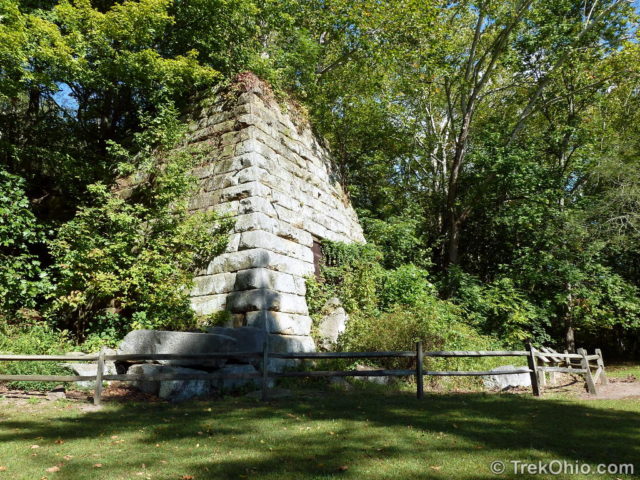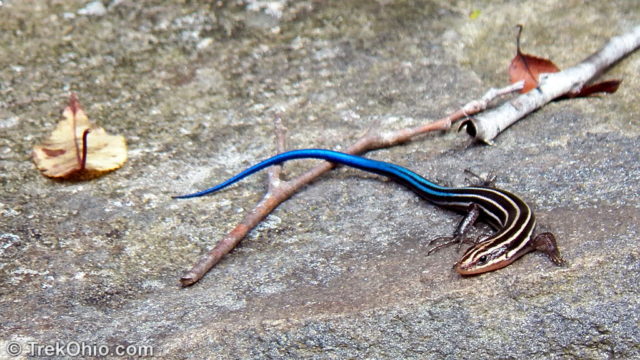 Another remnant of the town of Hope is the old one room school-house. The school-house is on Wheelabout Rd. across OH-287 from the park. The school-house has been restored and is open as a local museum and for special events.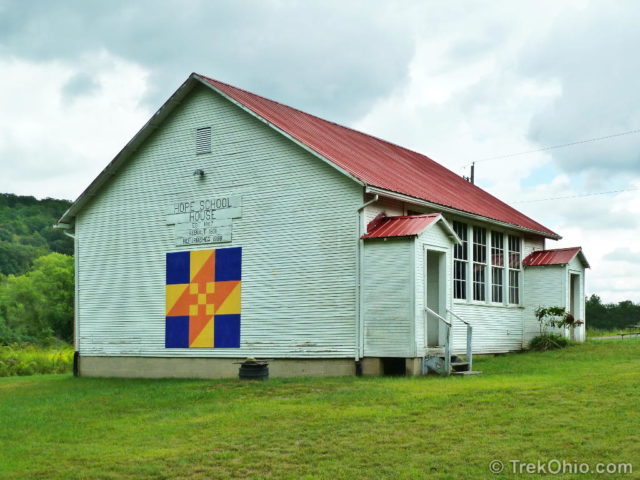 Lake Hope State Park is a 2,983 acre park with rolling forested hills around a 120 acre Lake Hope. Across OH-287 from the park is the 26,824 acre Zaleski State Forest. The lake includes a 600 foot beach for swimmers and canoe, kayak, and row-boat rentals. Boats with electric motors are permitted.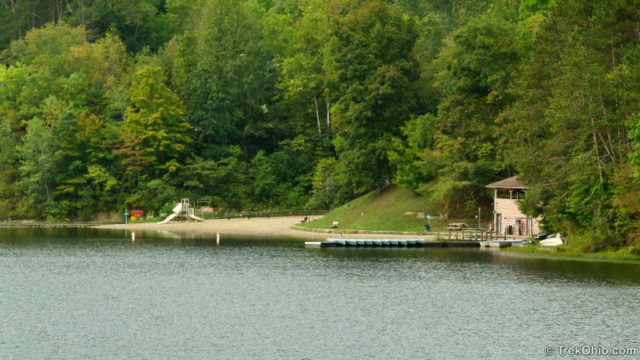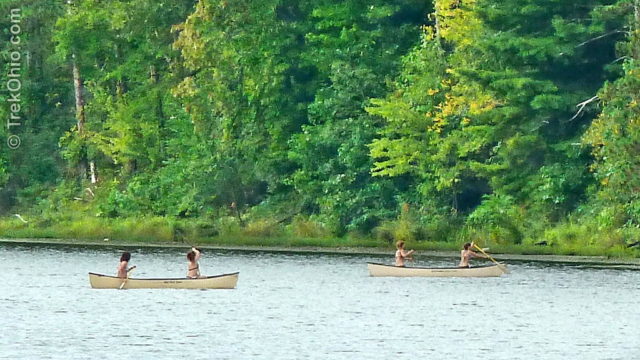 The park has 187 camping sites (they allow pets). There are also 66 cottages for rent, as well a lodge that can be rented for large groups. Some cottages are pet friendly. A dining lodge was completed in October of 2012 and is now open and serving meals.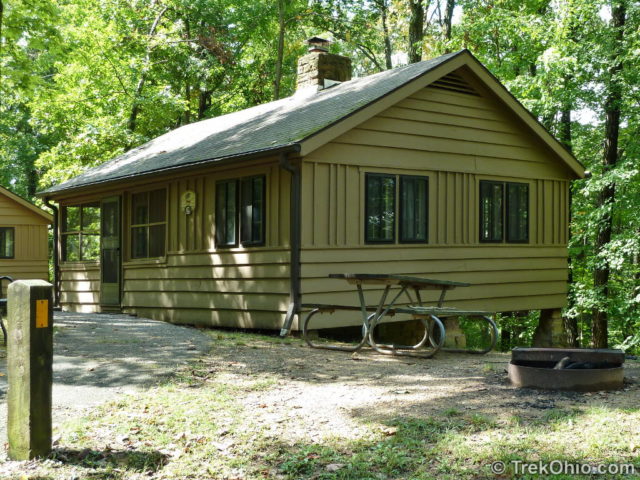 There are over 10 miles of hiking trails at the park. Directly across the road from Hope Furnace is the trail head for the 21 mile Zaleski backpack trail. Lake Hope State Park boasts a 23 mile mountain bike trail. There is also the 16 mile Moonville rail trail for hikers, mountain bikers, and equestrians and 33 miles of bridle trail in Zaleski State Forest for equestrians and hikers.
The Lake Hope Nature Center is famous for their hummingbirds. In the summer they offer visitors the opportunity to hand feed hummingbirds. See our post about feeding hummingbirds at Lake Hope here.
Additional information
Location
Address: 27331 State Route 278, McArthur, Ohio 45651
Directions:
From US 33 at Nelsonville, take OH-278 South. You will see the entrance for Lake Hope State Park on your right.
GPS Coordinates: 39.3278905, -82.3519143
Google Maps: View on map or get directions
More on Vinton County
© Deborah Platt, Robert Platt and TrekOhio.com 2012 to 2021