Mineral, Moonville, Hope — all were towns active in Ohio's mining and iron manufacturing industries during the 19th century. They were connected by the Moonville rail line which passed through two long tunnels on the way to the iron furnace at Hope.
The towns are long gone, as is the rail line, but the two tunnels remain and can be found in the Zaleski State Forest. The more famous of the two is the Moonville Tunnel which is the subject of numerous ghostly tales. We visited the Moonville Tunnel last year and wrote about it just before Halloween. Recently, we visited its less famous, but equally interesting cousin, the King's Hollow Tunnel (also known as "Mineral Tunnel", "King's Switch Tunnel", and "King's Tunnel")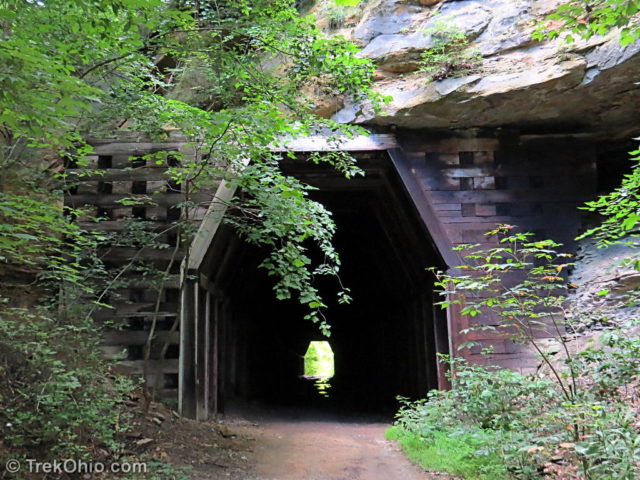 We parked just off the intersection of King Hollow Trail and Rockcamp Road — two gravel roads in the midst of Zaleski State Forest. The old Moonville rail line has been converted into a hiking trail, and it crosses Rockcamp Road just south of the road intersection. We reached King's Hollow Tunnel by following the old rail line to the east for a half mile.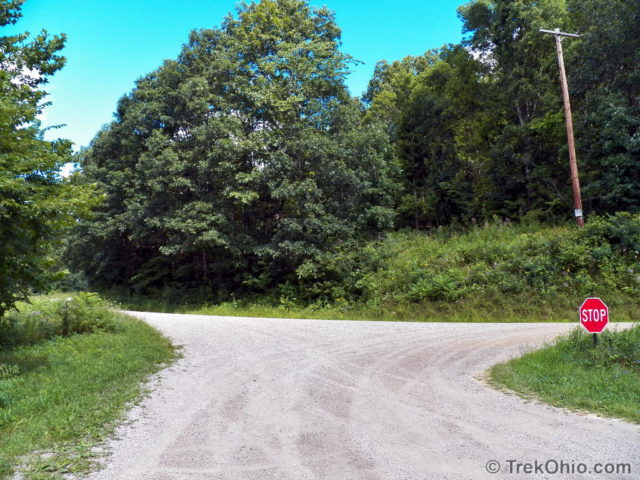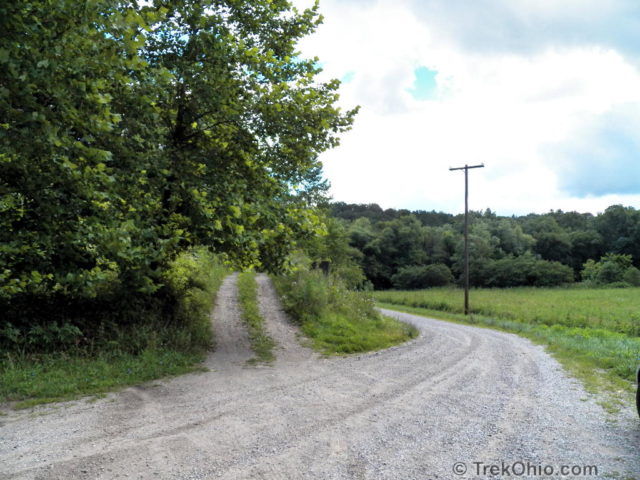 The now abandoned tunnel is cut through a cliff face and is lined with timber. The lengthy tunnel is quiet, and dark with shallow pools of water on the ground. A flashlight (or camera flash) reveals some graffiti and gaps in the wood-lined walls. The tunnel smells a little musty. After walking the length of the tunnel, I emerged on the other side. Here the trail was beginning to become a little overgrown, and after the dark stillness of the tunnel, the summer daylight was almost painfully bright.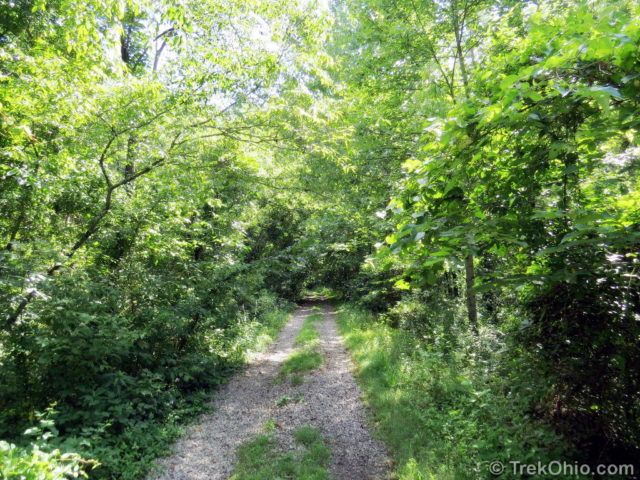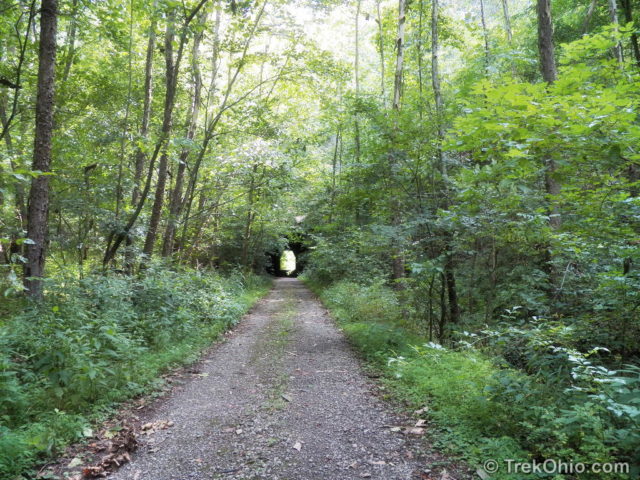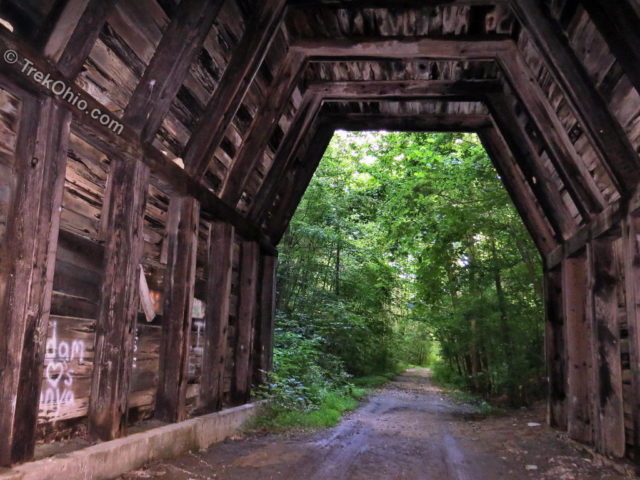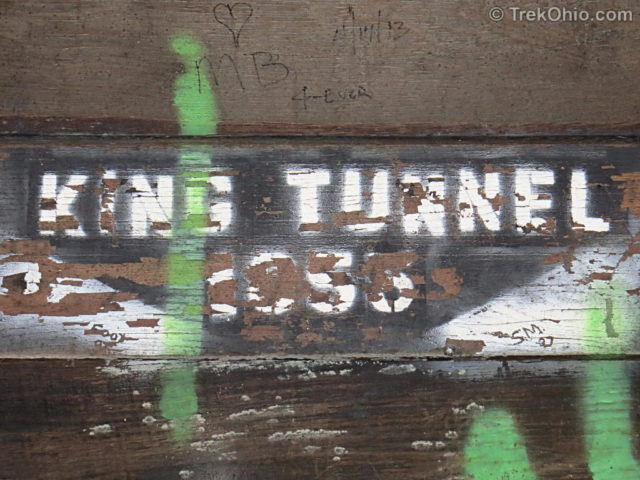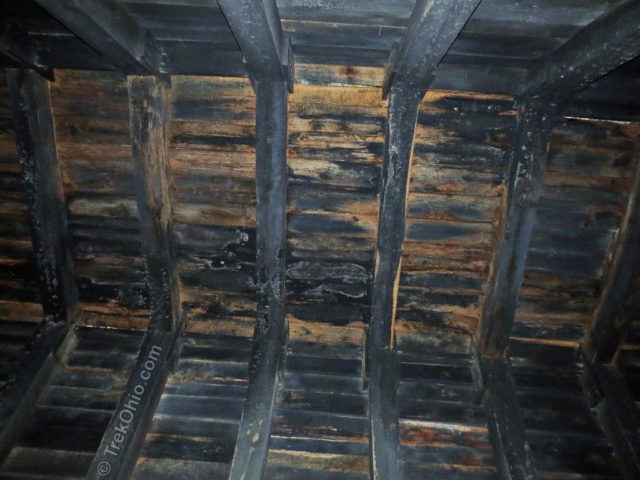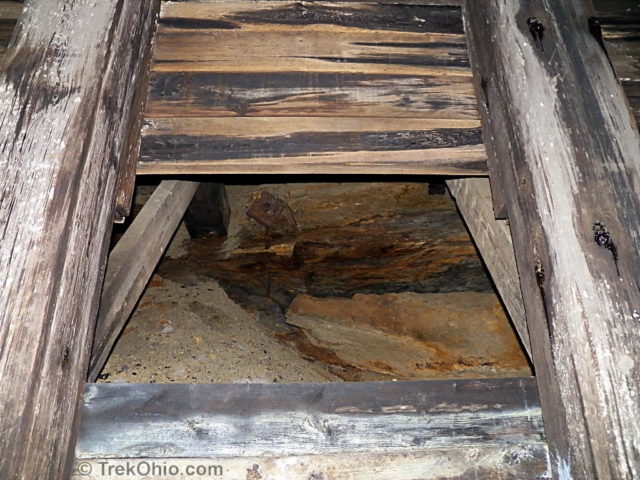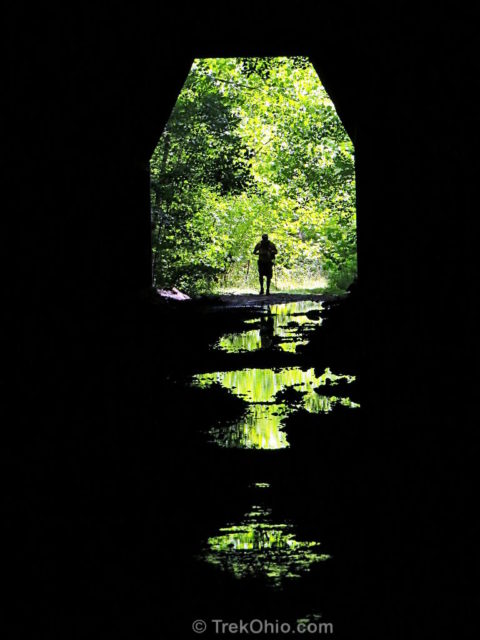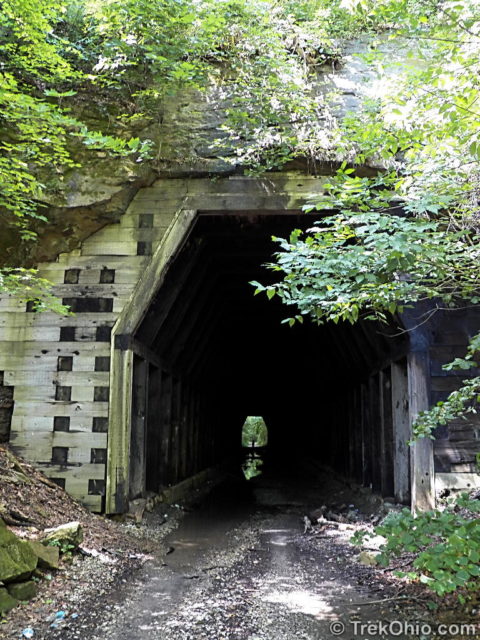 We backtracked down the trail to our car pausing to photograph some of the wildflowers growing along the former rail line.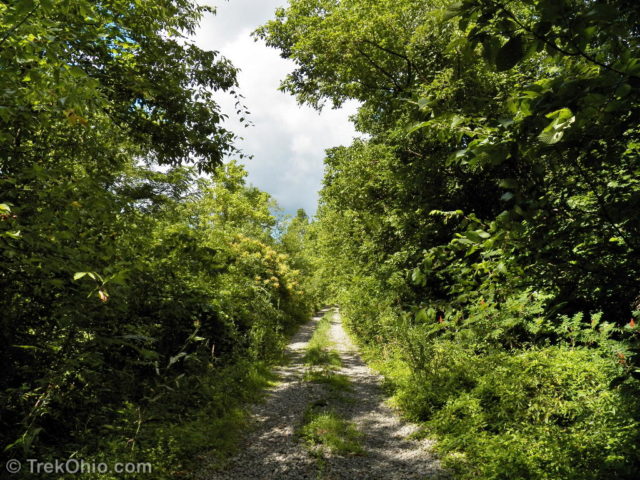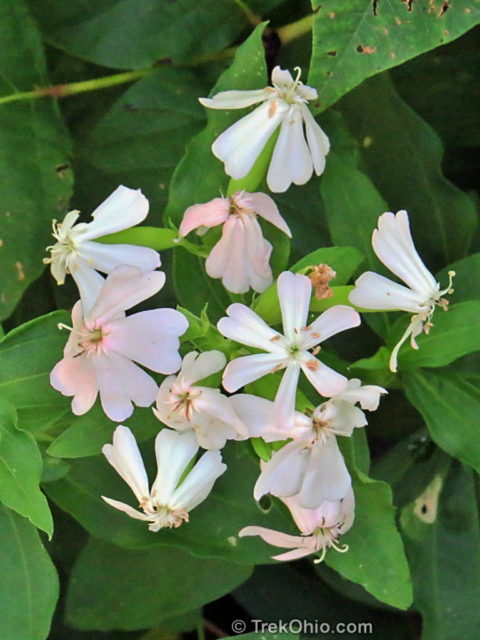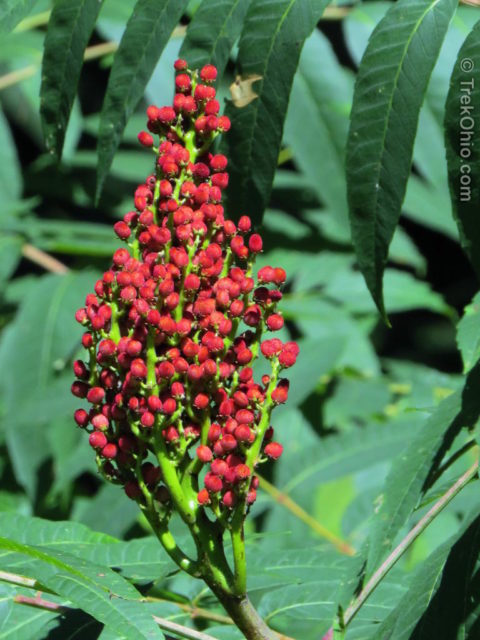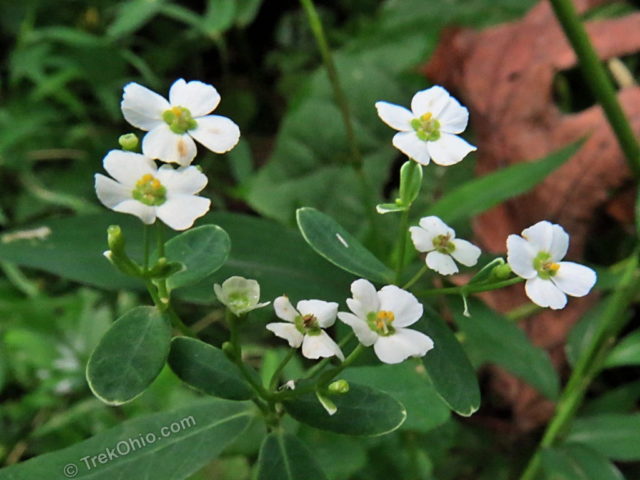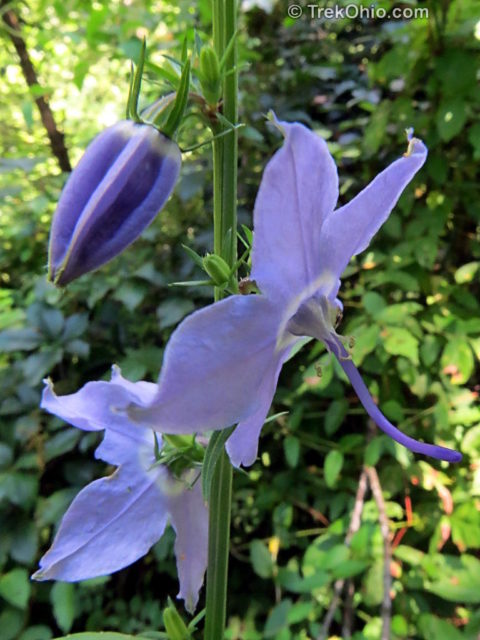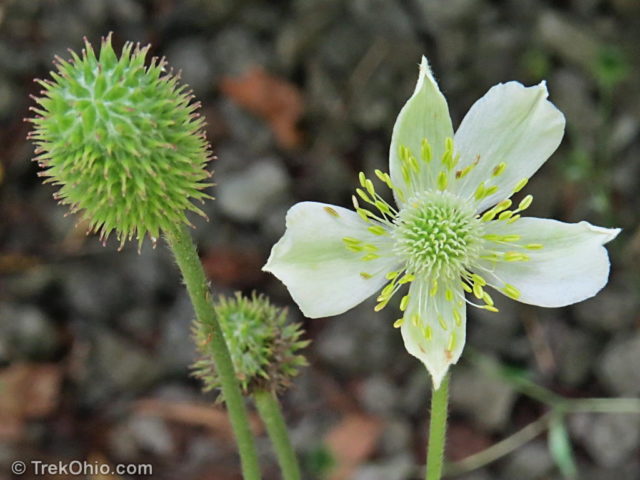 Additional information
Location
Parking near tunnel

Directions: Take OH-356 south. Turn right onto King Hollow Trail. It is briefly paved, but soon becomes a gravel road. Proceed till you reach the intersection with Rockcamp Rd. Turn onto Rockcamp Rd. Go slowly, immediately after the intersection, you will see a walking path on either side of the road. This is the Moonville Rail Trail. Pull off the road to the side and park.
GPS Coordinates: 39.319811,-82.284561
Google Maps: View on map or get directions

Location of King's Hollow Tunnel

GPS Coordinates: 39.321069,-82.280613
Google Maps: View on map or get directions
More on Vinton County
© Deborah Platt, Robert Platt and TrekOhio.com 2012 to 2021