When I entered information for Holden Arboretum into our on-line guide, I was impressed by the size of this Lake County arboretum – 3,600 acres (14.6 km²) with 19 miles (30.6 km) of trails. I added it to my must-see list. Would it live up to its statistics?
In mid-May, we visited Holden Arboretum. I'll spare you the suspense, my only regret about my visit, is that I didn't have a lot more time to explore this wonderful place.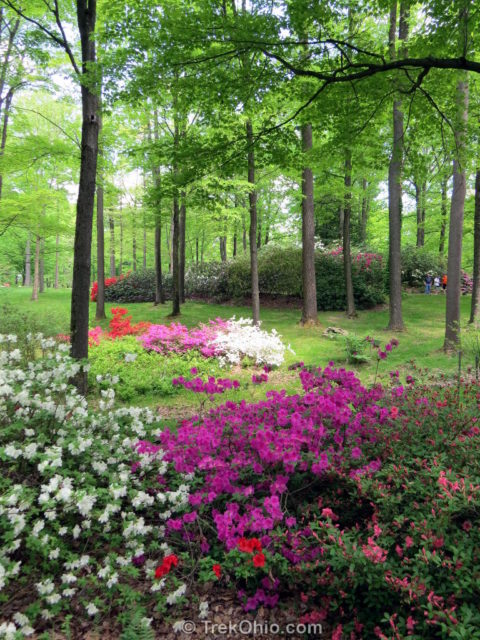 We parked by the visitors center. The visitors center features various programs through-out the year, and has helpful staff that can provide information or can sign you up for tours and other events. We signed up for a walking tour of some of the gardens and natural areas of Holden. Then we went outside to a shaded picnic grove and ate a picnic lunch we'd brought. Afterwards, we had a little time to explore the gardens and ponds behind the visitors center.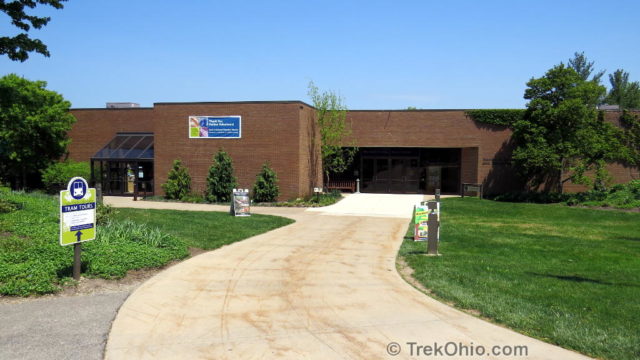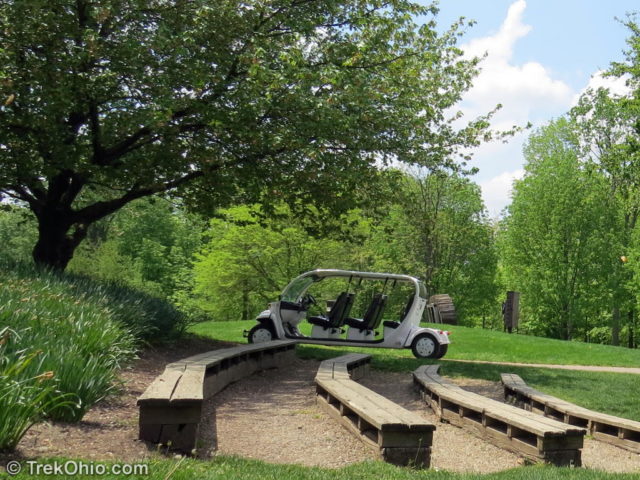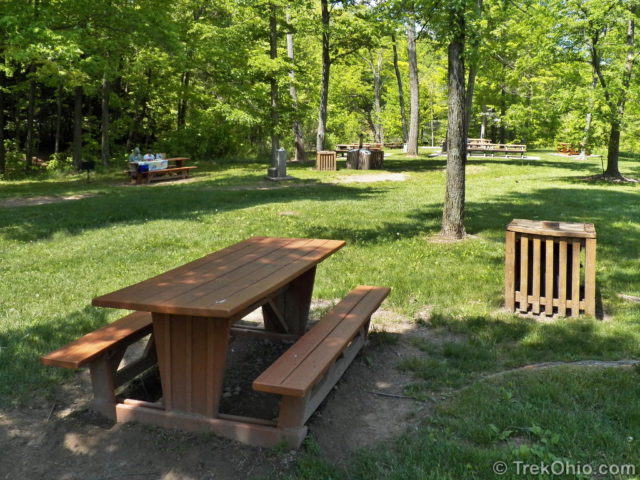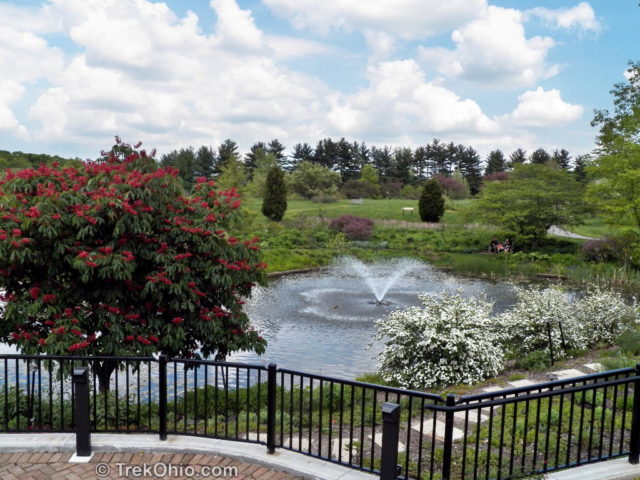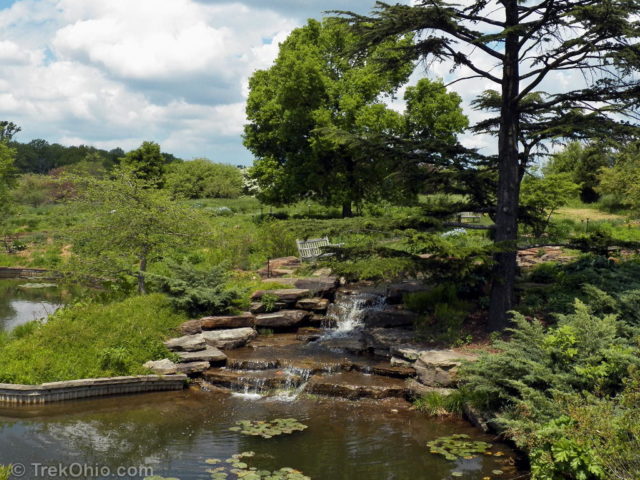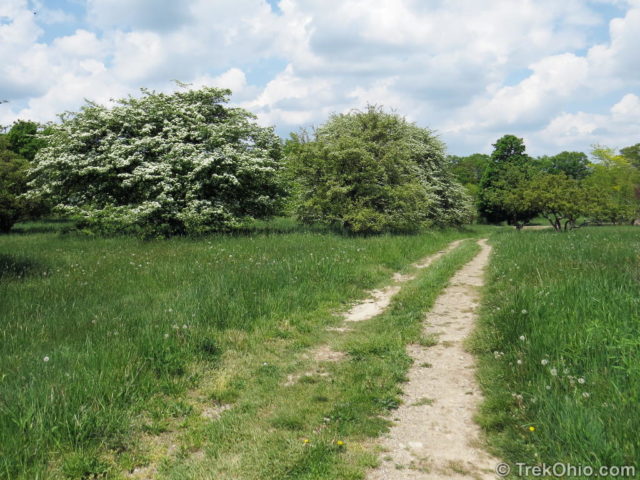 Our tour began at the visitor center and we were guided by a couple of knowledgeable volunteers. The tour took us to formal gardens, wooded groves, ponds, and wetlands along either paved or gravel paths. The highlight of the tour was the rhododendron gardens (one section of which had had just opened the prior day). It was enormous, covering many acres and having varieties of rhododendron in every color imaginable.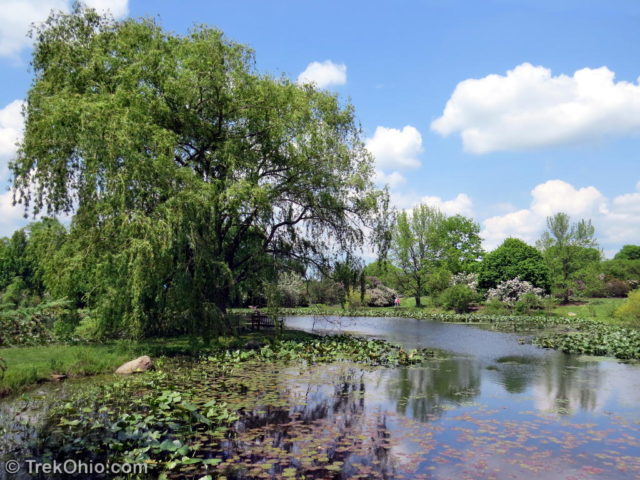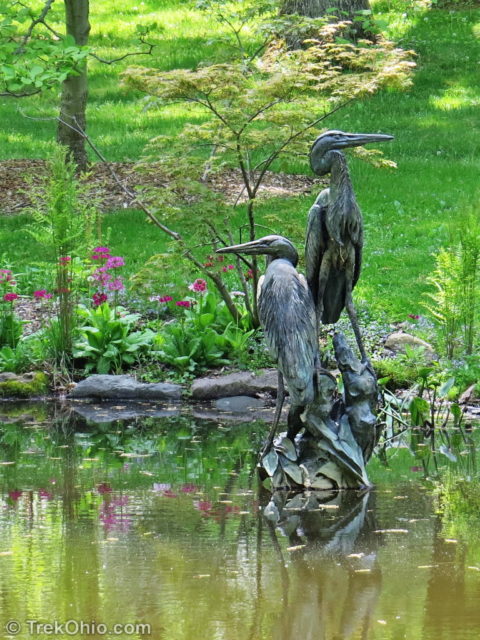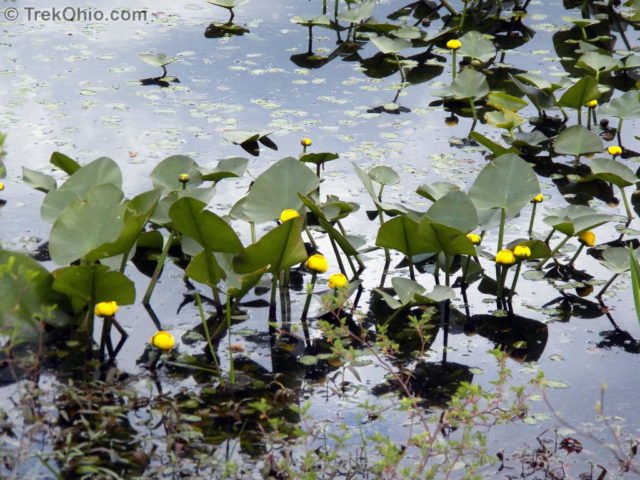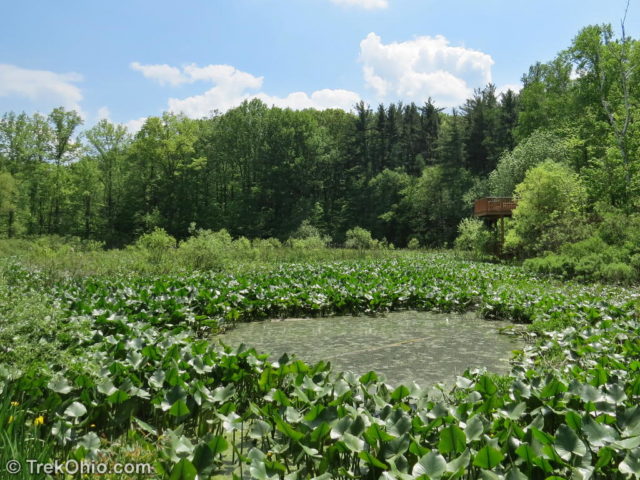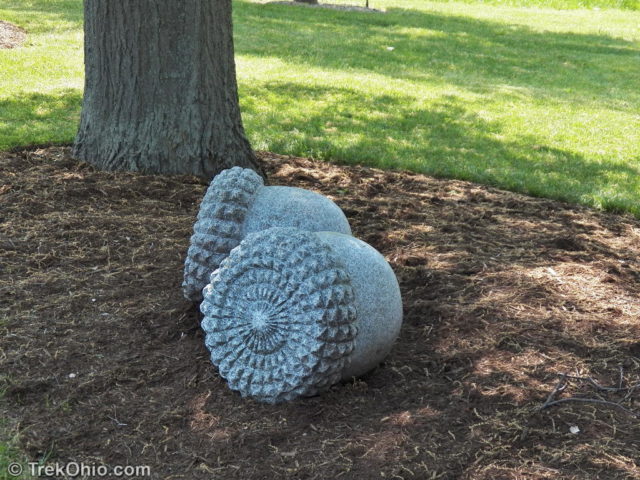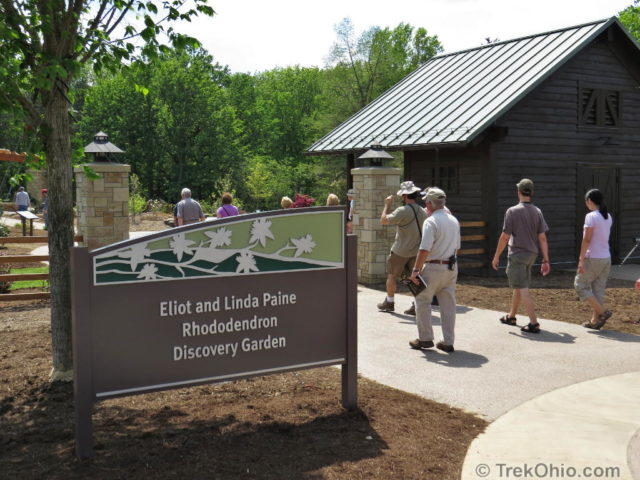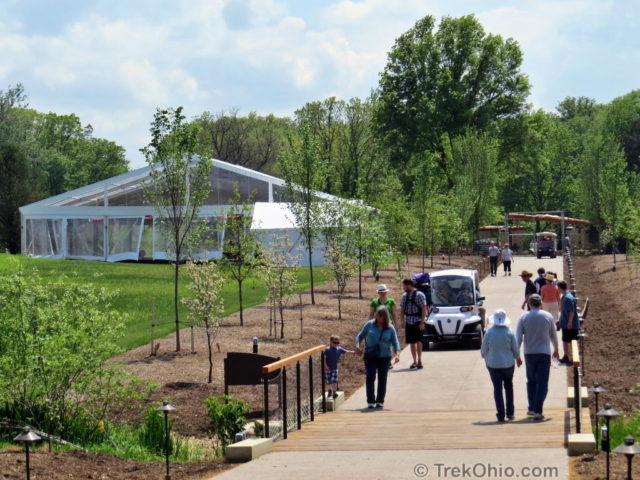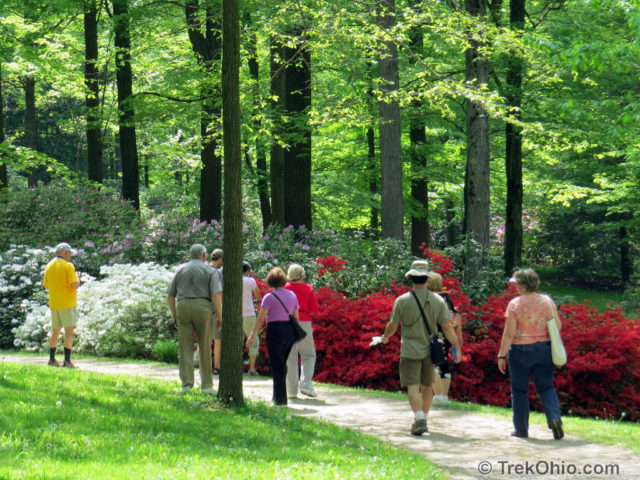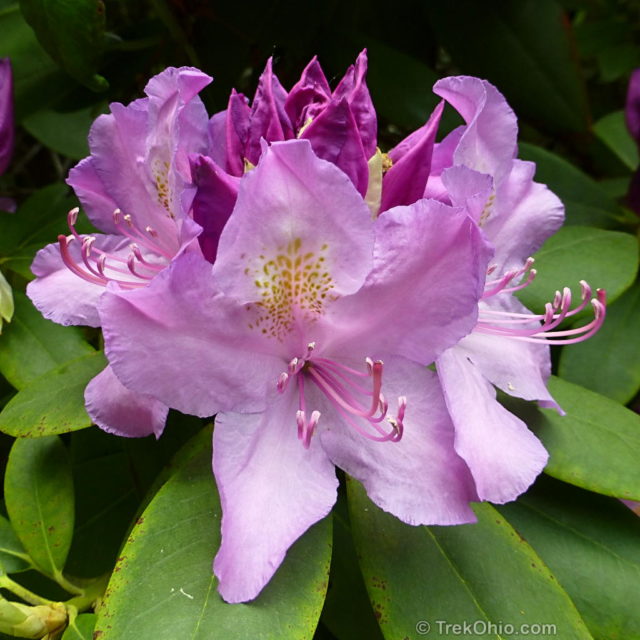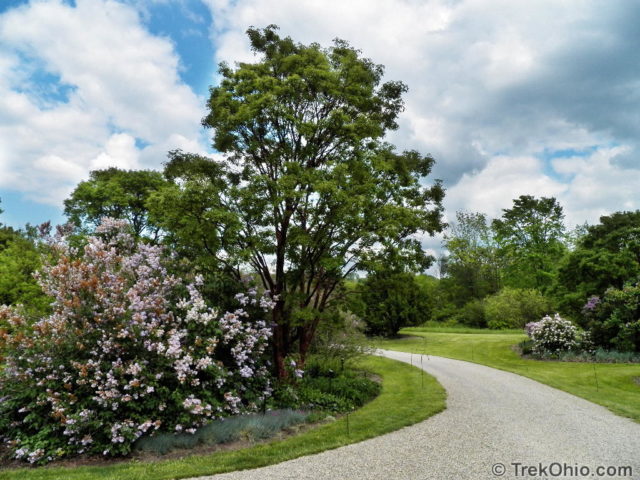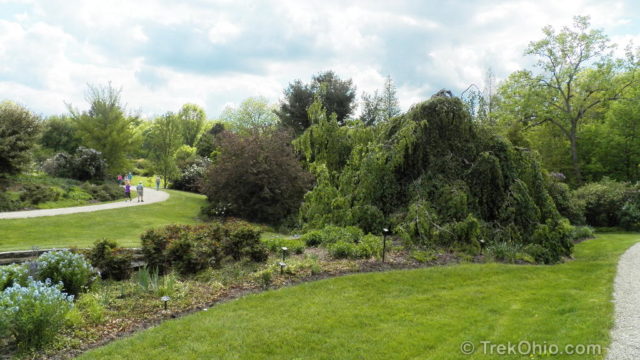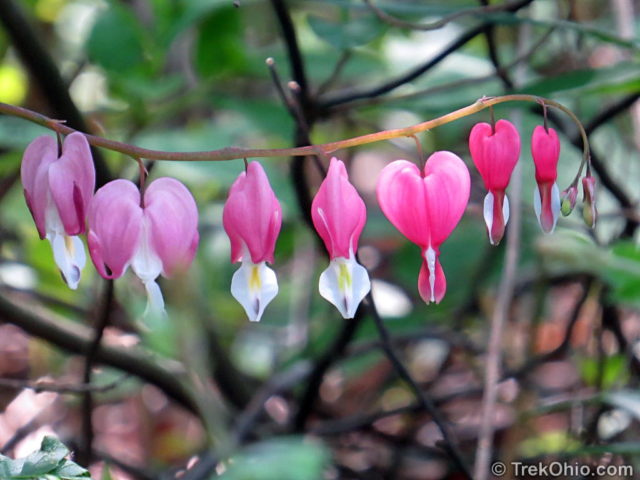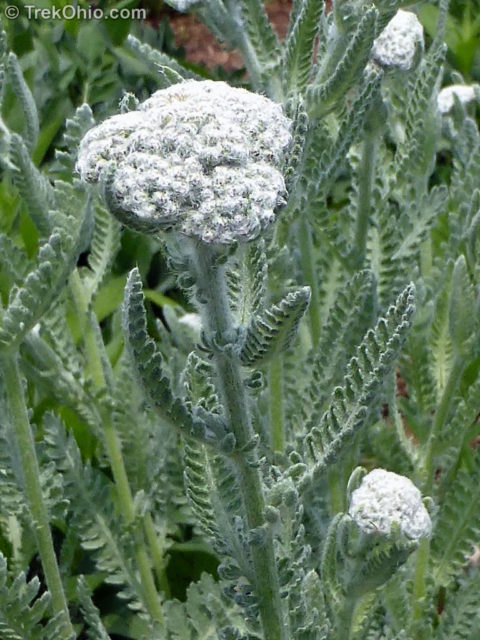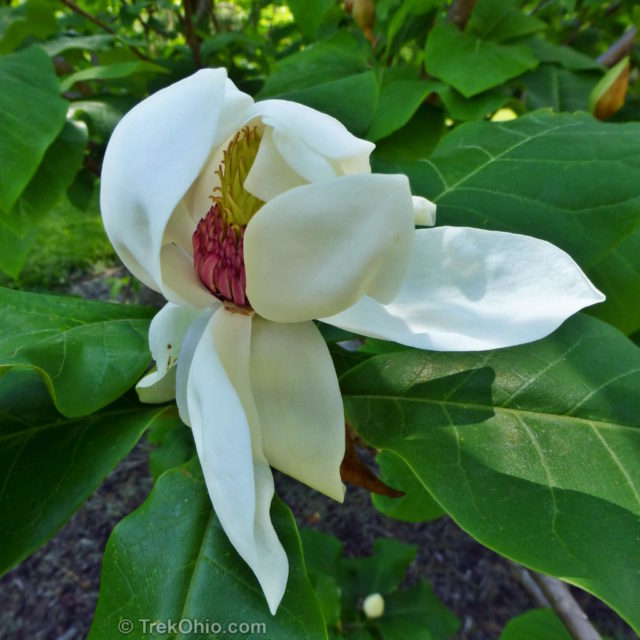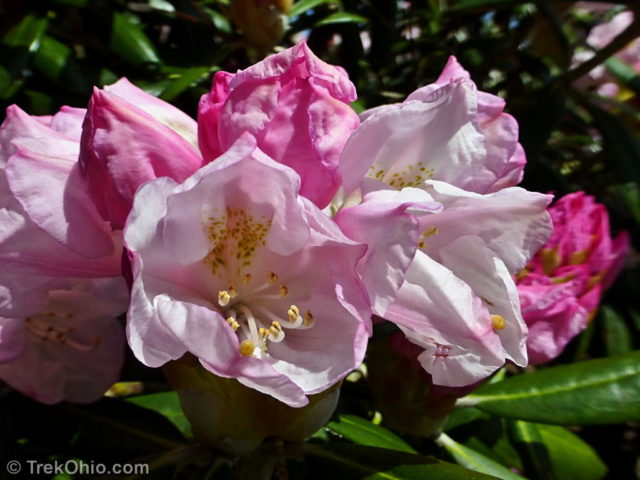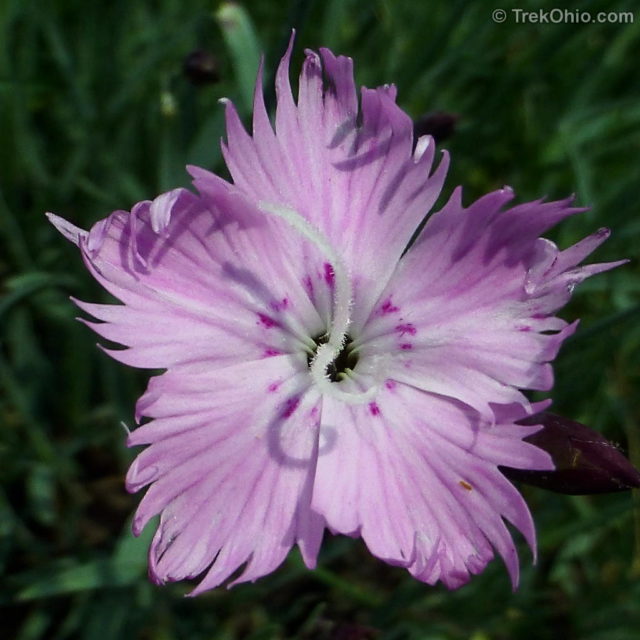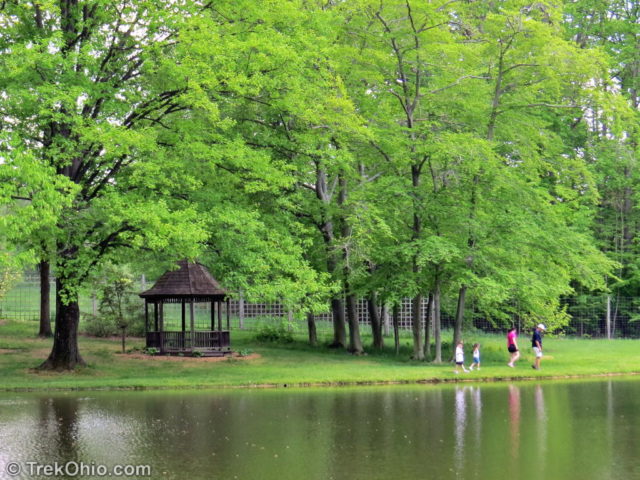 Alas, we only had time to explore a fraction of Holden. Holden has 19 miles of trail – there are both paths though formal gardens, and hiking trails through natural areas with steep cliffs, streams, and waterfalls. During the year, Holden hosts special events including various lecture series, classes, children's events, and outdoor concerts. Dogs are allowed at Holden, and we saw many happy pooches frolicking with their owners. For those with mobility issues, Holden offers guided sightseeing tours of the facilities via large electric powered trams.
There is a per person admission fee to visit Holden. Yearly individual and family memberships are available.
Additional information
TrekOhio: Lake County Parks & Preserves — This is the county where Holden Arboretum is located; check out this page for links to the official site and for information on nearby parks and preserves.
Could it be that Holden Arboretum's nineteen miles of trails were not enough? Penitentiary Glen Reservation is just down the road!
Location
Address: 9500 Sperry Road, Kirtland, Ohio 44094
GPS Coordinates: 41.6089711, -81.3021156
Google Maps: View on map or get directions
More on Lake County
© Deborah Platt, Robert Platt and TrekOhio.com 2012 to 2021