When we visited Holden Arboretum this past spring, we primarily visited the formal gardens. So in August we decided to go back and check out one of the nature trails. It turns out there are 19 miles (30.6 km) of hiking trails at Holden Arboretum.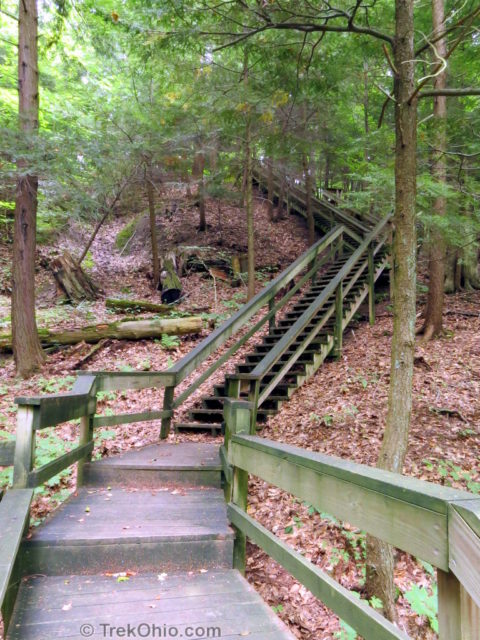 We were accompanied by our daughter, Dee. We parked by the Visitor's Center, looked at some of the gardens behind the center, and then walked to the trail-head for the Old Valley Trail. We passed several wetlands and a nature observation platform on the way. When we came to the junction with the Pierson Loop Trail we took the Pierson Loop Trail into the ravine.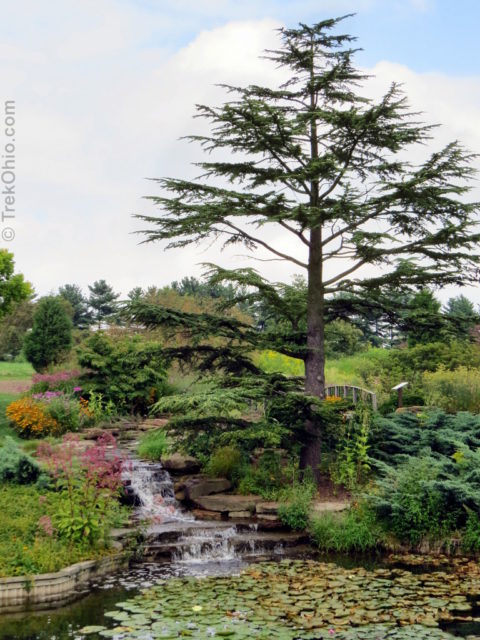 There were lots of little bullfrogs in the pond, some still bearing remnants of their tadpole tails.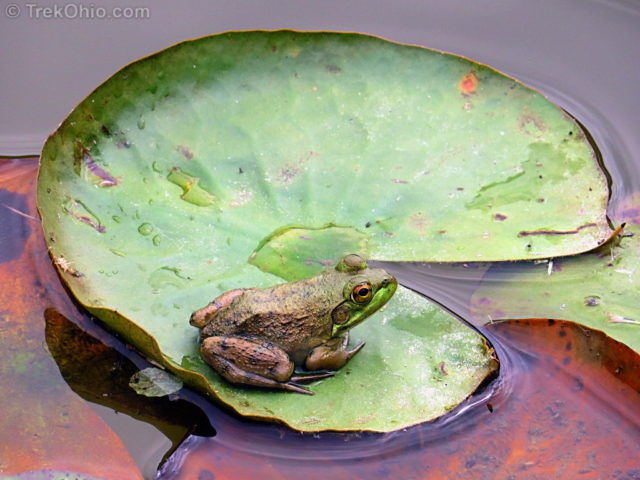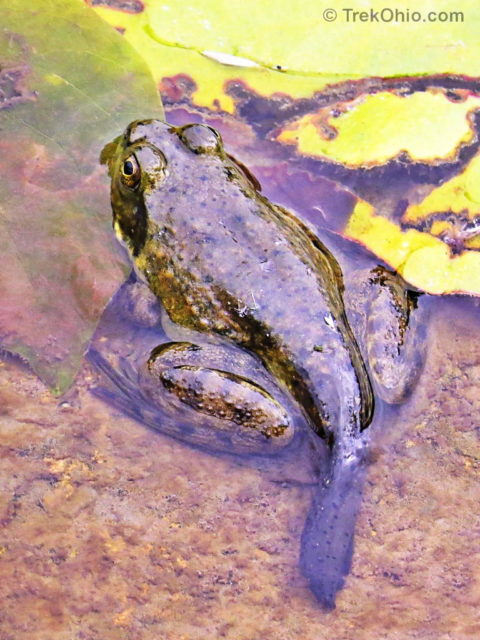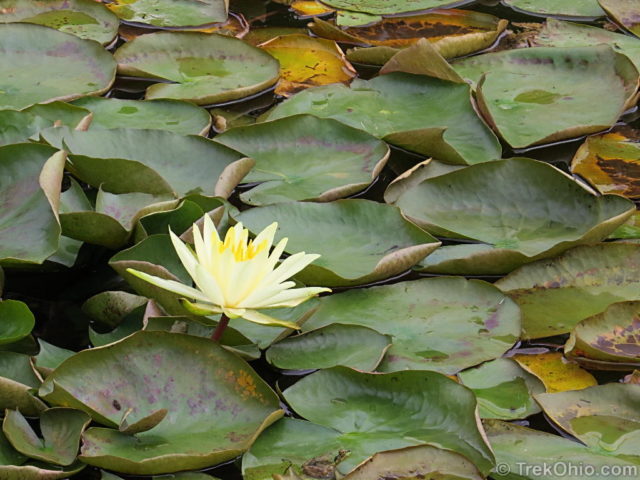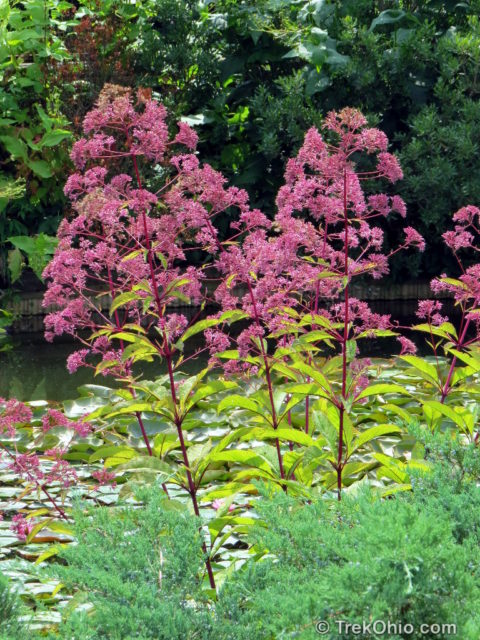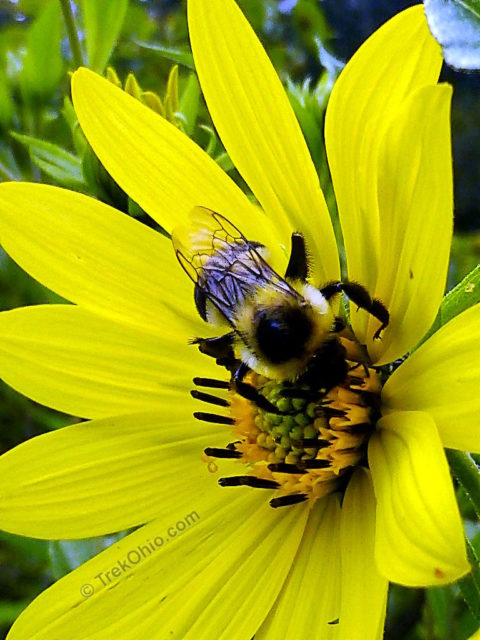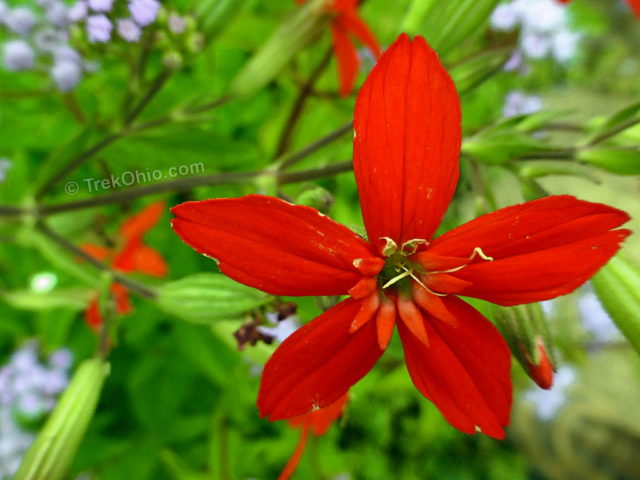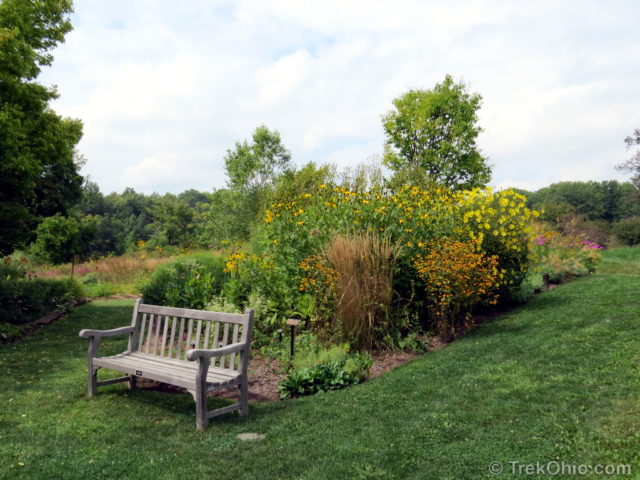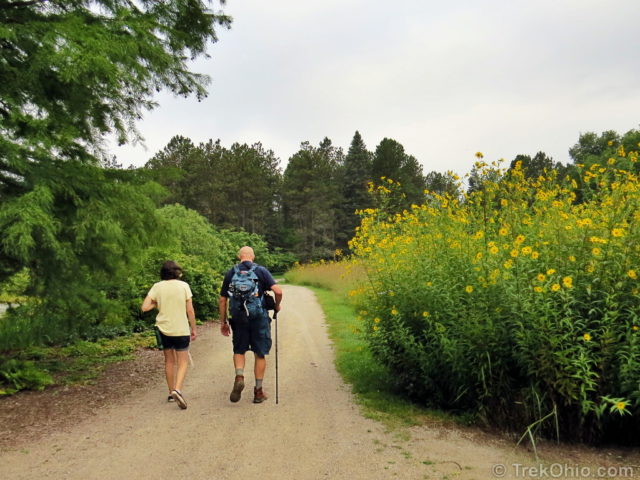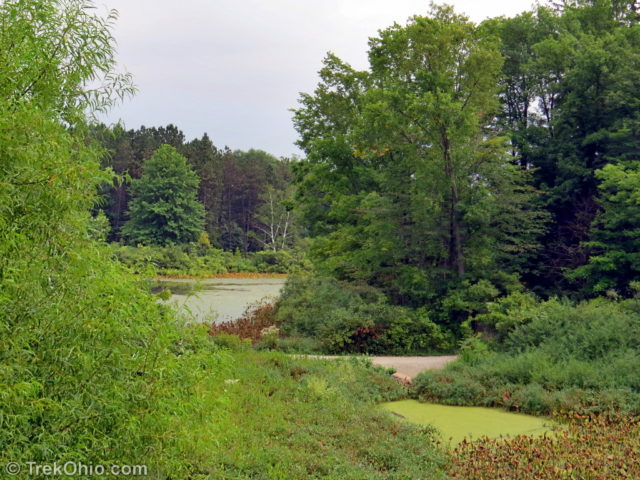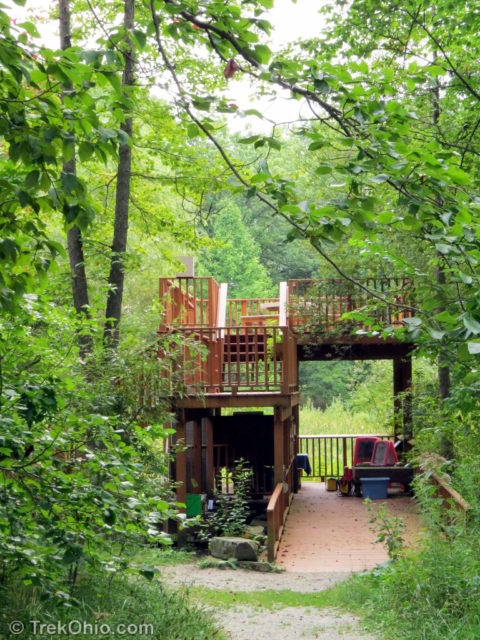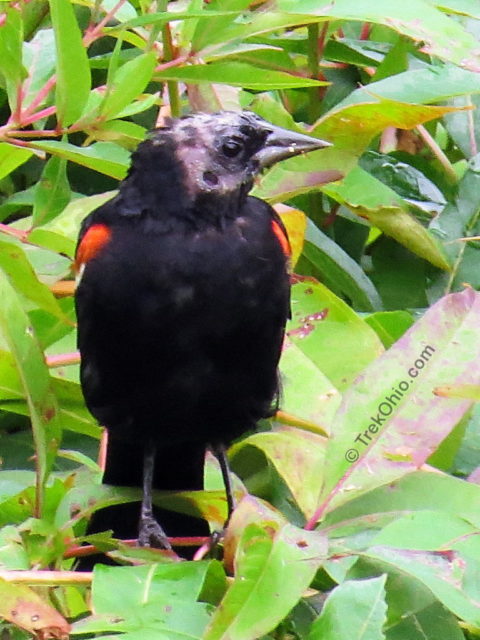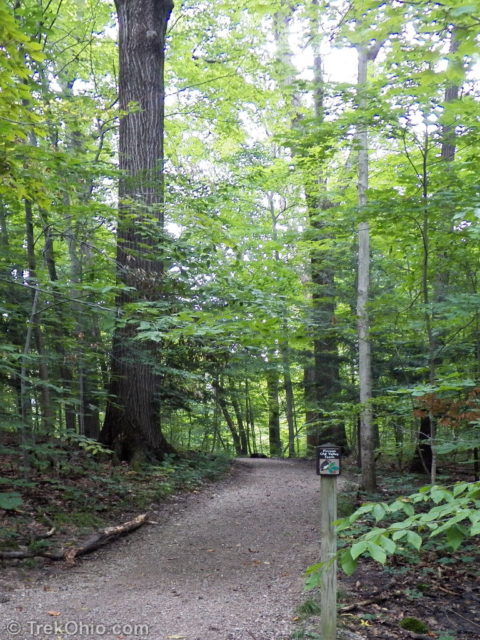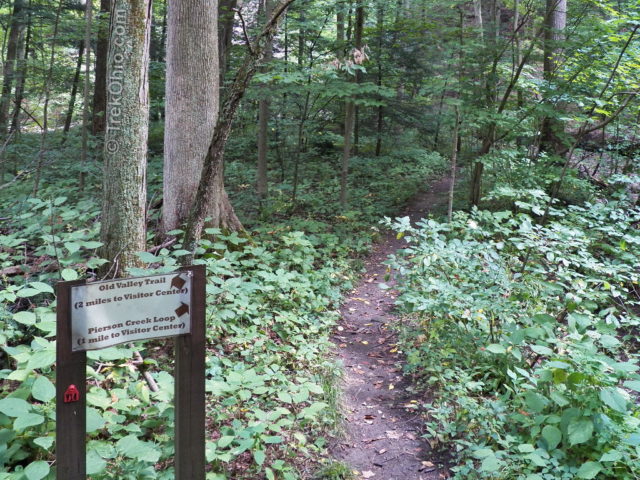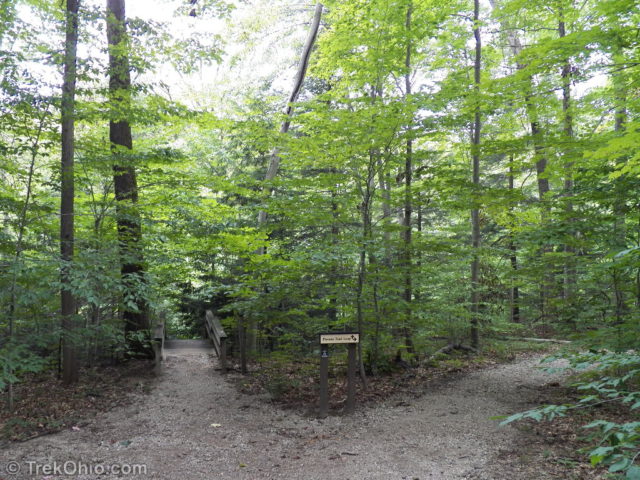 The Pierson Loop Trail starts with a steep descent into a stream valley, then proceeds through the valley and up the other side. The trail has wooden bridges across the streams and lengthy stairs leading down into the valley and up the other side.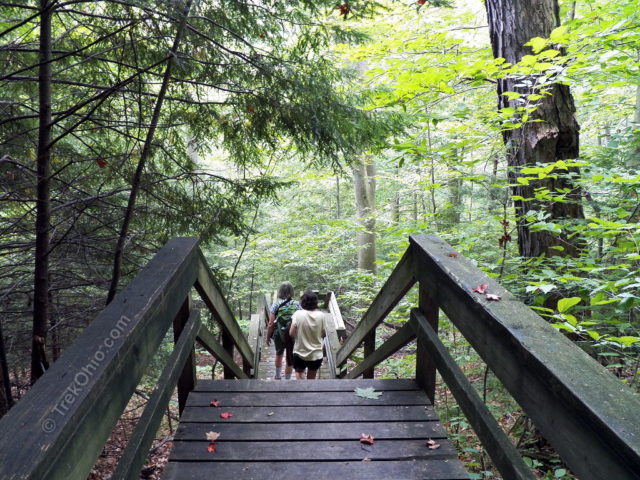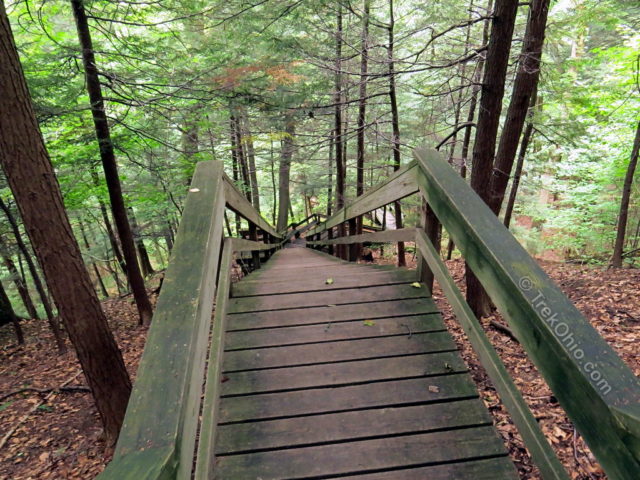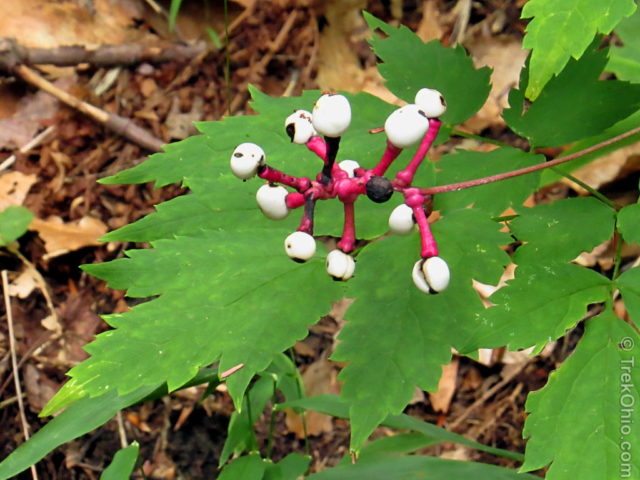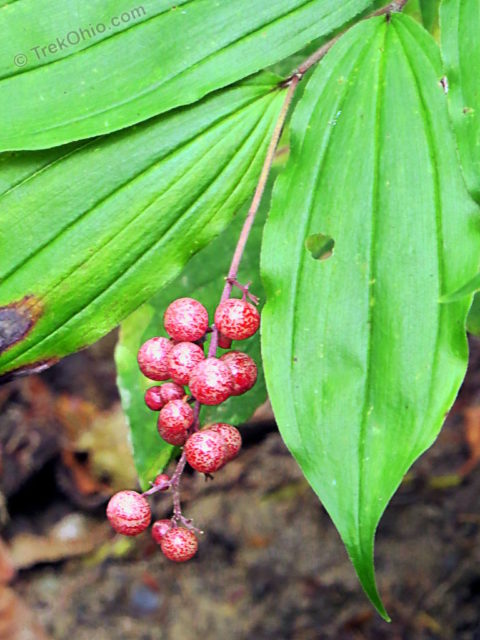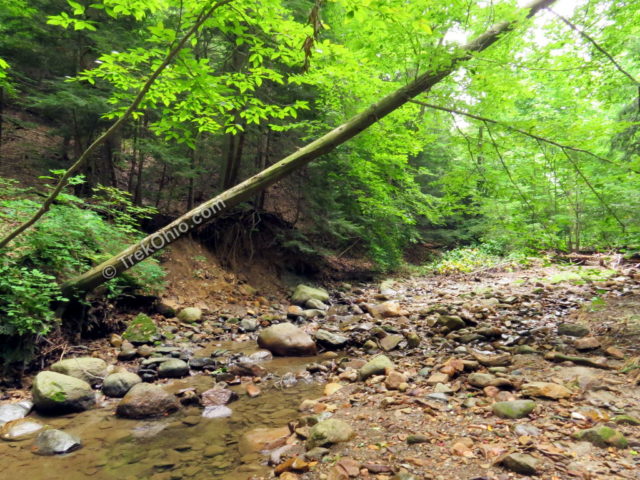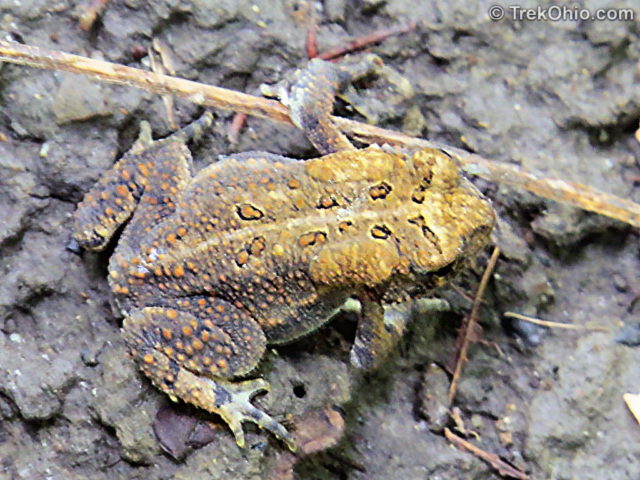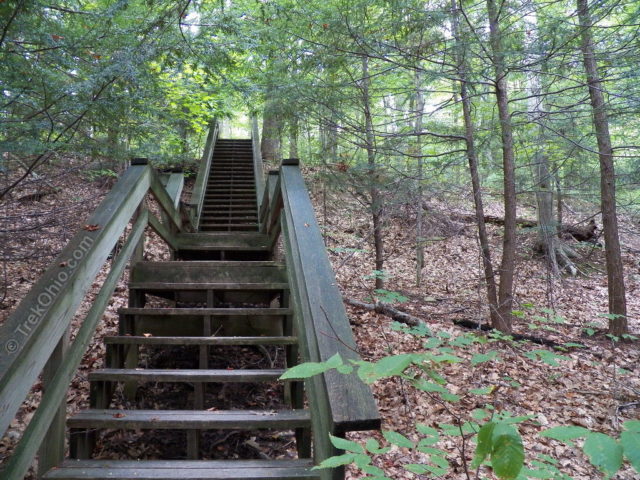 There is still a lot of arboretum that we haven't seen, and many impressive gardens that we wouldn't mind seeing again. It looks like we'll just have to go back. 🙂
Additional information
TrekOhio: Holden Arboretum — Our original article with directions
TrekOhio: Lake County Parks & Preserves — This is the county where Holden Arboretum in located; check out this page for links to the official website and for information on nearby parks and preserves.
© Deborah Platt, Robert Platt and TrekOhio.com 2012 to 2021