We visited John and Marion Becker Cedar Falls Preserve in the late summer of 2020 and early spring of 2021. This Adams County preserve is owned by the Edge of Appalachia and was opened recently. The star attraction of the preserve is a fifteen foot waterfall named Cedar Falls – not to be confused with the other Cedar Falls located in Hocking County.
When visiting Scioto and Adams County, we frequently stay at Shawnee Lodge in Shawnee State Park. The trailhead for the preserve is a half-hour drive from the lodge (west on OH-125).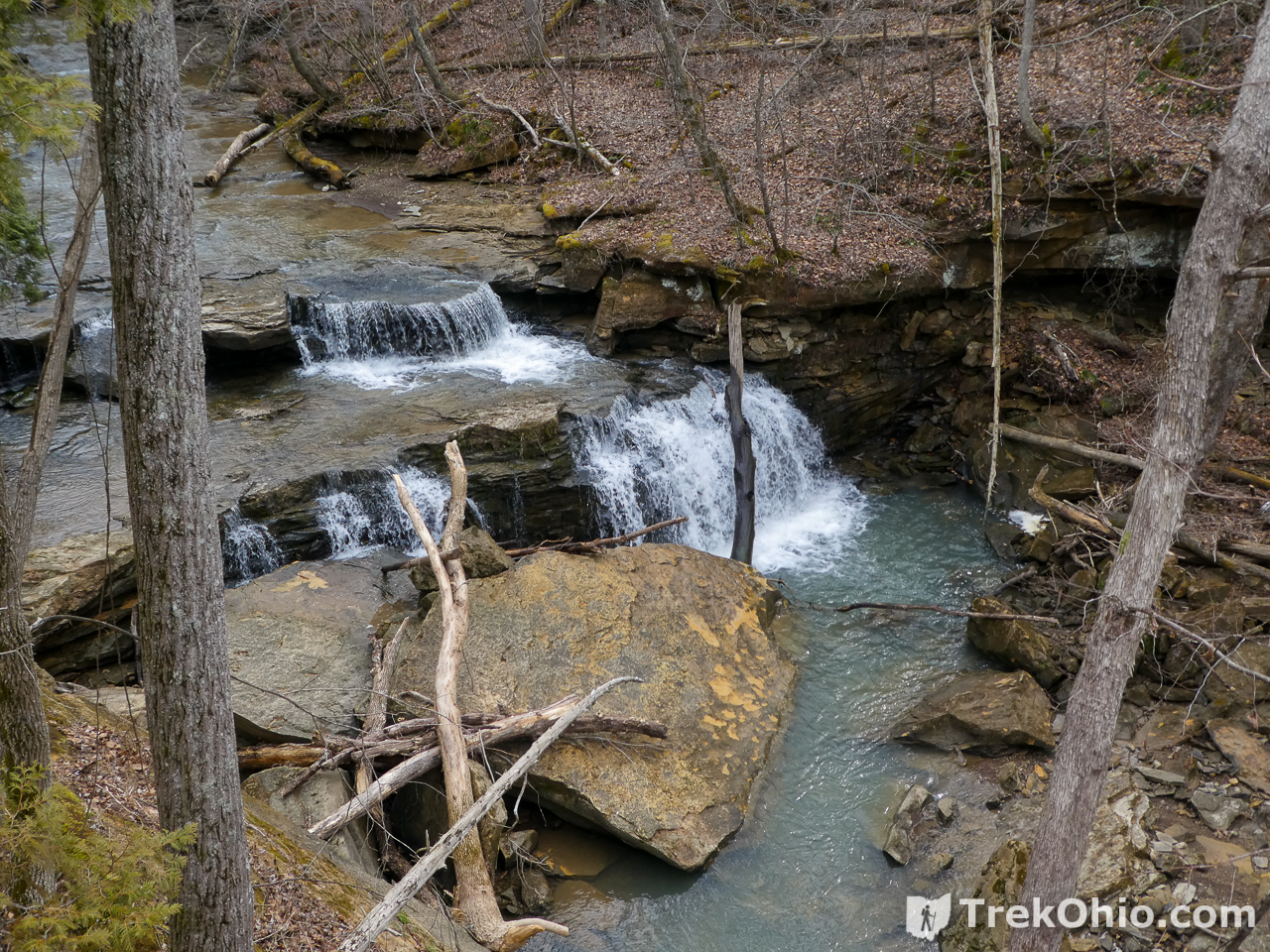 The Helen C. Black Trail runs from the parking lot to the waterfall. My GPS app showed the trail as 1.7 miles one-way or 3.4 miles round-trip.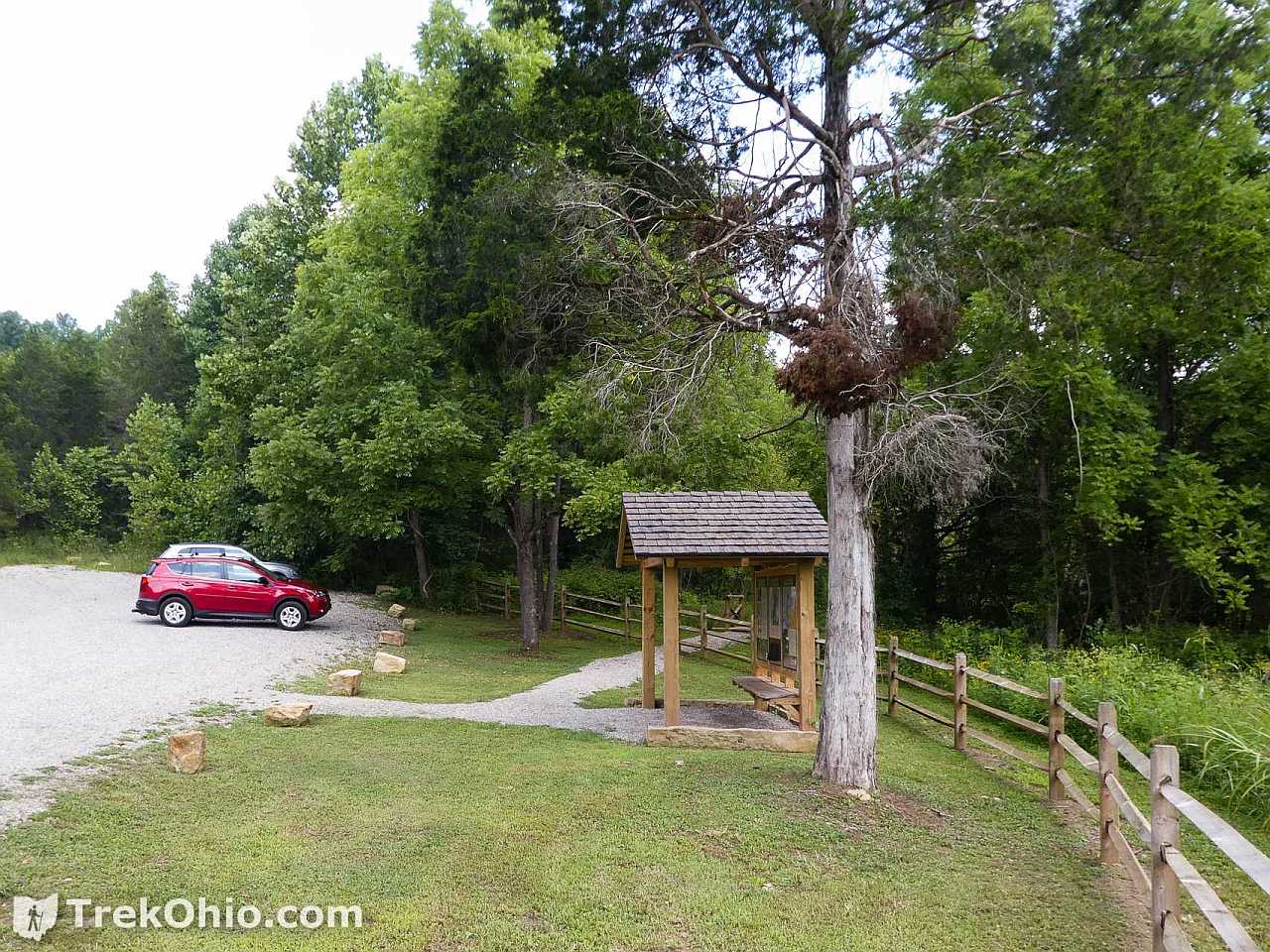 The trail is well-marked with wooden bridges over the streams that occasionally cross the trail. Near the trailhead the trail passes through a large grove of cedar trees. The trail then parallels Cedar Run whose banks turn into a gorge as you approach the falls.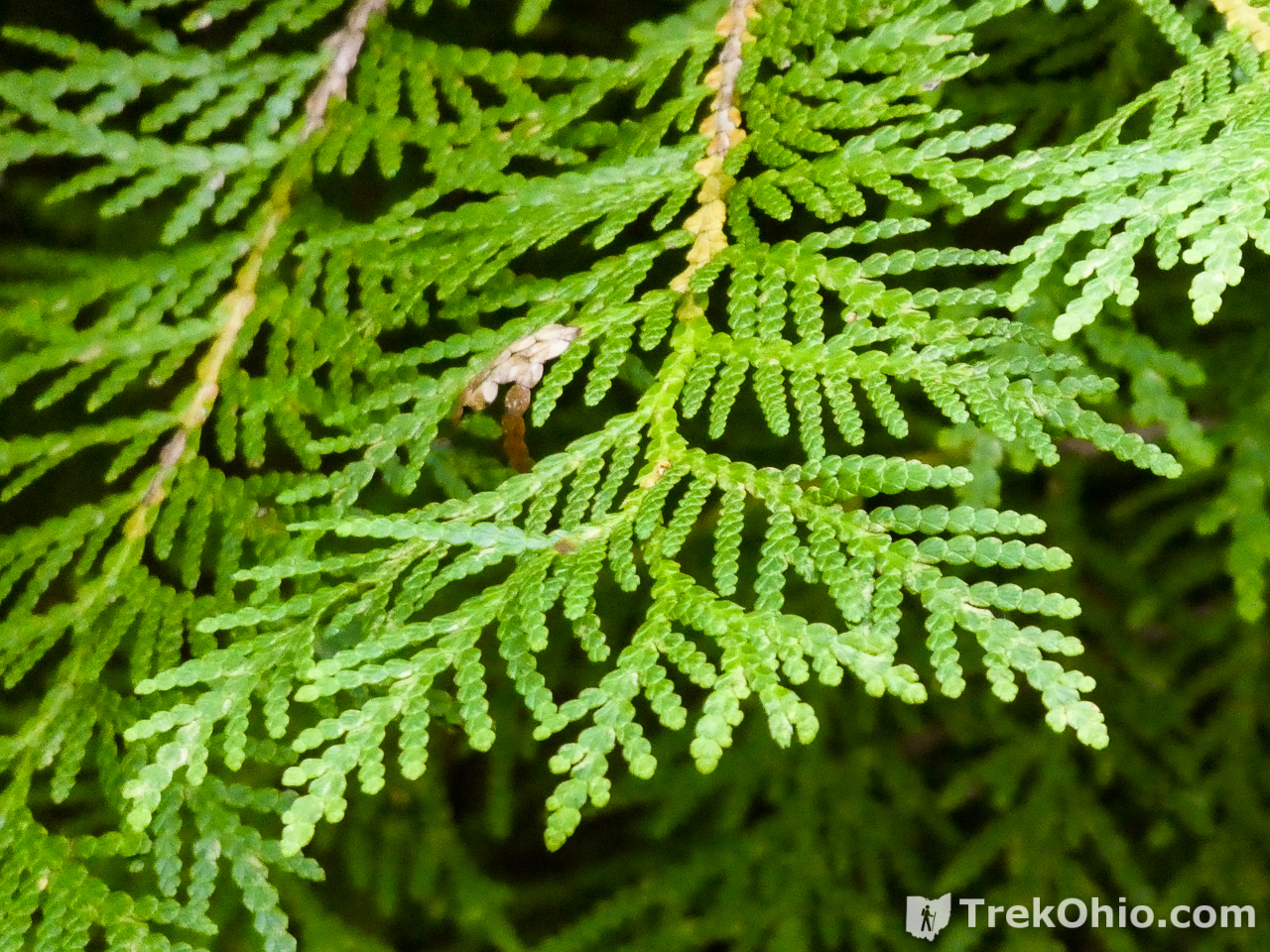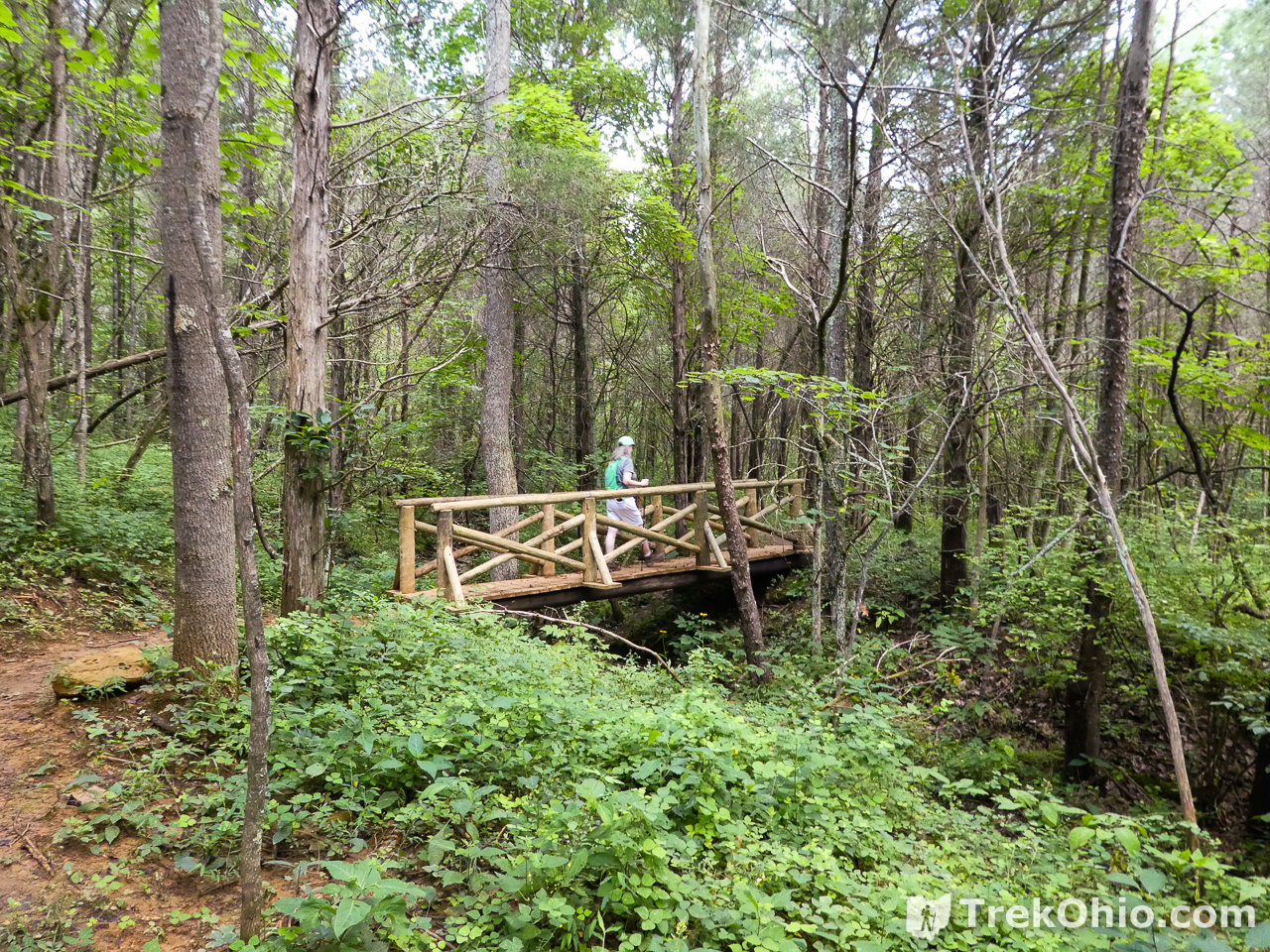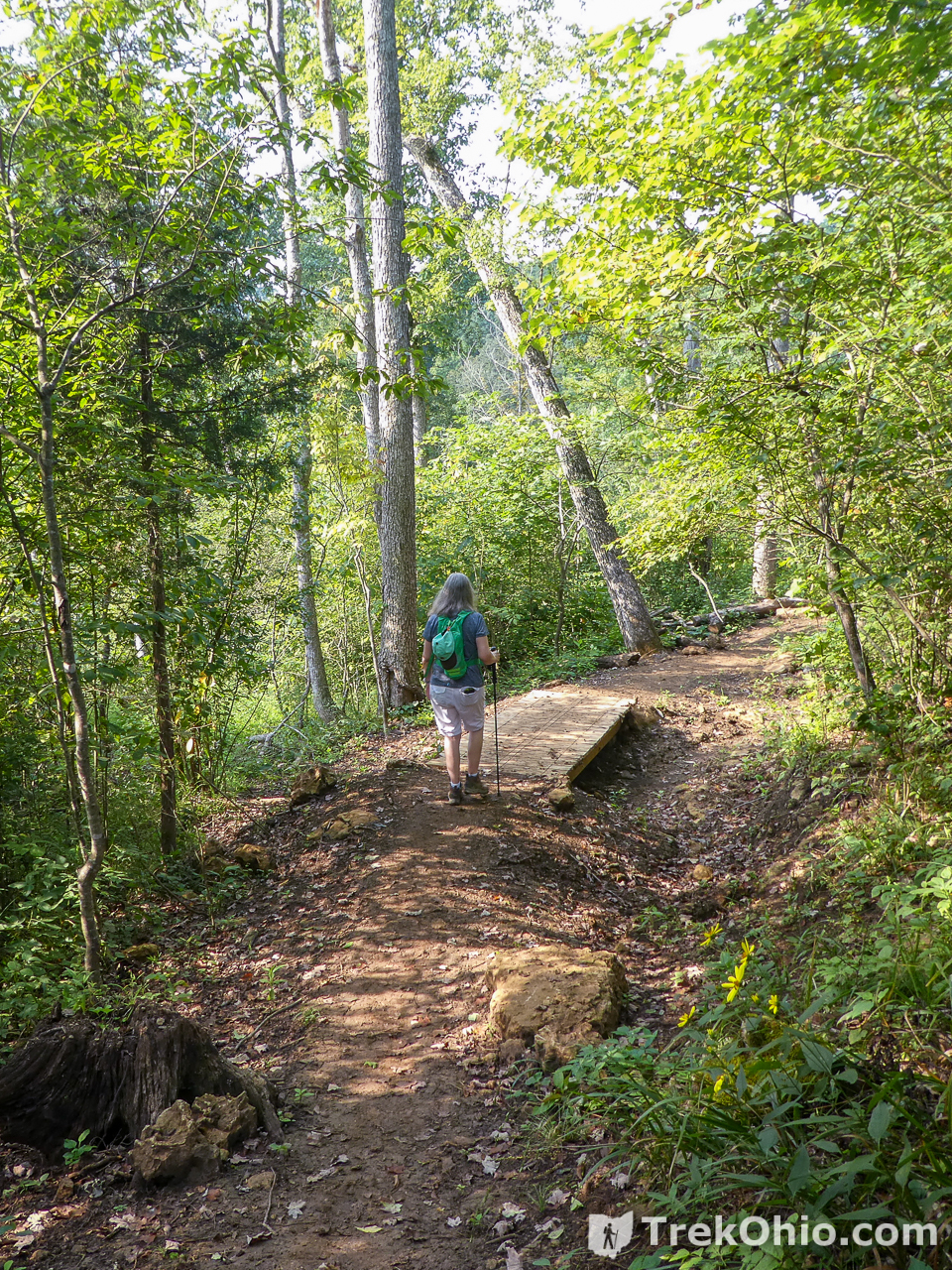 The exposed rock is Peebles dolomite and it can be seen as outcropping along the gorge and occasional slump-blocks and boulder-fields seen along the trail.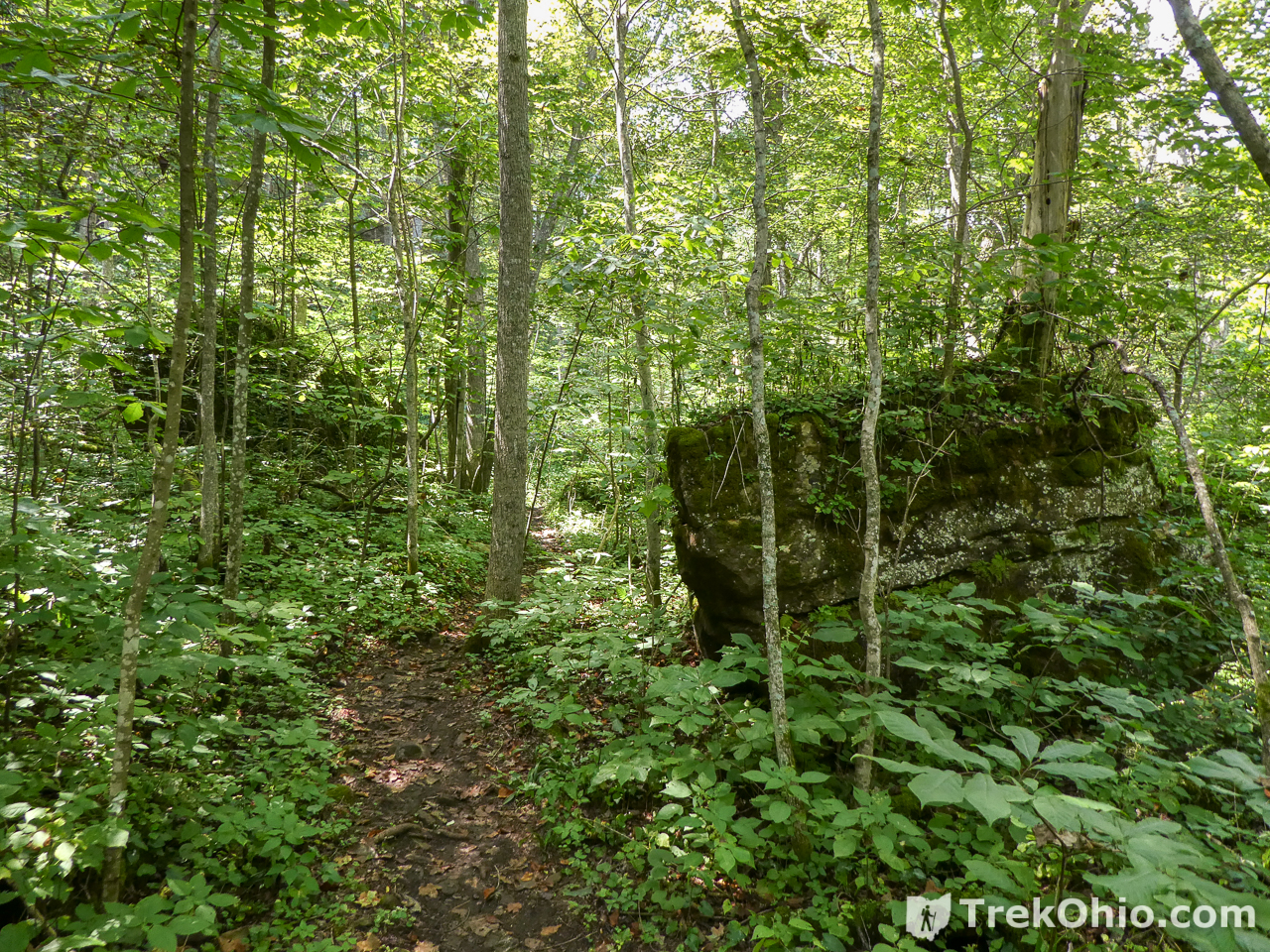 The trail terminates at the falls and features a wooden observation platform with benches for viewing the falls.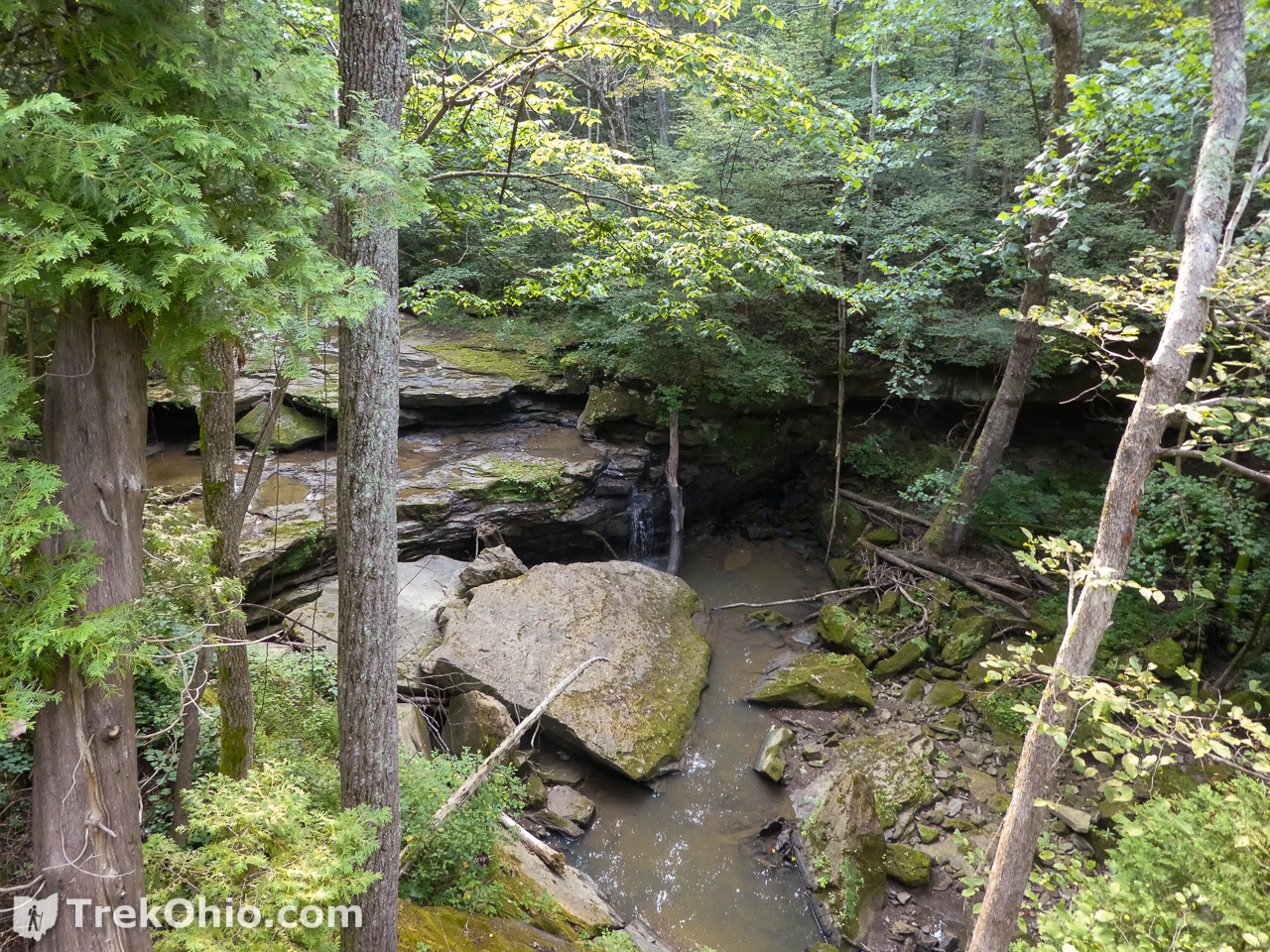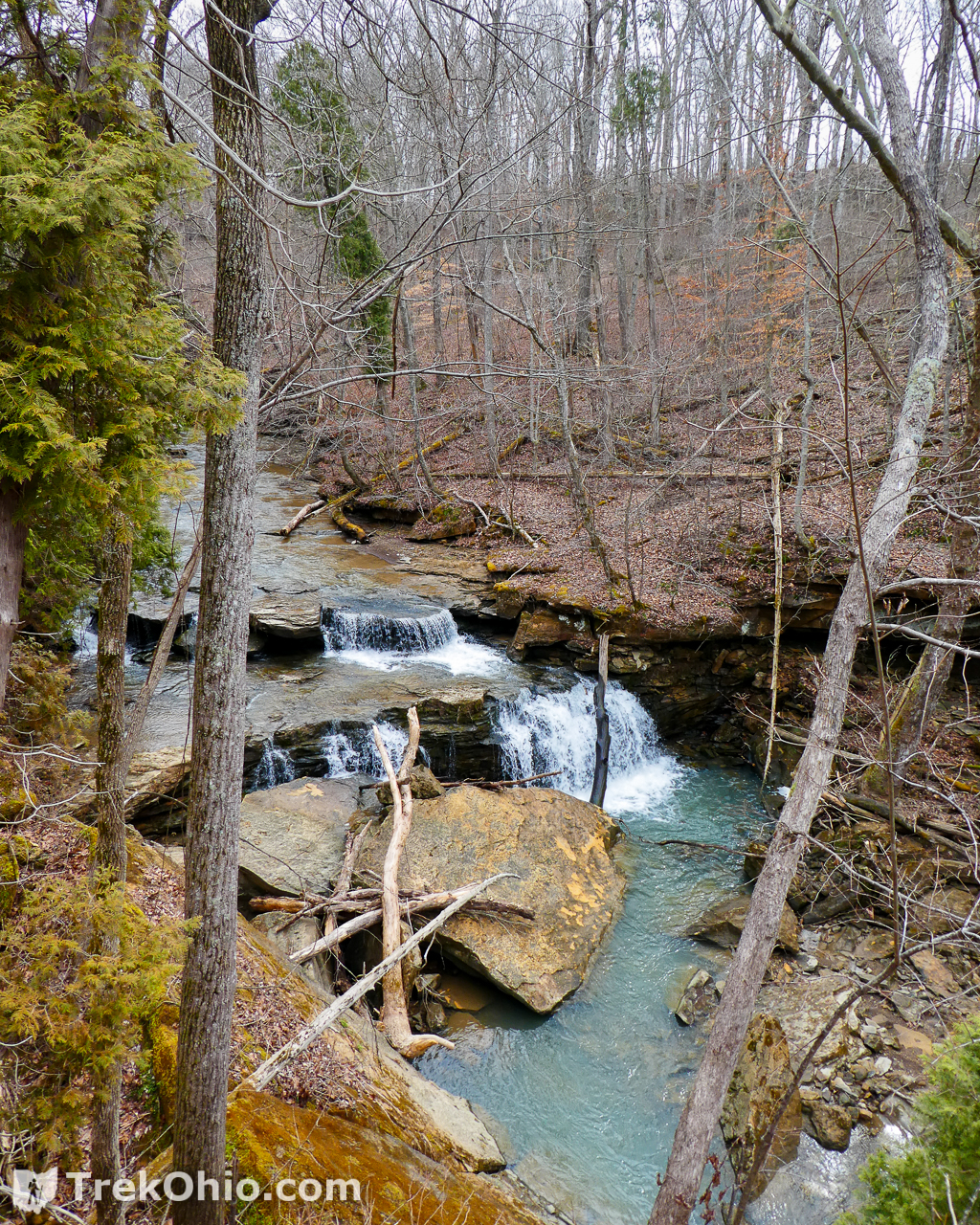 Spring is the best time for viewing Ohio waterfalls. April and May are also good months for viewing Ohio wildflowers. However, be aware that trails can be quite muddy in the spring time.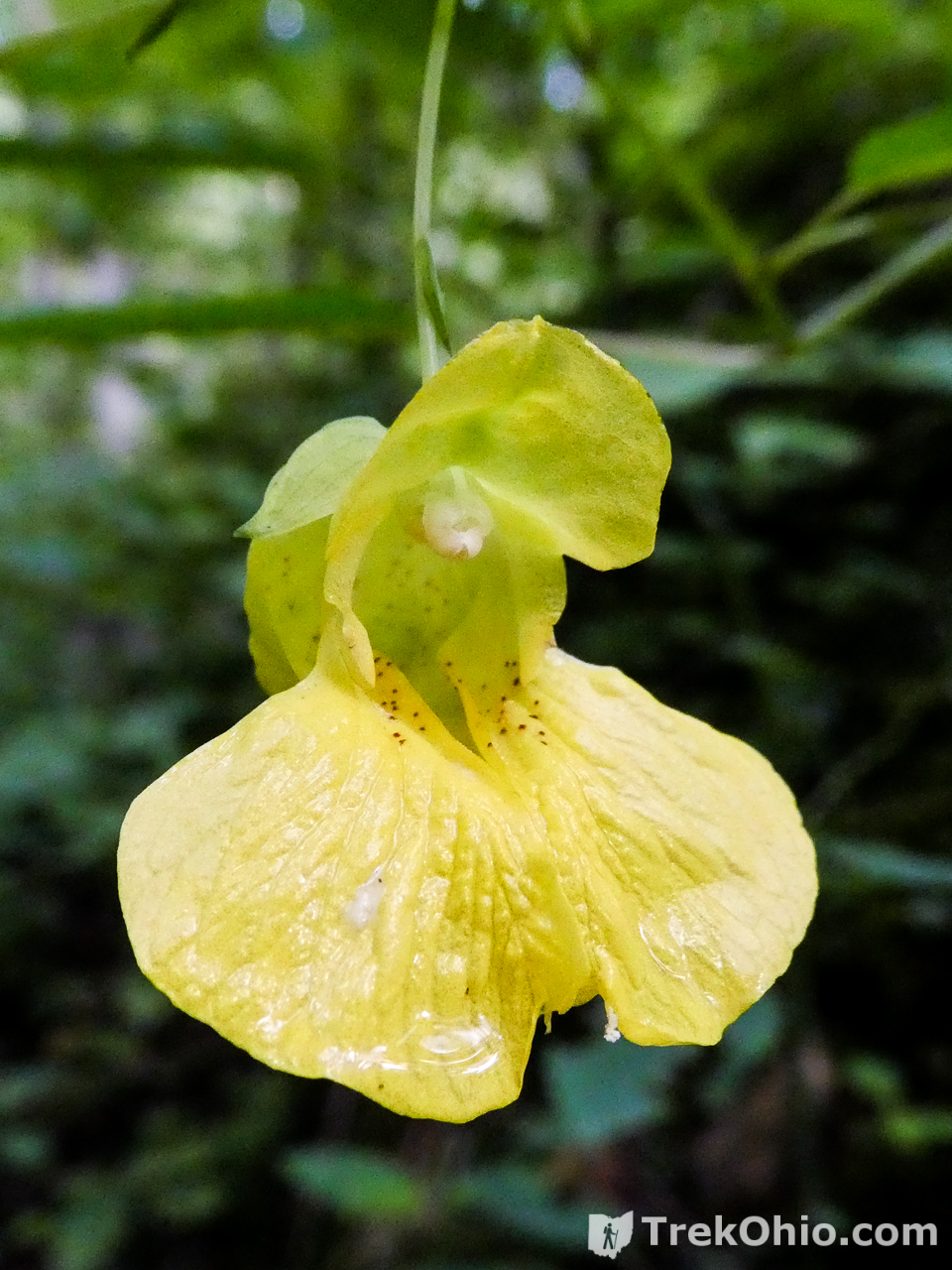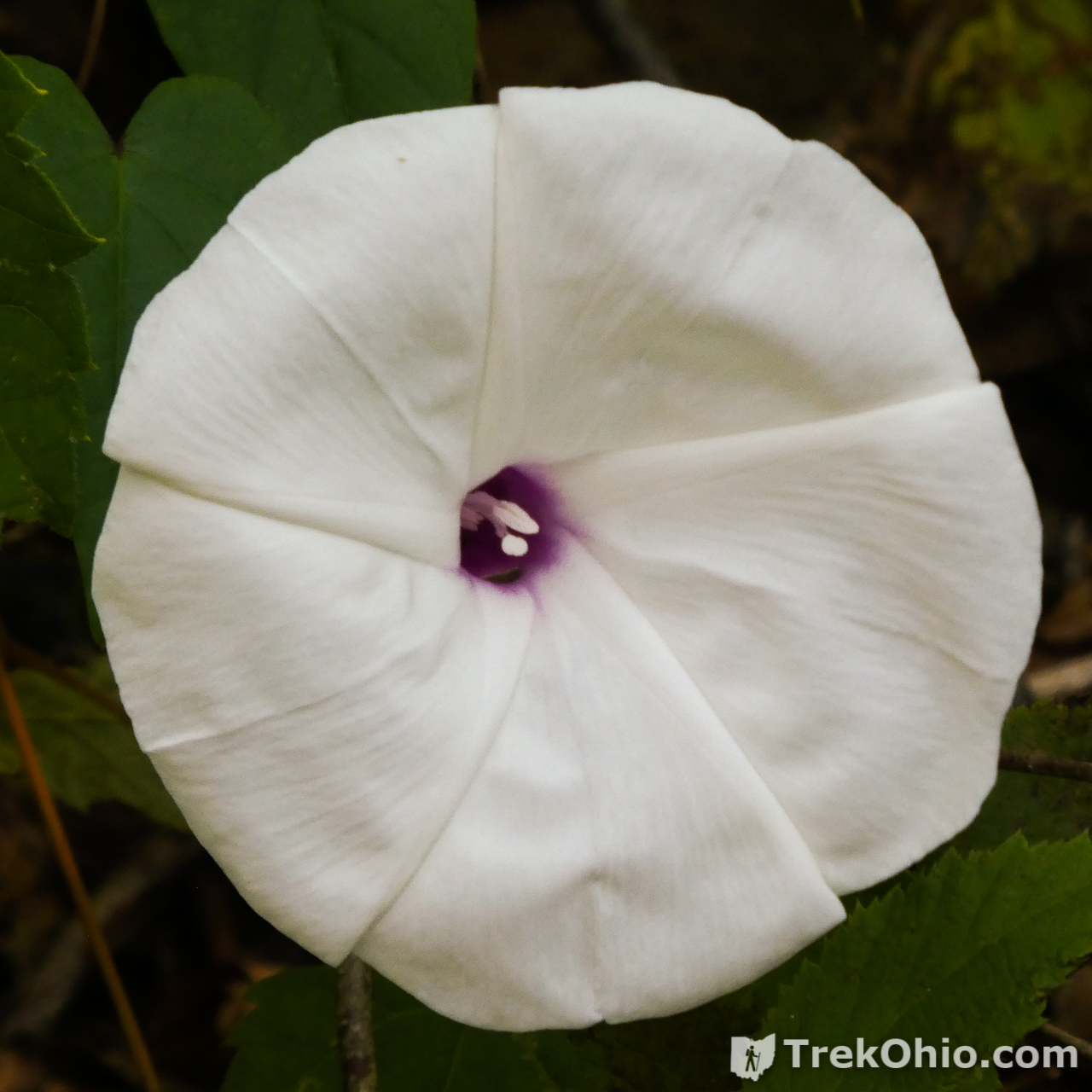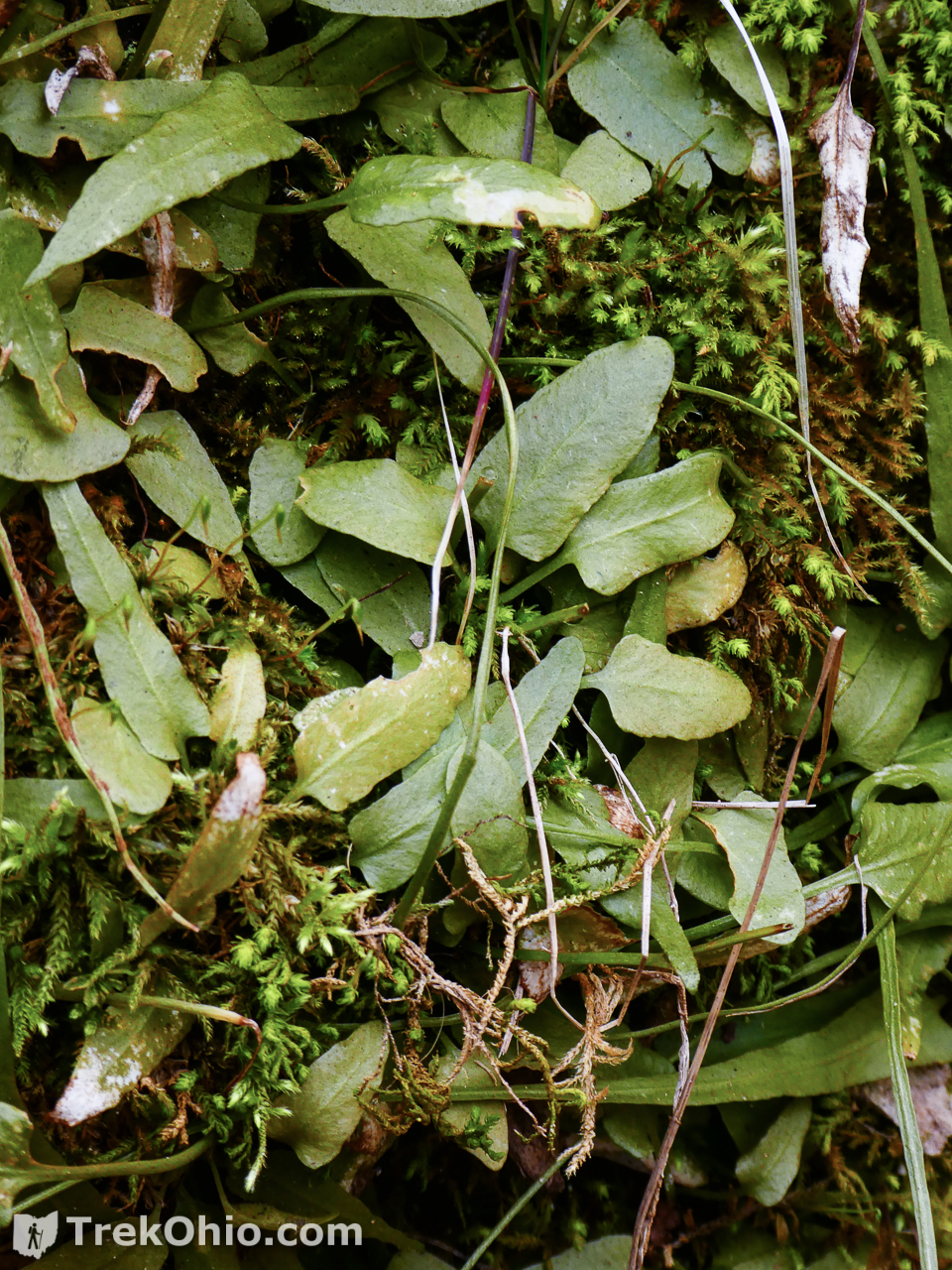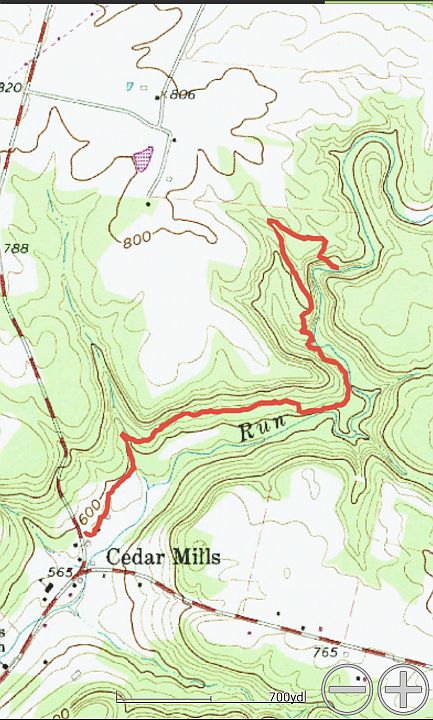 Additional Information
Location: John and Marion Becker Cedar Falls Preserve

Directions: (From Shawnee Lodge) Turn left onto OH-125 W. Turn right onto Bethany Ridge Rd. Continue straight onto Randalls Run Rd. Turn right onto OH-348 E. Turn left onto Cedar Mills Rd. Destination will be on the right.
GPS Coordinates: 38.823200, -83.392890
Google Maps: View on map or get directions

More on Adams County

© Deborah Platt, Robert Platt and TrekOhio.com 2012 to 2021