Earlier we posted an Ohio Christmas Events Calendar, and last night Bob and I chose to go to one of the events being held in central Ohio: the Wildlights exhibit at the Columbus Zoo and Aquarium. A lot of zoos are now doing an annual holiday lights display, and if you can make it to one of these, they are a lot of fun for the whole family. Here's what the display looks like in Columbus.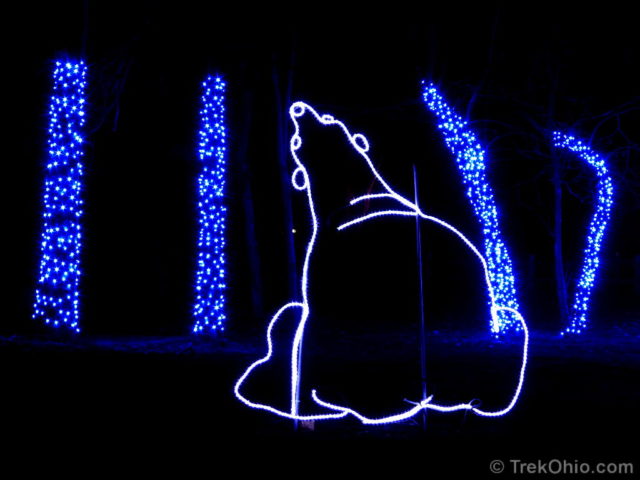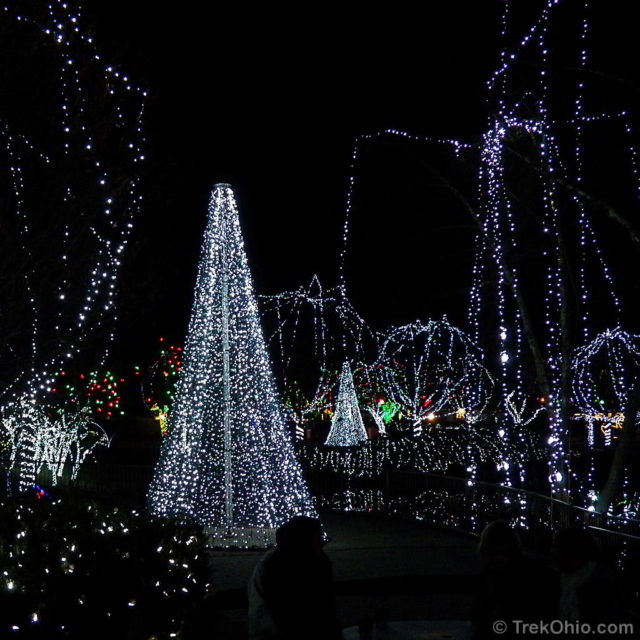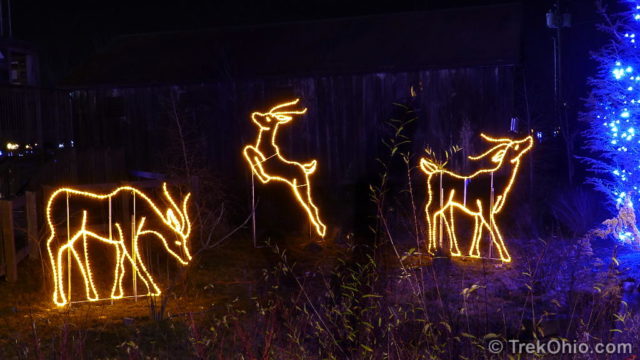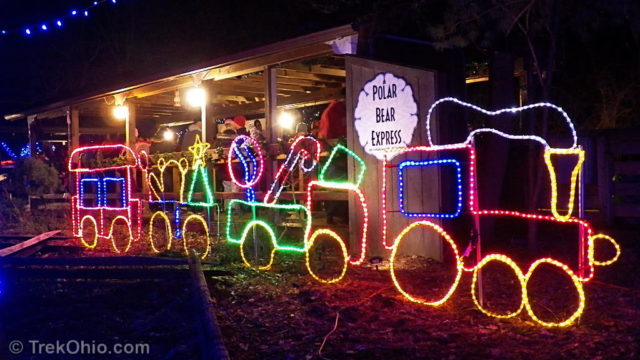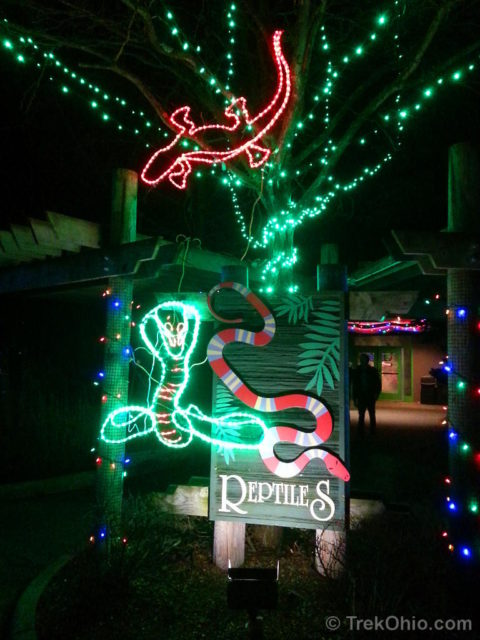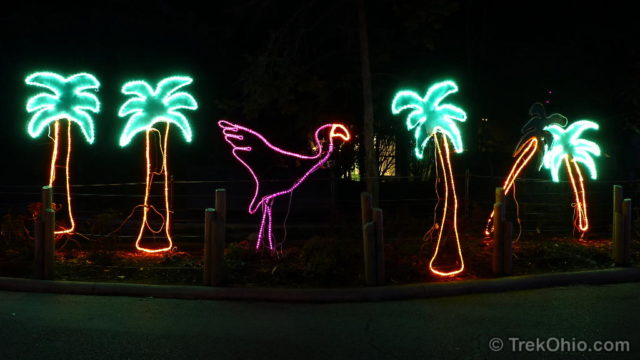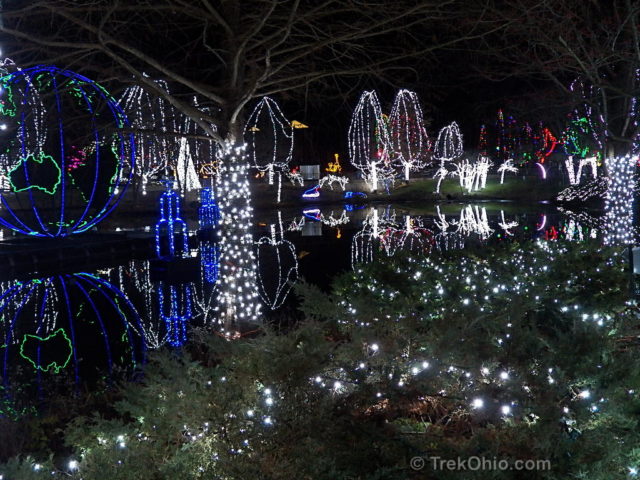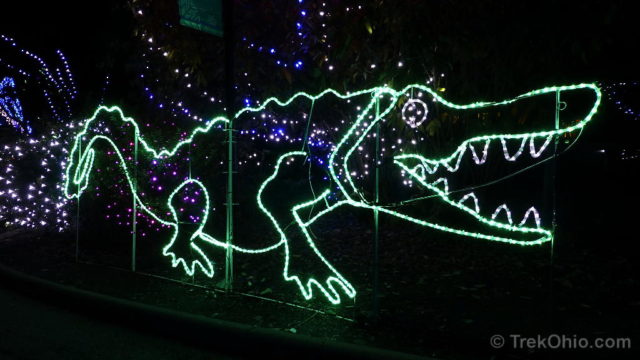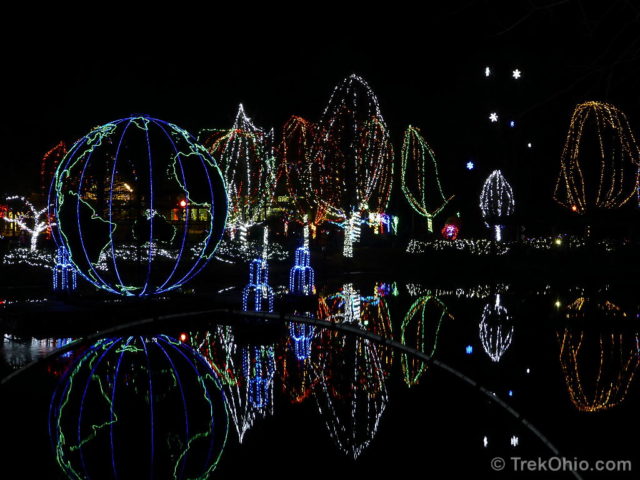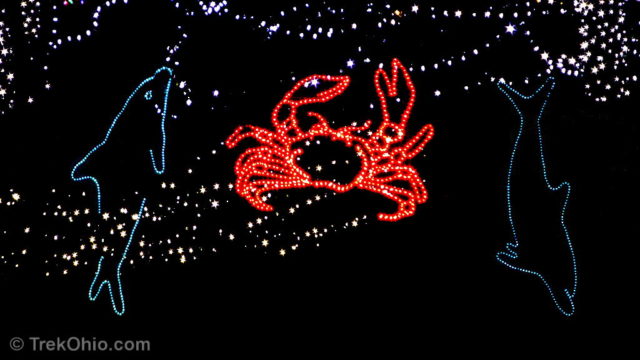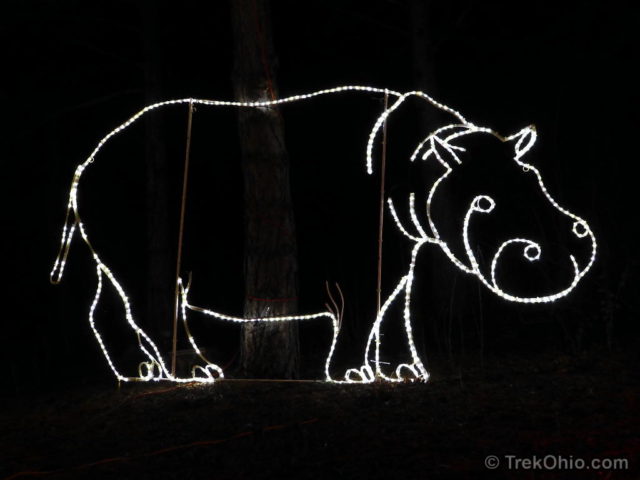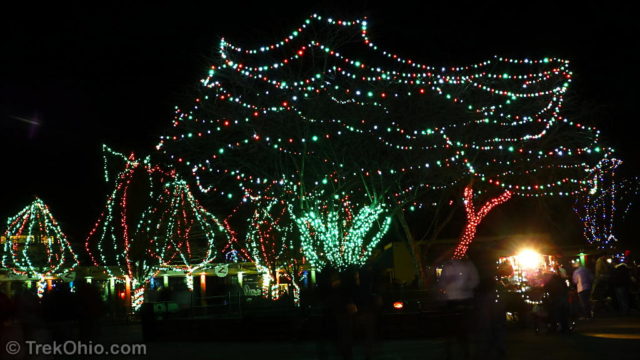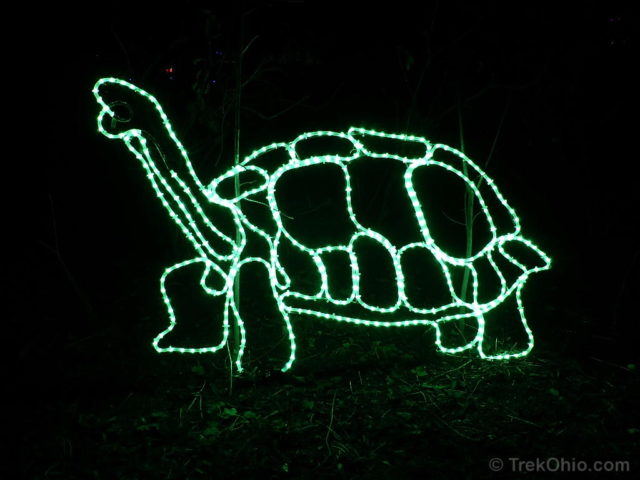 The Galapagos turtle display is in the most special place at the zoo. While we were there an illuminated question suddenly appeared saying, "Will you marry me?" Yes, while we were there a young man was in the act of popping the question to his intended.
At strategic points at the zoo, there are old oil drums with fires burning in them where you can stop and warm up. You can also get warm by going into a number of heated, indoor exhibits, such as the aquarium, manatee exhibit, or reptile exhibit. Food stands sell hot food and beverages, such as hot chocolate. At regular intervals through the evening there's a musical show with synchronized lighting effects held at the lake. The Wildlights event will continue till January 1, 2013.
© Deborah Platt, Robert Platt and TrekOhio.com 2012 to 2021