According to the Ohio Department of Natural Resources, our state has 164 species of dragonflies and damselflies. Although I can't document them all here, this is a scrapbook of the dragonflies that I have encountered while hiking in Ohio. I plan on updating this page whenever I photograph new species. At a later time I will publish a page dedicated exclusively to damselflies.
It's often the case that the male and female specimens of the same species look different. If I can, I'll include a photo of both.
Below are shortcut links to specific species listed on this page. Feedback and/or corrections are welcome.
Allegheny River Cruiser | Banded Pennant | Blue Dasher | Calico Pennant | Common Whitetail | Eastern Amberwing | Eastern Pondhawk | Gray Petaltail | Halloween Pennant | Lancet Clubtail | Slaty Skimmer | Spangled Skimmer | Tiger Spiketail | Widow Skimmer
Allegheny River Cruiser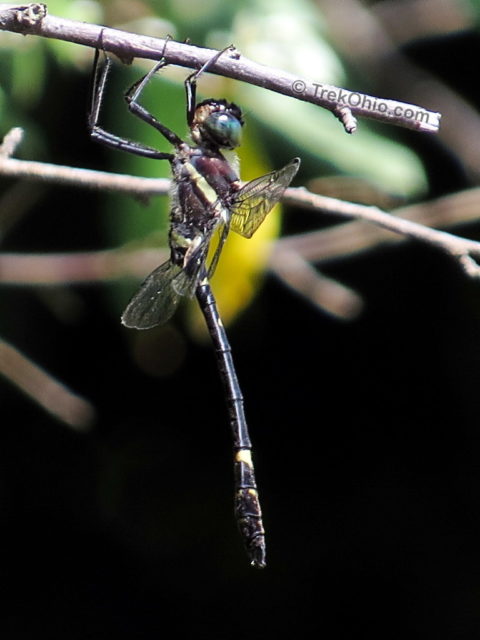 Banded Pennant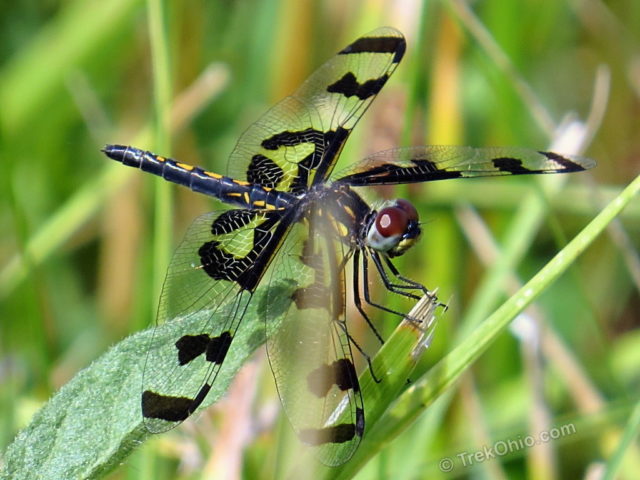 Blue Dasher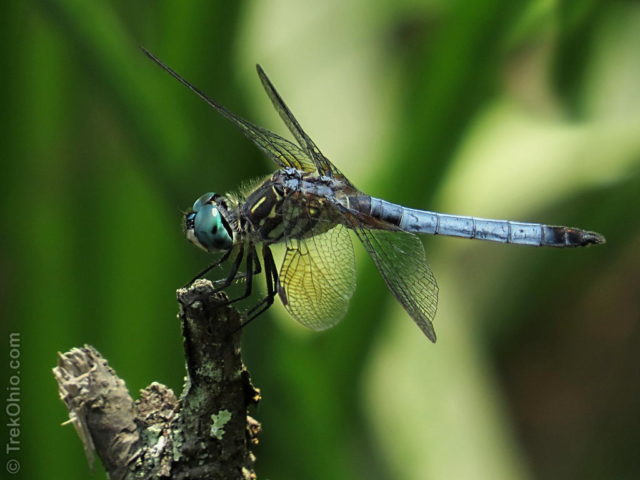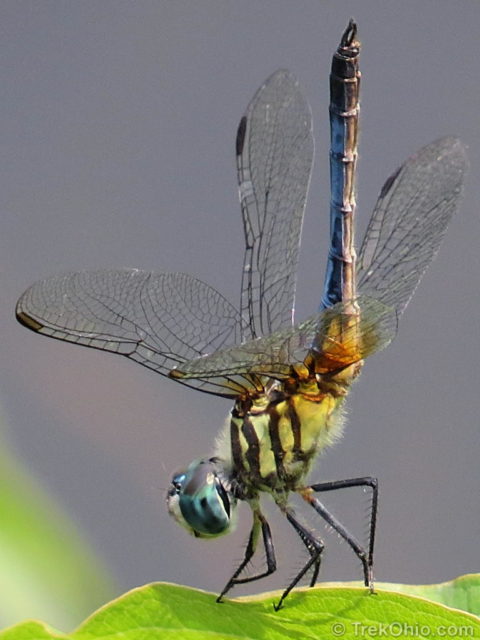 Calico Pennant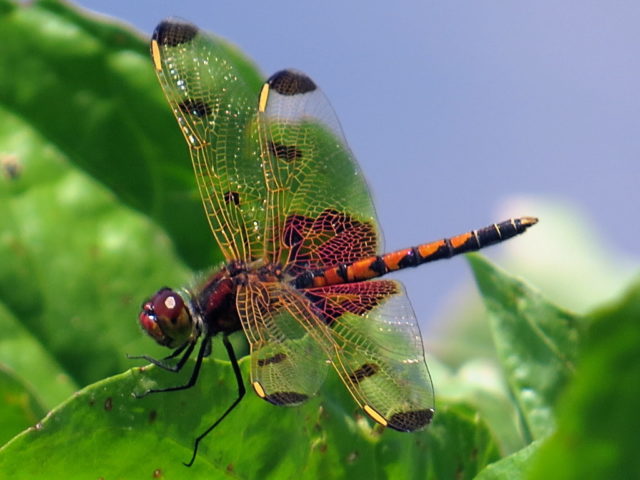 Common Whitetail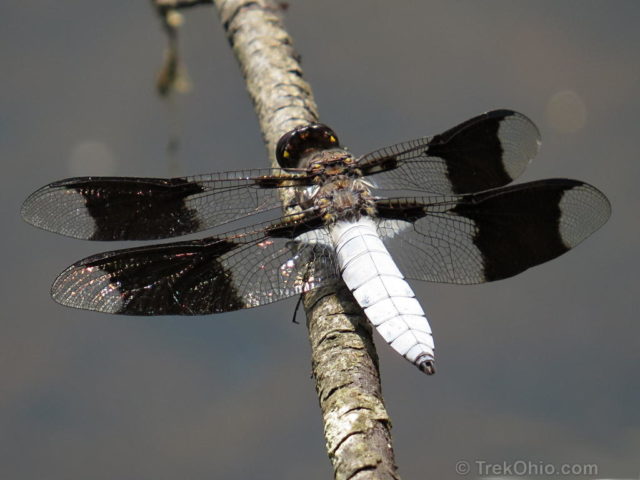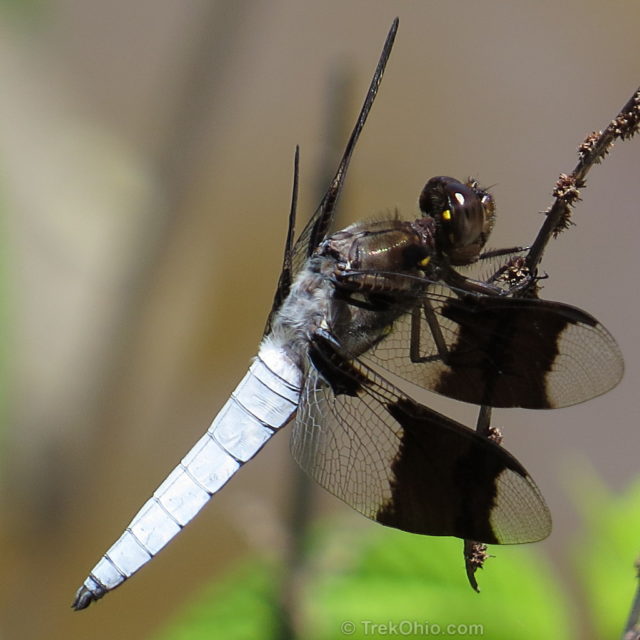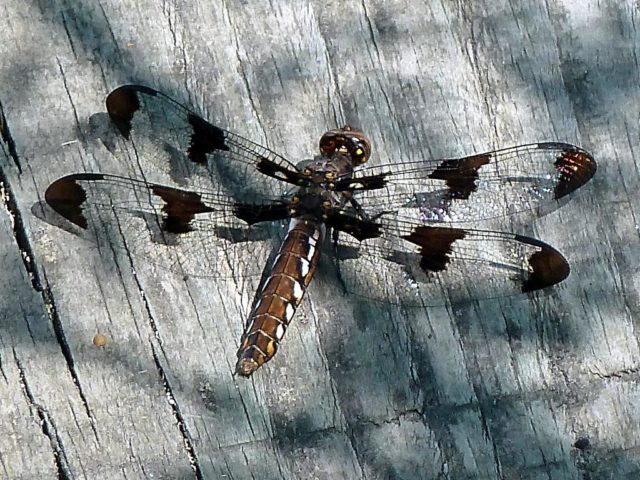 Eastern Amberwing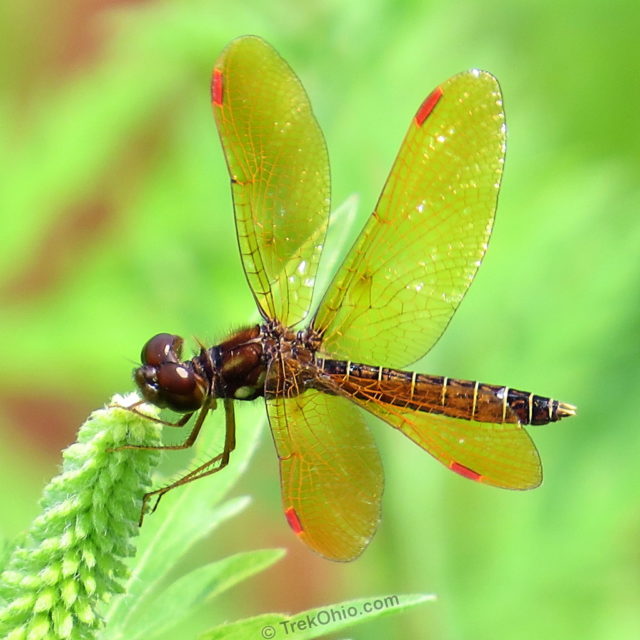 Eastern Pondhawk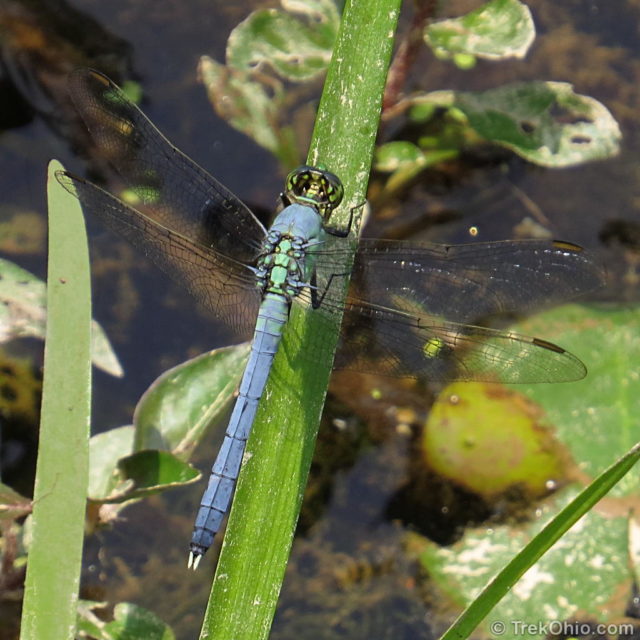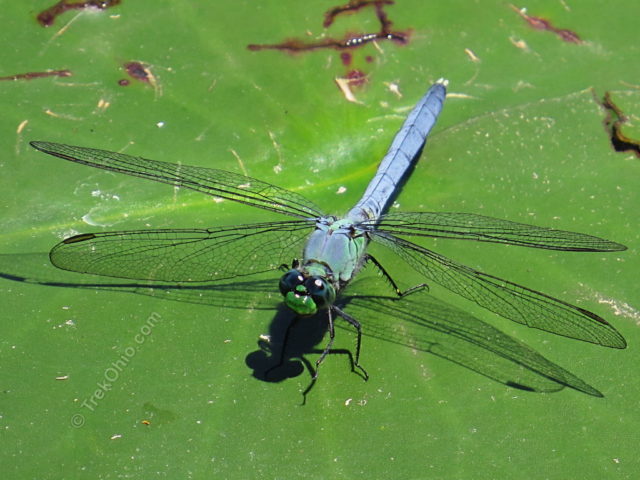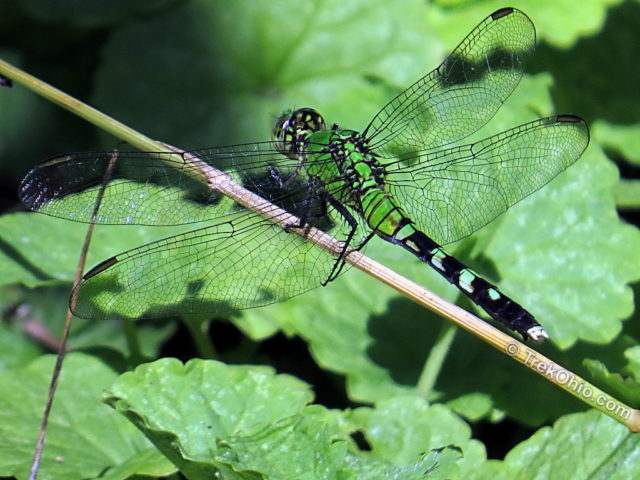 Gray Petaltail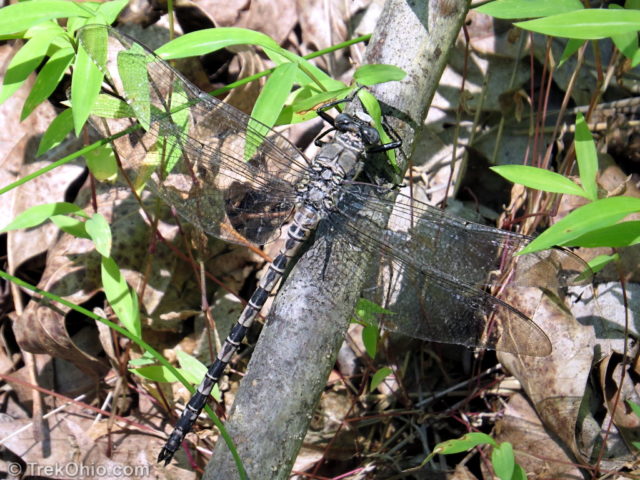 Halloween pennant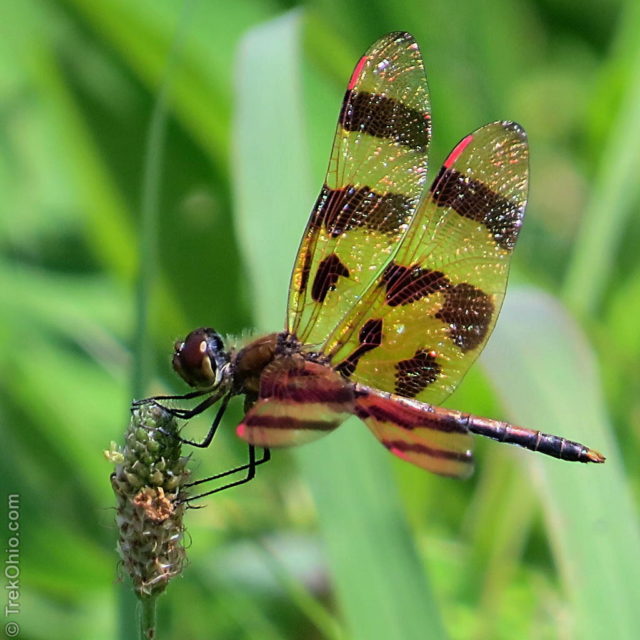 Lancet Clubtail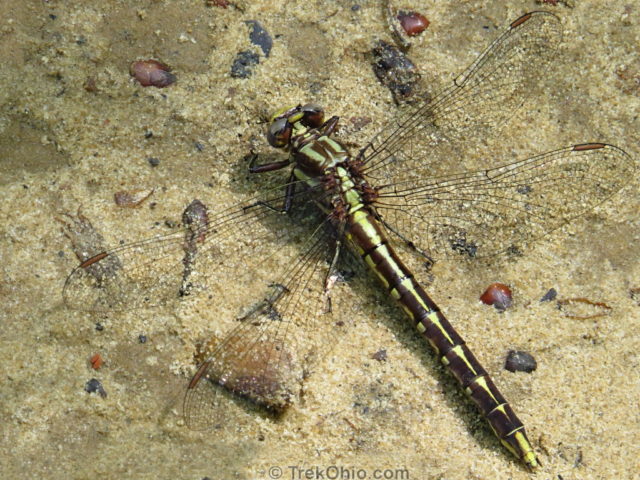 Slaty Skimmer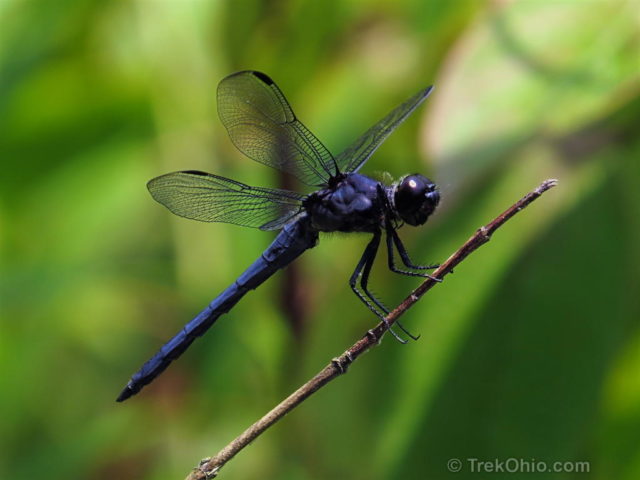 Spangled Skimmer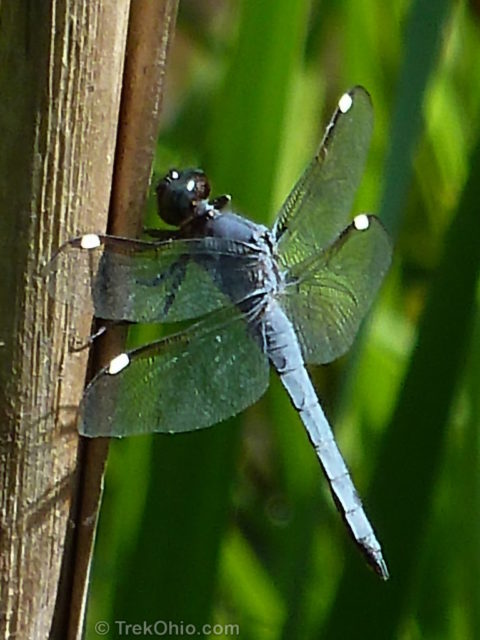 Tiger Spiketail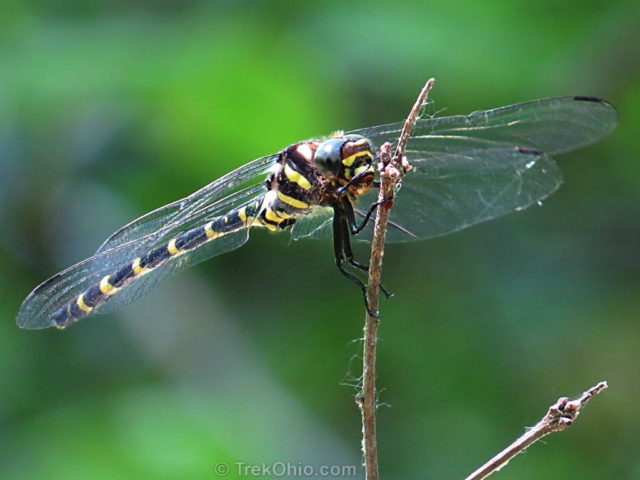 Widow Skimmer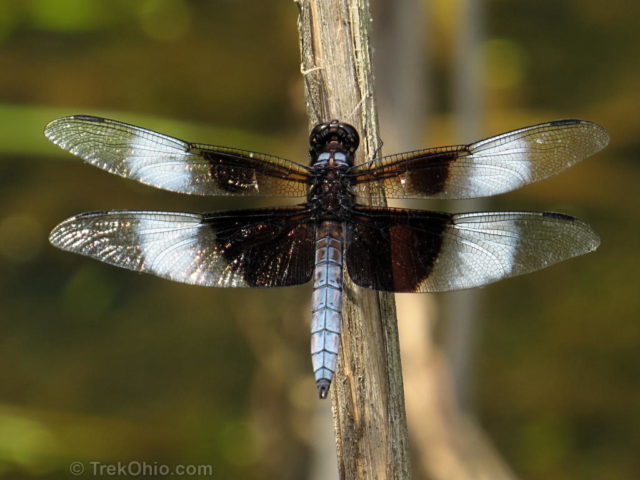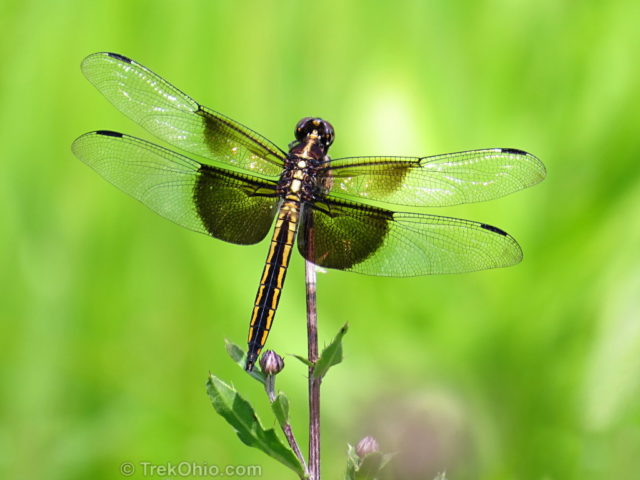 Updated: October 5, 2017
© Deborah Platt, Robert Platt and TrekOhio.com 2012 to 2021