In early September we visited Highlands Nature Sanctuary near Bainbridge, Ohio. The sanctuary is operated by the Arc of Appalachia Preserve System. The sanctuary consists of over 2000 acres of land between Rocky Fork State Park and Paint Creek State Park. The main location contains a museum, three hiking trails, and several cabins that visitors can rent. We stayed at a cabin perched on a ledge overlooking the Rocky Creek gorge.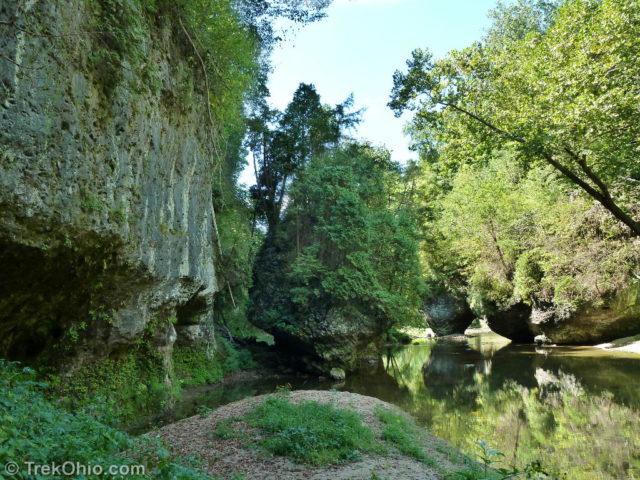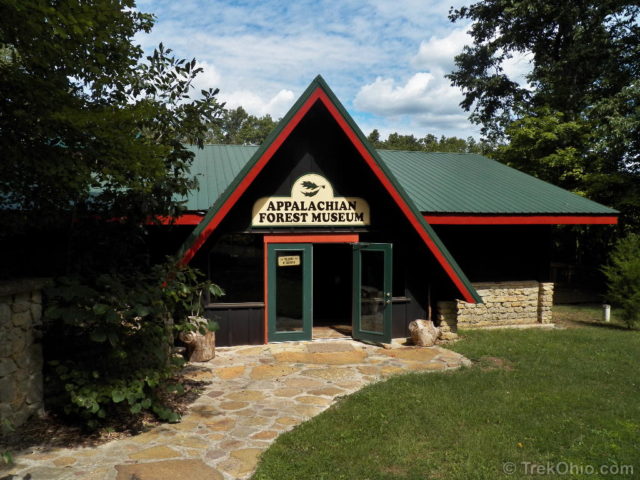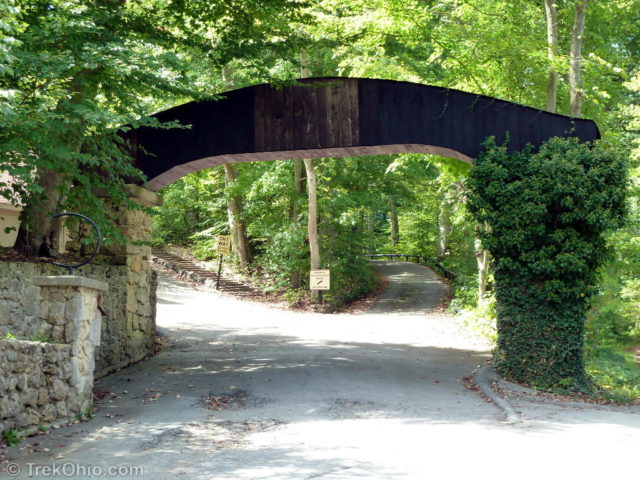 The preserve has roughly 14 miles of trails scattered over multiple locations. On our first day at the preserve, we spent all of our time hiking on the three trails adjacent to the Appalachian Forest Museum. The trails are a quarter mile each. You'd think that we could cover that in under an hour. You'd be wrong for a couple of reasons. Since the gorge is deep, it takes a while to go up and down its sides. But the main reason is that every time we turned a corner, we discovered a new wonder and had to stop for several photographs. It was slow going.
The first trail we hiked was the Etawah Woods Trail. It proceeded east along the rim of the Rocky Creek gorge and then descended into the gorge itself. It ended with a view of the creek traversing through a set of slump blocks beautifully carved by swiftly moving water known as The Three Sisters.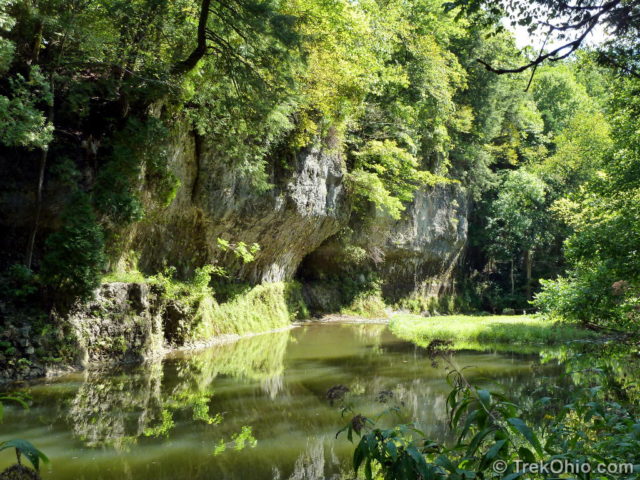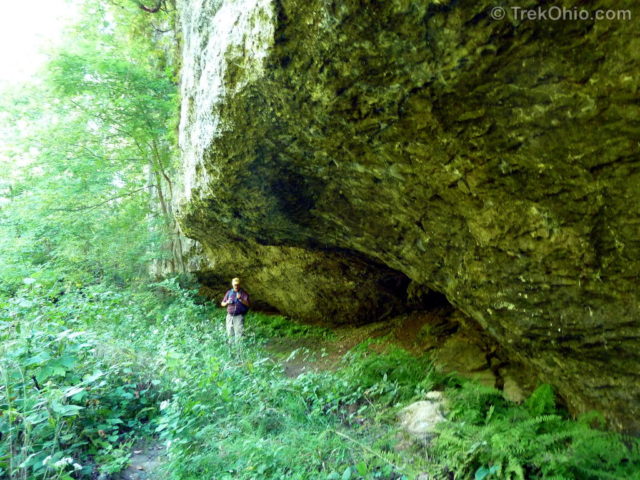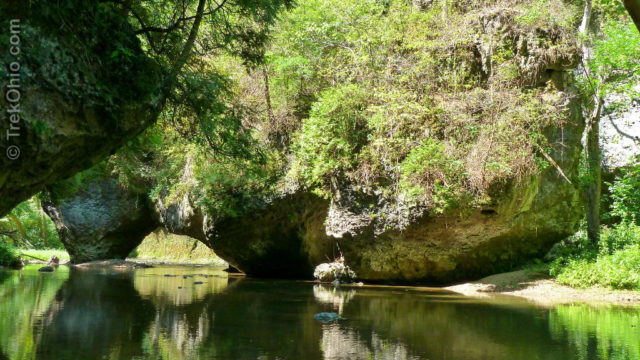 The second trail we hiked was the Valley of the Ancients Trail. This descended into the gorge to the west of the museum and featured tall dolomite cliffs, mazes of slump blocks, several side canyons including a narrow canyon with mysterious caves embedded in the cliff walls. This section was very slow going indeed, but we took a lot of pictures.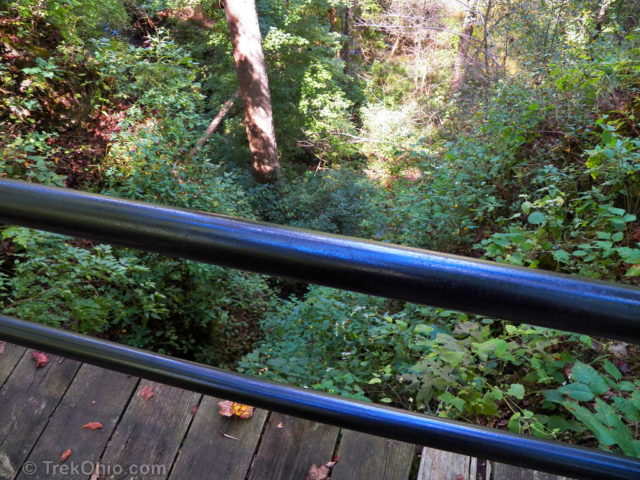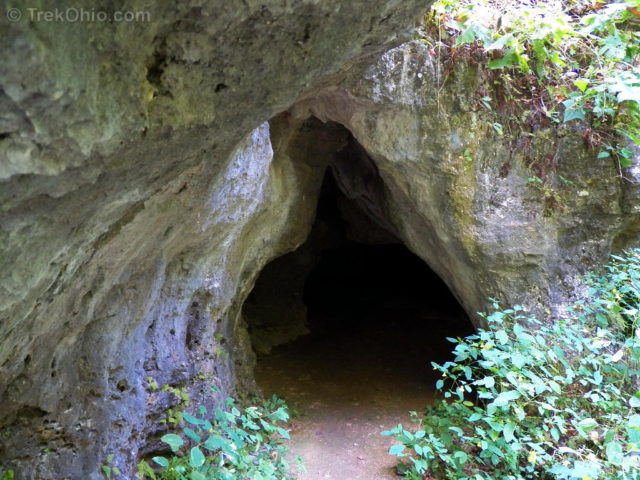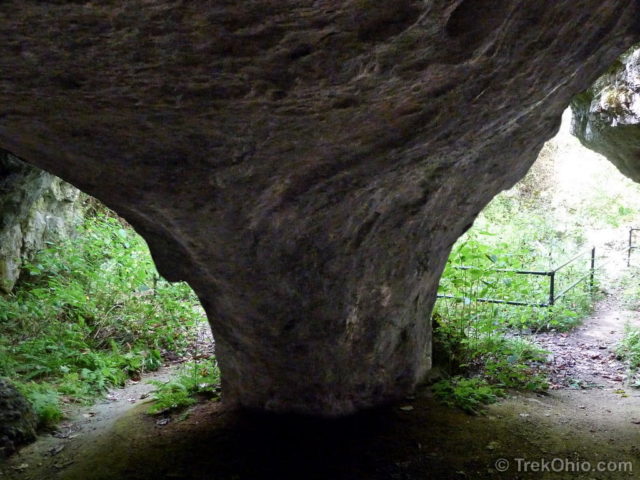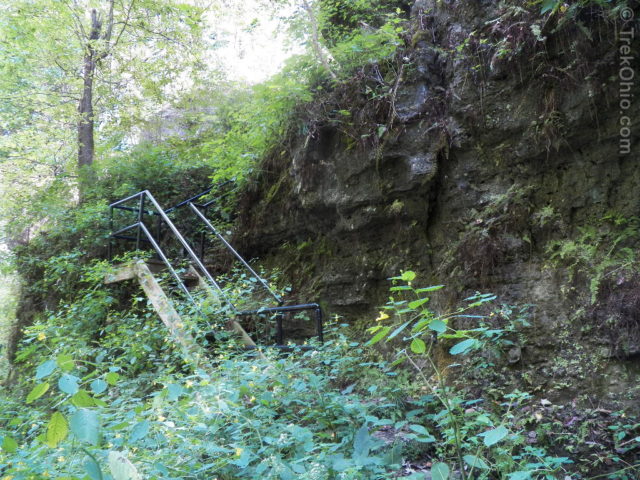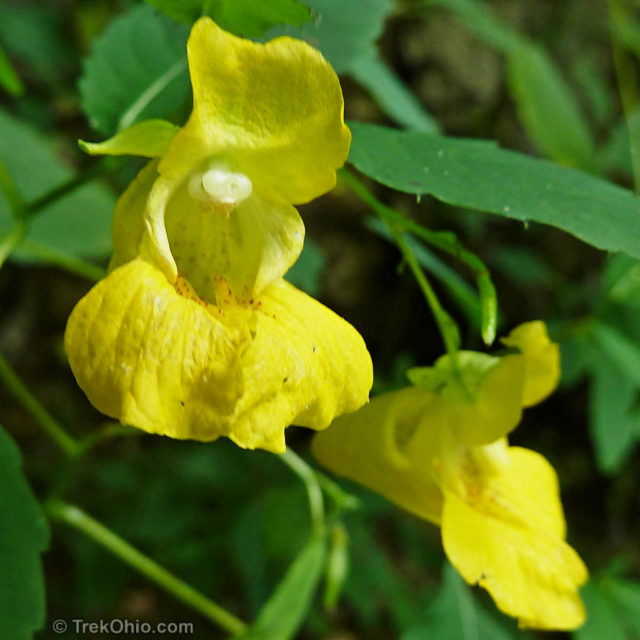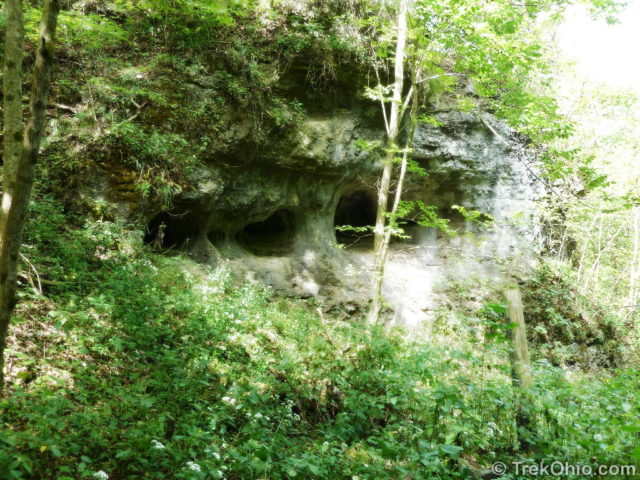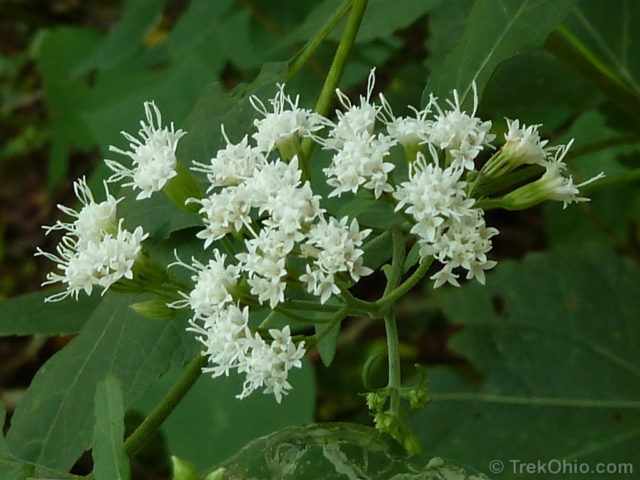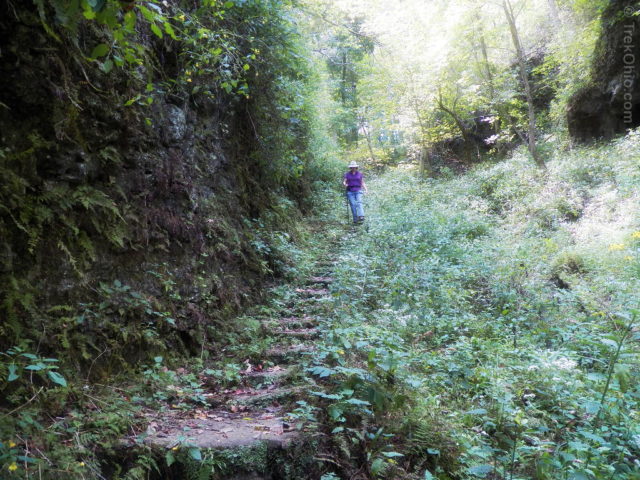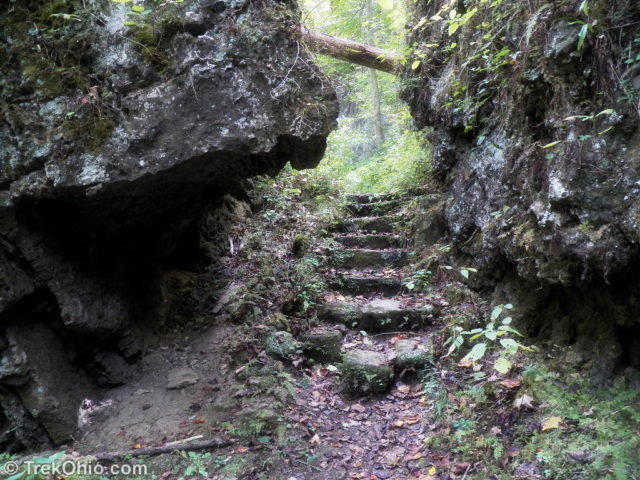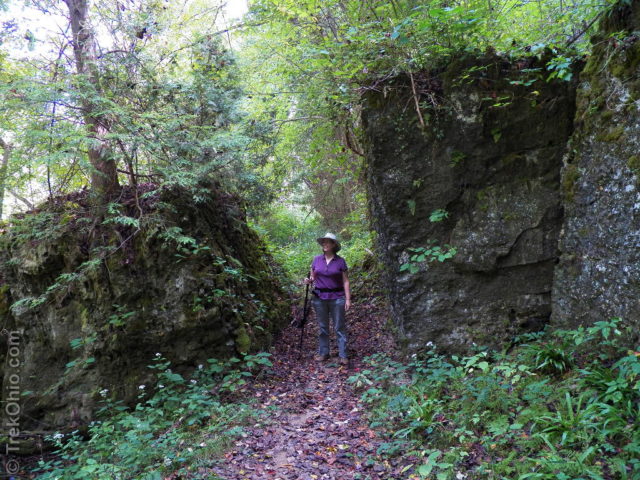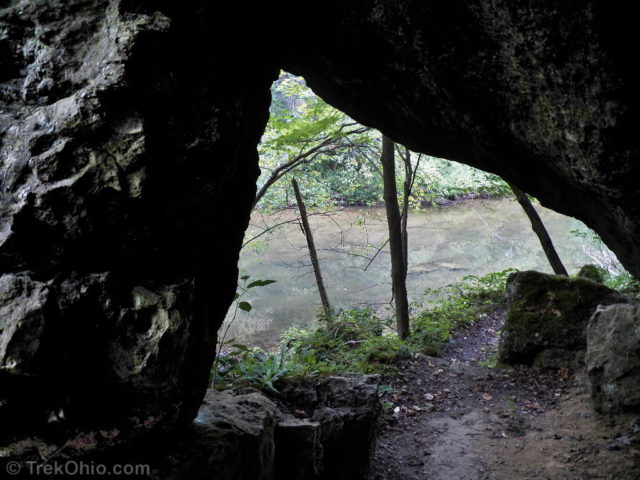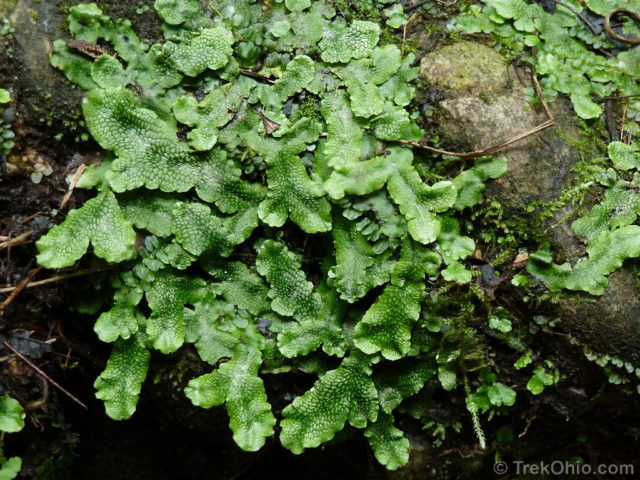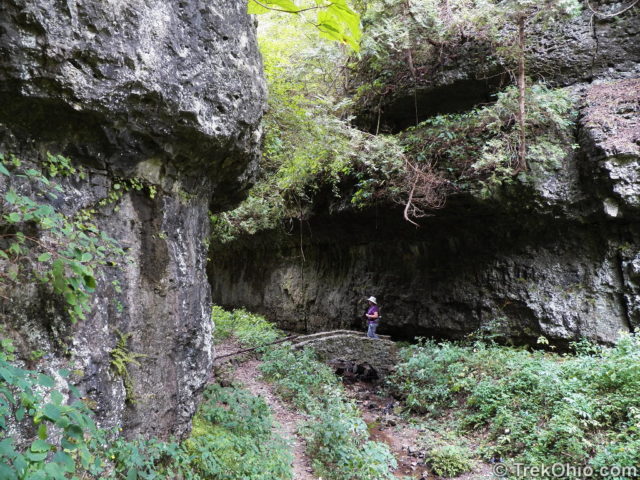 The final segment of the hike was the Beech Woods Trail, which featured a hike through a forest of towering mature beech trees. Here we found another large fungus, perhaps another variety of chicken of the woods? Beechdrops (another plant without chlorophyll) were in bloom here, but Deb plans on featuring them in a future post.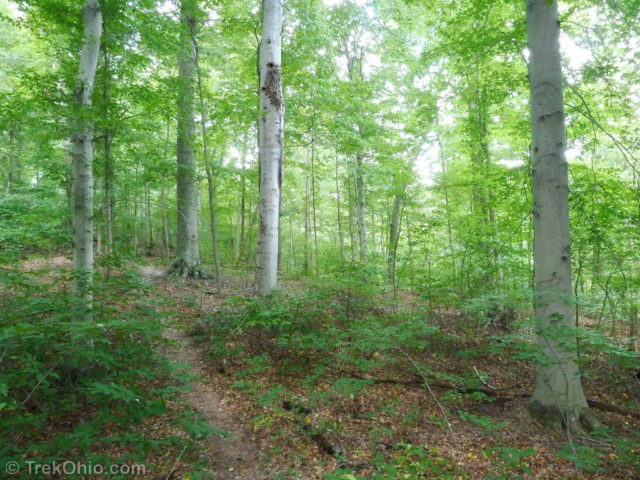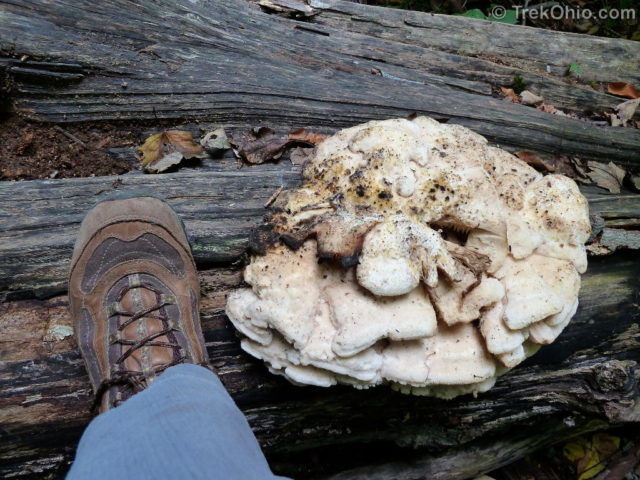 Additional information
Location
The address for the preserve is: 7660 Cave Road, Bainbridge, OH 45612
Highland Sanctuary is located on US-50 west of the town of Bainbridge, OH. From US-50, turn onto Cave Road. Follow the road for several miles and it will lead you directly to the Appalachian Forest Museum. Check-in at the museum to obtain a hiking permit and a trail map. Parking is up the hill on the side road opposite the museum.
More on Highland County
© Deborah Platt, Robert Platt and TrekOhio.com 2012 to 2021