Saturday we went to Stratford Woods for a maple syrup event. They were serving organic, whole wheat pancakes with real locally made maple syrup, farm-fresh sausage and coffee. Delicious!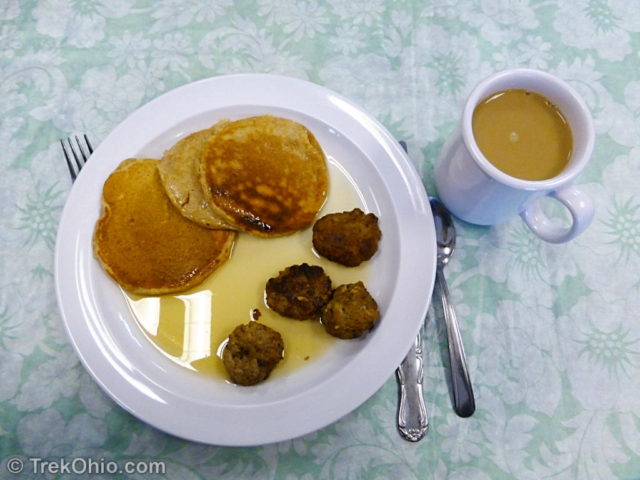 After breakfast, we took a walk through the site to see how maple syrup is made. Throughout the property, maple trees had been tapped and white plastic buckets mounted to collect the tree sap.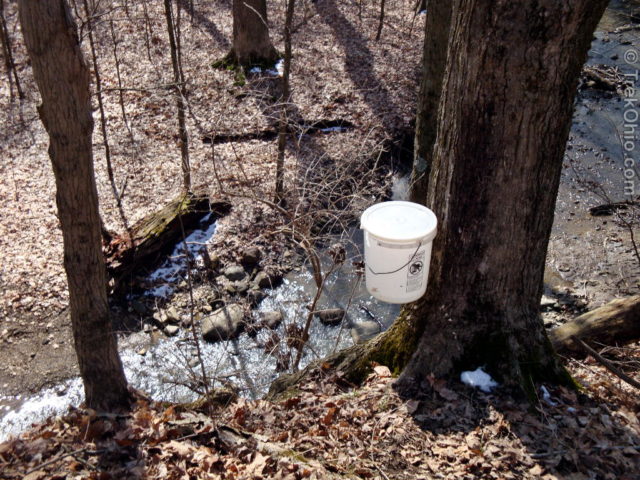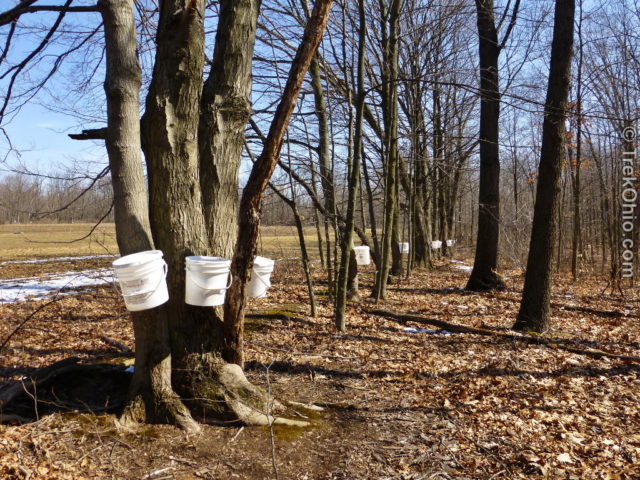 Farther down the trail, we came to the "sugar shack". Buckets full of sap were collected from the maple trees. Next the maple sap was filtered to remove impurities and debris. Then it was added to a maple syrup evaporator. The evaporator was heated with a wood burning fire. Maple sap was added at one end. The sap gently flow towards the other end due to a slight slope, the sap boiling and becoming more concentrated in the process.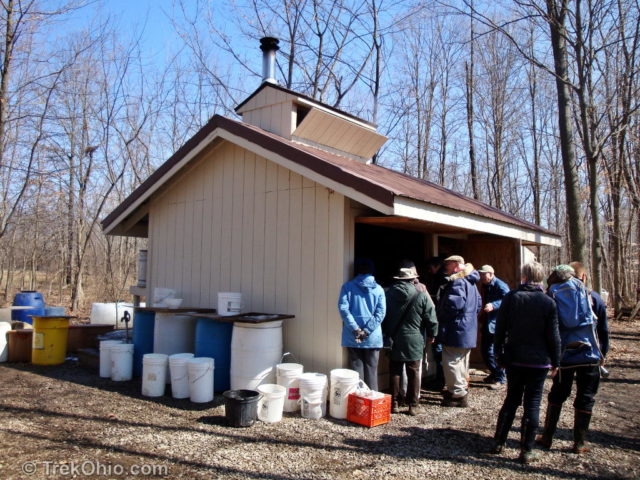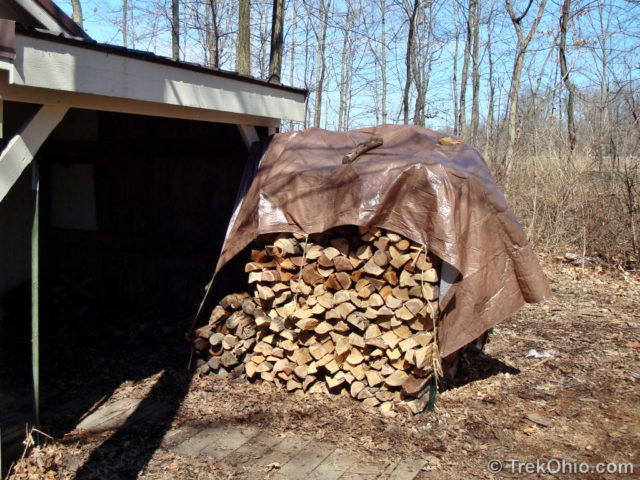 Periodically a sample of the maple syrup is pulled from the evaporator and the maple sugar content is measured with a floating instrument called a hydrometer. The operator uses the hydrometer to see how much of the sap is sugar. When the sap is collected from a tree, it is only 1 to 2% sugar. It's necessary to evaporate most of the water away to make syrup. Once the liquid is 67% sugar, it's officially maple syrup — time to bottle it and pour over pancakes.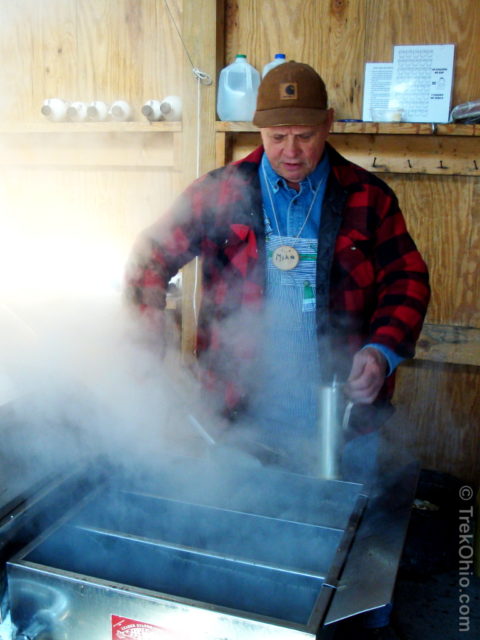 Maple syrup events occur throughout the state from about mid-February through the end of March. At the beginning of February, we update our article, Ohio Maple Syrup Events, so that it lists the events being held that year.
Additional information
More on Delaware County
© Deborah Platt, Robert Platt and TrekOhio.com 2012 to 2021