The Emily Traphagen Preserve is part of Delaware County's Preservation Park system. There are two short trails in the park:
White Tail Loop (0.6 miles), and
Meadow Trail (0.5 miles)
Both trails are loops. As you might expect, Meadow Trail is a mown path. However the White Tail Loop is an improved dirt trail that passes through the woods and by a marsh area. From White Tail Loop there is a side trail to what's called the Pond Overlook. I spotted the red-shouldered hawk pictured below while visiting the overlook.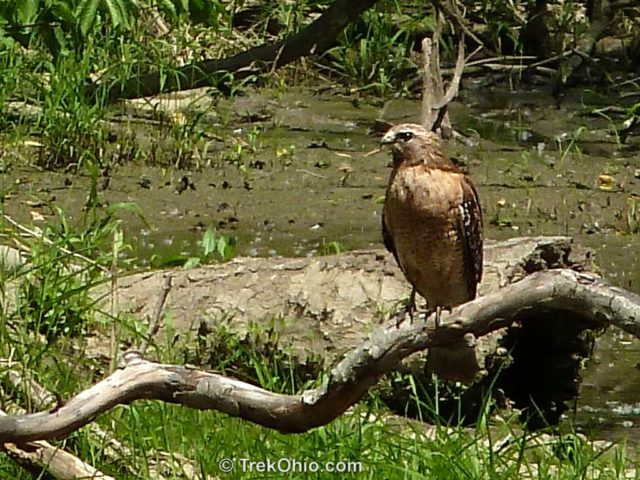 I have to say that the hawk sighting was the highlight of my walk. 🙂 When I first saw him he was perched on a thin stump sticking out of the pond.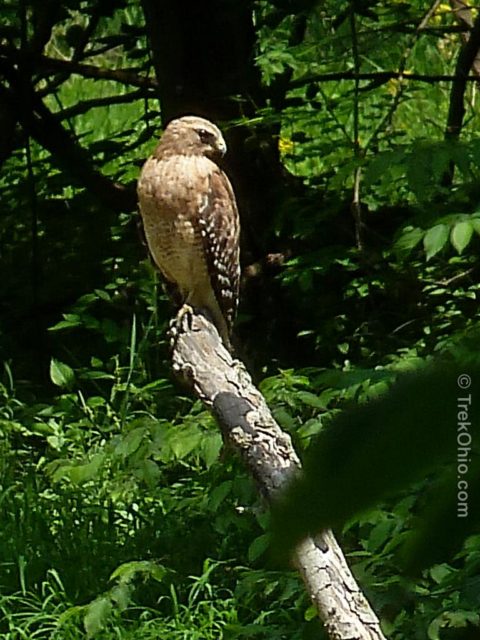 He flew away as soon as he spotted me, but surprised me by coming back even though he knew I was there. I actually saw him eat something green while I was watching (a frog? a big bug?). I would hazard a guess that he considers this to be a prime hunting spot, and I think it's likely that he could be viewed here again. Here's a photo of the Pond Overlook.
And this is one of the hawk's favorite perches near the overlook.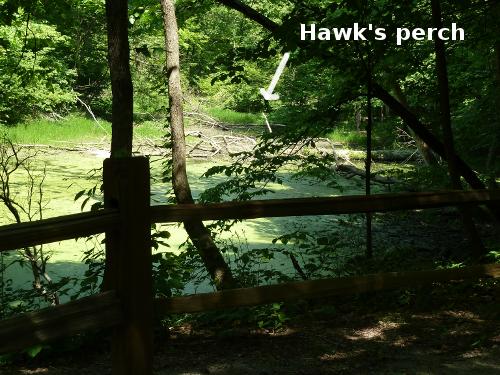 I really enjoyed my shady walk on the White Tail Loop. Although it's a short trail, I still think by doing multiple laps it would be a good trail for joggers. The trail surface is great.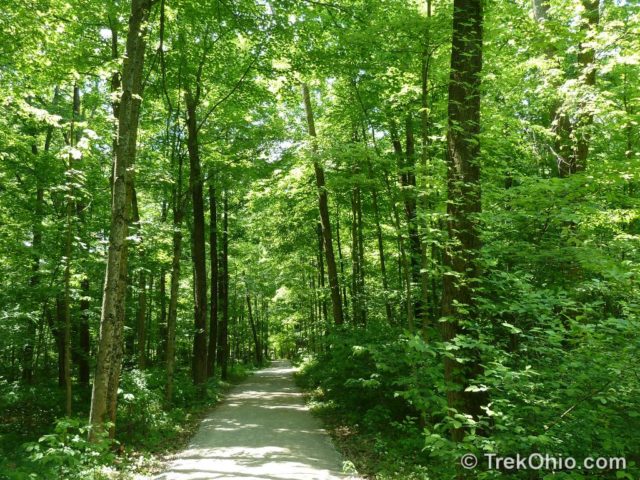 The White Tail Loop Trail does pass by two marshy areas. Because I paused too close to a nest, I alarmed a mated pair of red-wing blackbirds.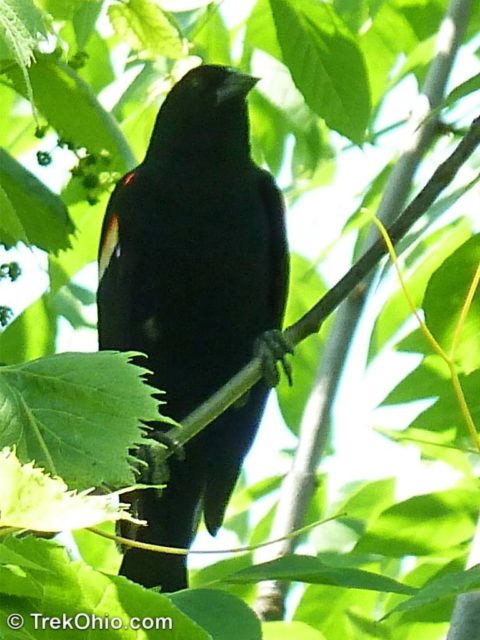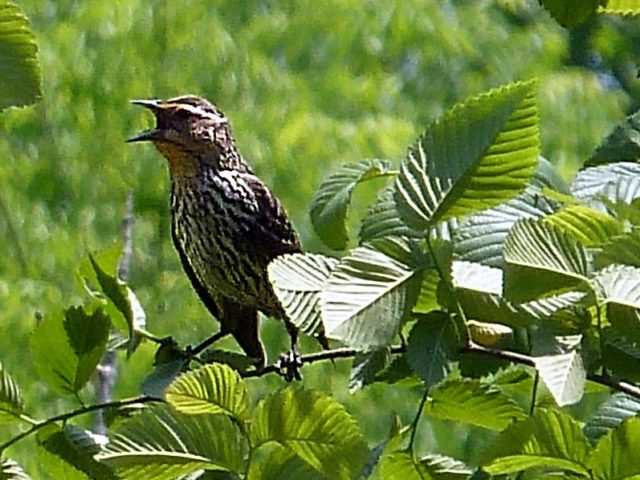 You might have noticed the Missus is neither black, nor red-winged. She was very, very irked at me and did everything in her power to shoo me along…. which I did, but not before I took a photo or two of the adjoining Multiflora Rose shrubs.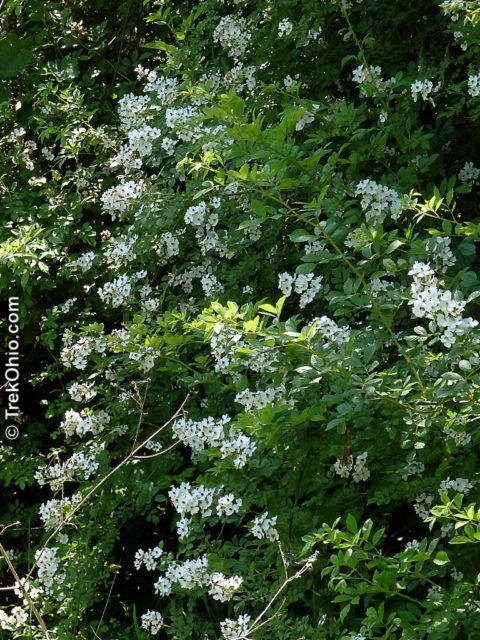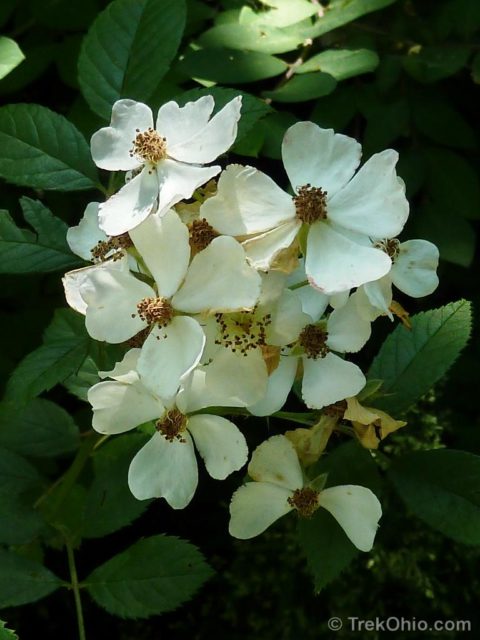 A short distance from this marsh was another, smaller marsh. Mallards were nesting here.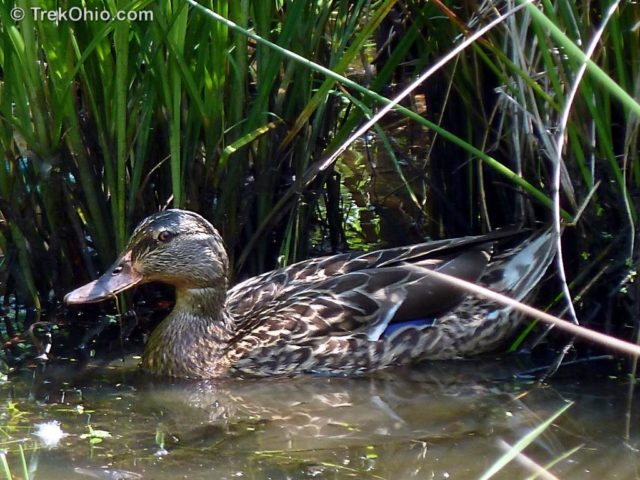 The trail becomes wooded again, and that's where I lost my cellphone.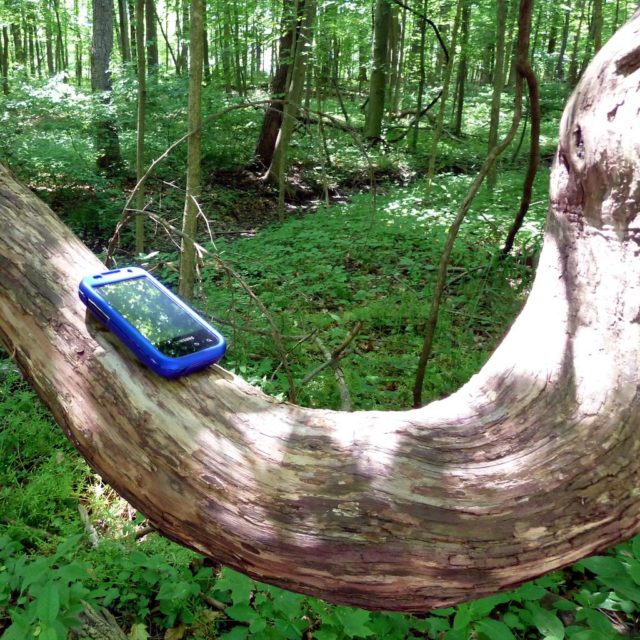 On my way to the Meadow Trail I passed the hawk's pond again, this time from the sunny end.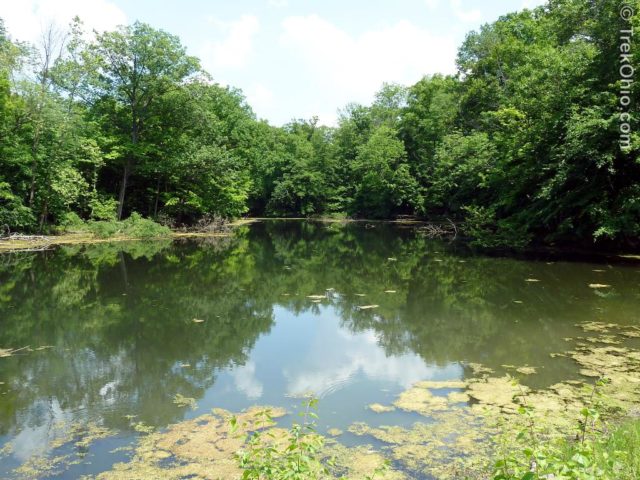 And here's a look at the meadow.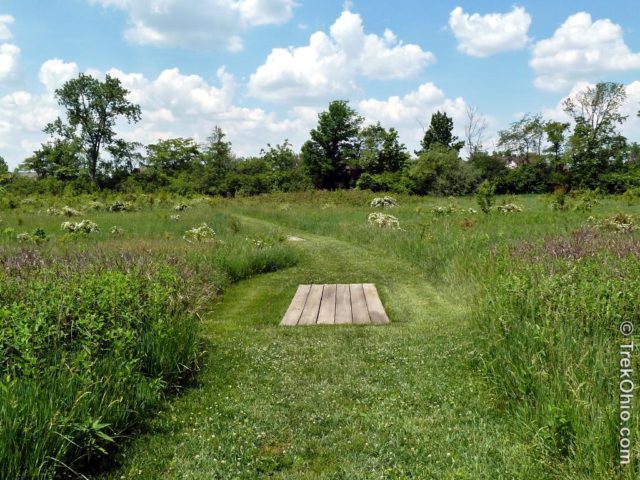 We are at a pivot point where there are fewer and fewer forest flowers. However the meadow flowers are just getting started.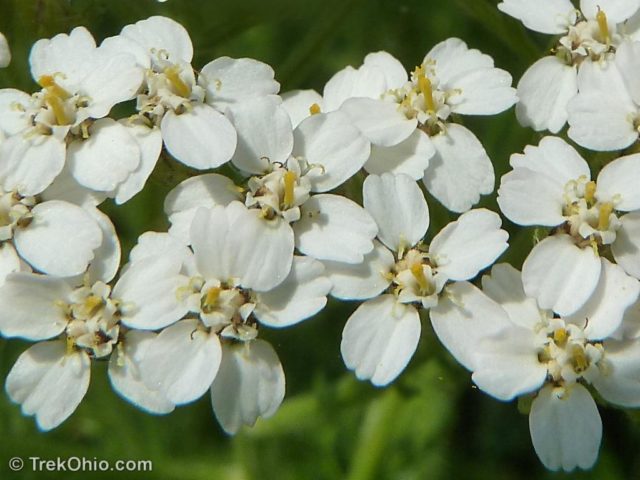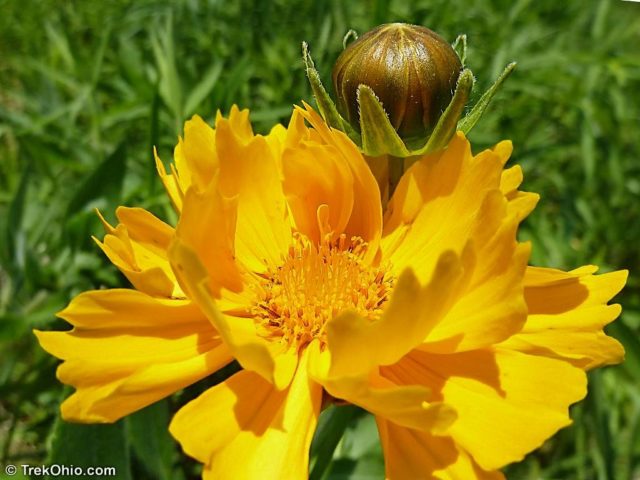 As is the case for all the Delaware Preservation Parks that I have visited, the meadow was dotted with nesting boxes for the tree swallows.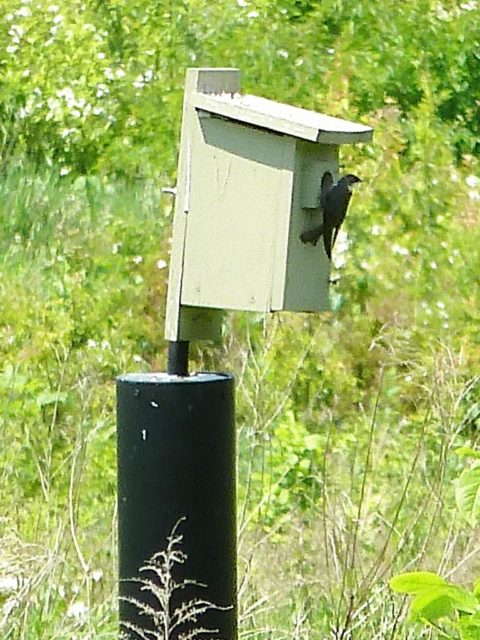 Leashed dogs are allowed on the trail, and "mutt mitts" are provided at the park's kiosk. Besides the trail, the Emily Traphagen Preserve offered many other amenities.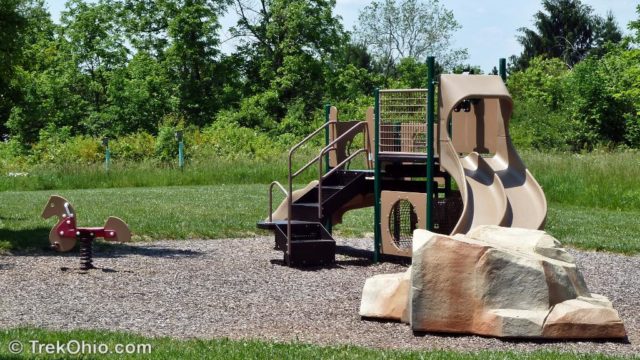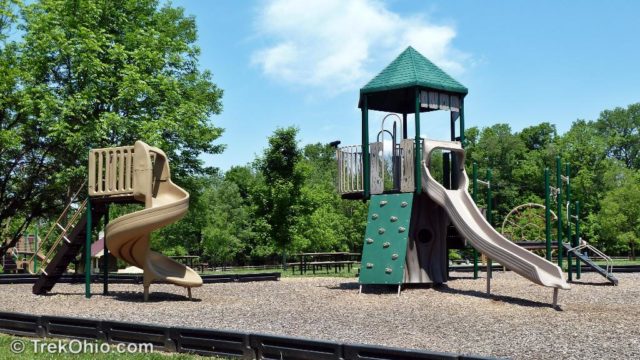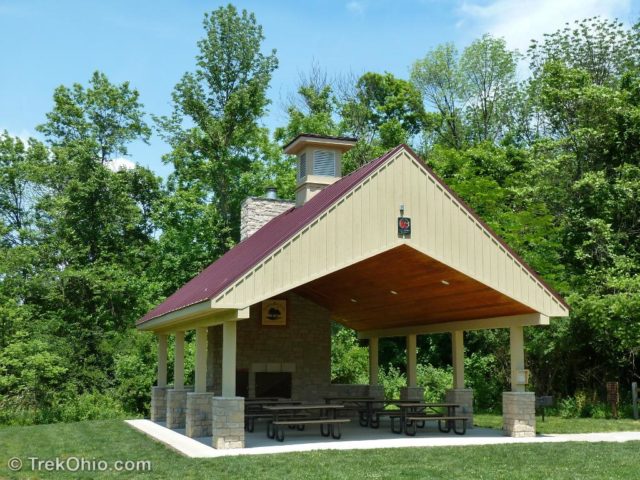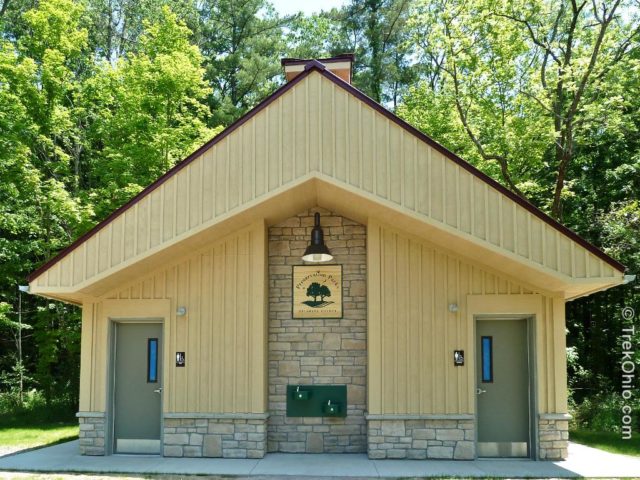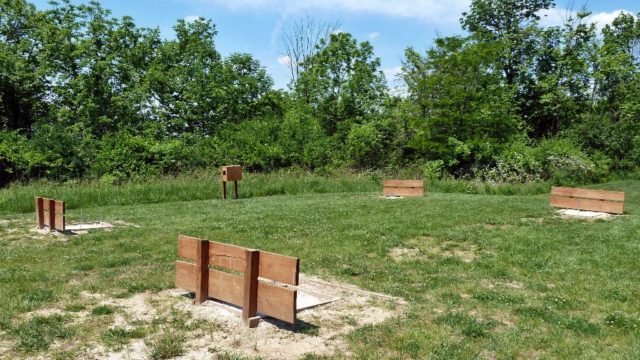 And last, but not least, there was this pseudo-chimney.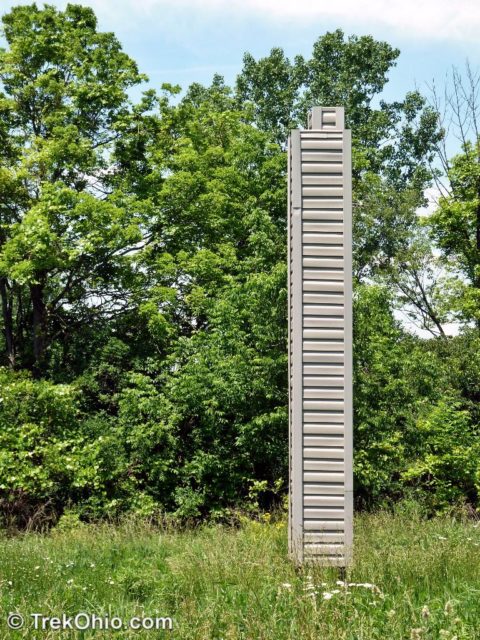 The park system built the chimney, so chimney swifts would have some place to live. In case you aren't familiar with chimney swifts, they are little birds that are having a hard time because they're losing their habitat. I didn't see one myself, so I'm going to show you one that was published by Jim McCulloch on Flickr under a Creative Commons License.
Additional information
Location
More on Delaware County
© Deborah Platt, Robert Platt and TrekOhio.com 2012 to 2021