Seymour Woods State Nature Preserve is a 115-acre preserve in Delaware County. It is named after James O. Seymour who donated the property to the state in 1972. His family's cabin, though boarded up, remains within the preserve. The preserve also contains the foundation of a settler's home that was built in 1830; it's known as the Avery Powers Homestead. While hiking the loop trail that winds around the property, I also noticed the remains of a concrete silo off in the distance.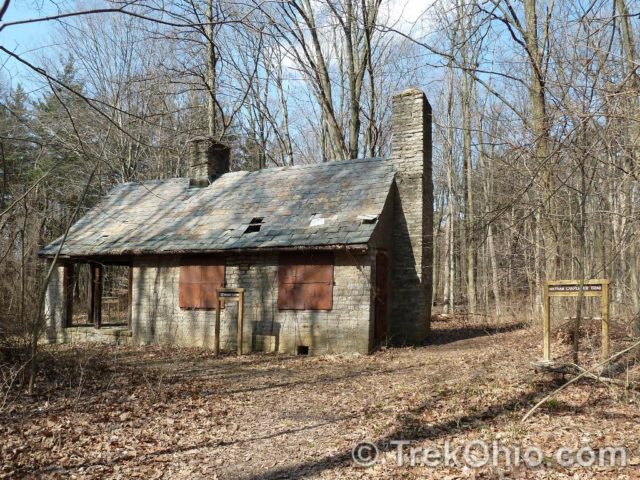 When you arrive at the preserve, if you continue straight back the initial trail, you will arrive at Seymour Cabin. The area around the cabin offered a few reminders of the time in which the cabin was still in use. During a spring visit, daffodils were blooming through the leaf litter in two distinct flowers beds, and nearby the cabin I noticed a couple chunks of coal… perhaps for the stove?
After looking over the cabin I followed the Avery Powers Trail to ruins of that family's homestead. I'm not sure if the ruins are just the remains of the foundation, or whether they are part of the former's building's walls. But given the height of the stone structure, I'm tempted to think it had stone walls.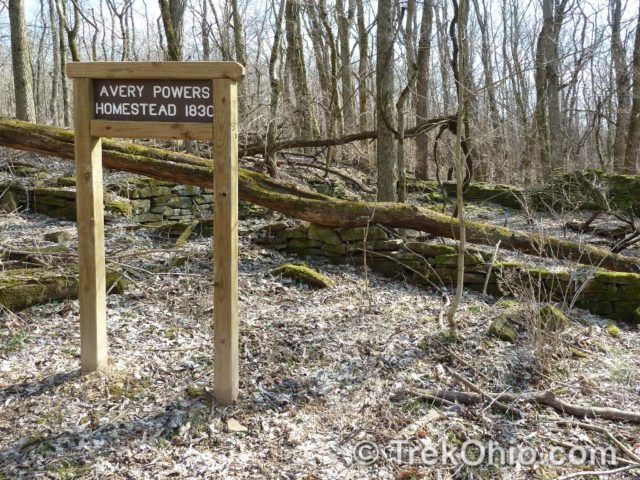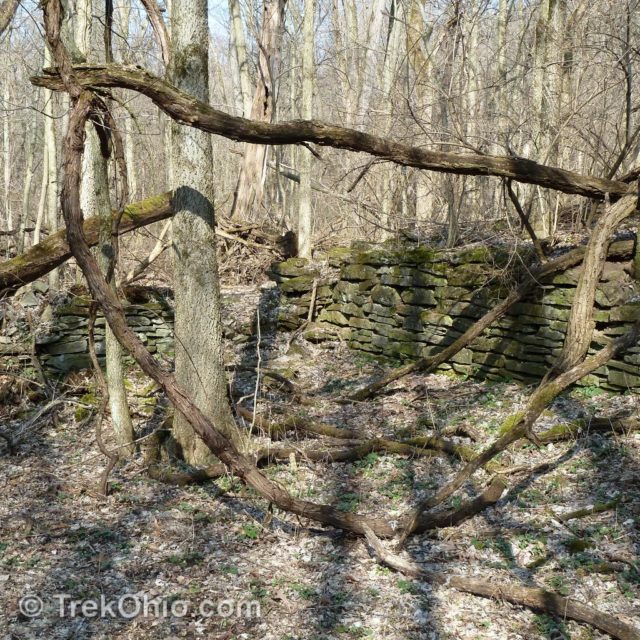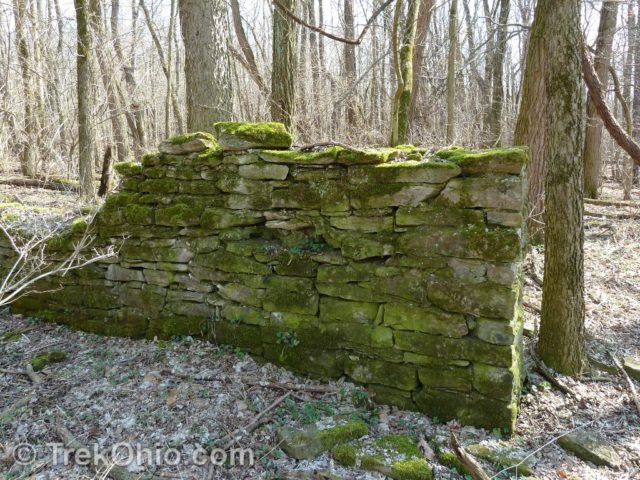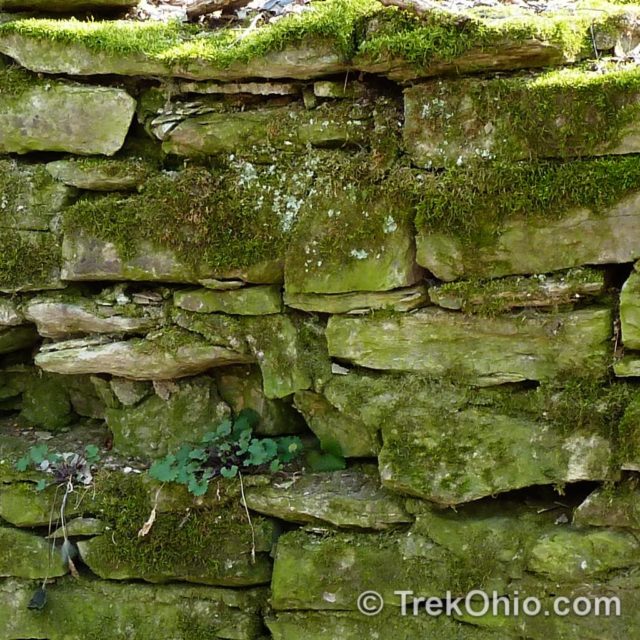 A bit further down the trail I saw the remains of a silo in the woods. After moving toward it I noticed a couple of other building foundations, as well as some other "archaeological" items, such as rusting mattress springs, and broken bottles and ceramics.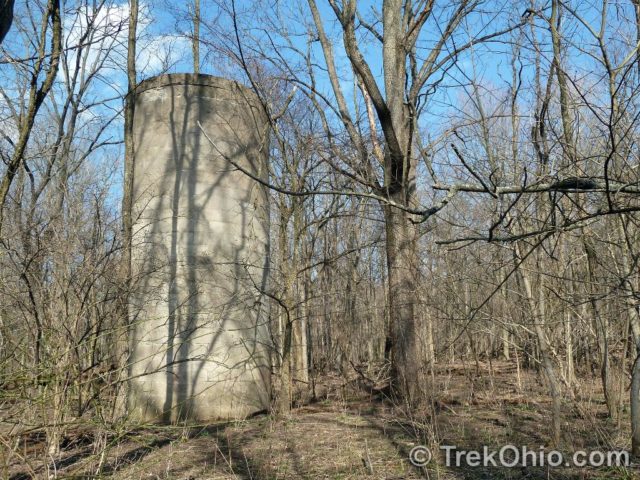 While exploring woodlands as a child with my dad, we used to look around similar foundations that had been overtaken by forests. Here are a couple of items that we found in the woods during this period.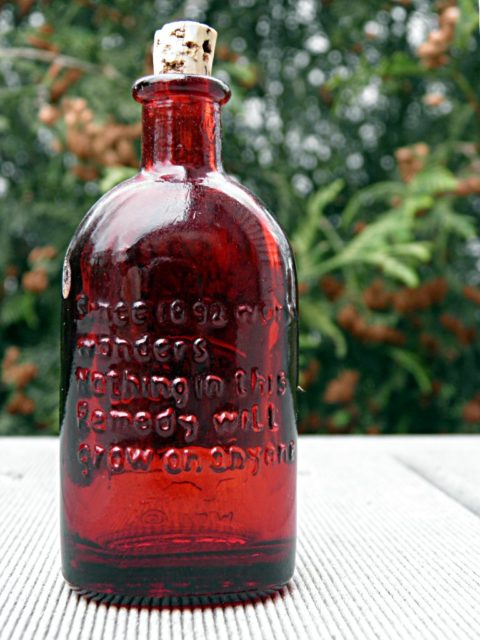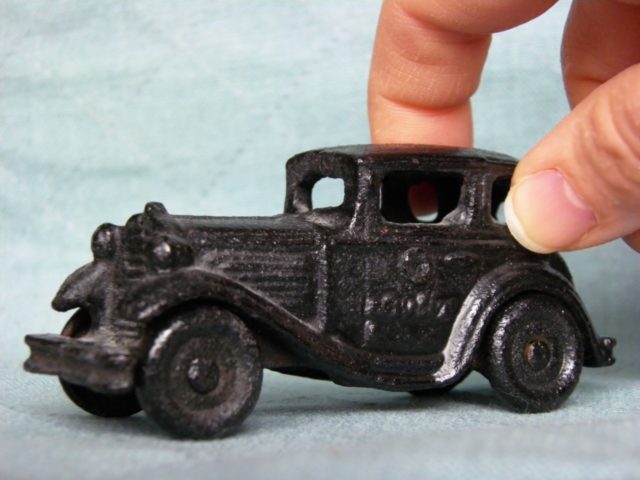 Additional information
TrekOhio: Delaware County Parks & Nature Preserves — This is the county where Seymour Woods is located; check out this page for links to the official site and for information on nearby parks and preserves.
Location
Although the state doesn't list an address for the preserve, but it is located in Delaware County on Winter Road, about 0.75 miles west of its intersection with U.S. Route 23. Its GPS coordinates are N40.22799, W83.05490 (view on Google Maps, or get directions).
The preserve doesn't have a parking lot, but there is room for a couple cars to park along Winter Road.
More on Delaware County
© Deborah Platt, Robert Platt and TrekOhio.com 2012 to 2021