Like much of the northern part of the country, we had a spring snow last night. Today I decided to go on a wintry spring walk at Inniswood Metro Garden to see how the flowers were faring. I invite you to come along!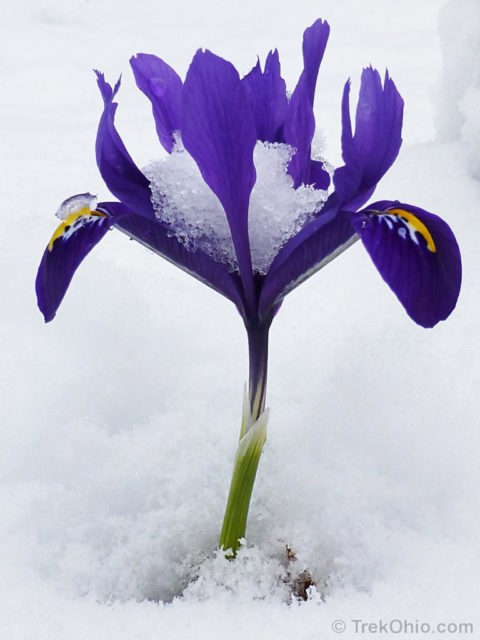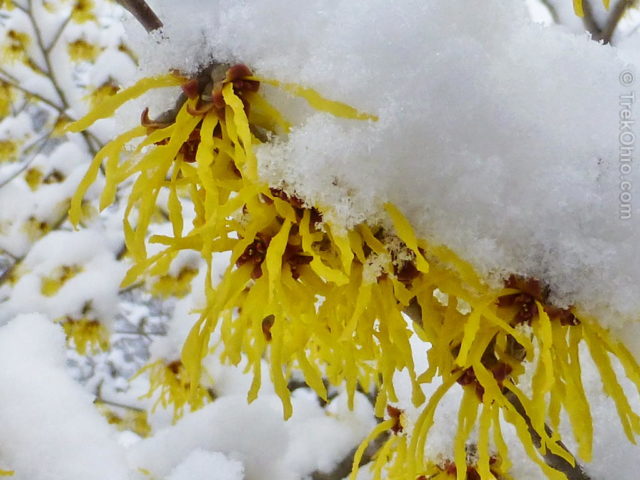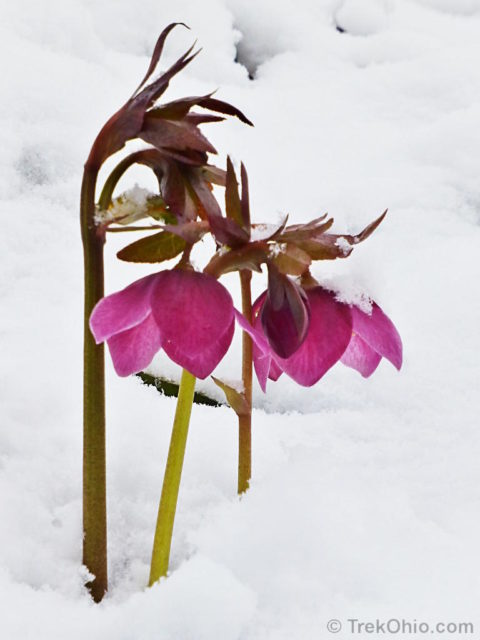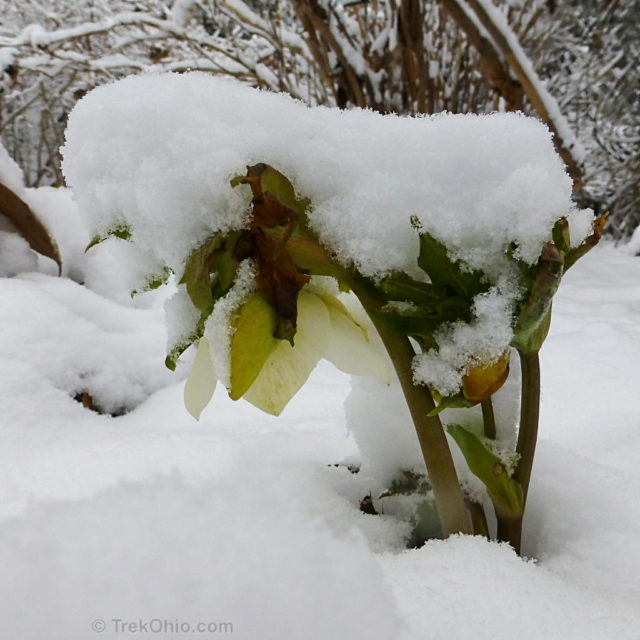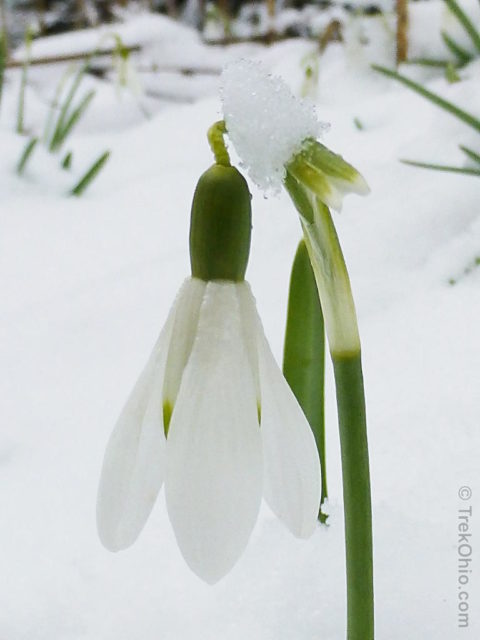 And here's what the grounds looked like.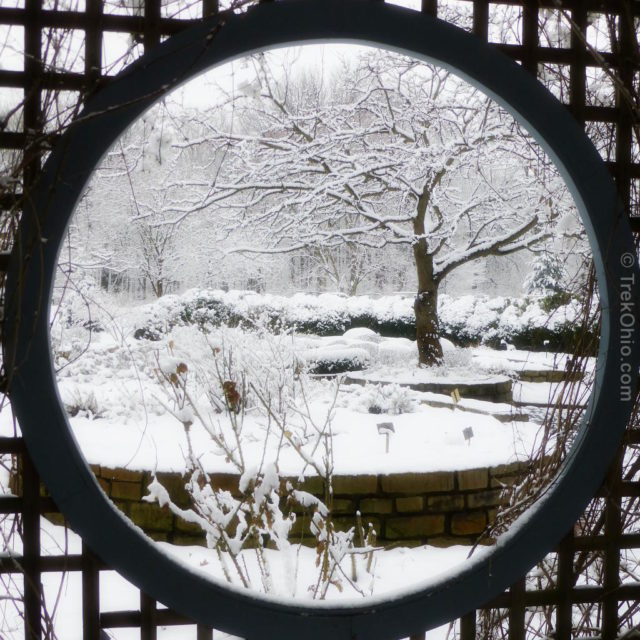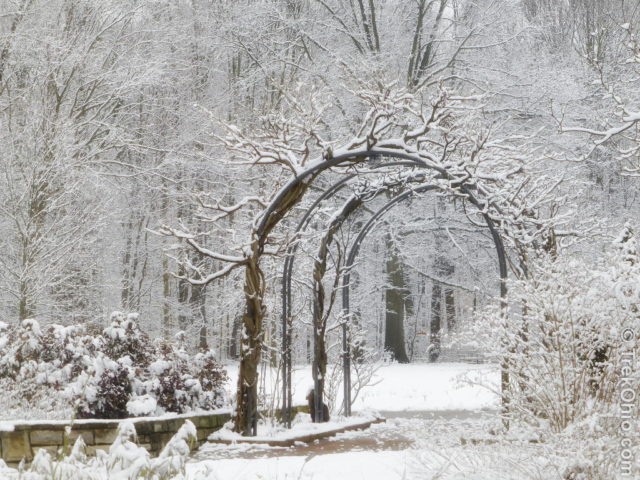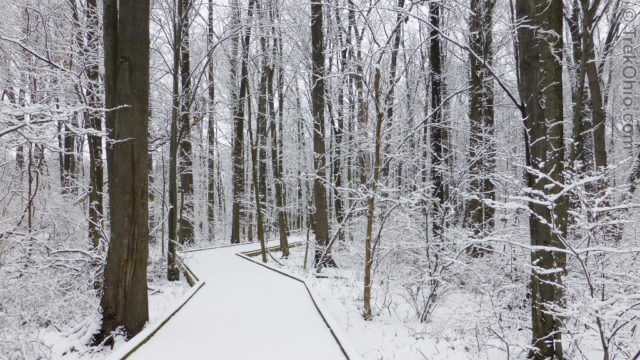 And finally I took a look at the children's garden.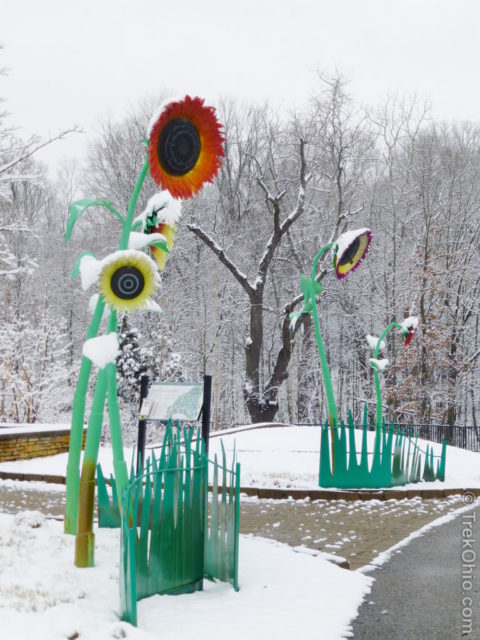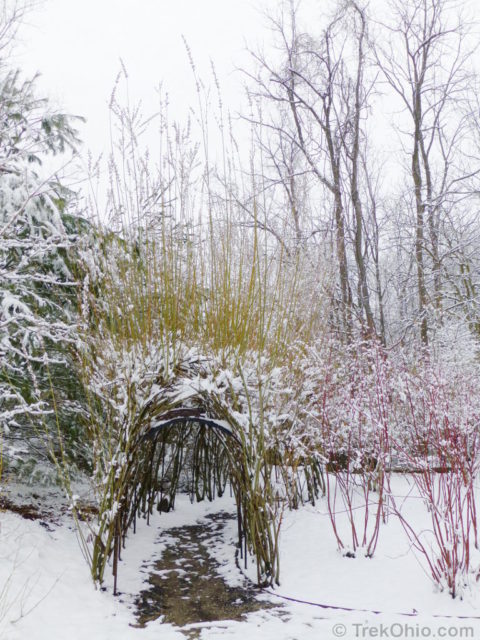 The early blooming flowers are pretty hardy, so I'm guessing they'll be okay. I've even heard that the snow insulates and protects them from the cold air. The snow will probably soon melt, but I may not ever believe an early-spring-predicting groundhog again. 🙂
Additional information
More on Franklin County
© Deborah Platt, Robert Platt and TrekOhio.com 2012 to 2021