The same day we visited Clifton Gorge, we drove 40 minutes south to Spring Valley Wildlife Area. It was a gorgeous sunny, but cool day. A perfect day for a walk around the lake and marsh at Spring Valley.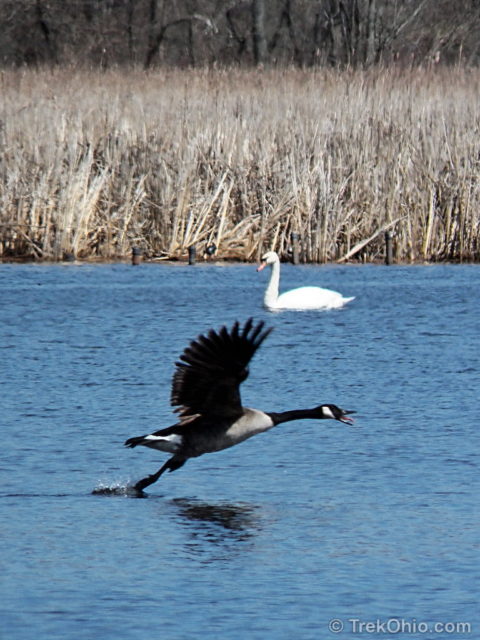 Spring Valley is an 842 acre state wildlife area on the border of Greene and Warren counties. It features an archery range, as well as shotgun, rifle and pistol ranges. It also includes a 150 acre lake and marsh with a 2.5 mile trail around it, and an extensive boardwalk leading to an elevated observation deck overlooking the marsh. While we were there, many waterfowl were enjoying the lake including a large flock of coots, a few swans, and quite a few Canada geese. We also saw great blue herons, red-winged blackbirds, and lots and lots of tree swallows.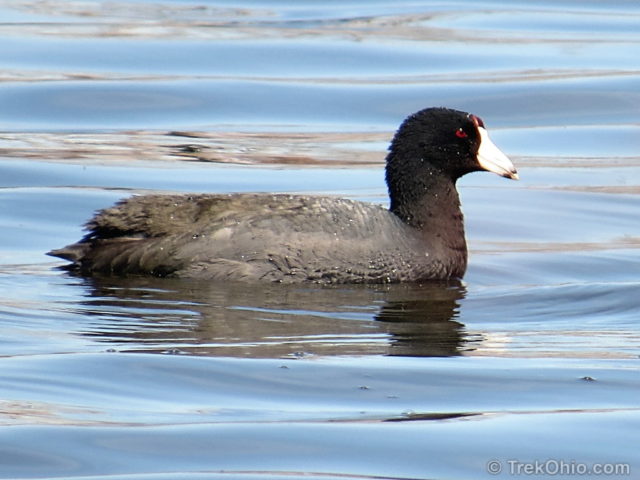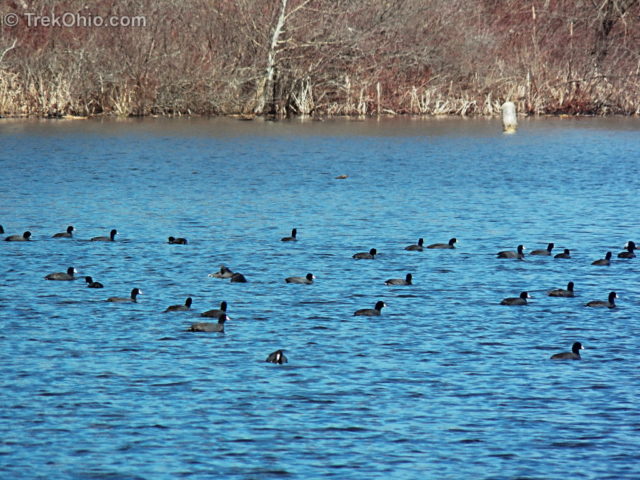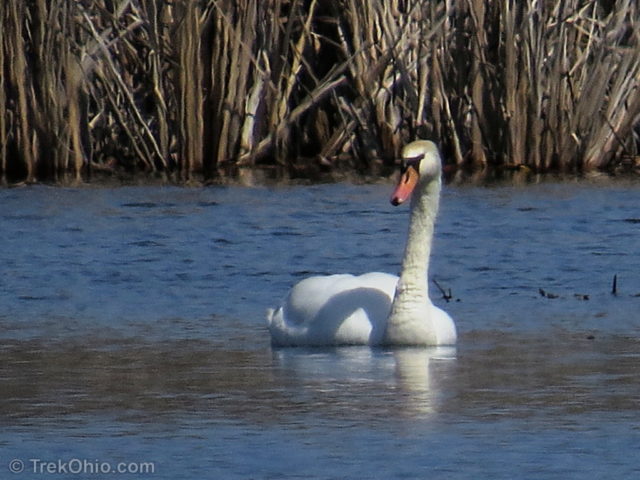 We started in the parking lot on the far south end of Spring Valley Lake and started walking clockwise around it. Other hikers and at least one fisherman were out enjoying the weather.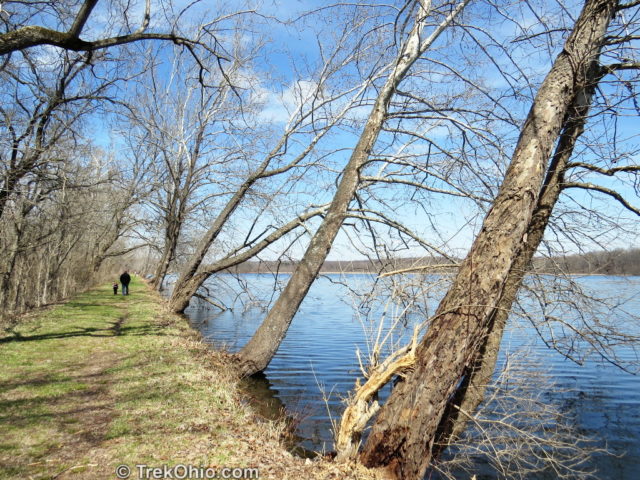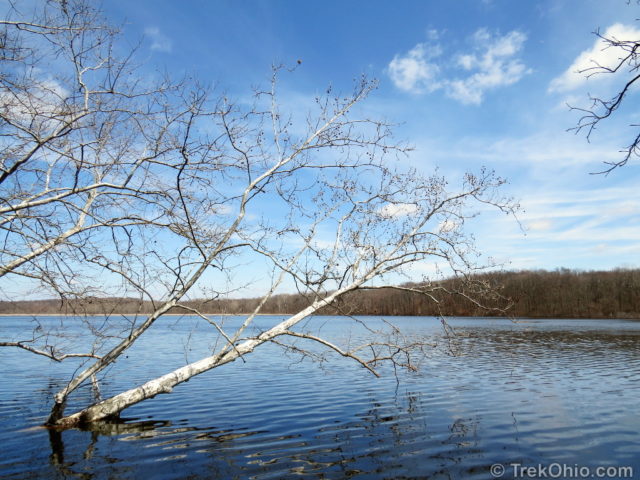 We soon passed a duck blind on the edge of the lake. There was a sign attached to the blind indicating that it was a "Handicap/Youth Duck Blind." To the west, the Little Miami river flows past the lake. The trail is a mown grass trail that goes around much of the lake, turning into a packed dirt trail when going through woodland. The marsh features tall marsh grass and cypress trees.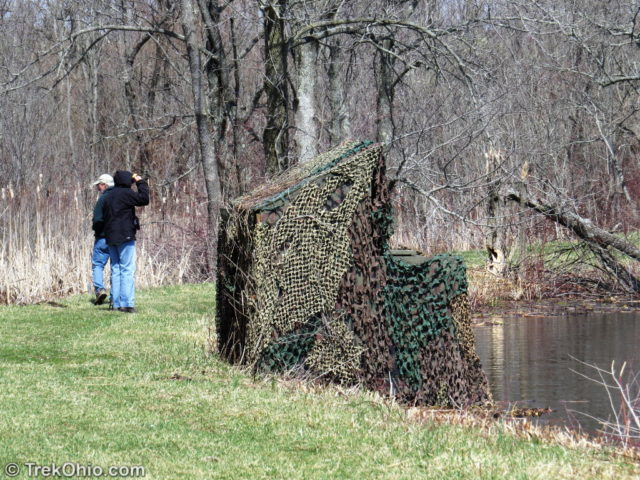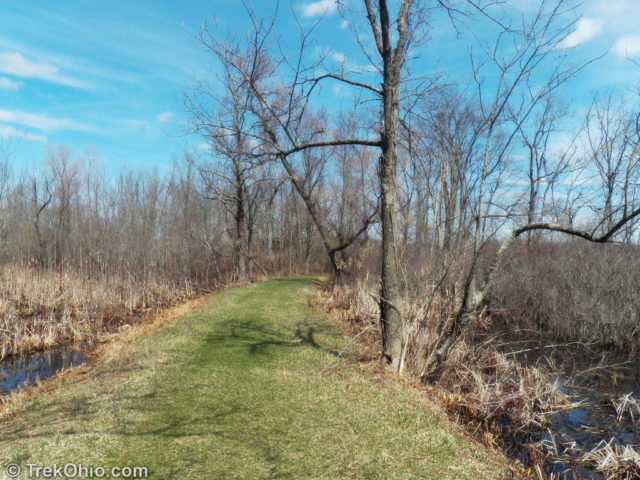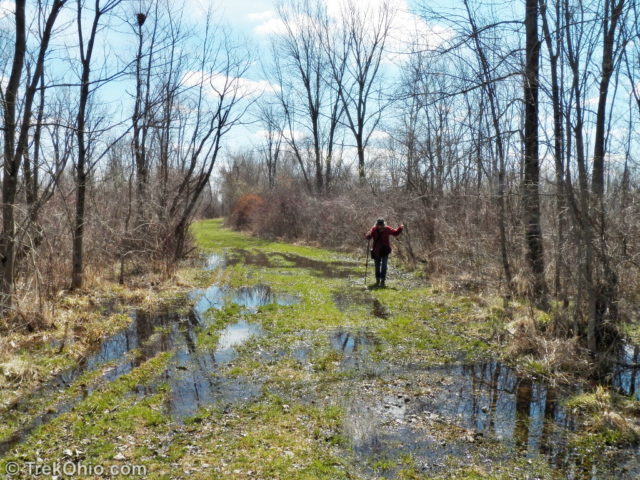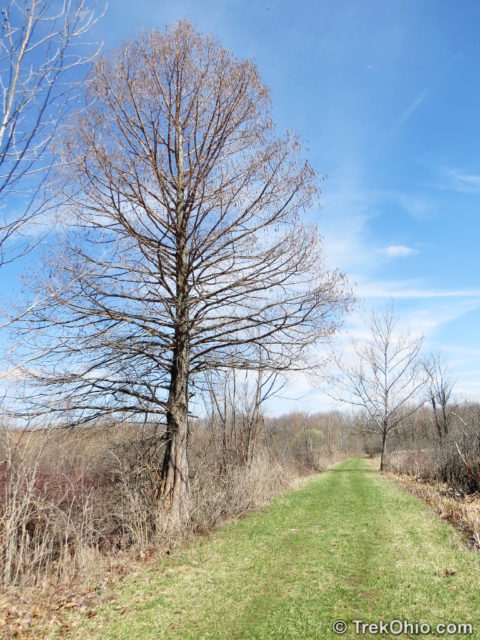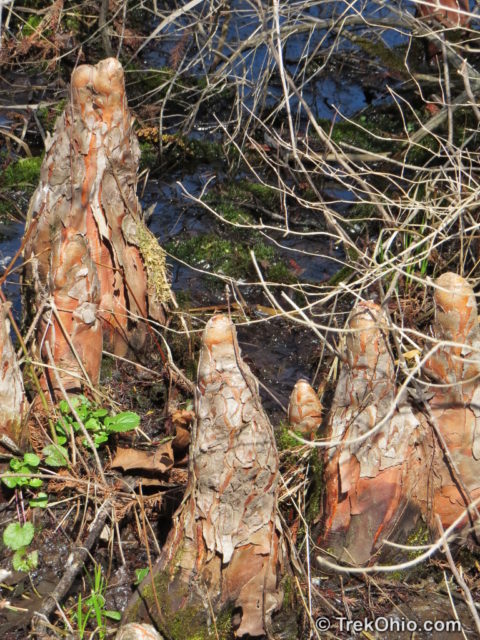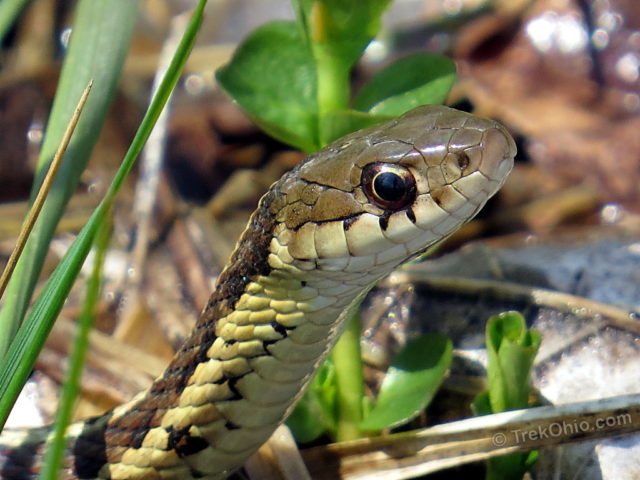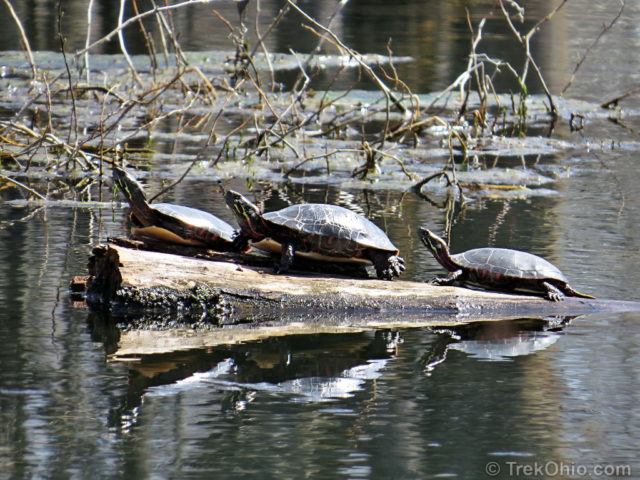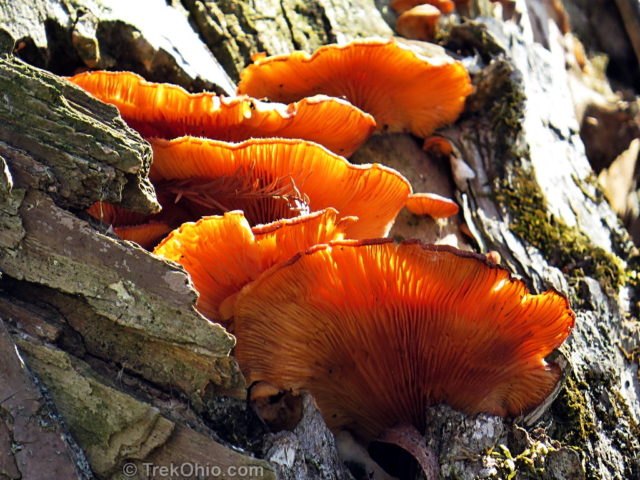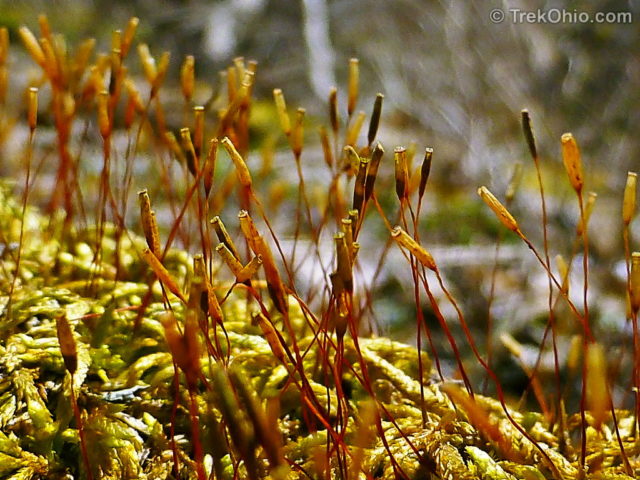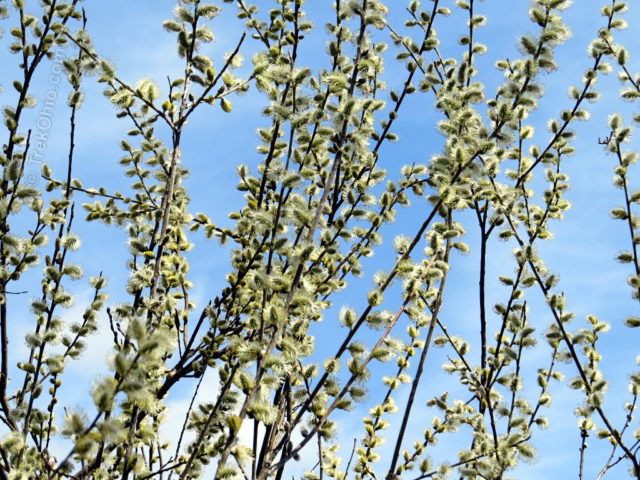 About three-quarters of the way around the lake / marsh, a side trail led to the west towards the marsh. We took it and soon were walking across a 655-foot long boardwalk. The boardwalk ends at an observation tower in the center of the marsh. We watched geese battle noisily in the distance, tree swallows fly rapid intricate patterns of flight, a heron in the air, and several red-winged blackbirds just hanging out.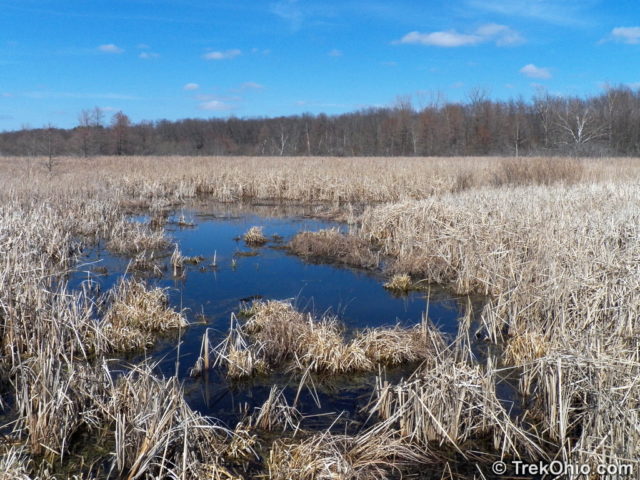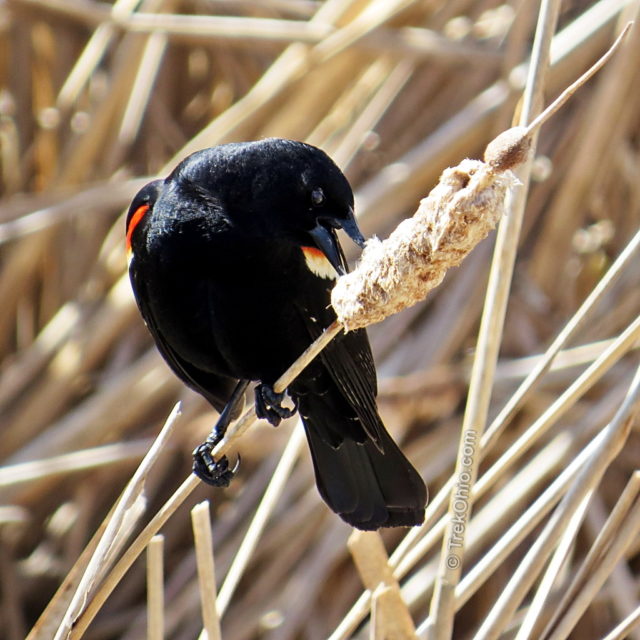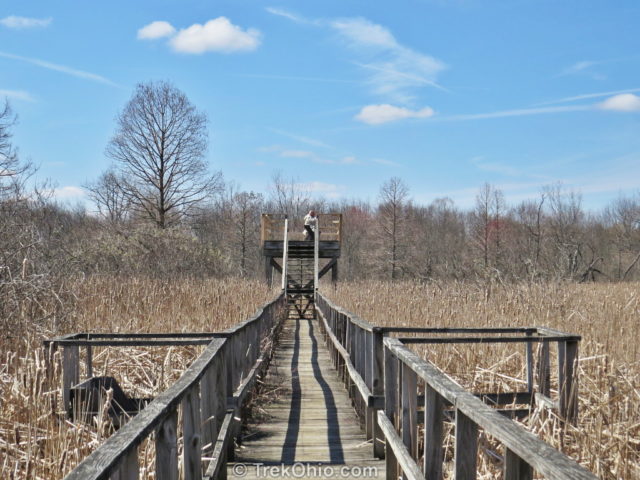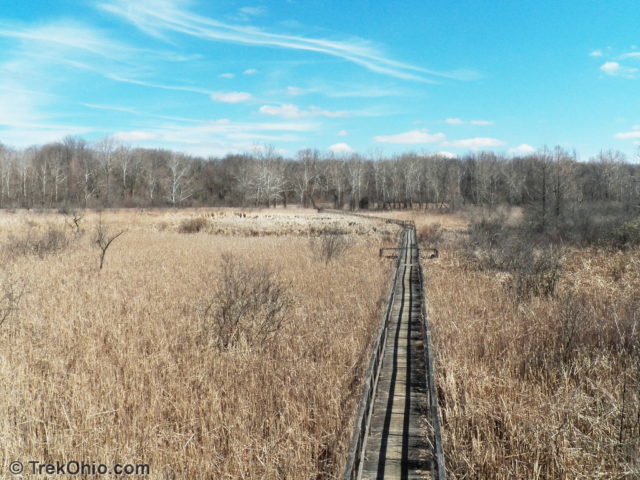 After enjoying the view at the tower, we retraced our steps back to the main trail and continued circumnavigating the lake / marsh. Soon we were walking around the lake again. We passed a second duck blind and eventually returned to our starting point at the parking lot.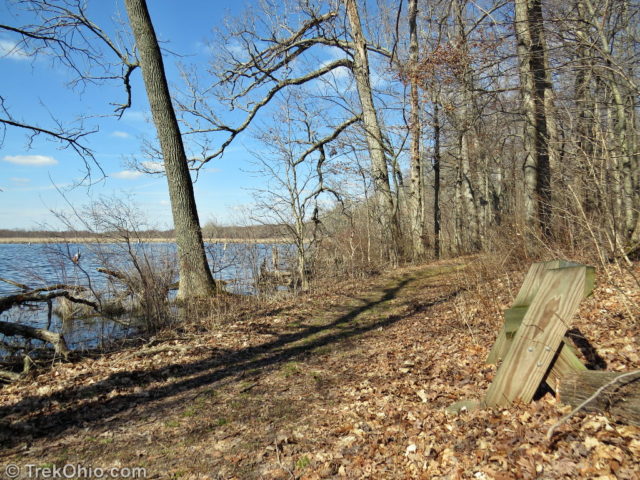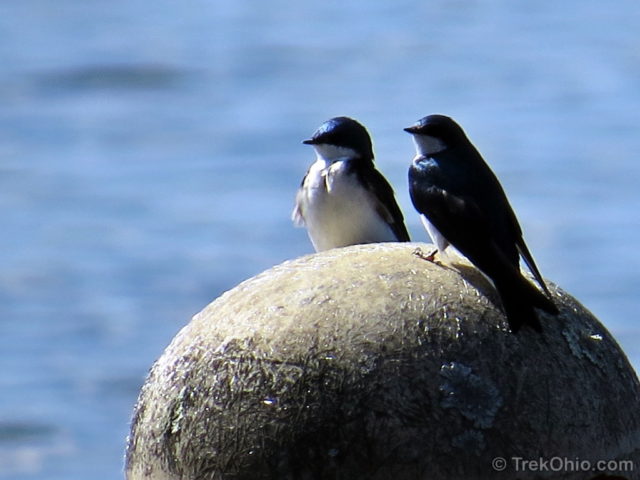 Additional information
Location
Take US-42 to Roxanna-New Burlington Rd (OH-61). From OH-61, turn south onto Pence Jones Rd. Then right onto Collett Rd. Follow Collett Rd to the large parking lot on the south end of Spring Lake.
More on Warren County
© Deborah Platt, Robert Platt and TrekOhio.com 2012 to 2021