Quite a few of the parks where I hike have structures or other vestiges of days gone by. During our hike to Clear Creek Metro Park, there was a log cabin and a barn made of hand-hewn timber. For a while I had been thinking, "Wouldn't it be fun to take my photos of these structures, and give them a vintage look?" So here is my first effort at doing just that.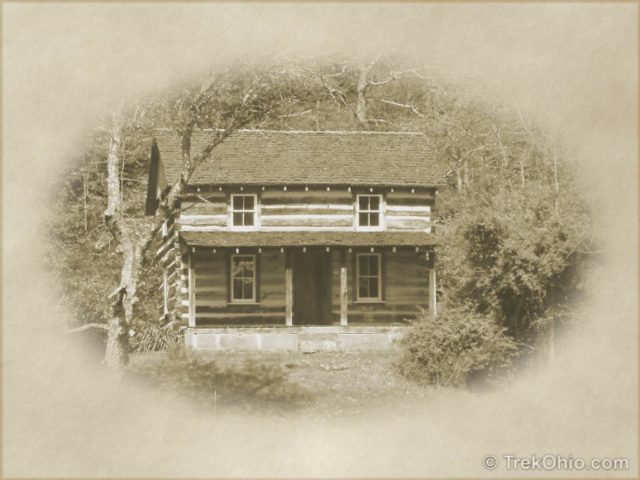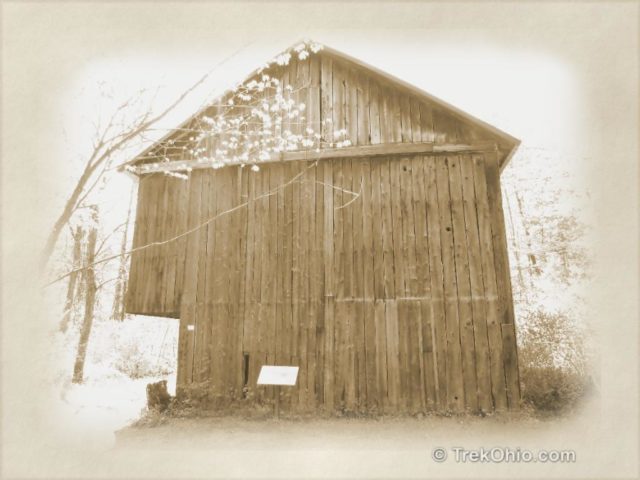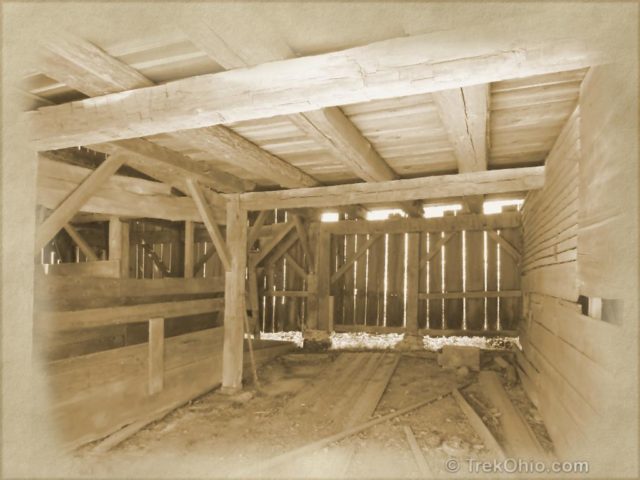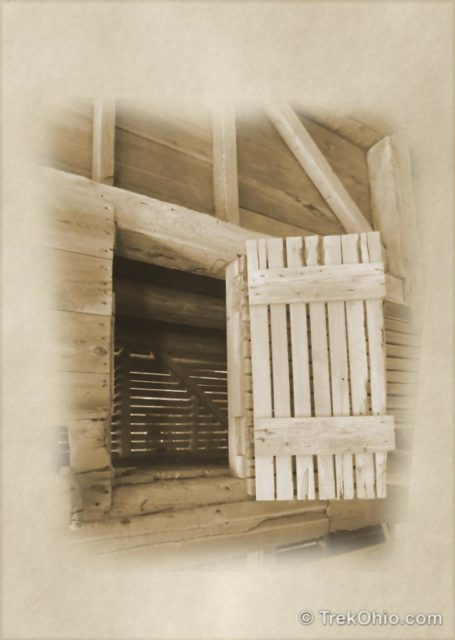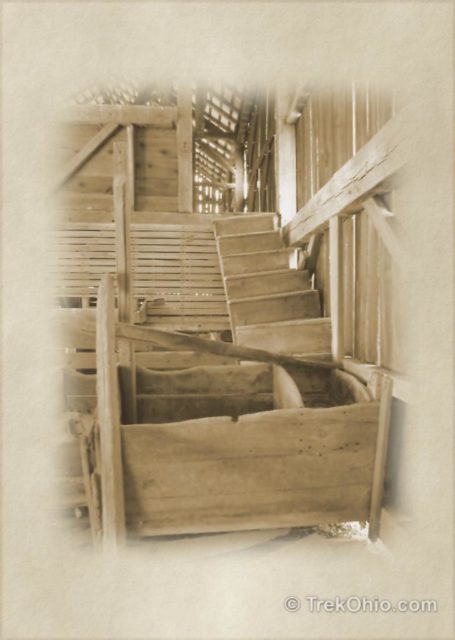 I followed the instructions I found in this YouTube video to do the above photo-editing. The instructor in the video explains how to use free software (GIMP) to turn a contemporary portrait into a vintage portrait. So I tried to adapt her instructions to do some vintage landscapes. I'm not entirely sure of what I'm doing yet, but maybe with a little more practice I'll get it down.
And since I'm in my fifties, I'm pretty vintage, too.

So I was looking at a photo that Bob took of me in my Tilley Hat, and I decided to vintage-ize myself.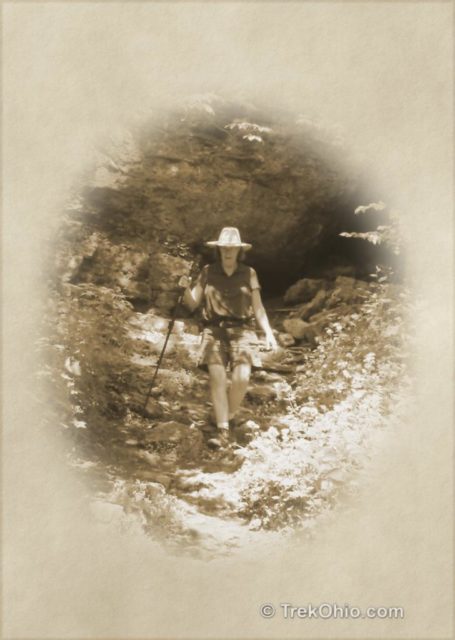 Additional Information
© Deborah Platt, Robert Platt and TrekOhio.com 2012 to 2021