I have had the good fortune of vacationing in Canada on a couple of occasions, and one thing that became immediately clear to me is that Ohio has way more Canada Geese than Canada has. It's possible to go an entire day in Canada and not even see a Canada Goose. Let's see you manage that in Ohio!
Given that Ohio appears to be the center of the Canada Geese population, I suggest that we rename them Ohio Geese, or since Ohioans go by the nickname, "Buckeyes," maybe we could call them Buckeye Geese.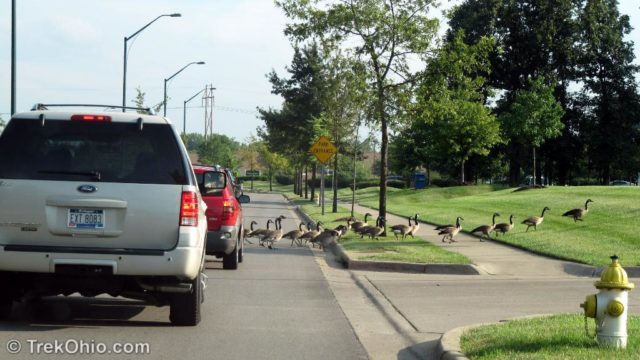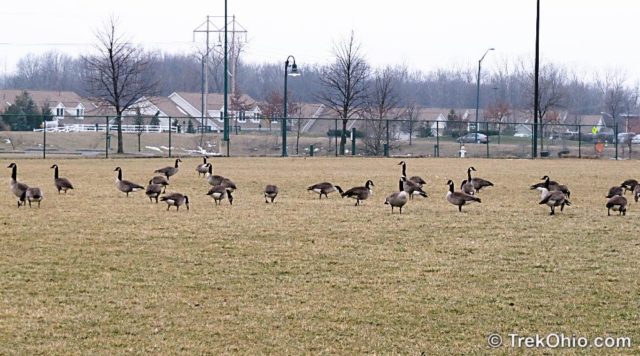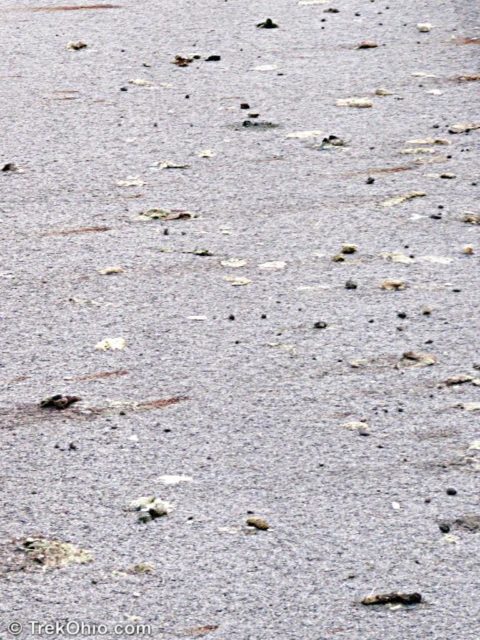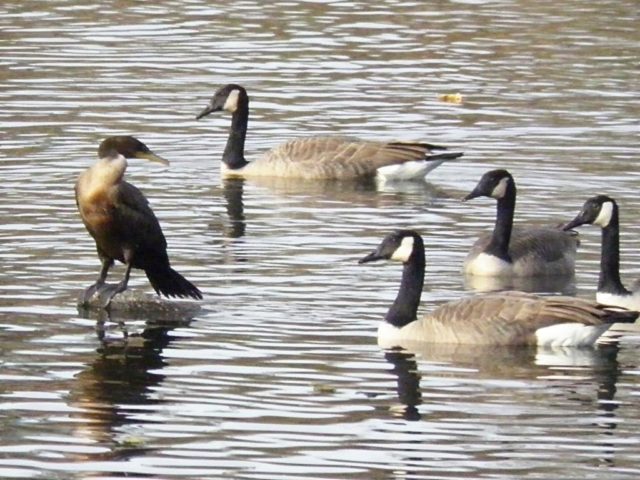 My community in Central Ohio has developed many sports fields for our citizens' recreational use. But almost all of them were taken over by our huge population of Canada geese. Finally enough was enough, and the city hired a local entrepreneur to rid the parks of their Canada geese infestation.
The entrepreneur has trained his border collies to chase Canada geese on command. Twice a week he brings his dogs to the parks at random times, and his border collies run toward the geese, encouraging them to take flight and go elsewhere. The city has hired this service for the entire breeding season to prevent the geese from nesting on or near the recreational fields. It's been two years now since the city hired the border collie service, and the border collies have been remarkably successful at reducing, if not eliminating, the Canada geese on our athletic fields. Now when a baseball player slides into third base, his slide is not lubricated by goose droppings.
Because Canada geese in town have become such a nuisance, I sometimes forget what an attractive bird they are. They're a pleasure to see when they are found in a more natural setting.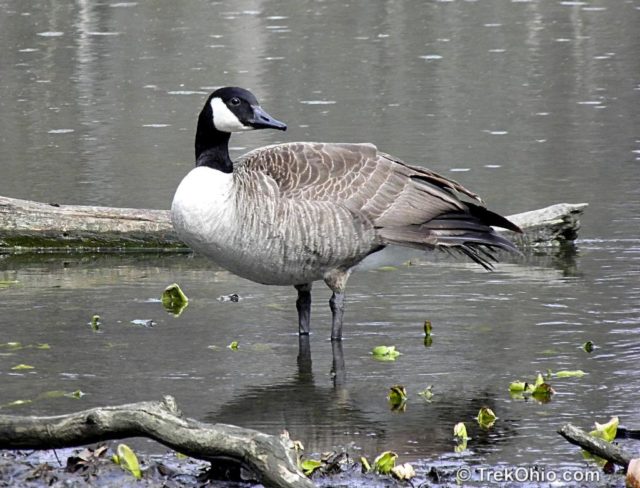 While we were visiting Wahkeena Nature Preserve, I also enjoyed seeing a mother goose round-up her goslings to protect them from a "threat" (I was the threat; I was just looking at them.

).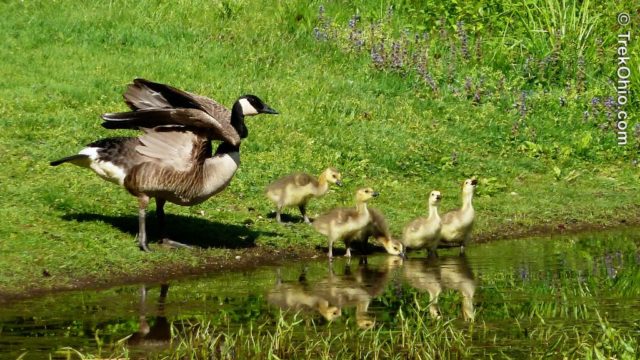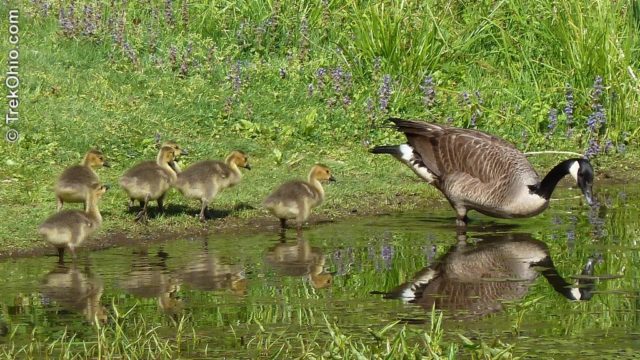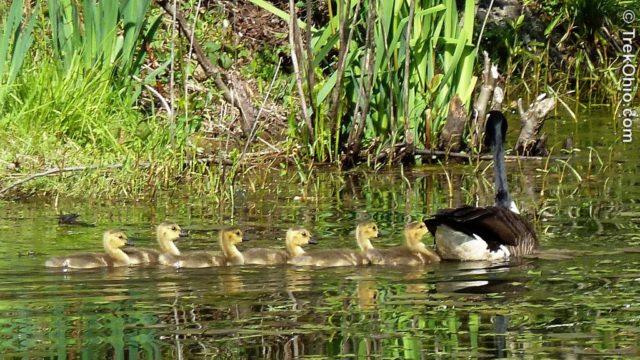 Well that concludes my tales of woe about our Canada geese population explosion. If you think that I am slighting your homeland, and that Buckeye geese should really be called Michigan geese or even Dutch geese, let me know in the comments. And if any Canadian happens to read this, I beg you, please, come get your geese.
© Deborah Platt, Robert Platt and TrekOhio.com 2012 to 2021