We visited Boord nature preserve on a rainy afternoon in early September. Boord is a small 127 acre preserve in Washington county. The preserve is a few miles down a gravel one lane township road (TR-69). A brown sign identifies it as "Boord State Nature Preserve" and there is a small gravel parking lot and kiosk adjacent to the road.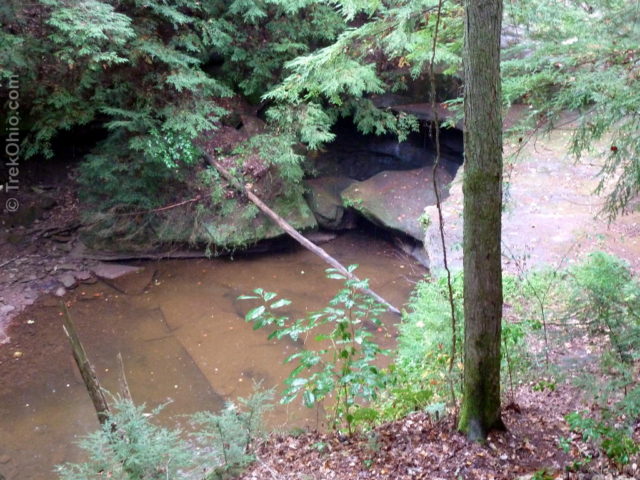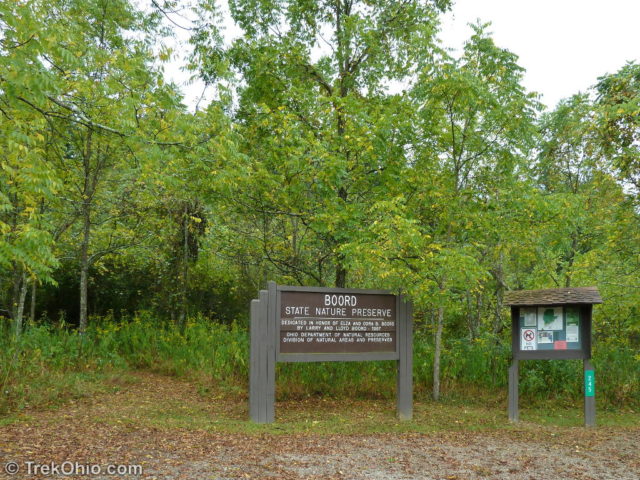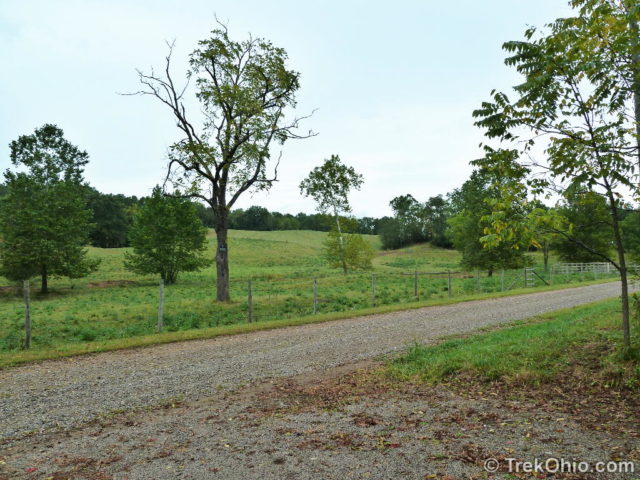 The preserve has a 3/4 mile loop trail. A light rain had begun and we donned our ponchos and started down the trail. A mown path through some shrubbery soon yields to a white pine plantation.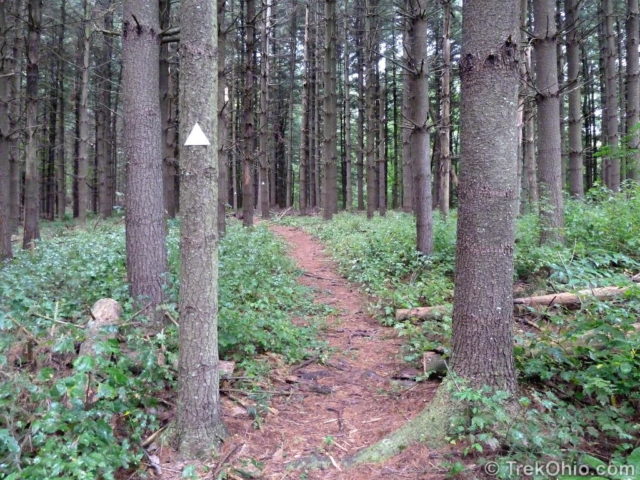 The trail next enters a deciduous forest and crossed some small hills. The forest transitions to a hemlock forest. The trail skirts the edge of a sandstone ravine with a seasonal waterfall (pictured at top). A small observation deck overlooks the sandstone gorge lined with hemlock and containing a small creek.
The trail parallels the gorge going upstream for a while and then heads back to the parking lot. While we were hiking in the rain, Deb still managed to photograph a few wildflowers.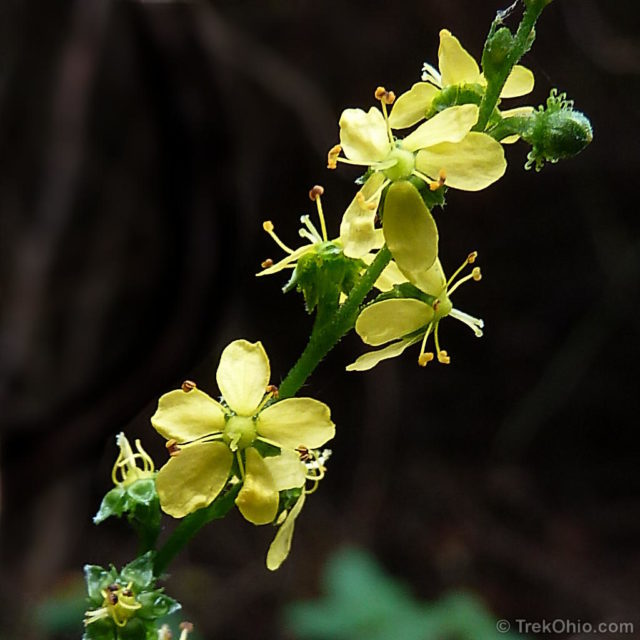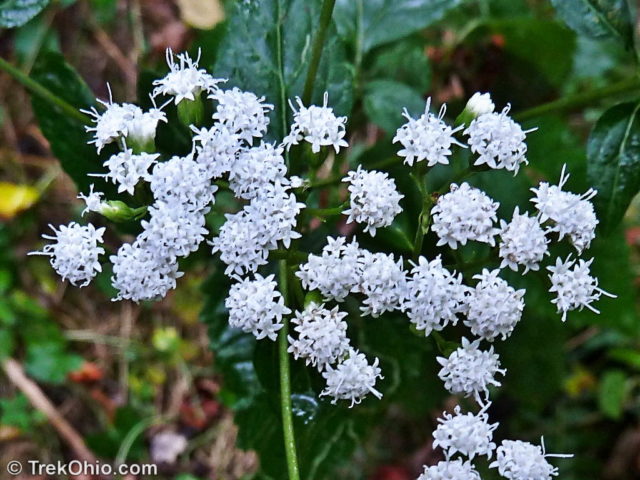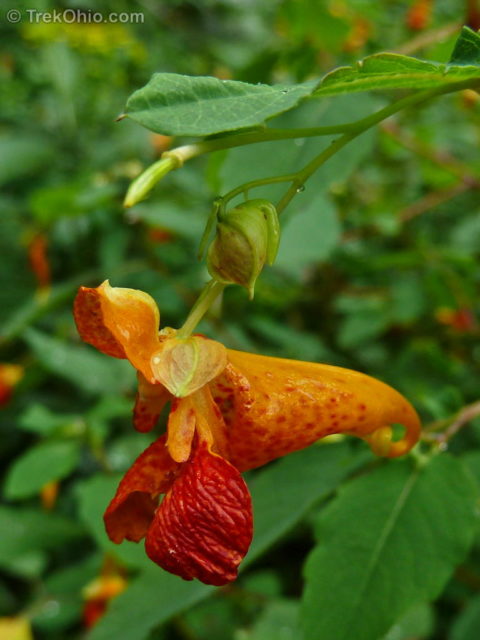 Additional information
TrekOhio: Washington County Parks & Nature Preserves; this is the county where the Boord State Nature Preserve is located. Check out this page to find a link to the preserve's official website and to learn of nearby parks and preserves.
Location
Take SR 550 to CR 6. Follow CR 6 for 3/4 miles and turn right onto TR-69. Boord Preserve is 1/2 mile down TR-69 on the left side.
More on Southeastern Ohio
© Deborah Platt, Robert Platt and TrekOhio.com 2012 to 2021