Mountain laurel is also known as calico bush or spoonwood. As a mature shrub this evergreen plant can grow to be anywhere between 9.8 feet to 29.5 feet in height (3 m to 9 m). It is native to the eastern United States, and it prefers to grow on rocky cliffs in acidic soil. Although it is a member of the blueberry family, no part of the plant is safe to eat. Even the pollen is poisonous which means that honey made from its pollen is also toxic. Besides being potentially lethal to humans, it is also poisonous to deer, cattle, horses and goats.
However as long as you have no interest in eating it, Mountain laurel is a beautiful shrub, especially when it's in bloom. The flowers grow in clusters; they are usually white, though some have a light pink tint. The plant blooms in May and June.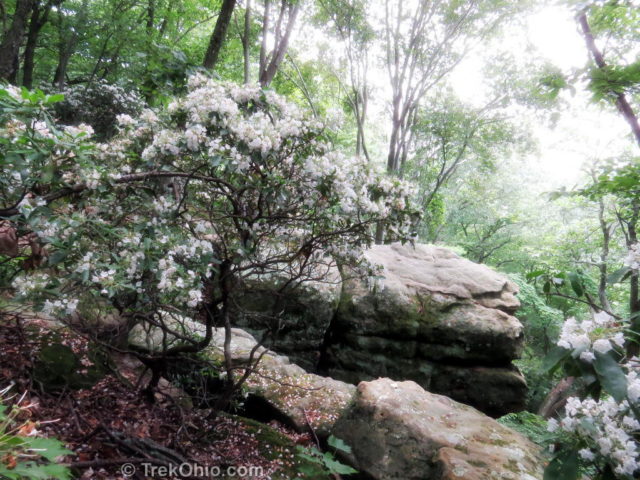 We have seen Mountain laurel growing in a number of parks, but we decided to go to Shallenberger to take photos of it in blossom. As we described in a previous post, there is a rocky knob in Shallenberger made of sandstone so dense that glacial ice flowed around it instead of plowing over it during the last Ice Age.
With that said, here's what it looked like on the south face of Allen Knob at Shallenberger State Nature Preserve. The scent of the blossoms was also very appealing.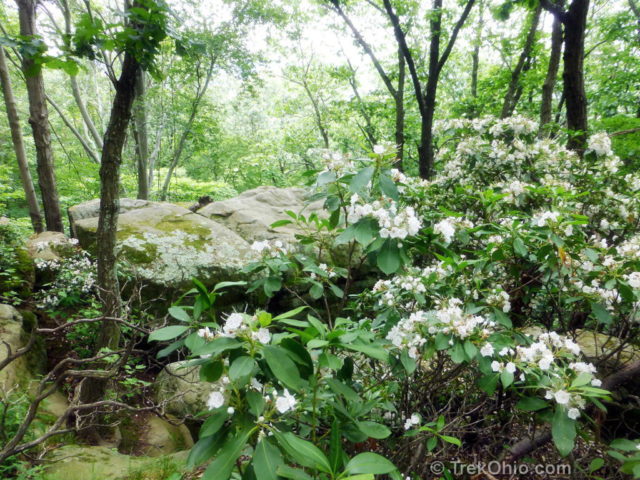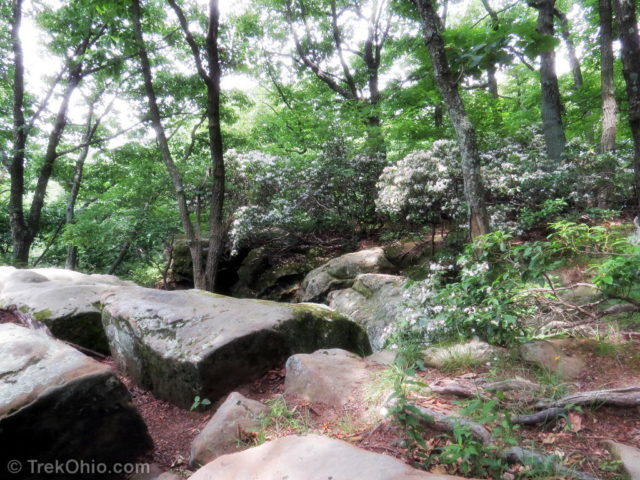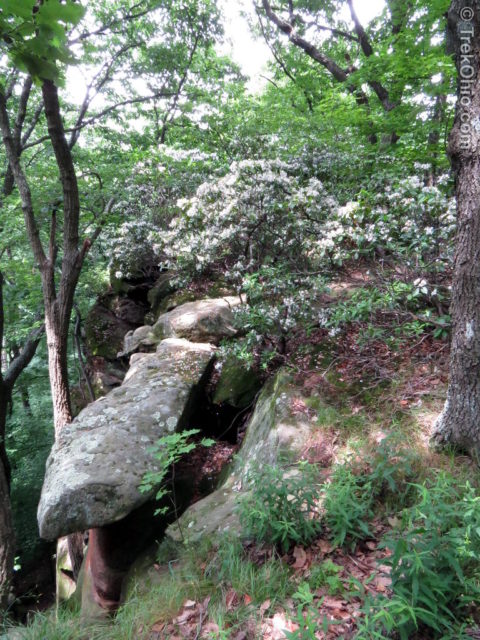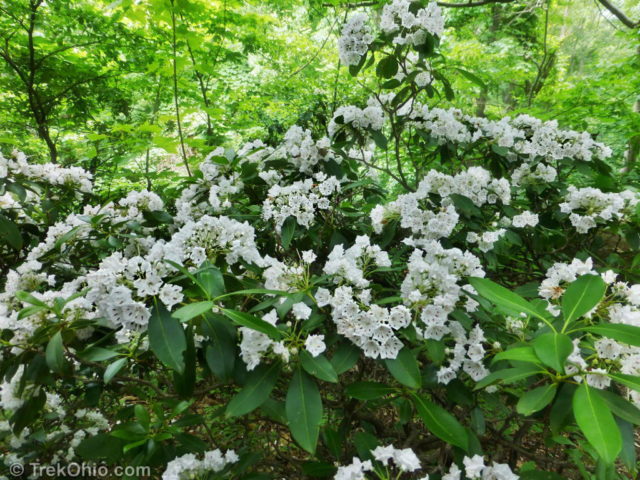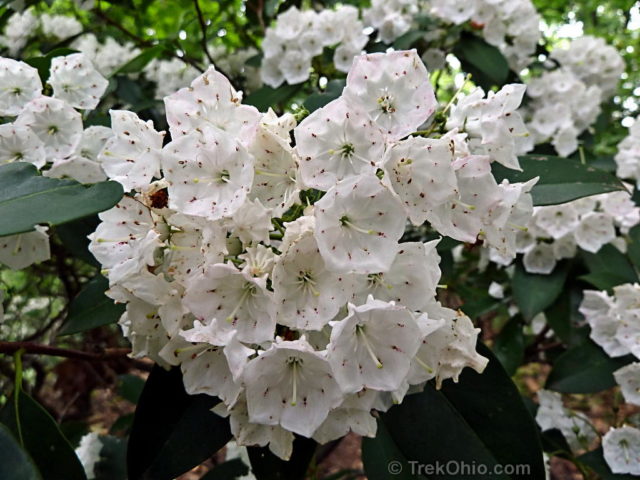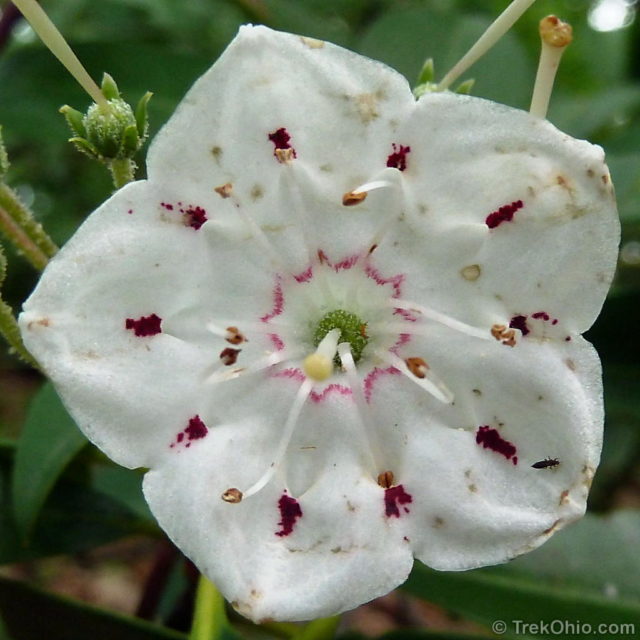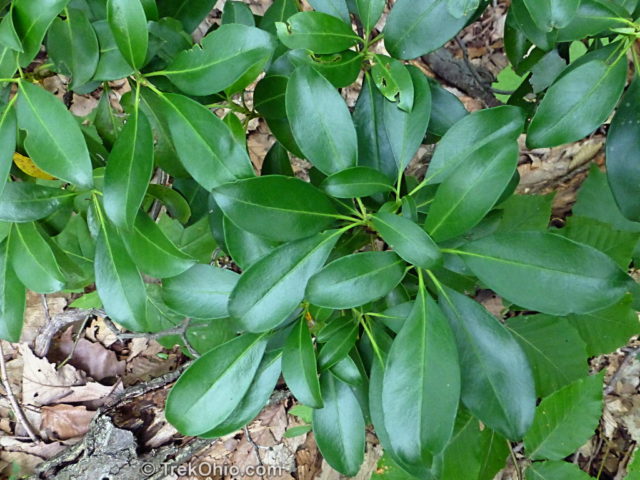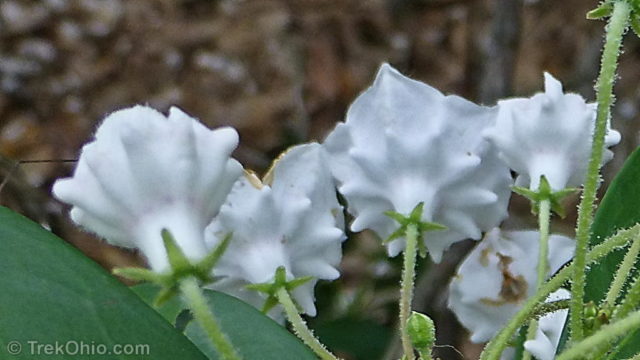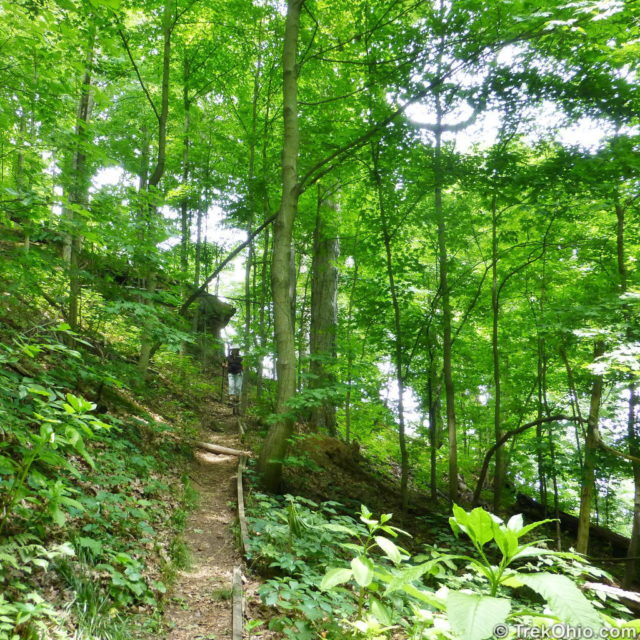 Additional information
More on Fairfield County
© Deborah Platt, Robert Platt and TrekOhio.com 2012 to 2021