Rhododendron Cove is a spectacular place, but not the easiest preserve to find. Until quite recently, you needed a permit from the state to visit. It's open to the public now, but it's still a fairly well-kept secret. It's as though there's a secret Rhododendron Cove Club whose first rule is: don't talk about the secret Rhododendron Cove Club. I will tell you how to get there. But first let me tell you why you might want to go.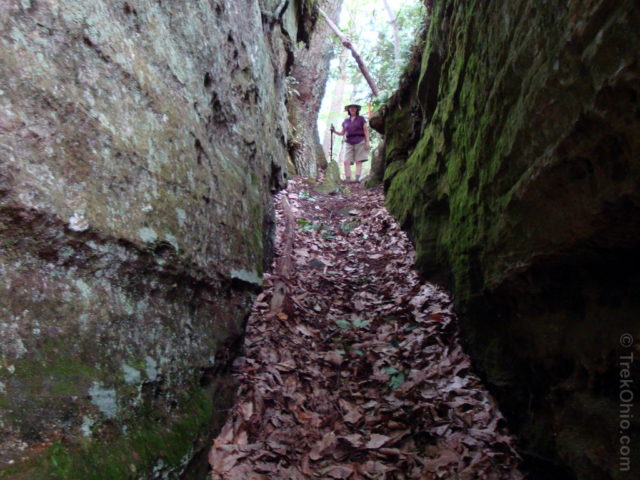 A mowed path leads from the trail with a line of trees and brush on either side. An occasional small sign on either side (facing) away from the trail is the only indication that you're in a preserve. The path ends with a pole holding a small orange marker directing you to the left. Climb a short hill, cross a small wood trestle and you are facing the kiosk for Rhododendron Cove.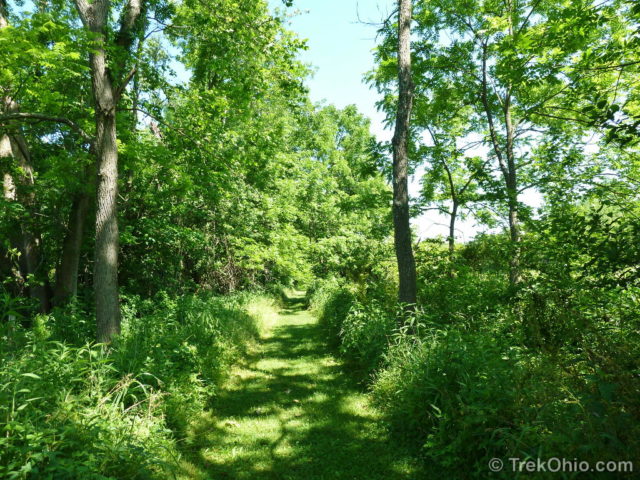 Next comes a steep climb up to the top of a ridge line. As you approach the top, you'll see a stone cliff face blocking access to the ridge line. No rock climbing gear is necessary however, the trail passes through a narrow cleft between large slabs of weathered sandstone, turns sharply, passes through an even narrower cleft and you're at the top of the ridge line.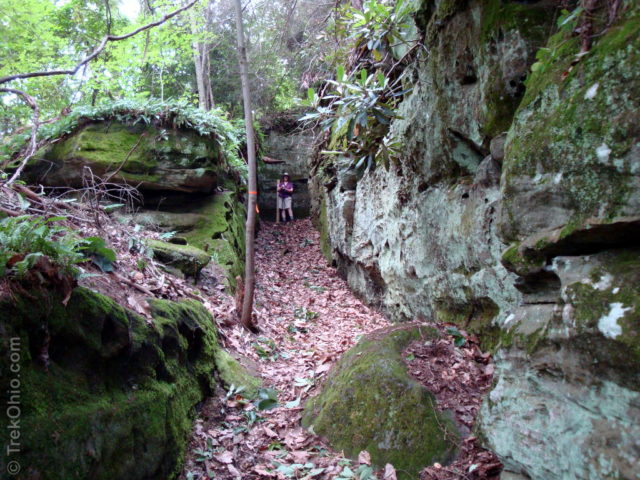 As you look about you'll see a variety of trees as well a broad-leafed shrub with dark green leaves and (if you arrive at the right time) beautiful white flowers. This is the Great Rhododendron (Rhododendron Maximum) from which the preserve gets its name. You'll see it on the ridge line and if you look to the valley south of the ridge, you'll see an entire valley filled with Great Rhododendron.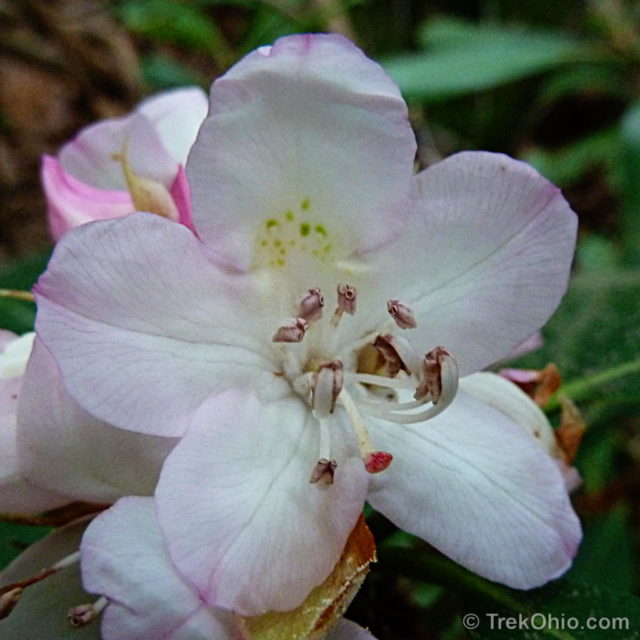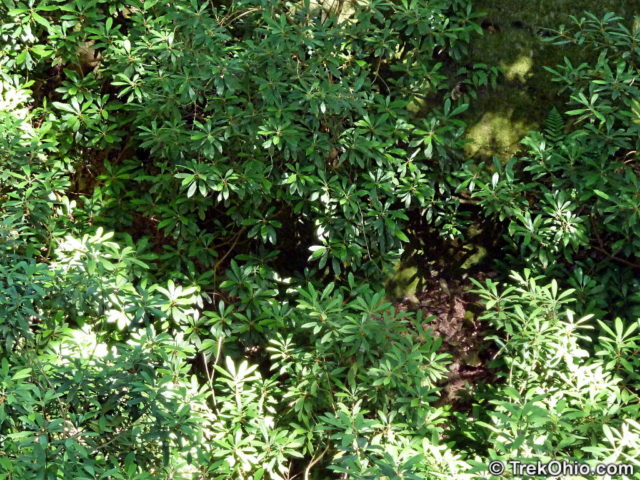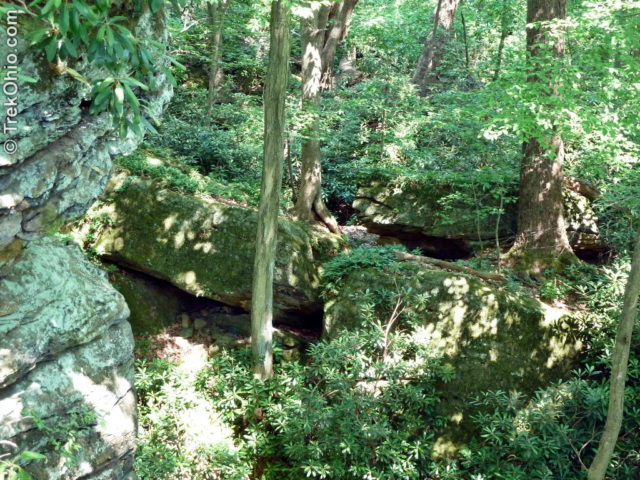 From here the trail follows the ridge line and ends with a small loop. It is color coded as the orange trail, then the orange (outbound) / blue (return) trail, and finally a small blue loop trail. At one point the orange trail splits, going on either side of the ridge. Pick either trail, they merge back together farther on.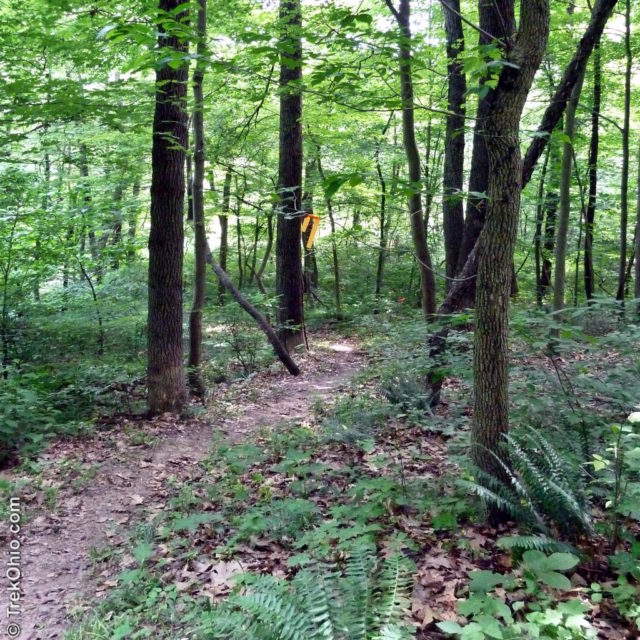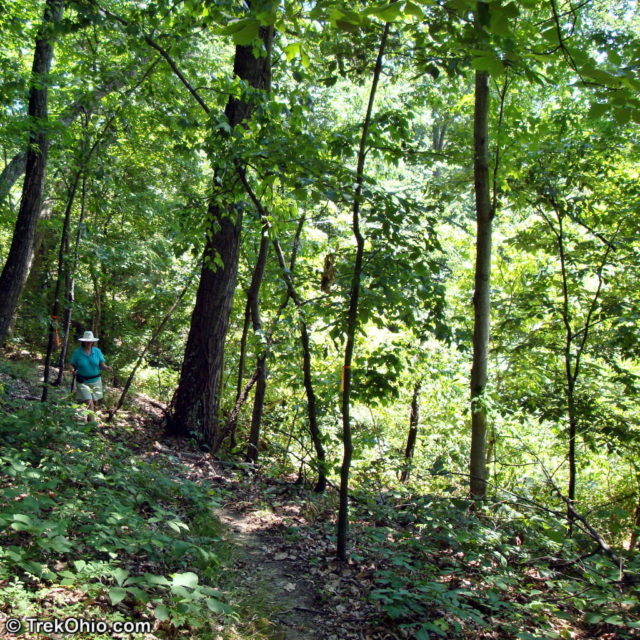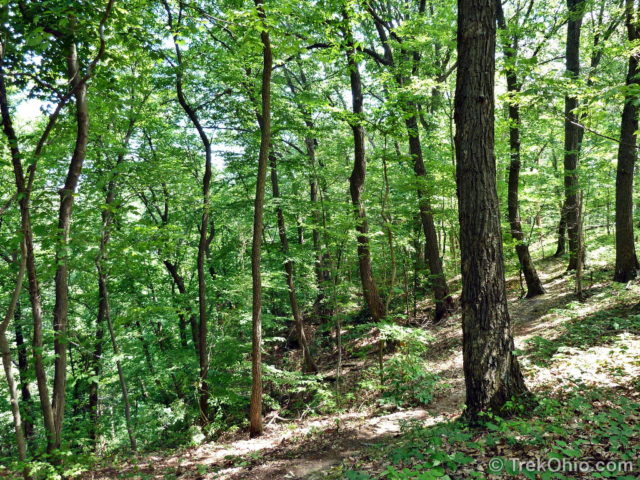 The ridge is heavily forested with large rock outcroppings in places, steep drops to the valley on either side, and of course rhododendron. The trail is very well-marked and well-maintained. Total length of the trail from the parking lot around the loop and back is 2.25 miles.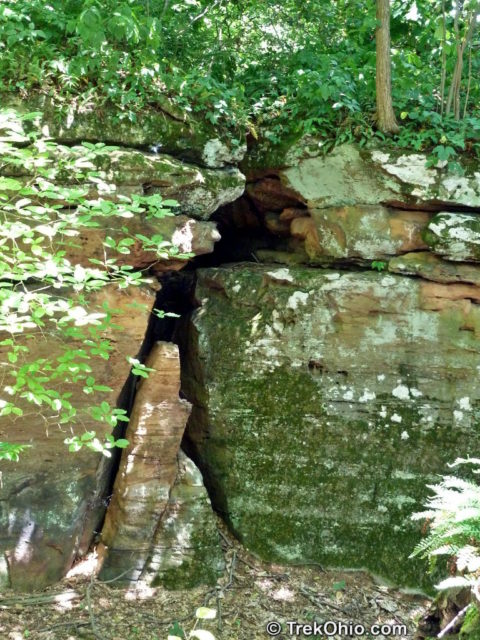 While we were there in June and July, Deb photographed a number of plants and flowers.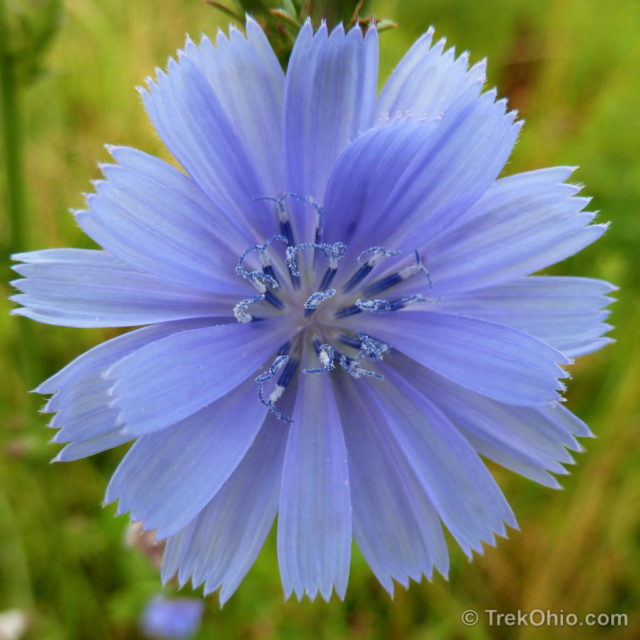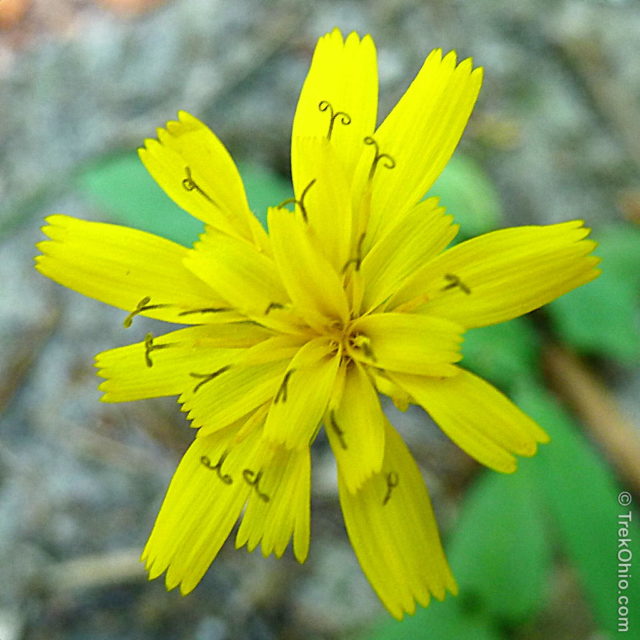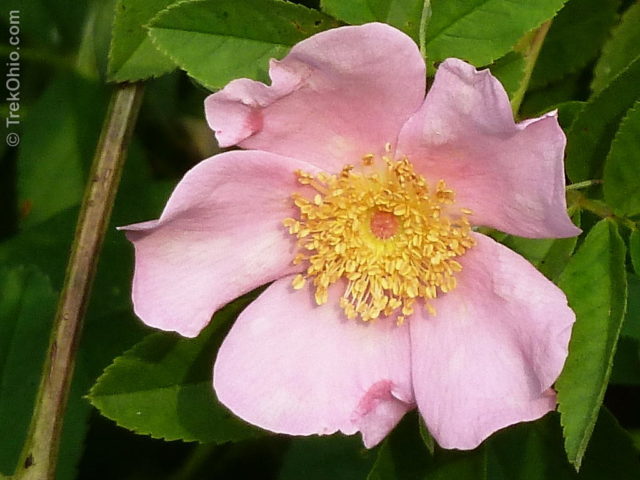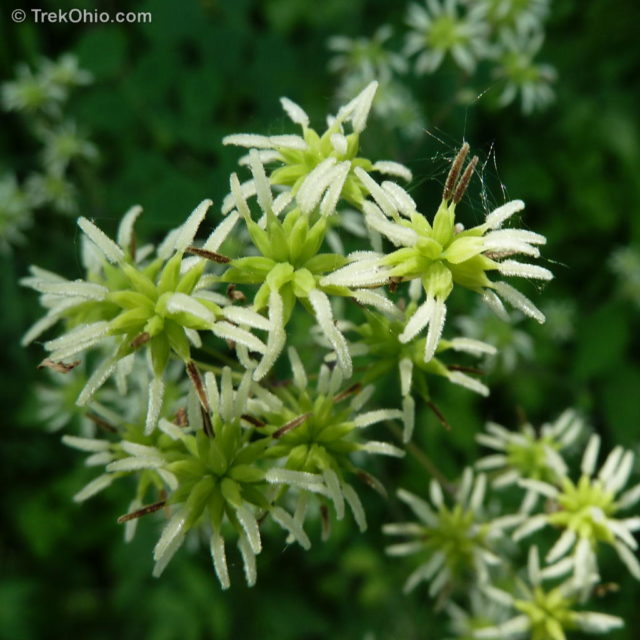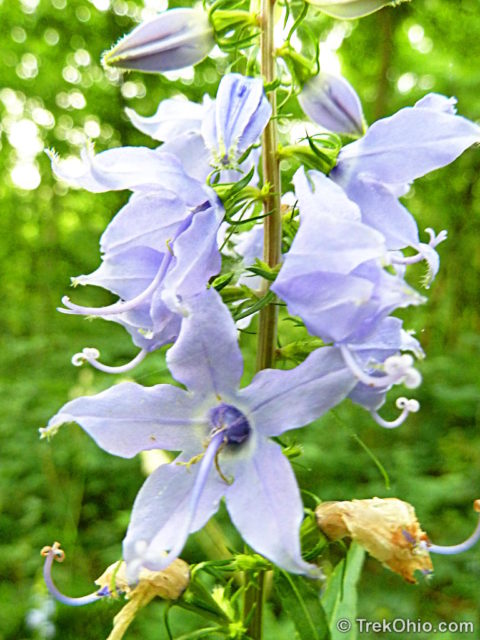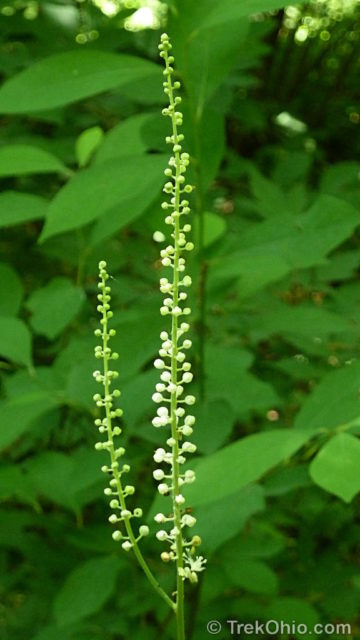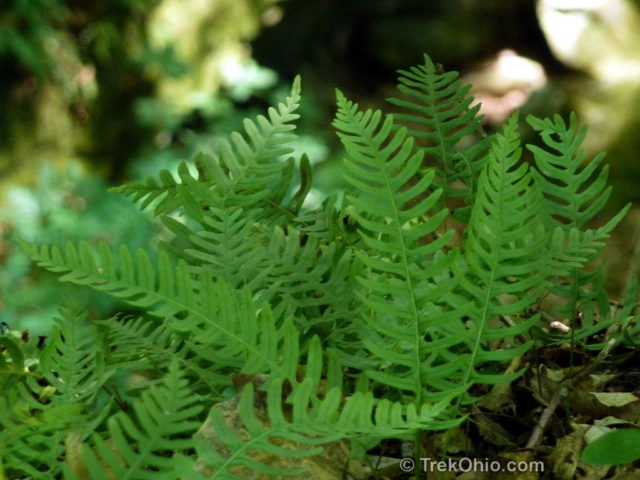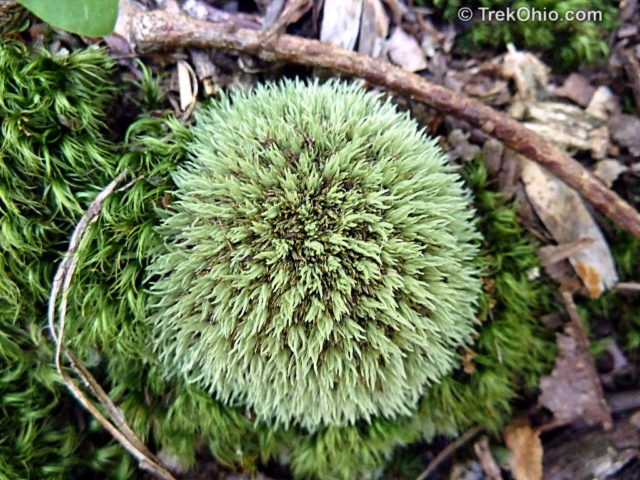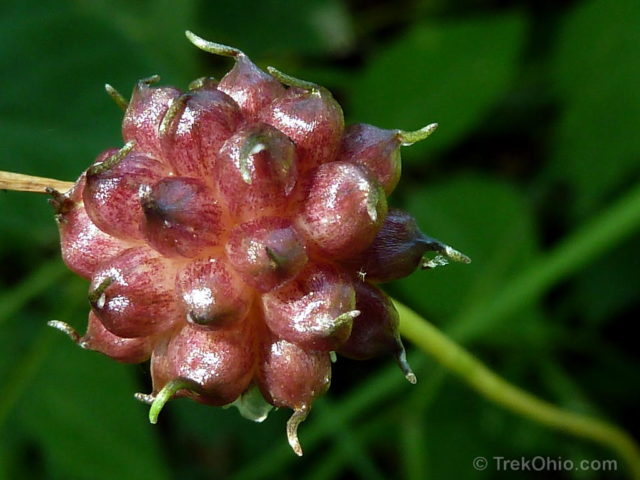 A reminder: Rhododendron Cove is a special place, so stay on the trail and take only photographs. The Ohio Department of Natural Resources is opening up a number of these nature preserves to the public, but if it looks like hikers are damaging these habitats, they will once again restrict access to those who have been issued a permit.
Additional information
Location
Address: Pump Station Rd SE, Berne Township, Ohio
Directions: From US 33, follow the signs for Wahkeena Nature Preserve and turn off on Sharp Rd SE. Take the first right onto Old Logan Rd SE (CR 86). Turn left just past the Columbia Gas pump station (large industrial complex) onto Pump Station Rd SE. Start looking for a small gravel parking lot on the right side of the road across from the pump station complex. There are no signs for the nature preserve there. But if you see a mowed trail leading off from the gravel lot, you're in the right place.
GPS Coordinates: 39.631637, -82.558093
Google Maps: View on map or get directions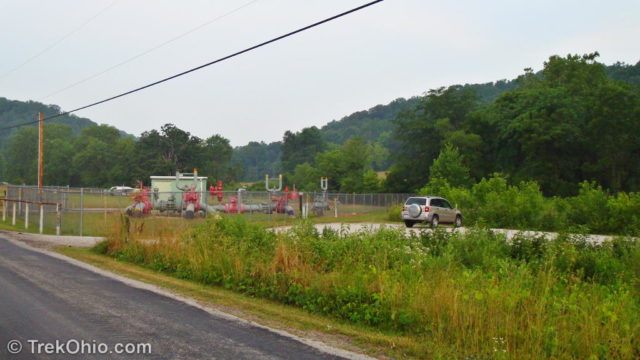 Rhododendron Cove Nature Preserve has scenery, but no amenities, just a small gravel parking lot. Pets are not permitted.
If you haven't had your fill of scenery and natural beauty by the end of your hike at Rhododendron Cove, you are just a short drive from Wahkeena Nature Preserve. Continue down Pump Station Rd SE and you'll see the entrance to Wahkeena in about a 1/2 mile on the right.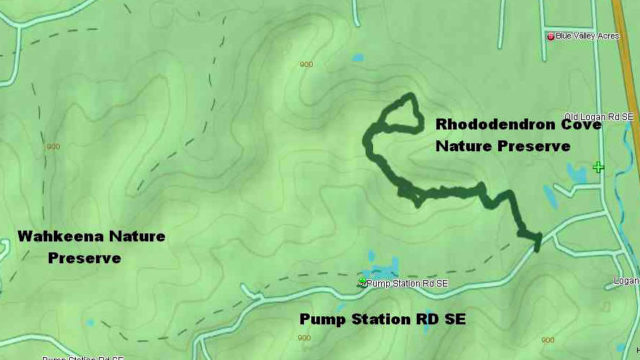 More on Fairfield County
© Deborah Platt, Robert Platt and TrekOhio.com 2012 to 2021