Because Maumee Bay State Park is the site of one of our state's lodge and conference centers, it offers a number of recreational opportunities. But as a nature lover, one of my favorite activities there was walking the 2-mile boardwalk through a wetland bordering Lake Erie. We visited in May while staying in the lodge. Our strolls along the boardwalk were relaxing and peaceful. They were also an opportunity to do some birdwatching and to see other wildlife like deer.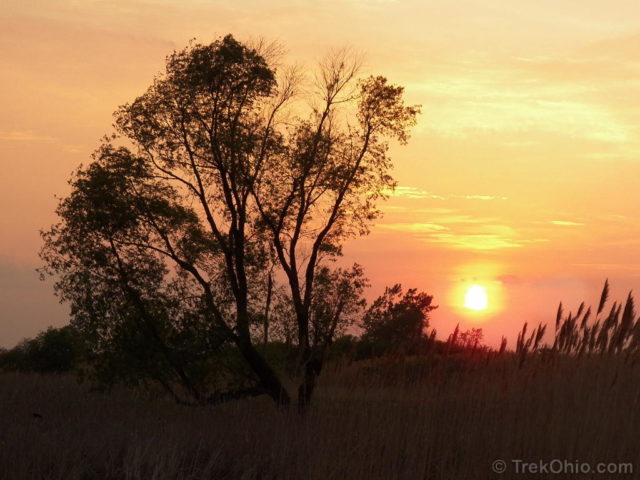 We began the boardwalk at the entrance near the park's nature center. The nature center is near the lodge and shares a parking lot with it. It is worth mentioning that there are public restrooms to the rear of the nature center that remain open after the nature center has closed.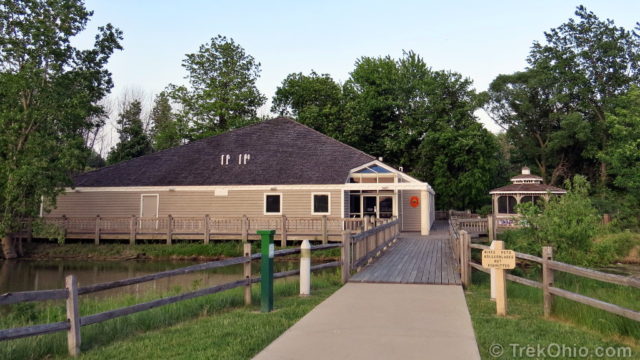 The nature center has a number of wildlife exhibits, including this unusual albino fox snake (or more accurately an "amelanistic" snake, one lacking in melanin).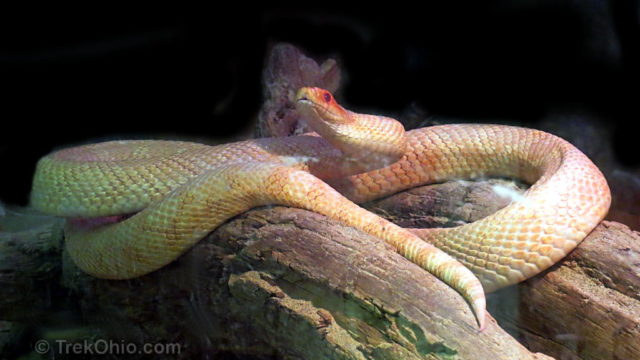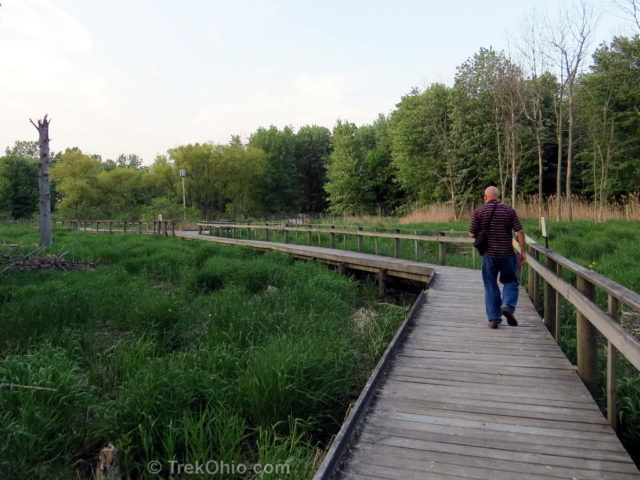 Shortly after getting on the boardwalk, you have the choice between two loops. The shorter loop is billed as being fully accessible. We chose to do the longer loop each time that we visited, and I'll note that I did see individuals using wheelchairs and pushing strollers on the longer loop.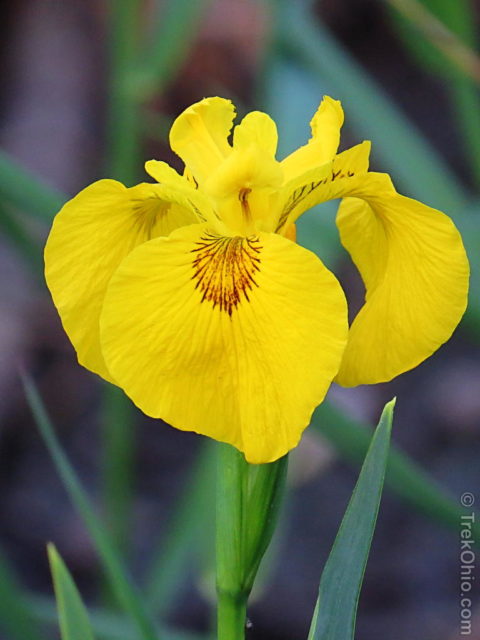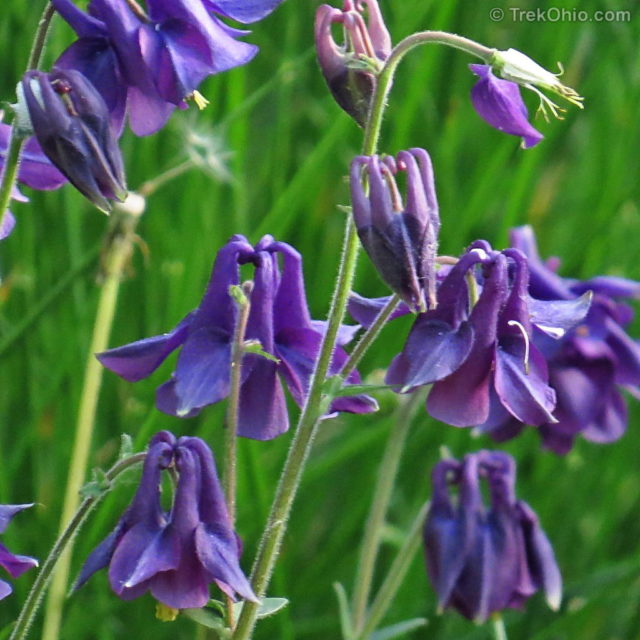 Most of the boardwalk passed through a marsh (a wetland with grass-like vegetation), but we were often near the border of a woods, and at times the boardwalk entered into the woods.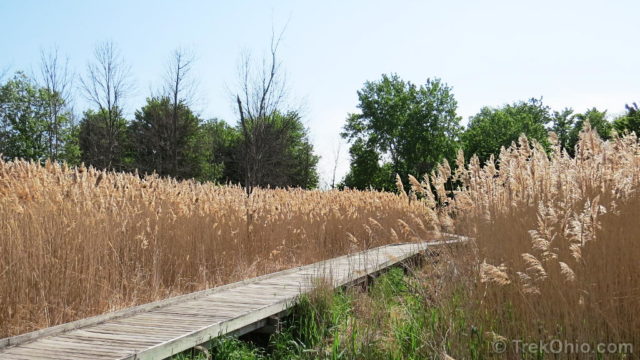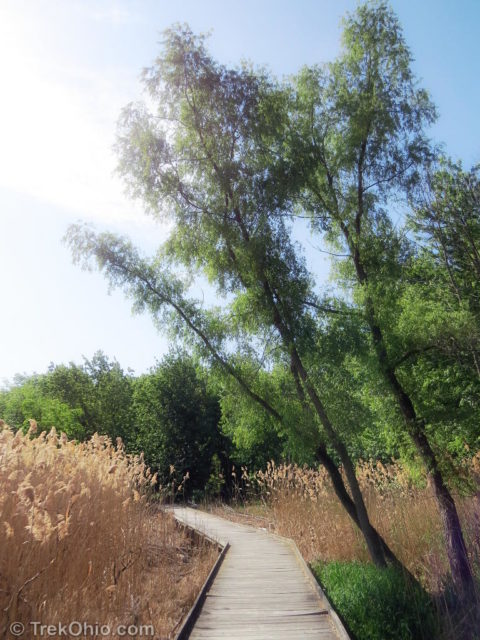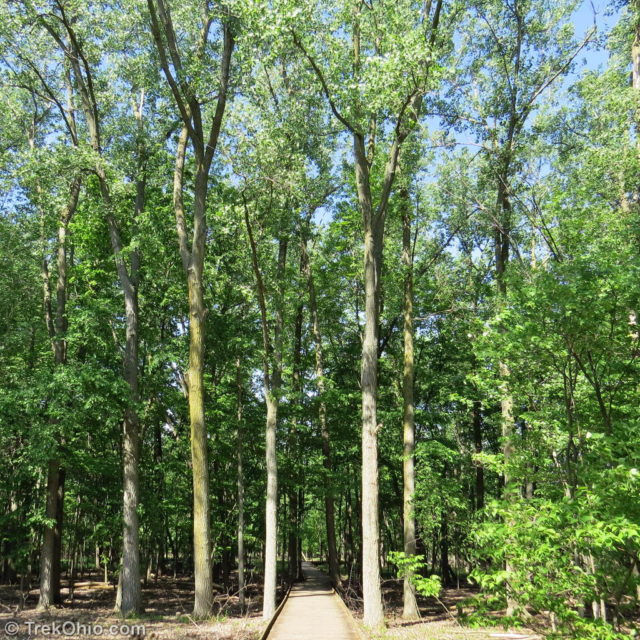 If you are into bird watching, this is a great place to do it. If you are not into bird watching, it was pleasant just listening to the bird calls and the woodpeckers drumming as we walked along the boardwalk.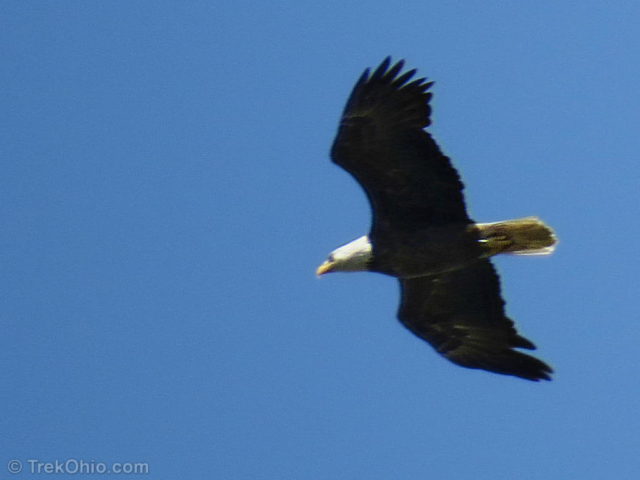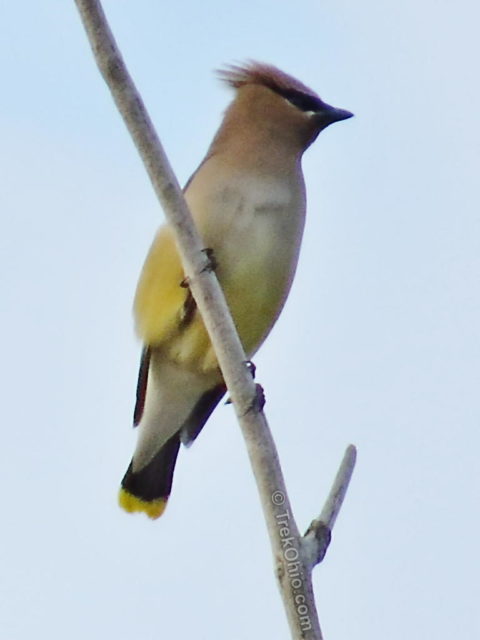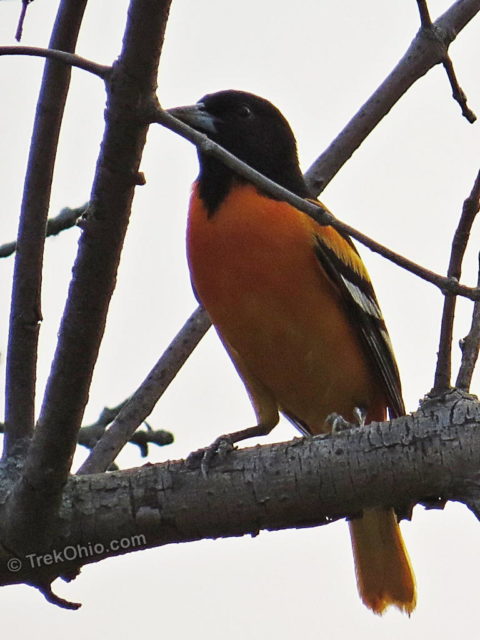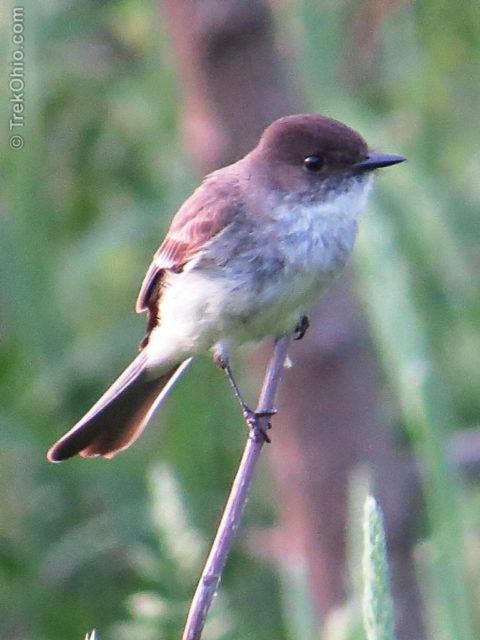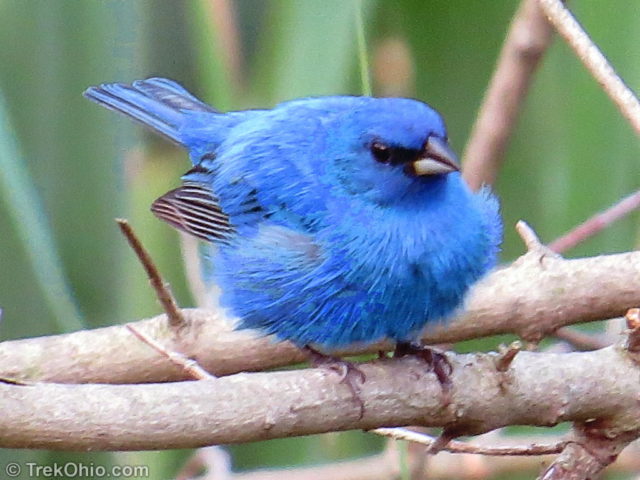 Being a wetland and all, it would appear that the boardwalk at Maumee Bay was the seat of the Red-winged blackbird empire. There were zillions of them.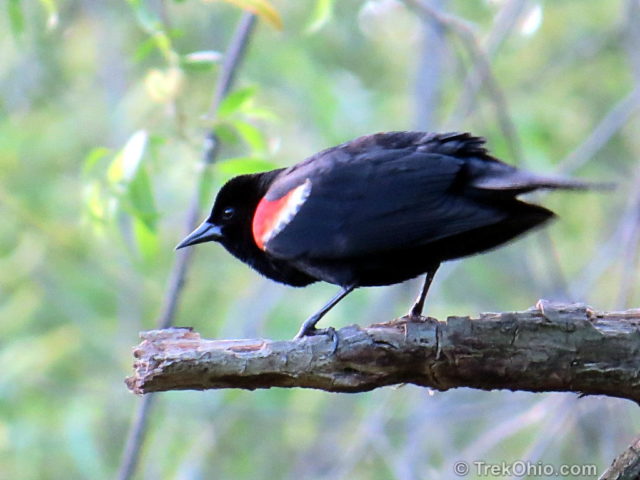 We saw deer there three days in a row, so there would appear to be no shortage of them. Each year the bucks have to re-grow their antlers. Their new antlers start out as fuzzy, stubby, little things.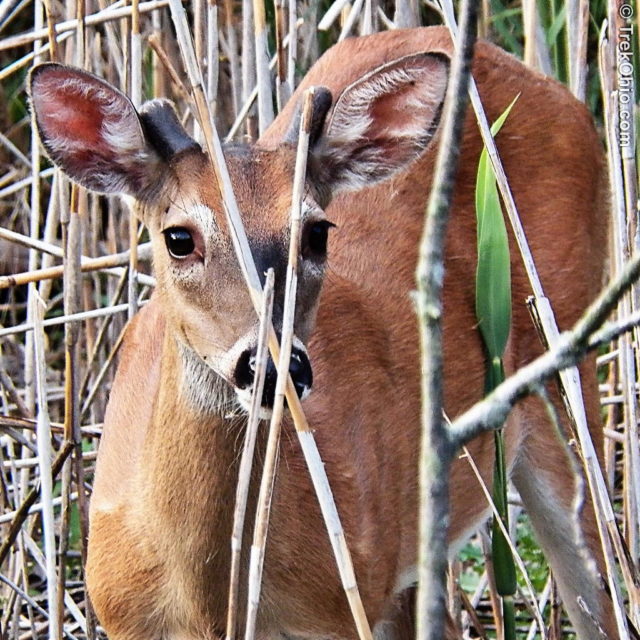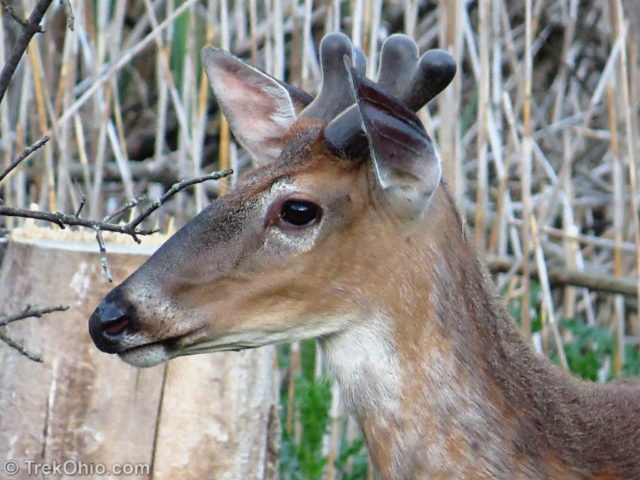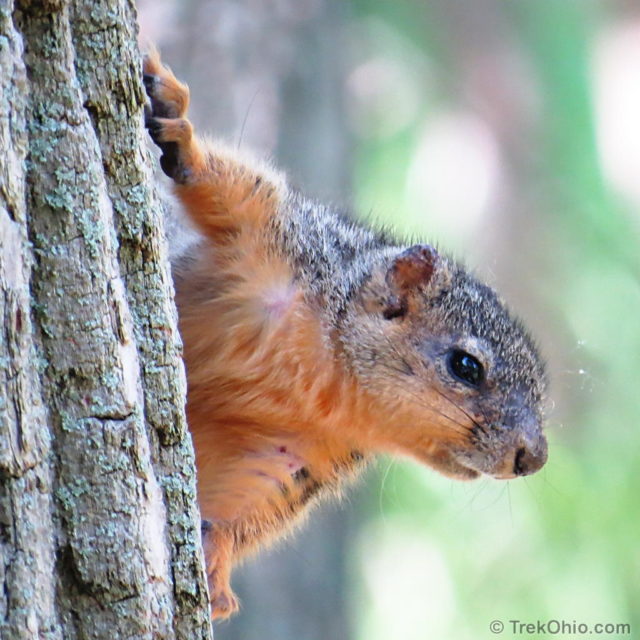 There is a side trail from the loop that leads to an observation tower near Lake Erie.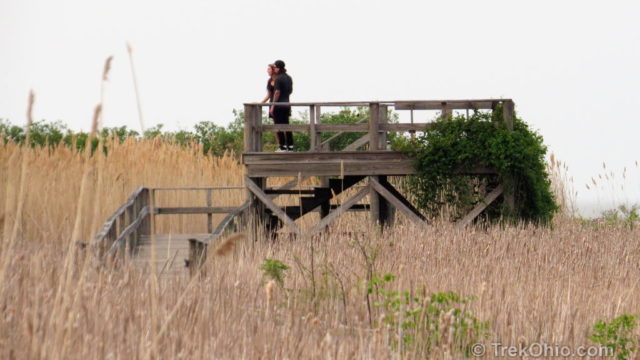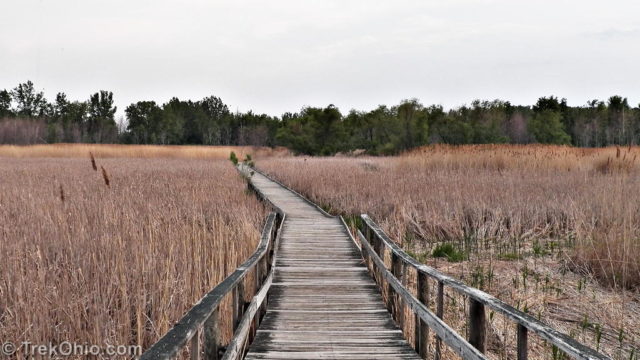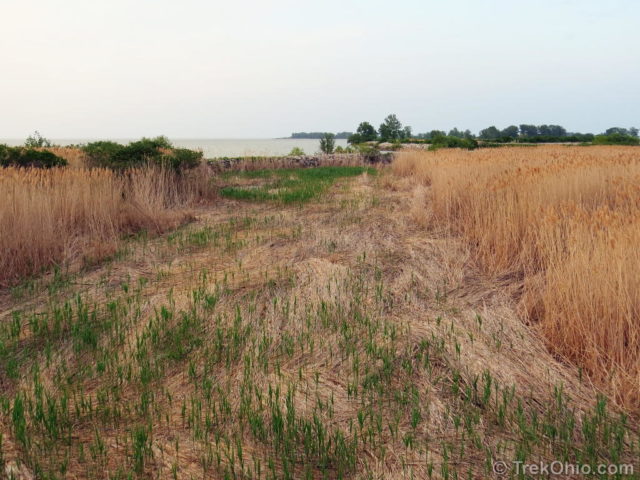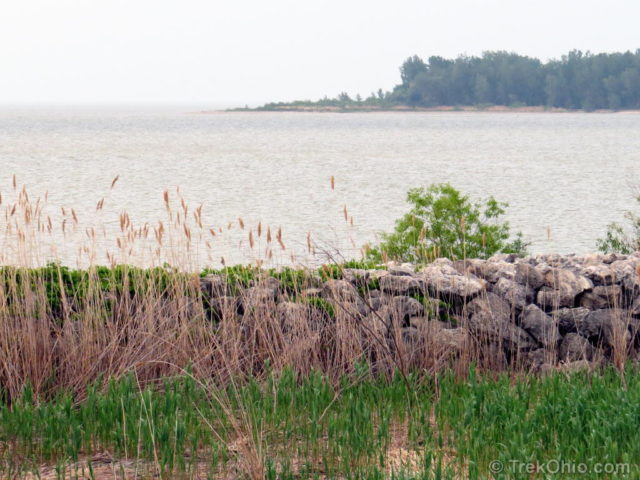 This area offered some pretty views of sunset, but our visit was in late May and we were untroubled by mosquitoes. I am guessing if you were out here near dusk in the summer that it would be a good idea to apply some DEET beforehand.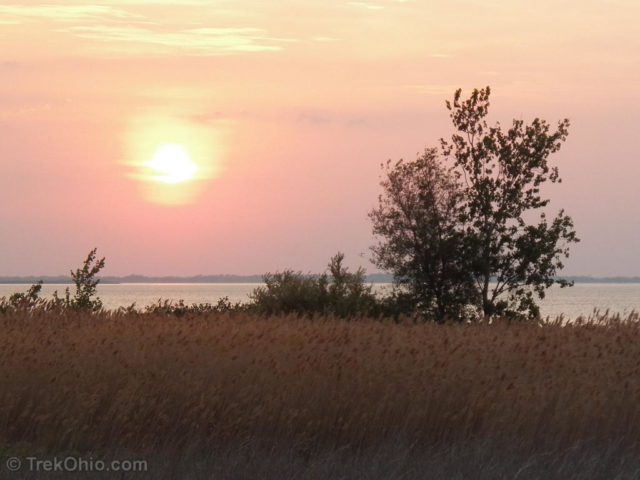 Additional information
TrekOhio: Lucas County Parks & Nature Preserves — This is the county where Maumee Bay State Park is located; check out this page for links to the park's official site and for information on nearby parks and preserves.
Location
Maumee Bay State Park

Address: 1400 State Park Rd #1, Oregon, OH 43618–9532
GPS Coordinates: 41.683598,-83.367756
Google Maps: View on map or get directions
More on Lucas County
© Deborah Platt, Robert Platt and TrekOhio.com 2012 to 2021